Artist Ramón K Pérez has forged a unique path in comics by alternating between acclaimed indie projects like Jim Henson's Tale of Sand and high-profile superhero books like X-Men. His largest body of work, however, is Skybound's Stillwater. An 18-issue horror series written by fellow Canadian Chip Zdarsky, Stillwater is a rarity among contemporary terror titles. For it takes its time in telling the story of a small town with a secret big enough to give David Lynch the shivers. As part of our ongoing celebration of National Hispanic Heritage Month, we caught up with the Eisner, Harvey, & Schuster Award-winning and nominated artist  in his Toronto studio, where he shared with us the story of his eclectic career…
When did you discover comics? What's your origin story?
It's a long origin story, but I'll try to truncate it as best as possible. As with probably most artists I've been drawing all my life. It's something I, as a kid, just used as an escape. I would make my own comics.
I was actually more of the school of Sunday funnies. So I grew up reading Garfield, Calvin and Hobbes, Mother Goose and Grimm, Hagar the Horrible. All that kind of stuff. I didn't actually come into North American comics until much later. Probably until I was about maybe nine or ten.
I had a friend introduce me. Then I immediately fell in love. I think the first comics I picked up were Elf Questby Wendy and Richard Pini and West Coast Avengers. I just started from that point on. I started creating my own stuff, cartoony based stuff, like the Sunday funnies, or later on more superhero-oriented work. But it never occurred to me to have a job or a career in comics. I wasn't surrounded by creative people when I was younger. I was the odd duck in that respect.
When I went to school, I went for more traditional illustration, graphic design, that sort of thing. I even looked into things like architecture, fashion, just a variety of things. So I ended up landing in illustration because I quite liked the program. Then it wasn't until I was in this program where I actually ended up meeting other creators and other people who were interested in making comics. It wasn't by any means a comics-oriented program. They actually frowned upon comics. That was the era, the late '80s, in art schools where it was the lowbrow stuff you could do. But it was something I tended to imbue in a lot of my work.
During my three years, I went to Sheridan College up in Oakville, which is near Toronto in Canada, where I am now. I ended up going to my first comic cons in New York, the Big Apple Con. I met editors. I remember meeting Karen Berger and Shelley Bond at the time, so I was interested in the Vertigo stuff. And I met the founder of Dark Horse, Mike Richardson.
I've got a lot of great feedback and so I really geared myself to try to get my work out there. I would send out portfolios, and there was either no response or a nice response – "You need more experience." That kind of thing. So upon graduating, I ended up in RPGs and collectable card games, and did that for almost a decade.
I did a lot of science fiction/fantasy work for TSR, Dungeons & Dragons, Star Wars. A variety of different things. One of the companies I worked for at the time, Palladium Books, they were the dream first client. The owner took me under his wing, educated me about the industry. He was also a bit of an artist. So he gave me recommendations on tools, what brushes and what papers to use. He actually offered me the opportunity to write and draw a graphic novel set in his world.
I wrote and drew a science fiction graphic novel for his company. This must have been the mid-90s. Then I started to shop that around. But you would get Marvel going, "Oh, we don't do science fiction." So I just kept going in the gaming industry. Then I transitioned from gaming into children's books and magazine work, graphic design work.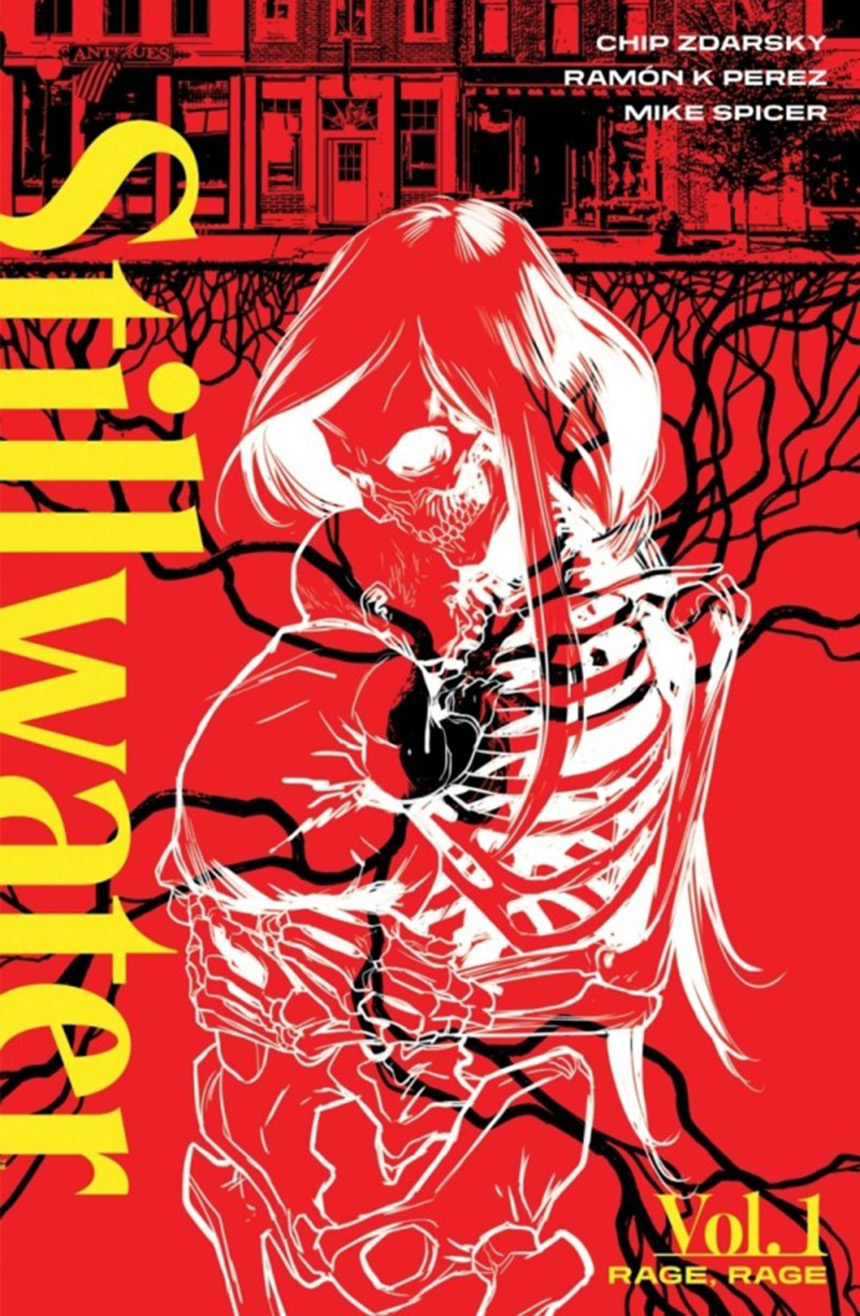 Over the years I would continue doing comic inventions, because I also started working in webcomics, creating my own content online. I had a webcomic called Butternut Squash, and then another one, and I was getting hundreds of thousands of readers globally. I would use that to go to conventions and meet fans; then also use it as an opportunity to meet other people in the comic book industry. That's where I met writers like B. Clay Moore, Kathryn Immonen. Skottie Young was a big fan of my webcomic. Years later when he was working for Marvel, he got me one of my first jobs at Marvel.
Skottie was doing his first writing gig on a Deadpool team-up issue. He requested me as the artist and the editor was like, "I don't know who the hell this is." But once I handed him the pages the editor was super pleased and super happy. I had a lot of those kinds of opportunities.
There were all kinds of these little stints here and there. Until Archaia – before they were owned by Boom! – contacted me to audition for Tale of Sand, which was a Jim Henson book I ended up doing.
They gave me the opportunity to adapt the work directly rather than working with a writer, and it allowed me to go crazy with the graphic novel. It fell in tune with my storytelling sensibilities. I did that book in four to five months, just nonstop basically. Luckily, the book hit. We got nominated for six or seven Eisners. We walked away with three of them.
When that happened, all those people I was trying to get work from were calling. I spent pretty much the next decade working either at Marvel or Boom!/Archaia. On either X-Men or Hawkeye or Fantastic Four. I usually did four or five-issue stints. Stillwater, with Skybound, was actually my longest run on anything to date – 18 issues, inking myself.
How did your partnership with Chip Zdarsky on Stillwater begin?
I've known Chip for years. I had a studio here in Toronto called RAID, the Royal Academy of Illustration and Design, and he actually founded the studio, with three other creators. They wanted a place to work. They formed a studio so they could get out of their house and be in a creative atmosphere. I'd moved to Toronto from my hometown. I slowly ended up meeting Chip through the comic-book social scenes in Toronto, which has a really robust comics community. He ended up leaving the studio a few years later and I pretty much took over running it at that point. It's still happening now. What used to be four guys is now 20 creators here in a studio space.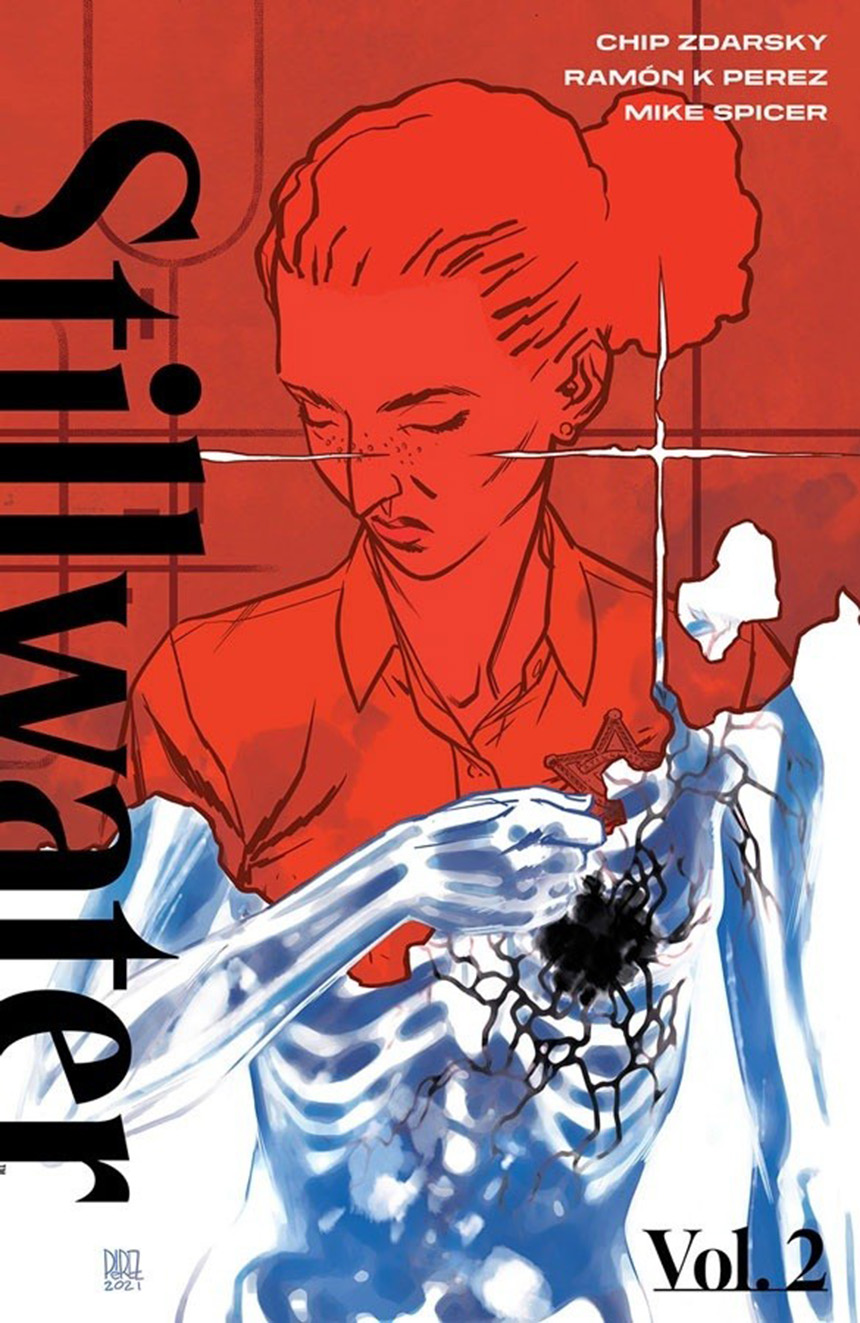 How Stillwater came about was… We had done a talk at our alma mater, talking about our careers in comics. Afterwards we had a drink and were chatting it up, talking about creator-owned work, which is something I wanted to get back into. Because that's really where I made my initial mark and where the most excitement was. Working for Marvel for a decade was fun, but it quickly taught me it wasn't something I wanted to do full time. I had more interest in creating my own characters, my own stories. Whether that was collaborating with a fellow creator on creating these stories or going out there and doing them. So he called me up soon afterwards saying he'd be pitching Skybound.
He had a series in the works and my exclusive at Marvel had ended by that point. This story was a nice slow-burn horror series. I was like, "Okay, this is very different. It's not New York, with fisticuffs in the sky. It's more small town…" I was up for the challenge. We talked about it. He pitched me the full story. He had already written about four issues of the series by the time I came on. I was like, "All right, I'm in for the count." That's pretty much as simple as it was. Then it was just finding the right style.
Speaking of style… One of the things that characterizes your work is your ability to subtly morph your style depending on the story you're telling. What informed the look of Stillwater?
That's definitely something I try to do. I don't want to slam my style on every story the same way. With Stillwater, even though there's a fantastical backstory dealing with immortality, it's grounded in reality. I didn't want to get too fantastical with the proportions of the characters, too cartoony. I wanted it to stay as close as possible to "reality." It was almost like a police drama on television – the camera stayed central on the action. Then, if things got weird, that's when I shifted the camera, bringing the discomfort of the moment to the audience.
For almost three or four issues, I pretty much kept the panel layouts very standardized. It wasn't until things started to go really awry in the series when I started to shift panels about, tilt cameras a little bit more, and just bring a little bit more visual discomfort into the series.
Bringing in Mike [Spicer, as colorist], we tried to keep the colors based in reality. Until, once again, later in the series things start to spiral, and that's when you see Mike bringing in some really interesting palettes and pushing that envelope as well.
I think overall it came together quite nicely. I feel like we really hit our stride around issue 3 or 4. There's always those growing pains as you start a series. You get familiar with the characters, the style, the approach. Chip himself said once he actually saw me drawing the series, it informed him a bit better on how to pace the remaining issues.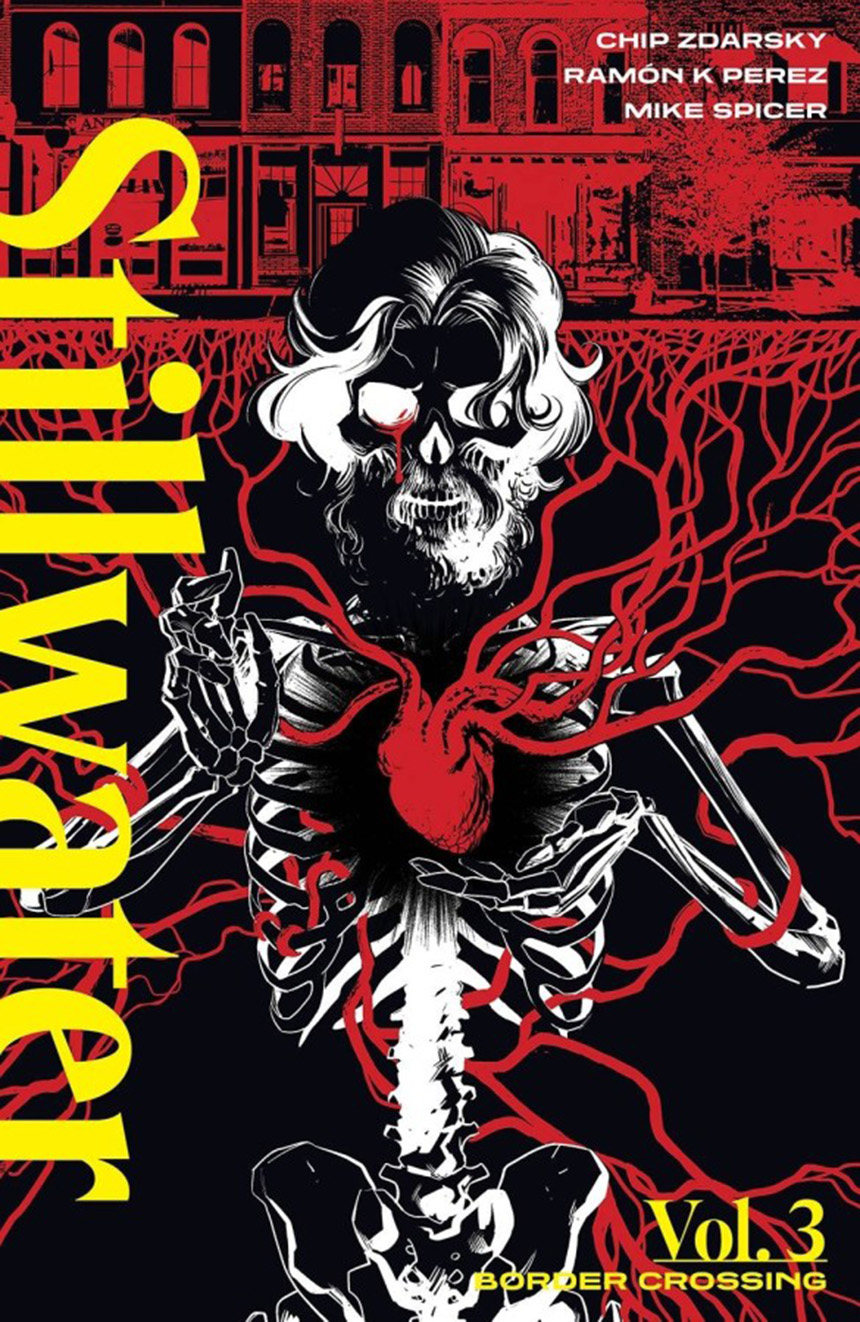 What are you working on right now?
I mean, you know, it's, uh, if it's, you know, announced or if it's No, right now. I, I mean, like, it's been, uh, it was weird because, uh, we didn't start Stillwater until like, I think Stillwater premiered like in the first three months of the pandemic.
I'm just wrapping up one issue of a six-issue series called Deep Cuts for Image. It's by Kyle Higgins and Joe Clark, and each issue is a decade in the story of jazz throughout America. I'm doing issue #4, which is the '40s to late '50s
That's arguably the best era of jazz!
Oh, I know. [Laughs.] As an aficionado, I got first dibs, actually. I was kind of spoiled, riffing off the album covers of that era and all that stuff. So it's been a lot of fun working on that. I'm wrapping that up.
To be honest, I'm actually just taking a bit of a breather now. I've been doing a few covers for DC Comics and variants here and there. I did a Kickstarter late last year for a graphic novel. Which is basically bringing my webcomic from years ago to print. I've been putting that together and kind of finessing the story, updating it a little bit. Those are the bigger things on my plate. Also, with the pandemic, the studio that I run grew and exploded. So a lot of stuff has been happening with the people here and we've been doing a lot of publishing through the studio. We've also be doing a lot of larger contracts for clients, developing IPs and that sort of thing. That's got me full time. So I'll be taking a break just to manage the space for a while and take a break from doing anything monthly.
I have a few projects I'd like to dive into. Maybe late this year, early next year. I'm writing a few graphic novels that I've been developing for the past two years. But then again, you never know what might knock on your door. I've gotten a few offers for some stuff here and there. But I'm trying to make sure the next thing I jump onto is refreshing and different, and something I'm excited about.