May solicits are finally here! We're so excited for all the amazingness we've got coming your way in May that we can hardly contain it. So we won't! Our May 2019 Skybound solicits are now live for your viewing pleasure! We've got our new series, EXCELLENCE, along with new issues of ASSASSIN NATION, MURDER FALCON, GASOLINA and more. We've also got two new trades coming your way! Check out all the epic-ness below and let us know what you're most excited for!
---
EXCELLENCE #1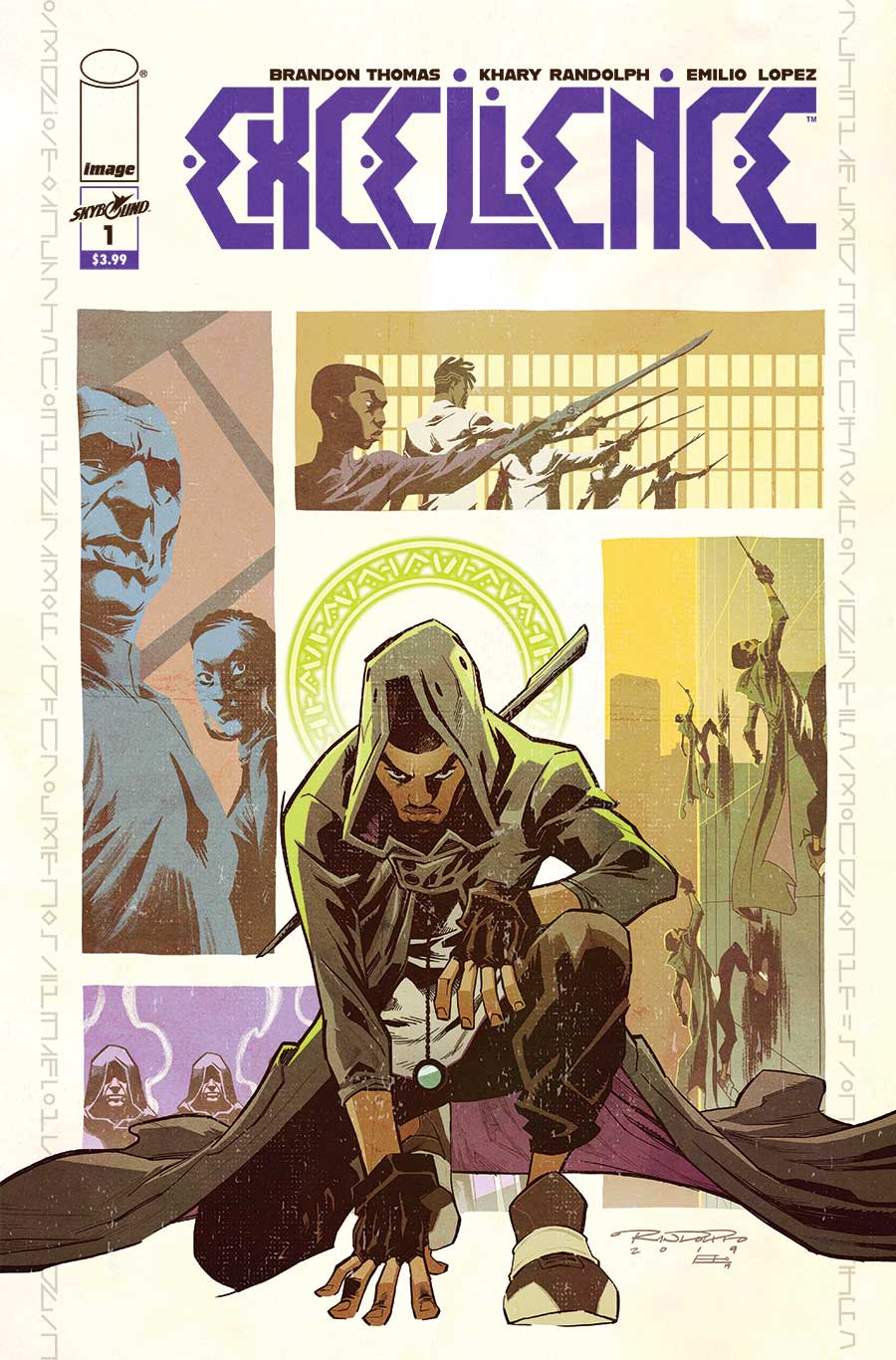 STORY: BRANDON THOMAS
ART/COVER: KHARY RANDOLPH & EMILIO LOPEZ
MAY 7
40 PAGES | Full Color | Teen+ | $3.99
NEW SERIES
Spencer Dales was born into a world of magic. His father belongs to the Aegis, a secret society of black magicians ordered by their unseen masters to better the lives of others—of higher potential—but never themselves.
Now it's time for Spencer to follow in his father's footsteps, but all he sees is a broken system in need of someone with the wand and the will to change it. But in this fight for a better future…who will stand beside him?
Khary Randolph and Brandon Thomas ignite a generational war in this action- fantasy series, made entirely by creators of color, and committed to one truth above all others—Excellence is Real.
---
ASSASSIN NATION #3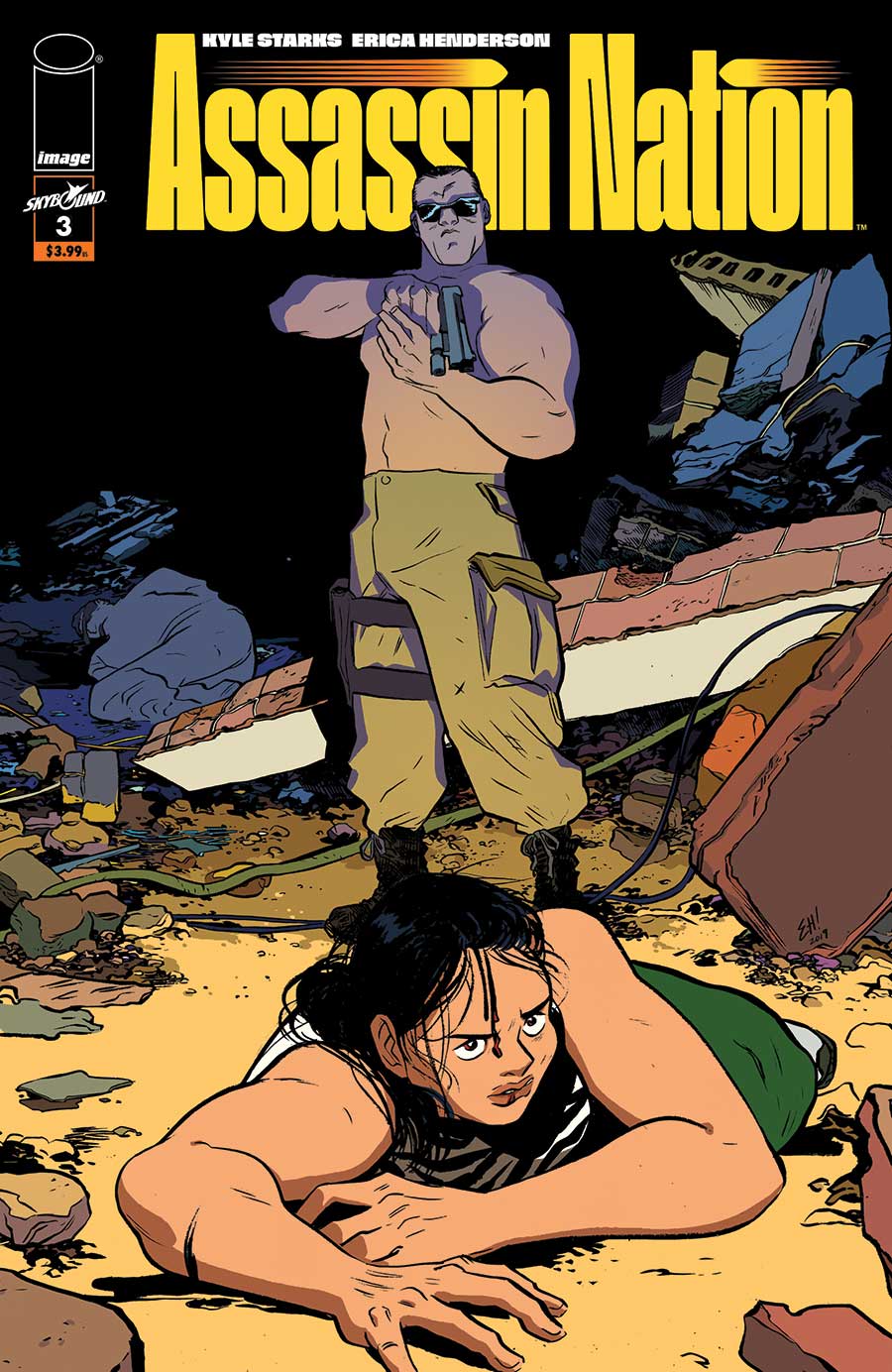 STORY: KYLE STARKS
ART/COVER: ERICA HENDERSON
MAY 21
32 PAGES | Full Color | Mature | $3.99
Our surviving hitmen go into full-on kill mode as they try to kill the leader of the Merda Morra gang and maybe finally put this whole thing to bed. Though, you know, it is a whole gang they'll have to fight, and they will have to take down current No. 1 Hitman Taipan to get the job done. Want to take bets how many get out of this issue alive?
---
DIE!DIE!DIE! #1-8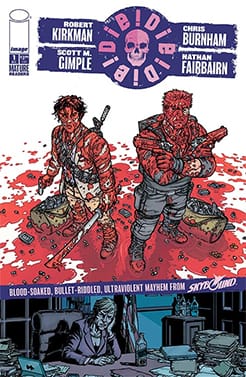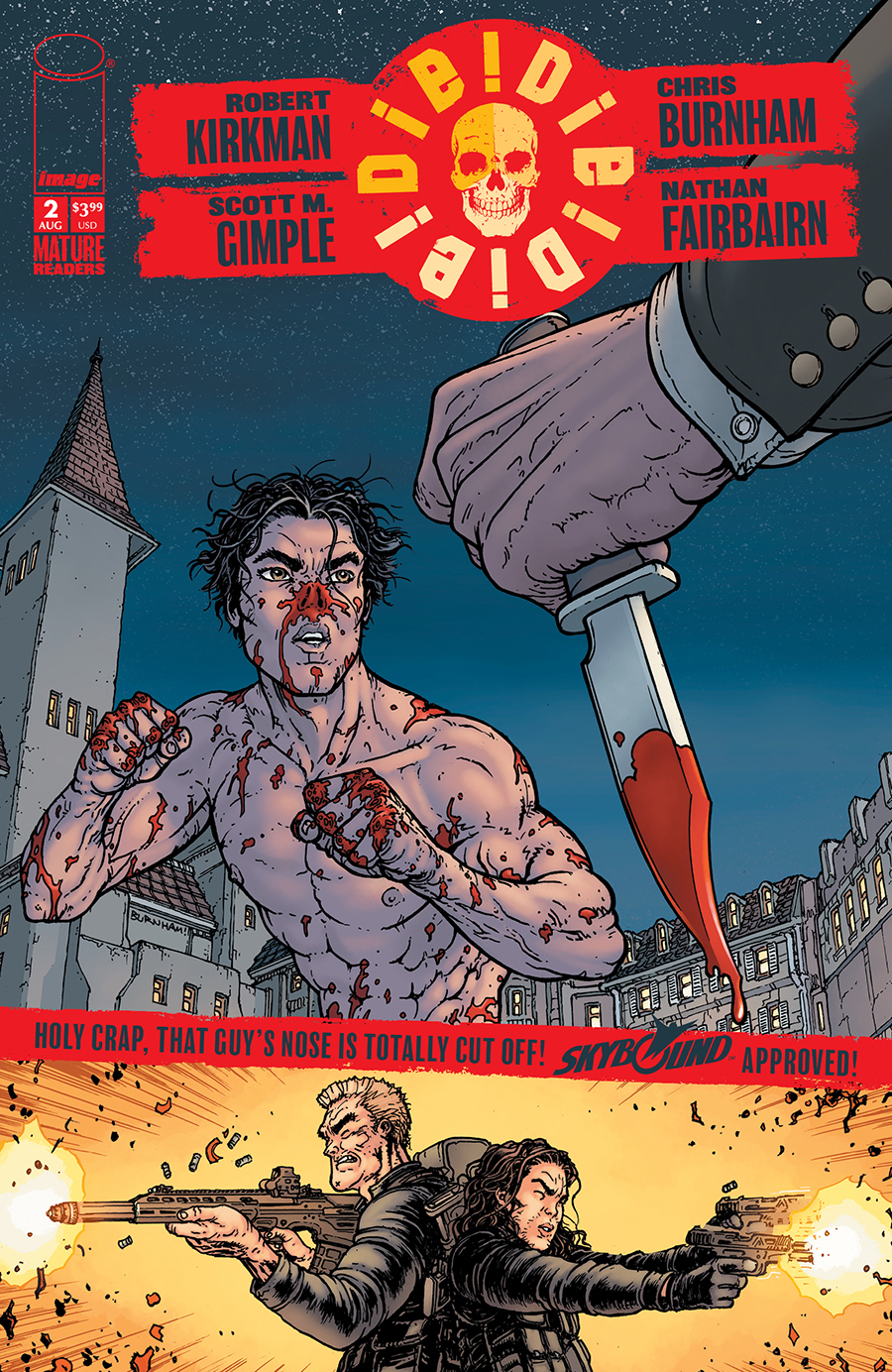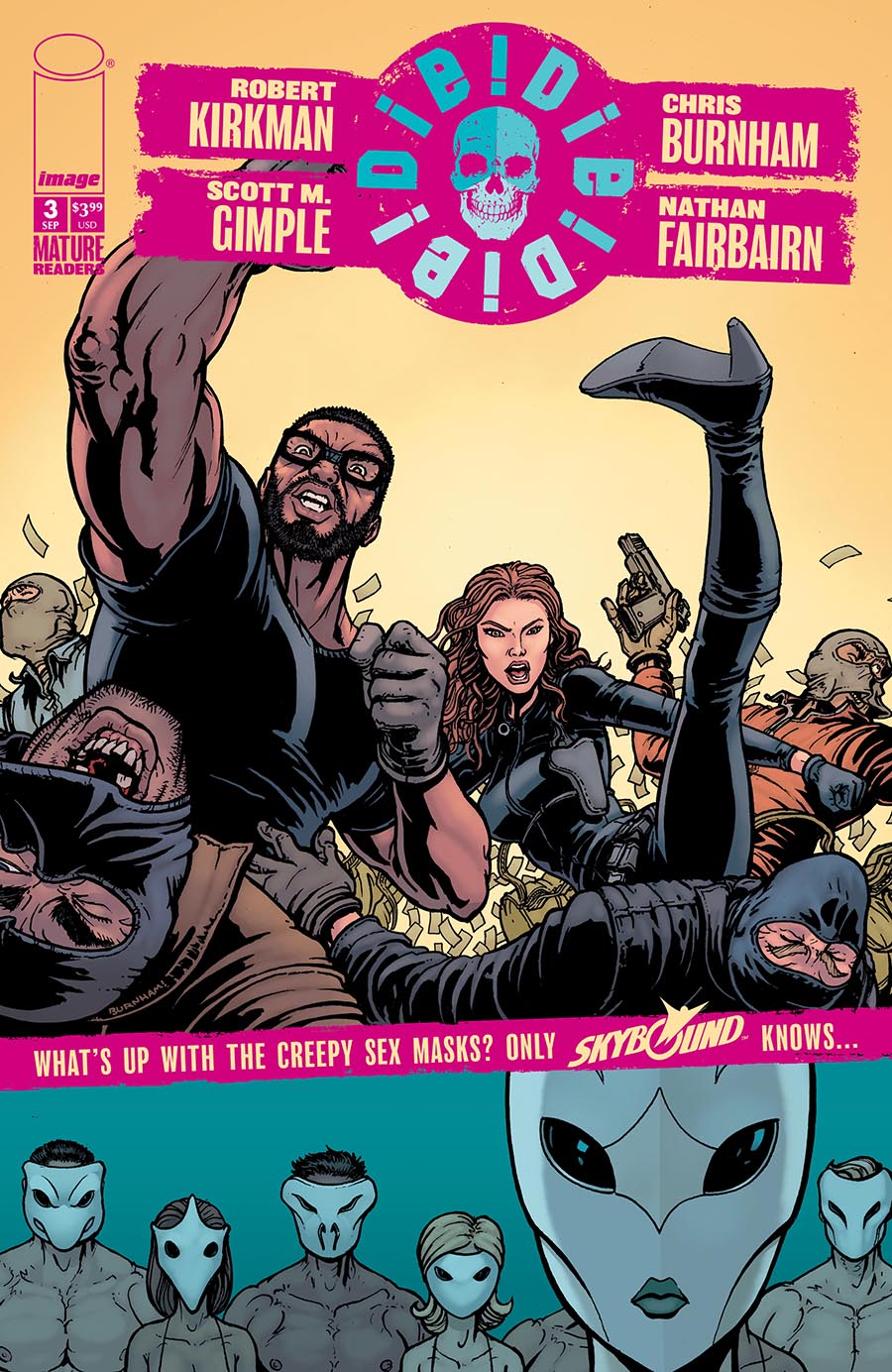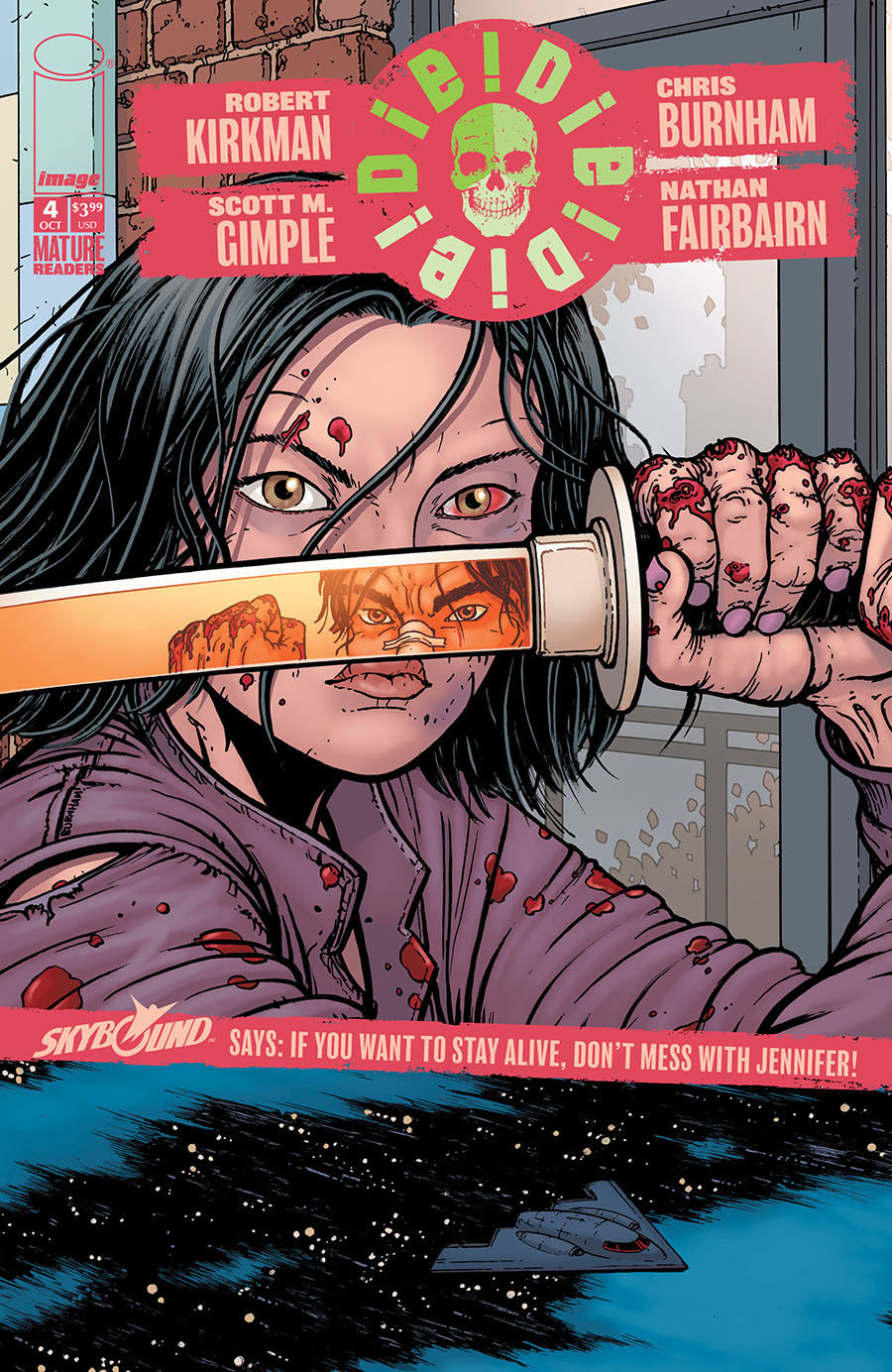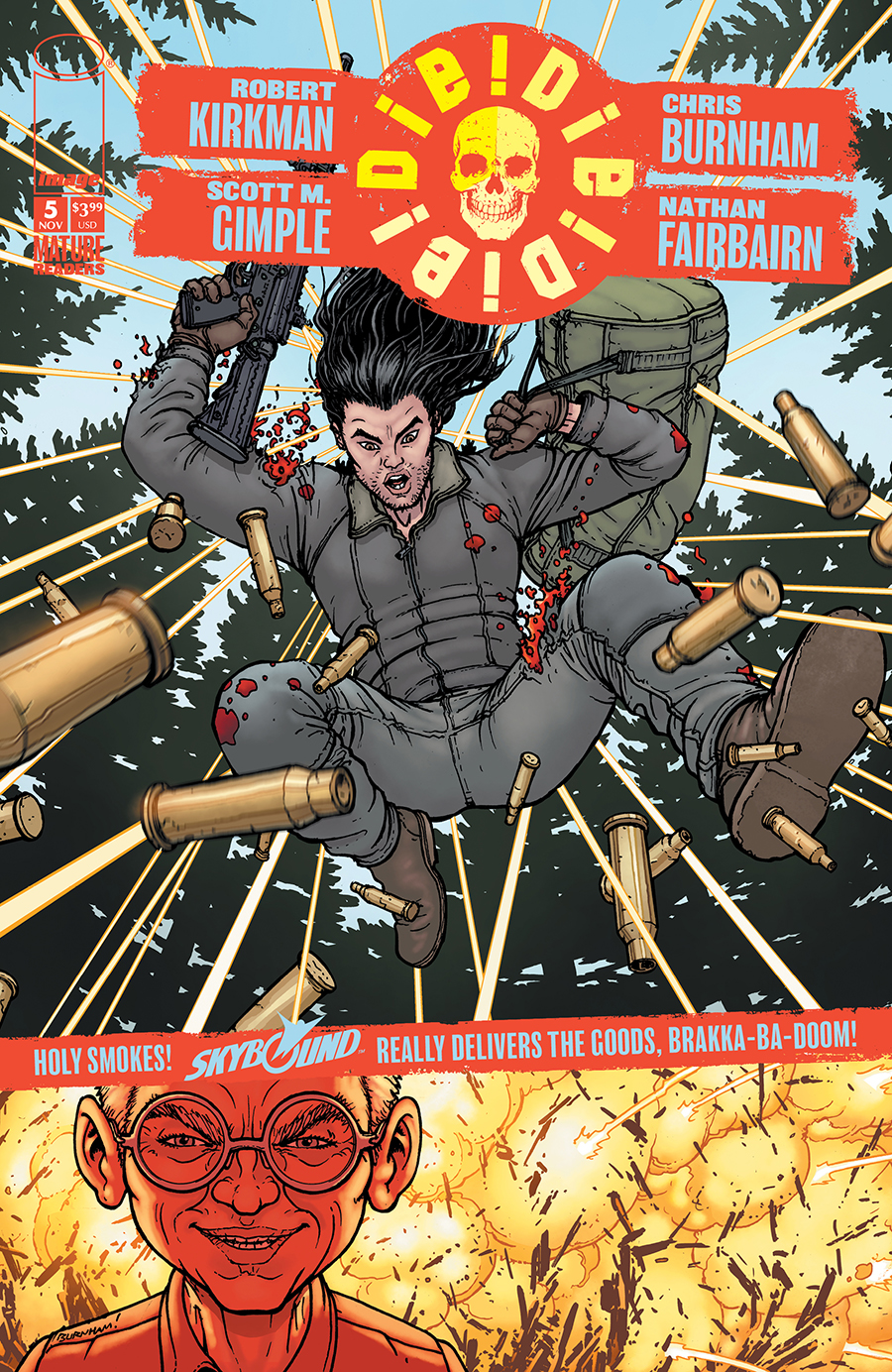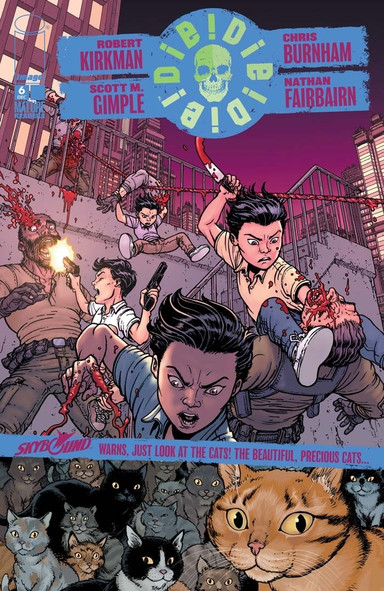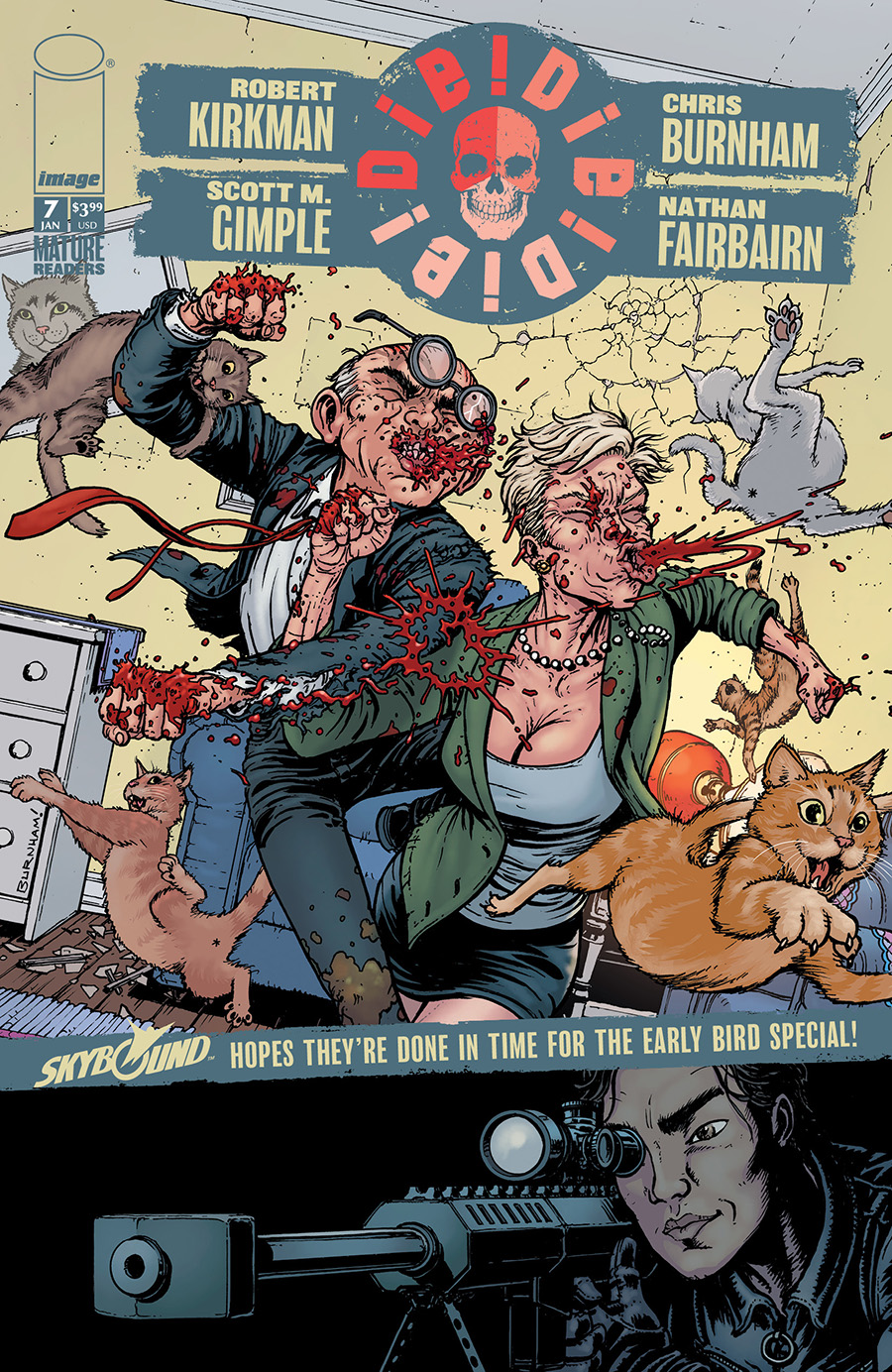 STORY: ROBERT KIRKMAN & SCOTT M. GIMPLE
ART/COVER: CHRIS BURNHAM & NATHAN FAIRBAIRN
NOW
32 PAGES | Full Color | Mature | $3.99
All eight issues of the surprise new series from THE WALKING DEAD creator Robert Kirkman are now available for reorder!
A secret cabal within the US government uses elite assassins to influence world matters. Just the sort of blood-soaked, bullet-riddled, ultraviolent mayhem you've come to expect from Robert Kirkman, Scott M. Gimple (writer and producer for The Walking Dead TV adaptation on AMC), and Chris Burnham (Batman Incorporated, NAMELESS).
---
EVOLUTION #17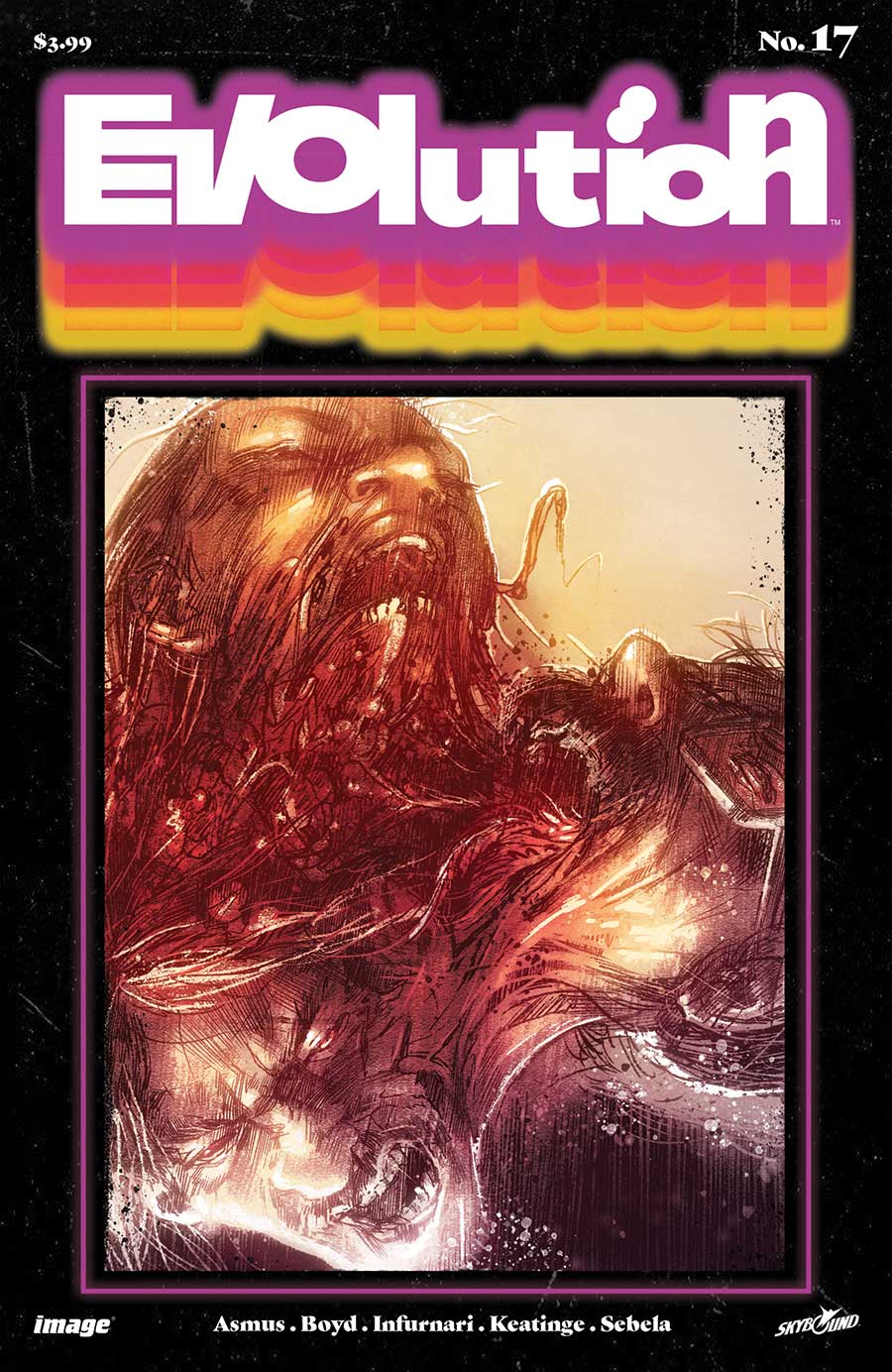 STORY: JAMES ASMUS, JOE KEATINGE & CHRIS SEBELA
ART/COVER: JOE INFURNARI & JORDAN BOYD
MAY 17
32 PAGES | Full Color | Mature | $3.99
The sky is falling in on Abe, Claire, Rochelle, Hurwitz and anyone unlucky enough to have wandered into their paths as their war against the Bug—and each other—gets bloodier. The end times of humanity are here.
---
GASOLINA #18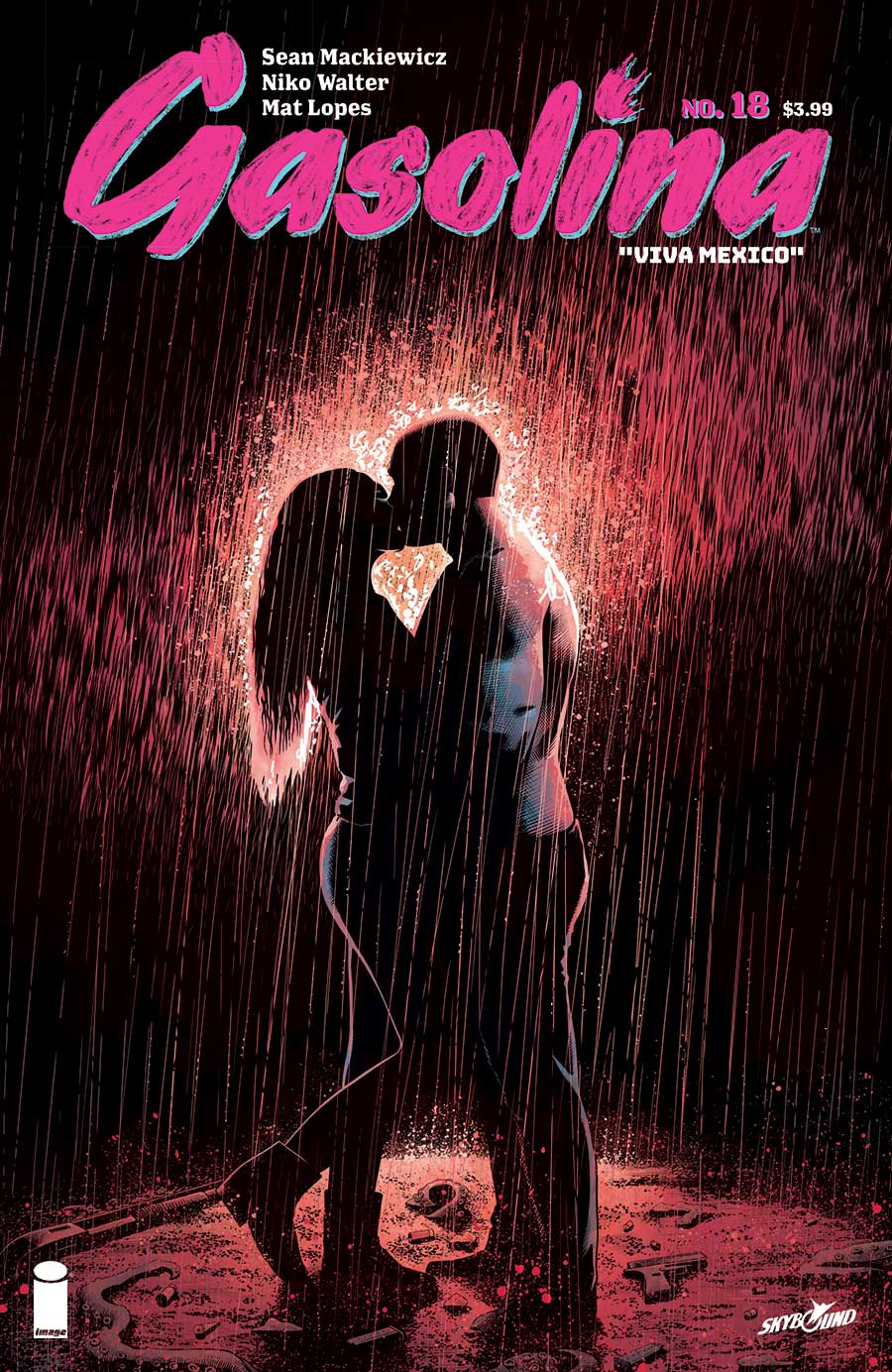 STORY: SEAN MACKIEWICZ
ART: NIKO WALTER & MAT LOPES
MAY 1
32 PAGES | Full Color | Mature | $3.99
END OF ARC
"Viva Mexico"
Ignore the narcos and the monsters they've unleashed. Ignore the gunfire and cries from the dark. Ignore the first of many wars and the death of a nation. This is a love story… and not all love stories last.
---
MURDER FALCON #8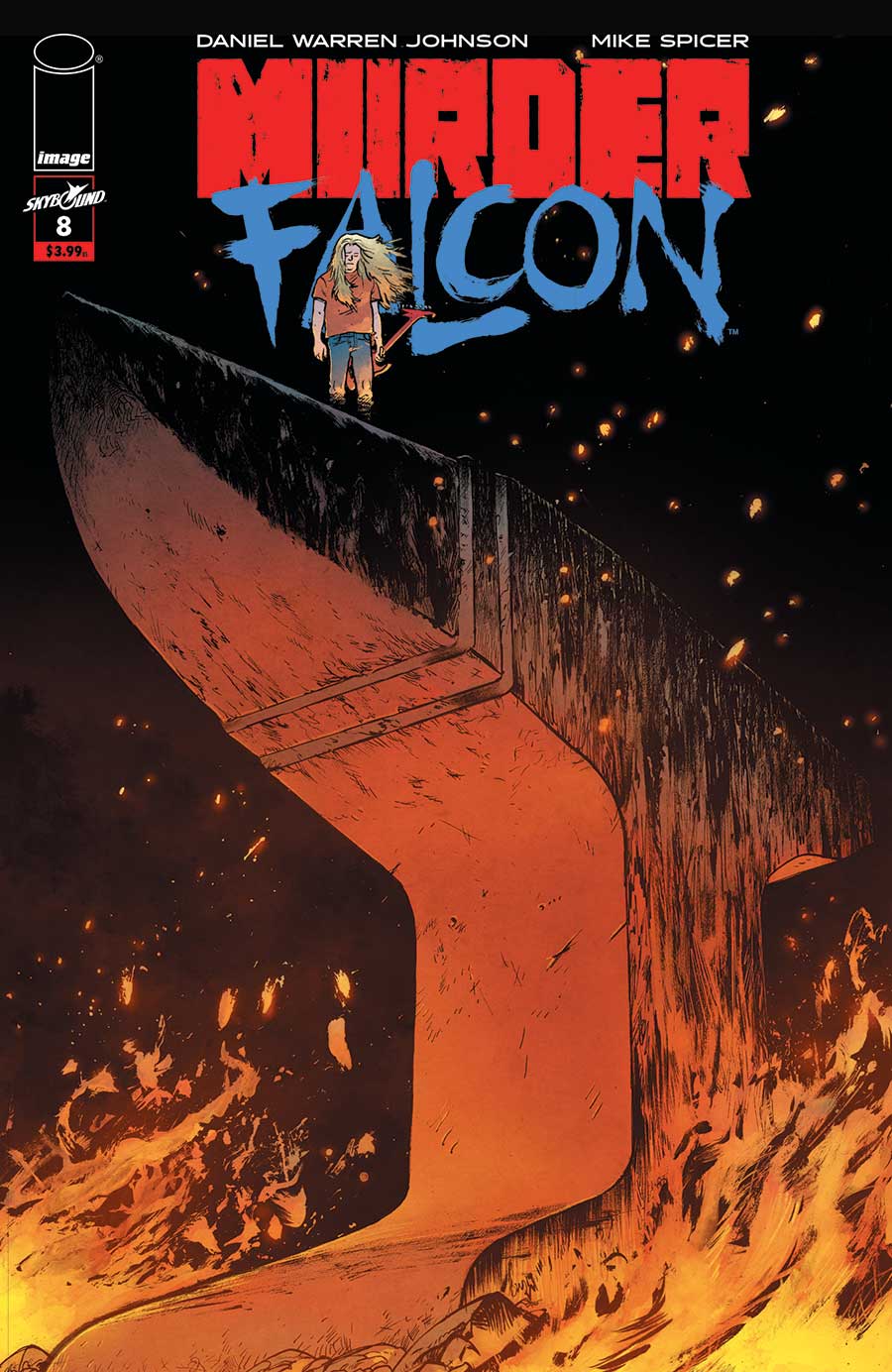 STORY/ART: DANIEL WARREN JOHNSON
COLOR: MIKE SPICER
COVER A: DANIEL WARREN JOHNSON & MIKE SPICER
COVER B (HEAVY METAL VARIANT): PAUL POPE
MAY 8
32 PAGES | Full Color | Teen | $3.99
END OF SERIES
Daniel Warren Johnson's power ballad concludes in a brutal battle of the bands! The members of Brooticus have come too far to allow Magnum Khaos to reign on Earth. Strap on your axe, join the battle, and remember: METAL WILL DESTROY ALL EVIL!
---
OBLIVION SONG BY KIRKMAN & DE FELICI #15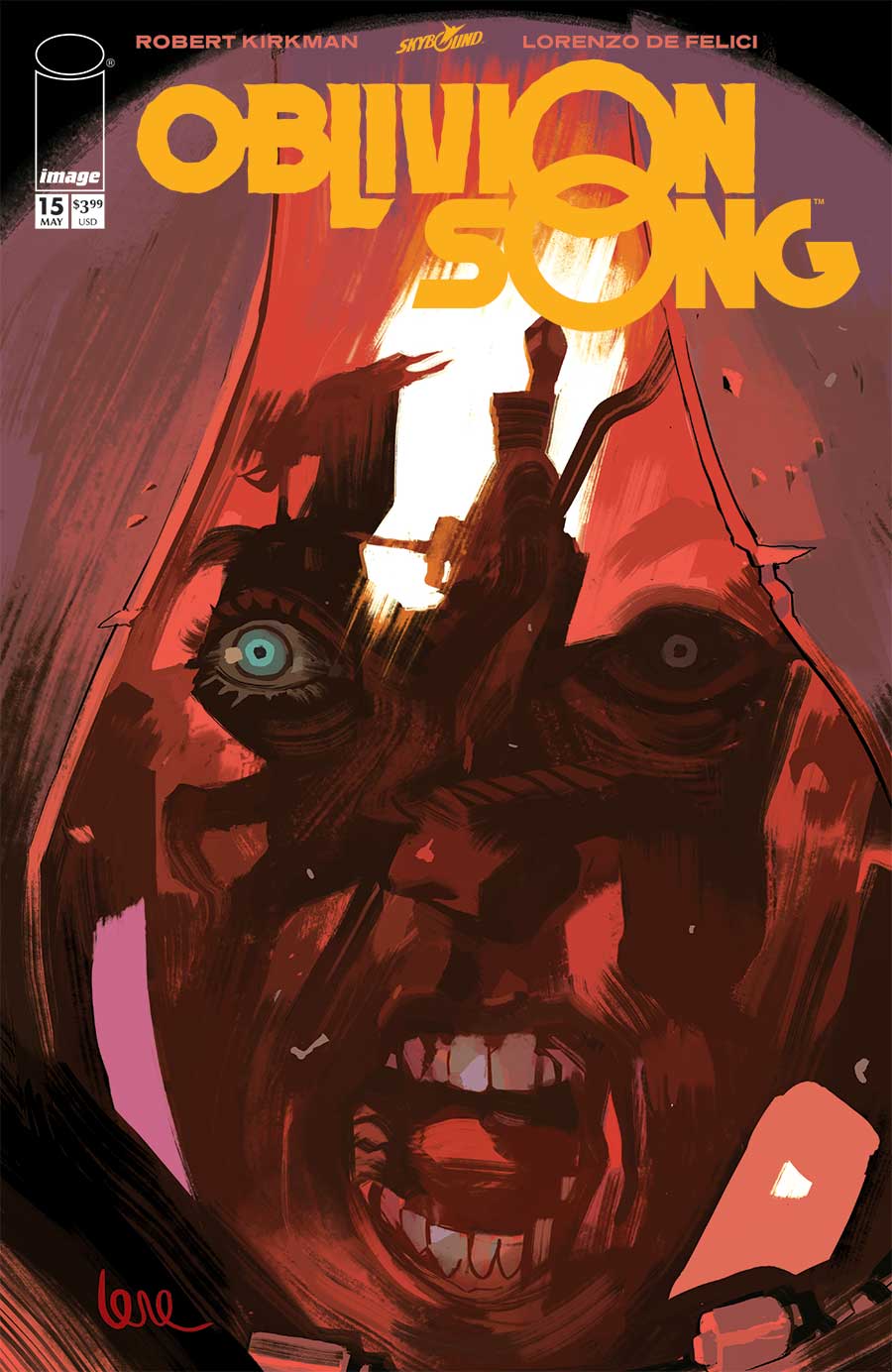 STORY: ROBERT KIRKMAN
ART: LORENZO DE FELICI & ANNALISA LEONI
COVER: LORENZO DE FELICI
MAY 15
32 PAGES | Full Color | Teen+ | $3.99
Face to "face" with the Faceless Men of Oblivion–What are they? What do they want? Where do they come from? These questions will NOT be answered in this issue.
---
OUTCAST BY KIRKMAN & AZACETA #42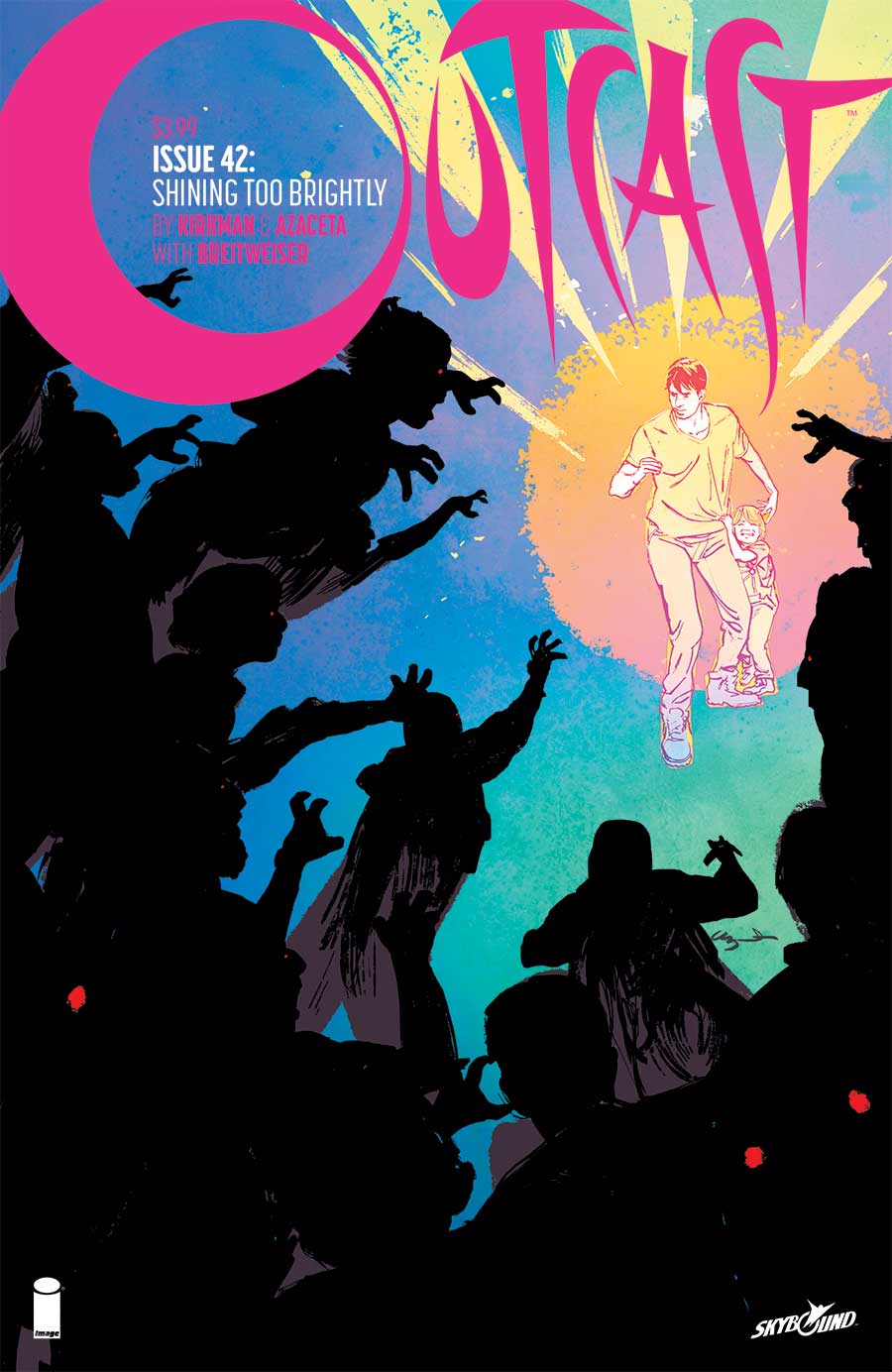 STORY: ROBERT KIRKMAN
ART / COVER: PAUL AZACETA & ELIZABETH BREITWEISER
MAY 22
32 PAGES | Full Color | Mature | $3.99
END OF ARC
Kyle has gathered more Outcasts, and while that is making them stronger–it also brings greater danger!
---
REDNECK #20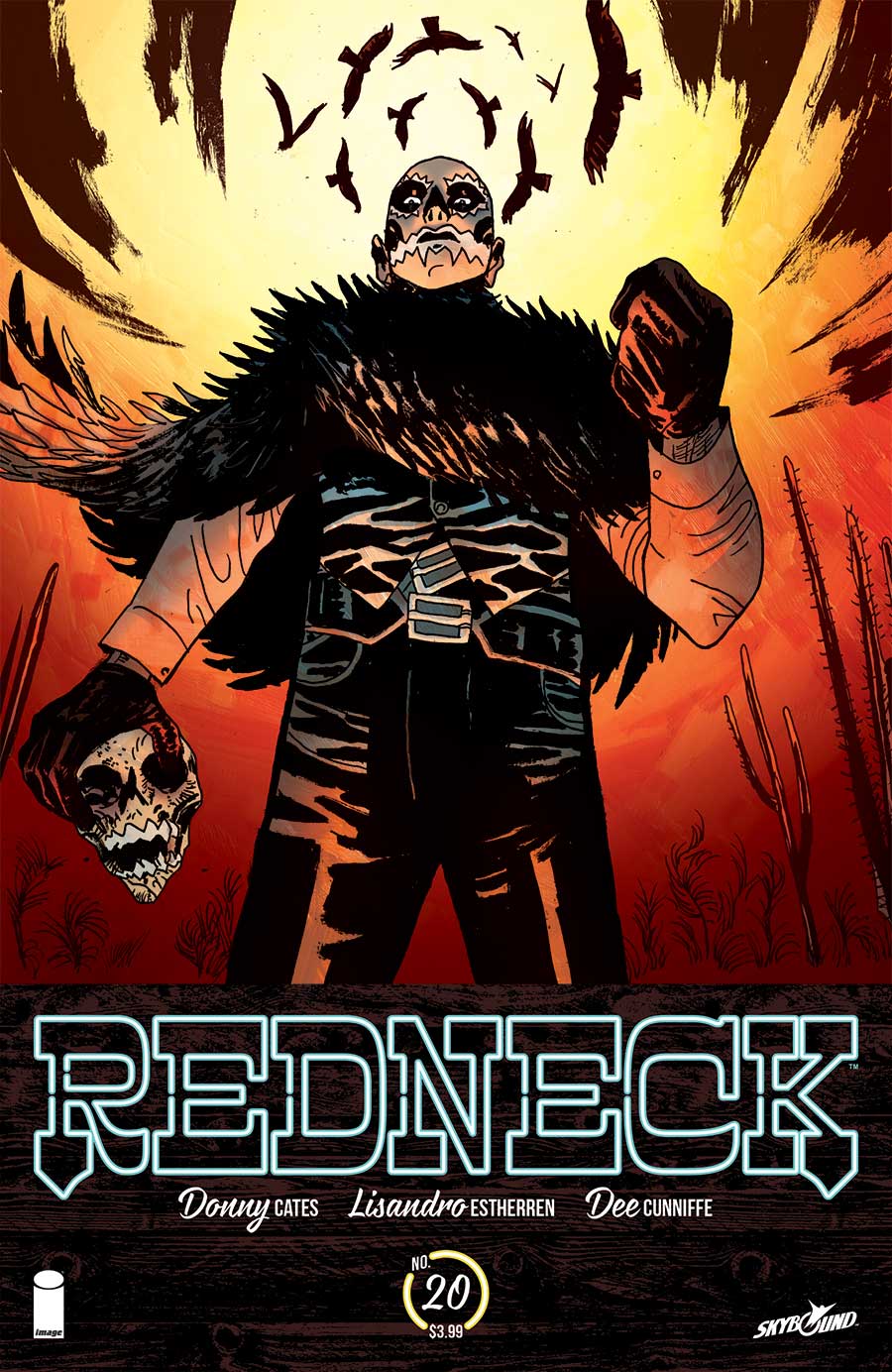 STORY: DONNY CATES
ART/COVER: LISANDRO ESTHERREN & DEE CUNNIFFE
MAY 22
32 PAGES | Full Color | Mature | $3.99
Welcome to Asilo Del Muerto! Home to all the evils of this world and the next. But who is Carrona and why is he the only one that can save Bartlett?
---
THE WALKING DEAD #191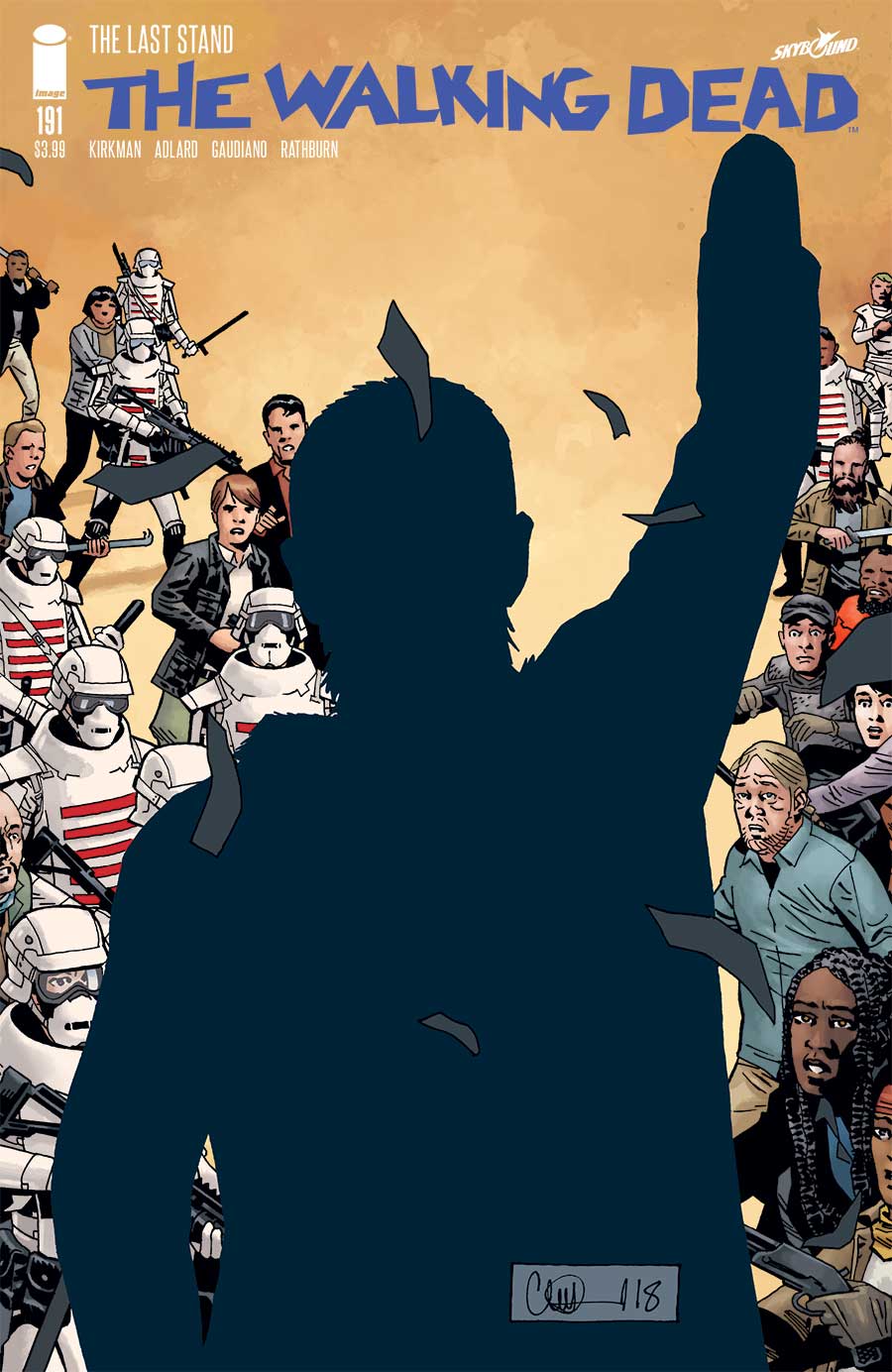 STORY: ROBERT KIRKMAN
ART: CHARLIE ADLARD, STEFANO GAUDIANO & CLIFF RATHBURN
COVER: CHARLIE ADLARD & DAVE STEWART
MAY 1
32 PAGES | Black & White | Mature | $3.99
"The Last Stand"
Words are spoken. Alliances are broken. All the trouble that's been brewing in the Commonwealth finally comes to a head.
---
OUTER DARKNESS VOL. 1 TPB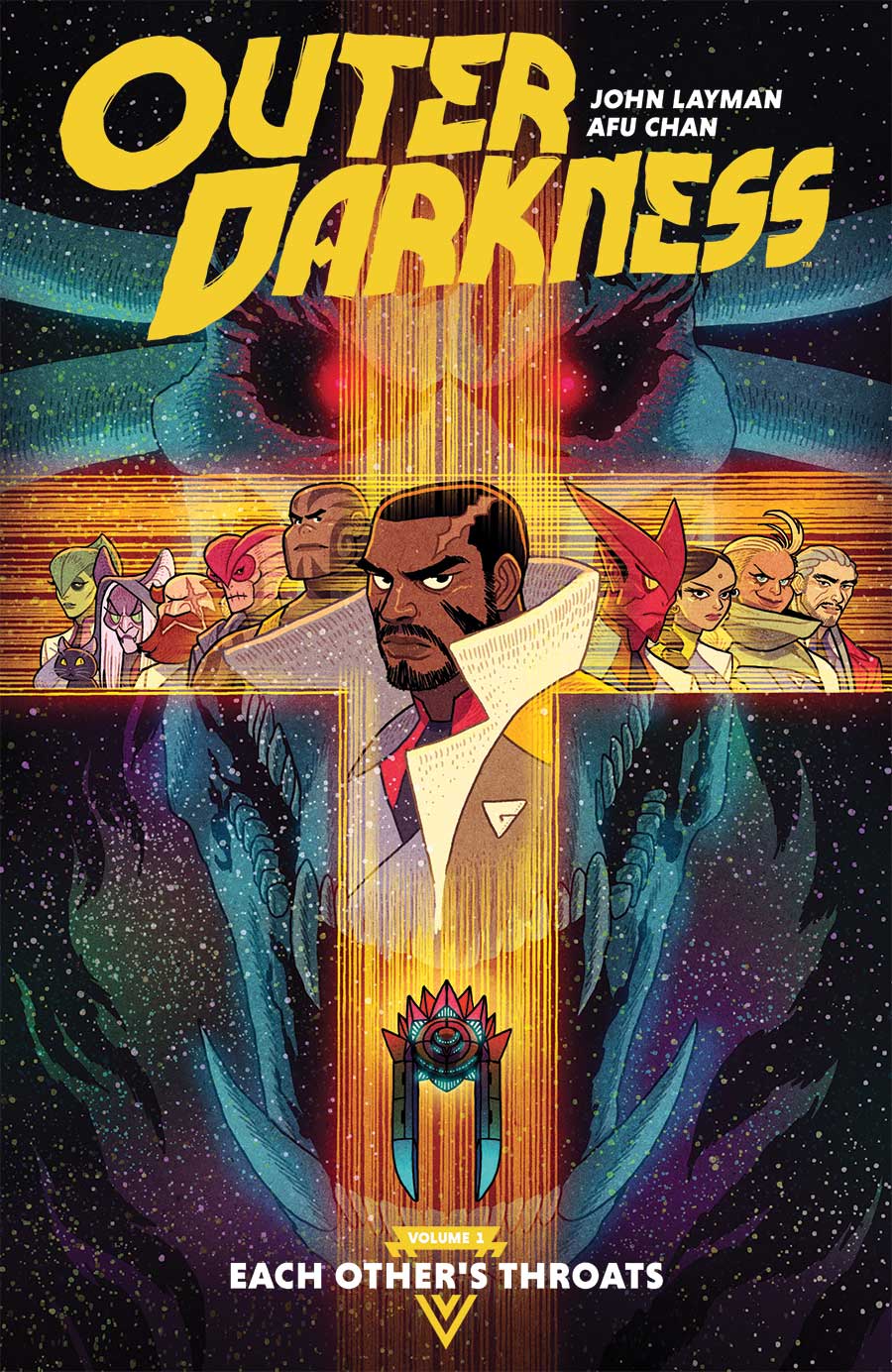 STORY: JOHN LAYMAN
ART/COVER: AFU CHAN
MAY 15
136 PAGES | Full Color | Mature | $16.99
Sci-fi and horror collide in this new series from the creator of CHEW!
Mankind has colonized the galaxy, but during our interstellar travels, we've discovered a terrifying secret out in the Outer Darkness of space. Join Captain Joshua Rigg and the crew of the starship Charon as they encounter demonic possessions, hauntings, cosmic horror and more!
All-star writer JOHN LAYMAN (Chew) and artist AFU CHAN (Immortal Iron Fists) are ready to let you know that outer space is terrifying.
Collects OUTER DARKNESS #1-6.
---
OUTPOST ZERO VOL. 2 TPB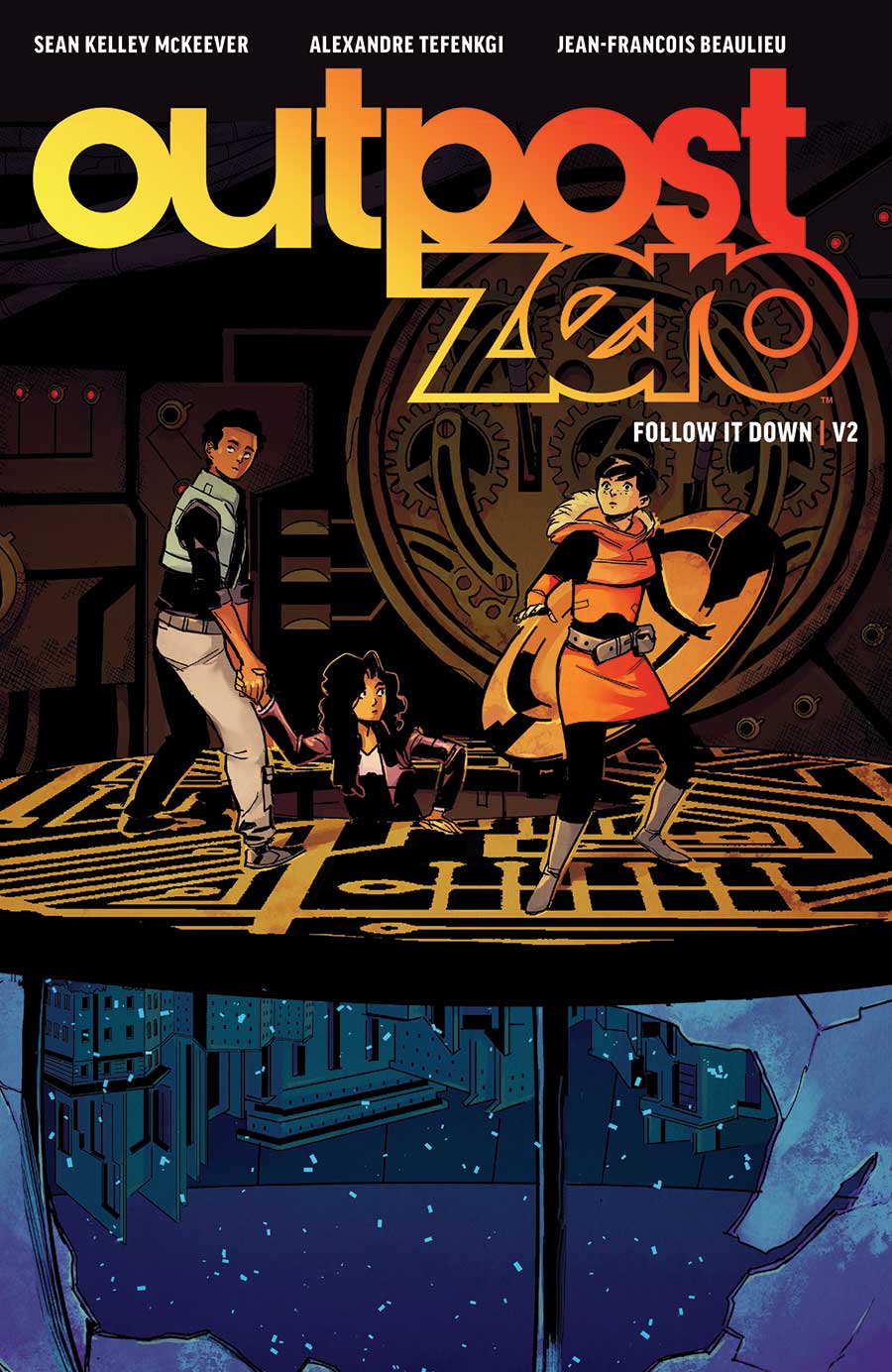 STORY: SEAN KELLEY MCKEEVER
ART/COVER: ALEXANDRE TENGFENKI & JEAN-FRANCOIS BEAULIEU
MAY 15
104 PAGES | Full Color | Teen+ | $14.99
Welcome back to the smallest town in the universe! A devastating storm has trapped the Outpost under ice, threatening to crush them all. As Planning Team ventures out into the Frost to save them, teenagers Alea, Sam and Lyss find an unexpected opportunity to prove their worth…and uncover greater mysteries buried beneath the surface.
Collects OUTPOST ZERO #5-9.
---
DIE!DIE!DIE! Action Figure 2-Pack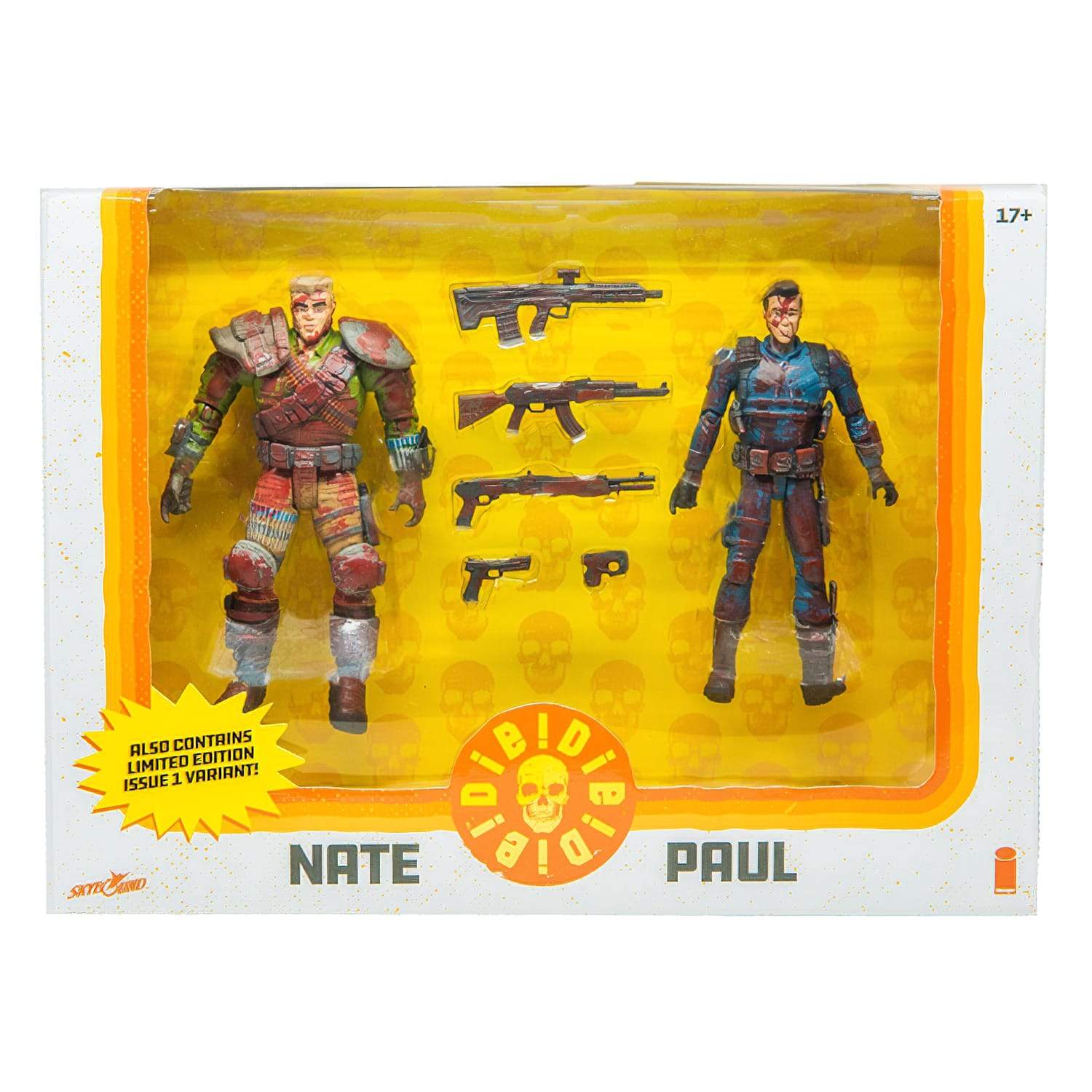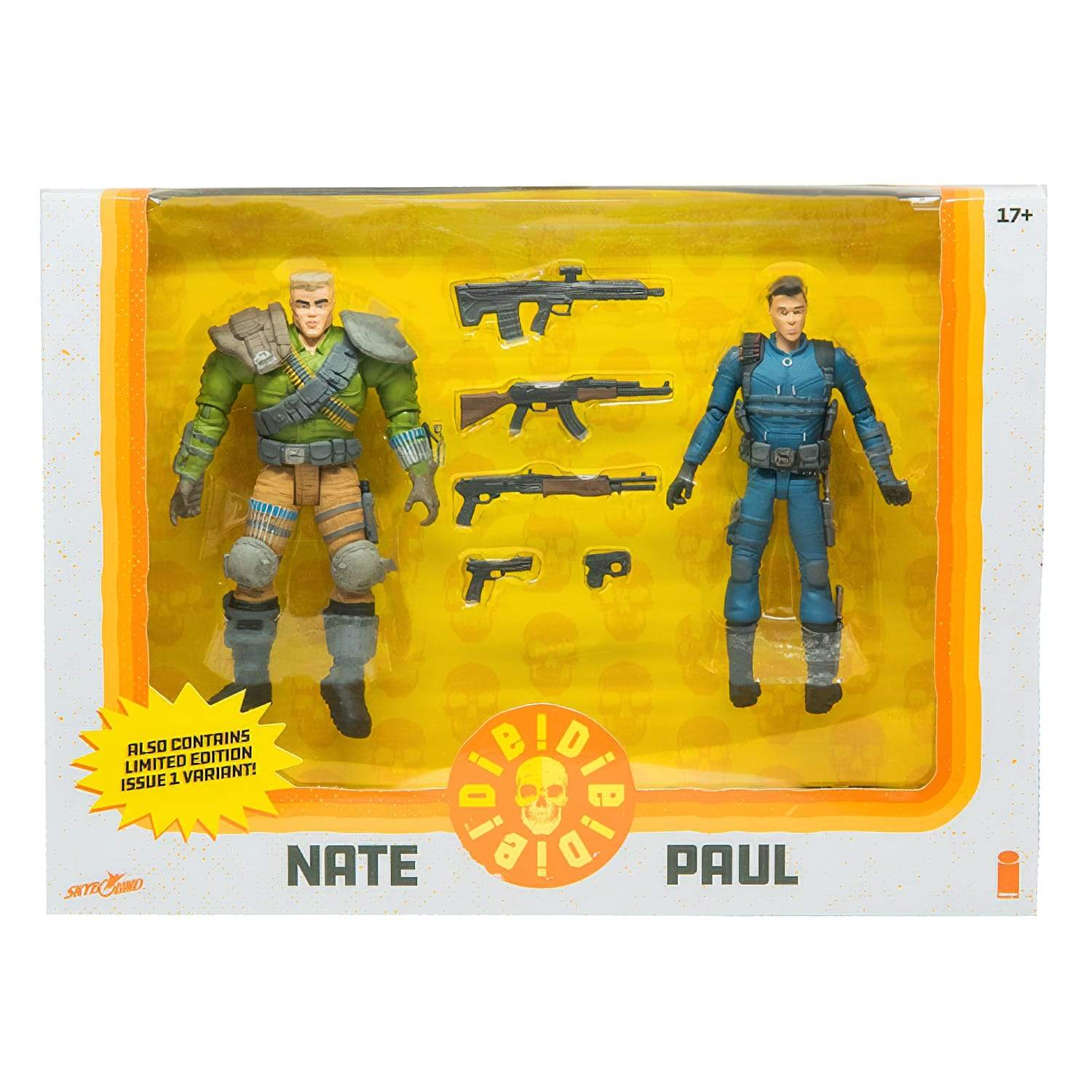 $60.00
Based on the action-packed comic series created by Robert Kirkman, Scott M. Gimple and Chris Burnham, this action figure 2-pack comes loaded with a cache of weapons to help elite assassins Nate and Paul with their secret missions. This set also includes an exclusive silver foil variant of DIE!DIE!DIE! #1.
This set is available in two versions: color and bloody.