2018 isn't over just yet, but we're already looking to the future! Welcome to the first solicits of 2019. If you thought 2018 was nuts for Skybound comics, you ain't seen nothing yet. Our January 2019 books and comic solicits are here for your viewing pleasure. We're starting strong with some of Skybound classics like OUTCAST and BIRTHRIGHT as well as some of your new favorites like MURDER FALCON and HARDCORE! Take a peek below and let us know what you're most excited for in the comments!
---
BIRTHRIGHT #35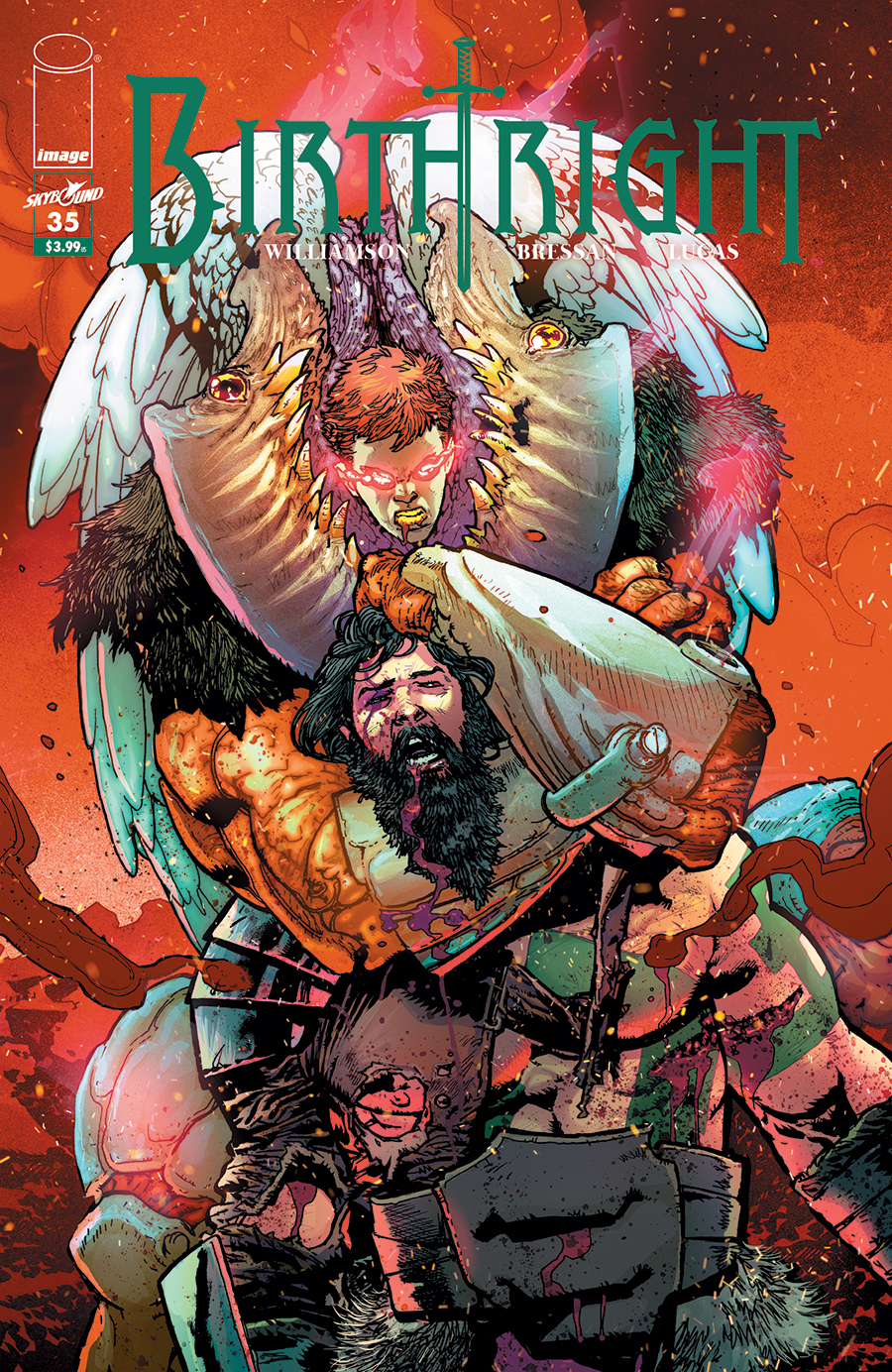 STORY: JOSHUA WILLIAMSON
ART/COVER: ANDREI BRESSAN & ADRIANO LUCAS
JANUARY 9
32 PAGES | Full Color | Teen+ | $3.99
END OF STORY ARC
Brennan has become one of the most powerful mages on Earth… but at what cost to his family?
---
Die!Die!Die! #7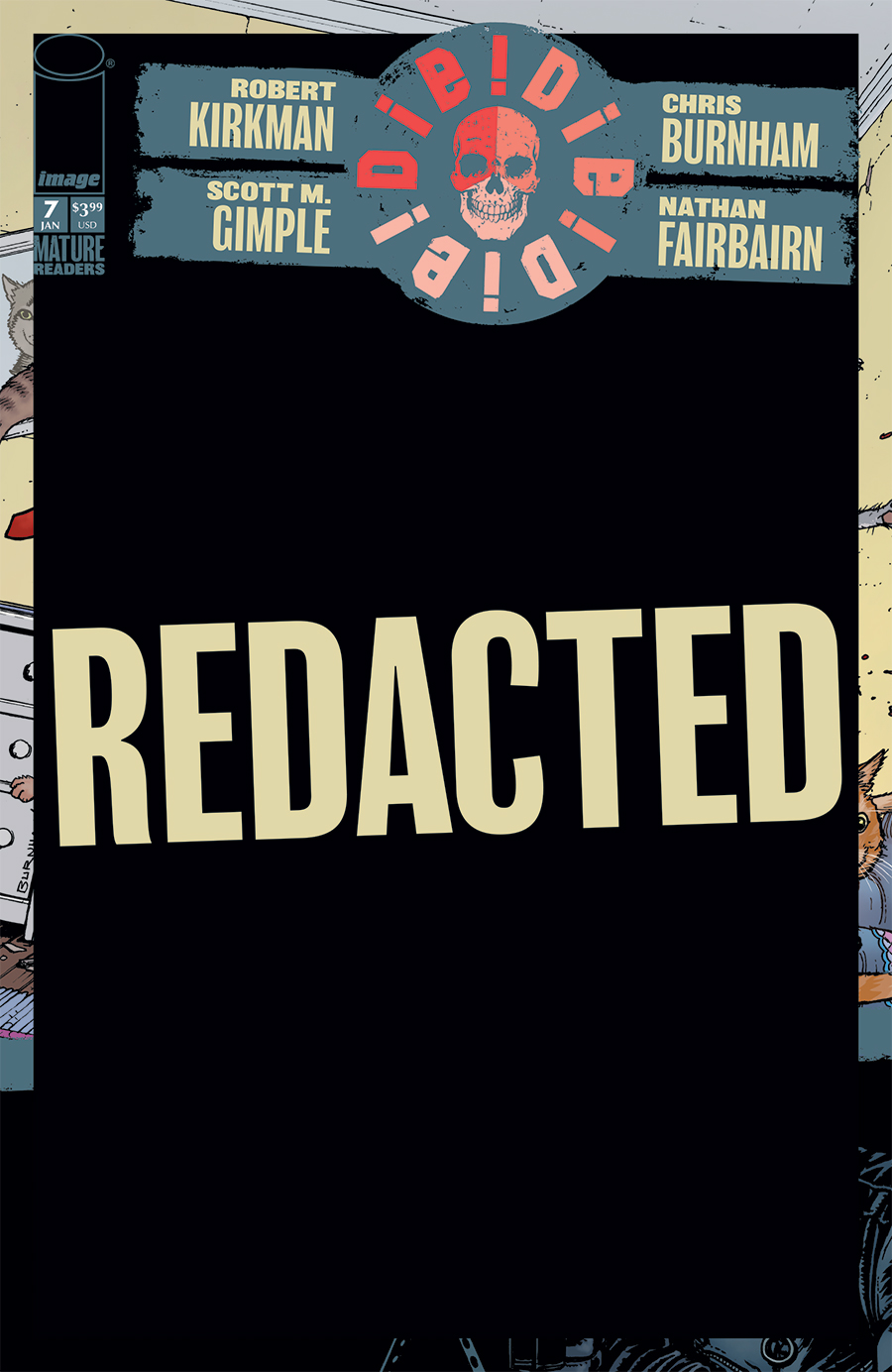 ---
EVOLUTION #13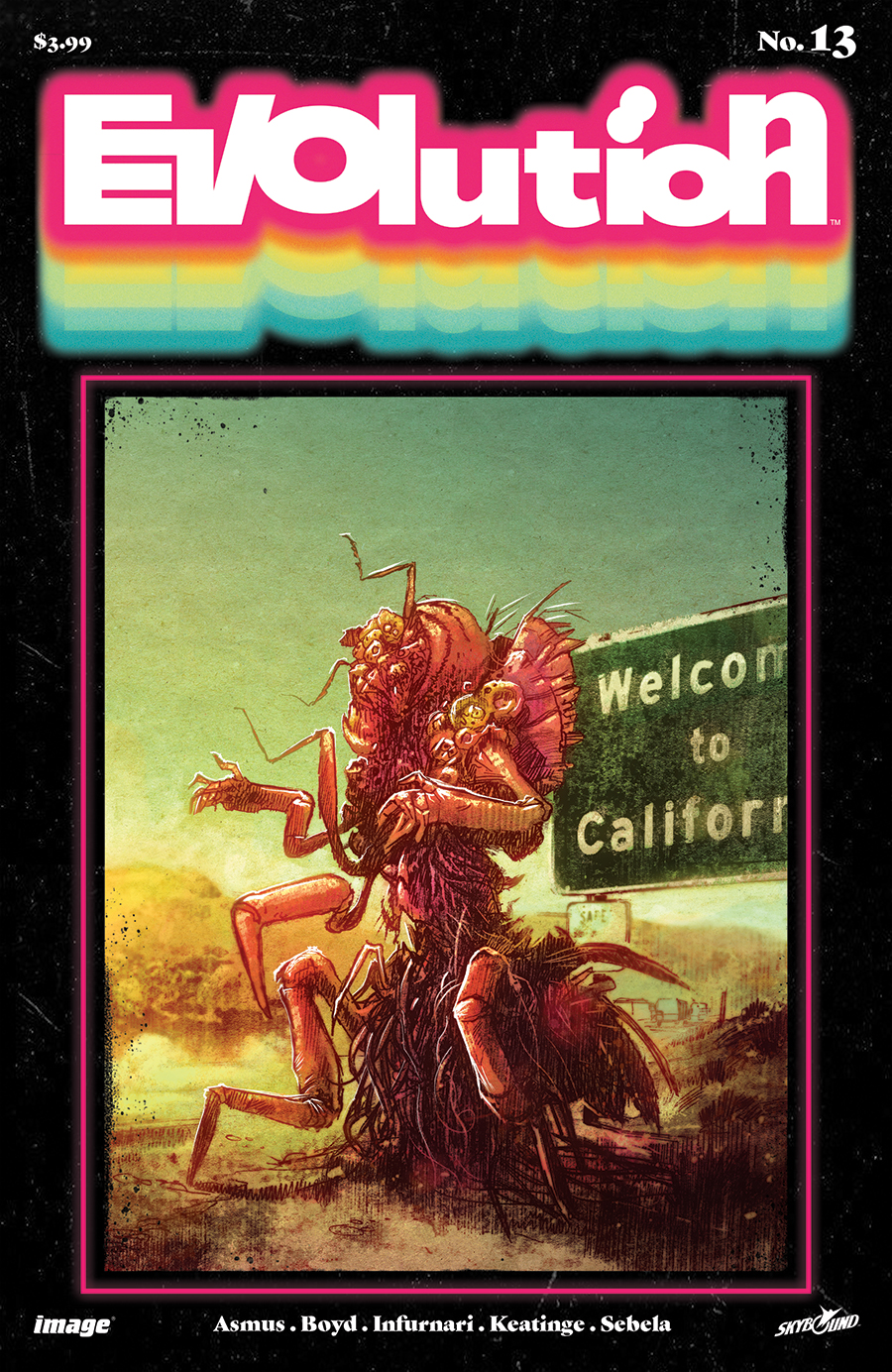 STORY: JAMES ASMUS, JOE KEATINGE & CHRIS SEBELA
ART/COVER: JOE INFURNARI & JORDAN BOYD
JANUARY 16
32 PAGES | Full Color | Mature | $3.99
NEW STORY ARC
Humanity has been rapidly evolving, and Sister Hannah, Abe and Rochelle have been piecing together the mystery over why it's happening now. But is it a mad conspiracy engineered by deviants, or nature's ultimate revenge on mankind?
---
GASOLINA #14
STORY: SEAN MACKIEWICZ
ART: NIKO WALTER & MAT LOPES
JANUARY 2
32 PAGES | Full Color | Mature | $3.99
"Conquistador"
A cartel war has erupted in Veracruz with the future of humanity in the crossfire. What will happen when ancient monsters, a submarine, and a drug lord named El Dorado are unleashed?
---
HARDCORE #2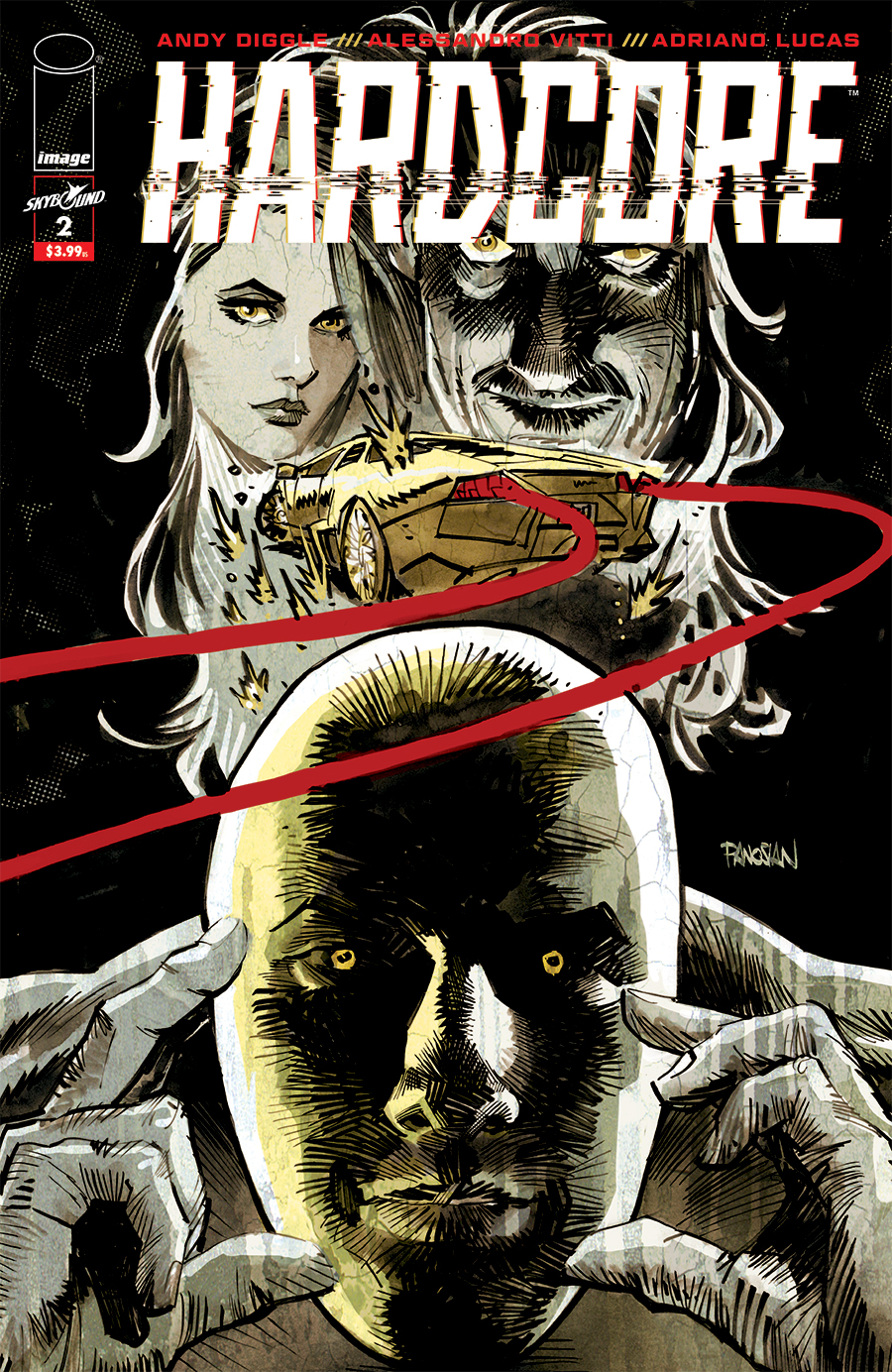 STORY: ANDY DIGGLE
ART: ALESSANDRO VITTI & ADRIANO LUCAS
COVER: DAN PANOSIAN
JANUARY 23
32 PAGES | Full Color | Mature | $3.99
The Hardcore program has been compromised, leaving its top operative stranded in another country, his mind trapped in the body of one of America's most wanted. Now he has 72 hours to escape hostile territory, with no allies—only a Lamborghini and a license to kill! kill! kill!
---
MURDER FALCON #4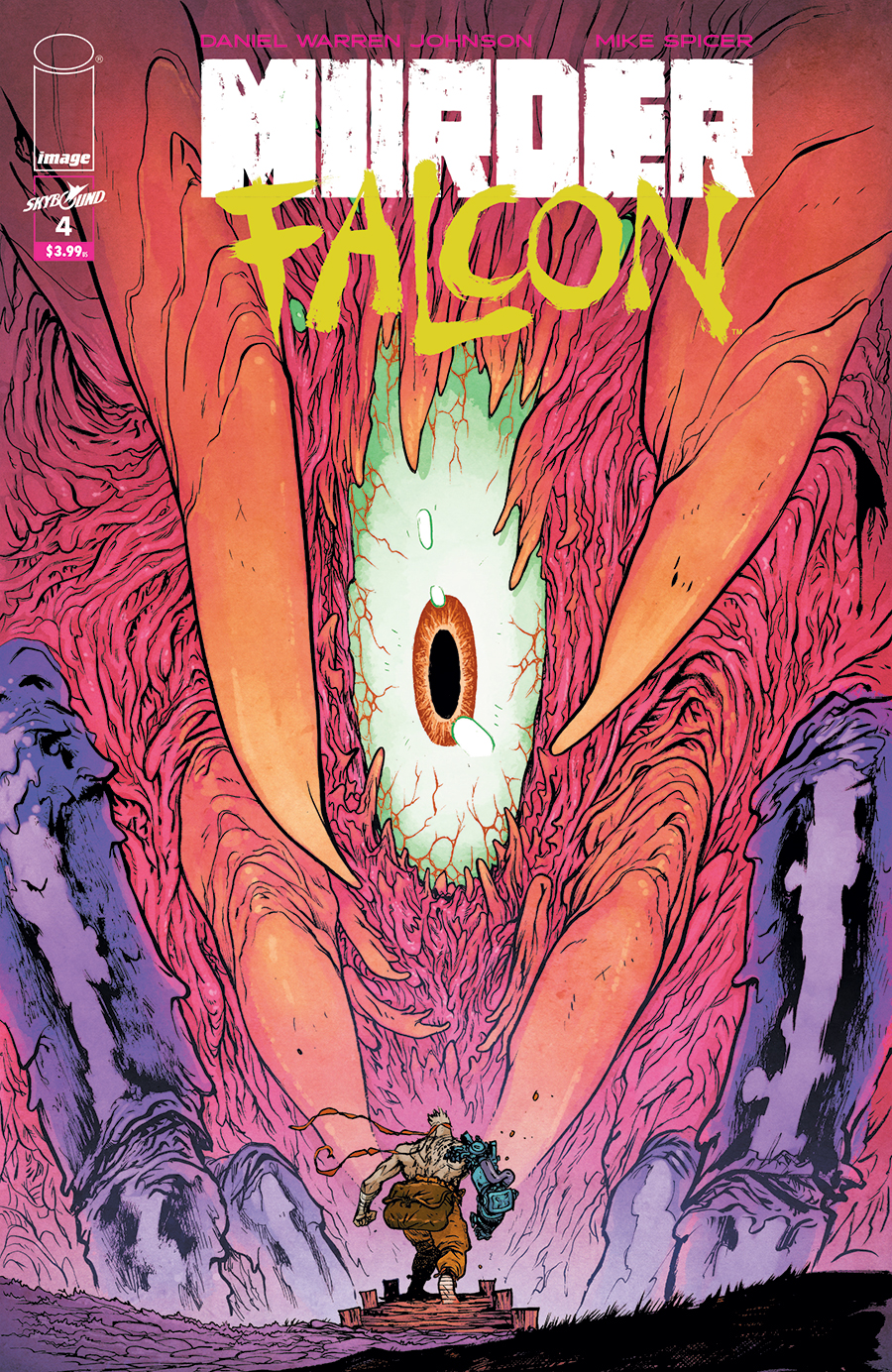 STORY/ART: DANIEL WARREN JOHNSON
COLOR: MIKE SPICER
JANUARY 9
32 PAGES | Full Color | Teen | $3.99
The reunion tour of Brooticus gets off to a rough start as Magnum Khaos unleashes his monstrous minions on Chicago! Only the mighty musical attack of Murder Falcon and the band can turn the tide… but where is Jake when his friends need him the most?
---
OBLIVION SONG BY KIRKMAN & DE FELICI #11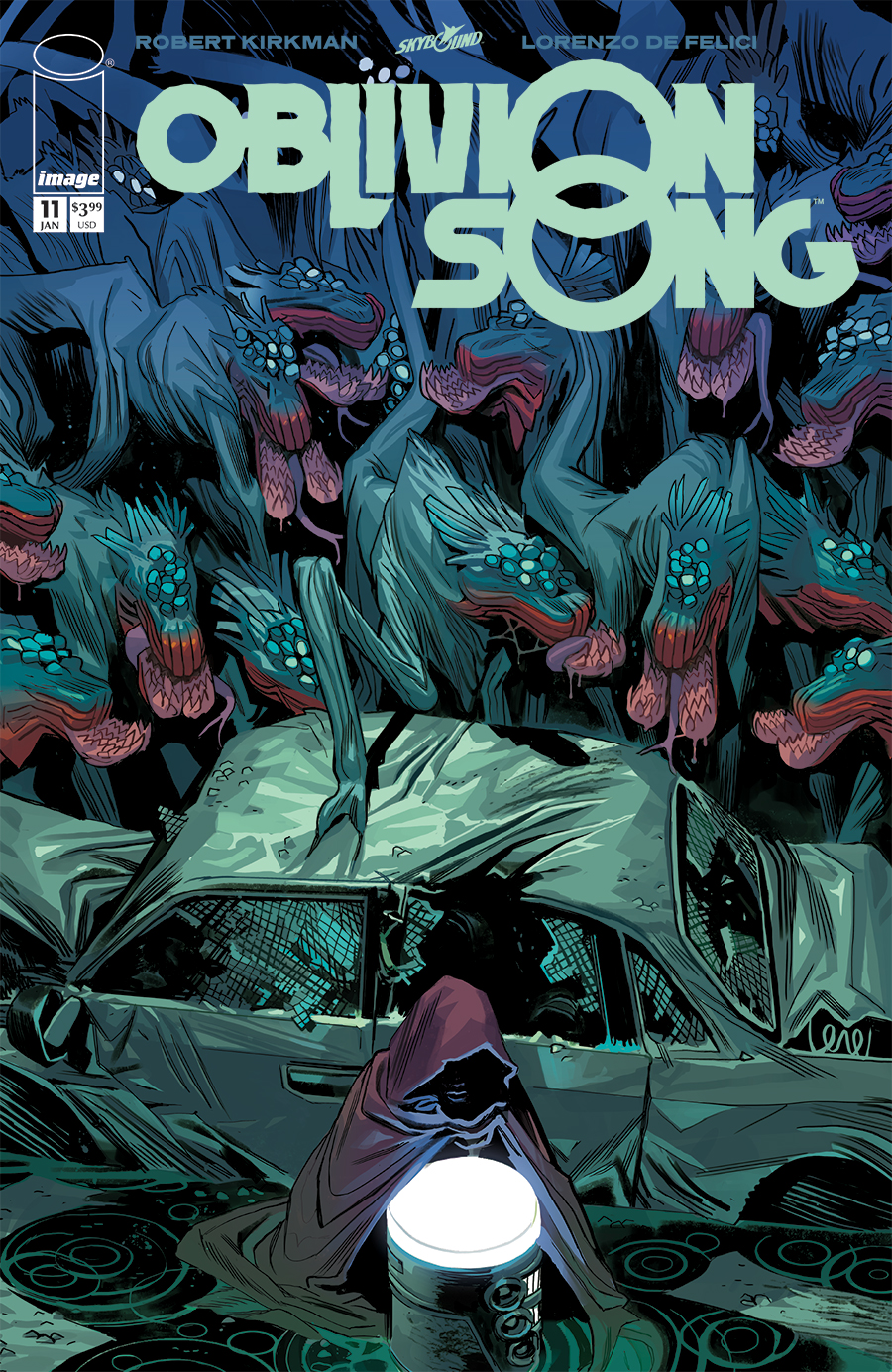 STORY: ROBERT KIRKMAN
ART: LORENZO DE FELICI & ANNALISA LEONI
COVER: LORENZO DE FELICI
JANUARY 9
28 PAGES | Full Color | Teen+ | $3.99
All is lost! Or is it? Nathan's journey to atone for past sins has just led to more heartbreak and more pain for those around him–he's due for a win, but will it come?
---
OUTCAST BY KIRKMAN & AZACETA #38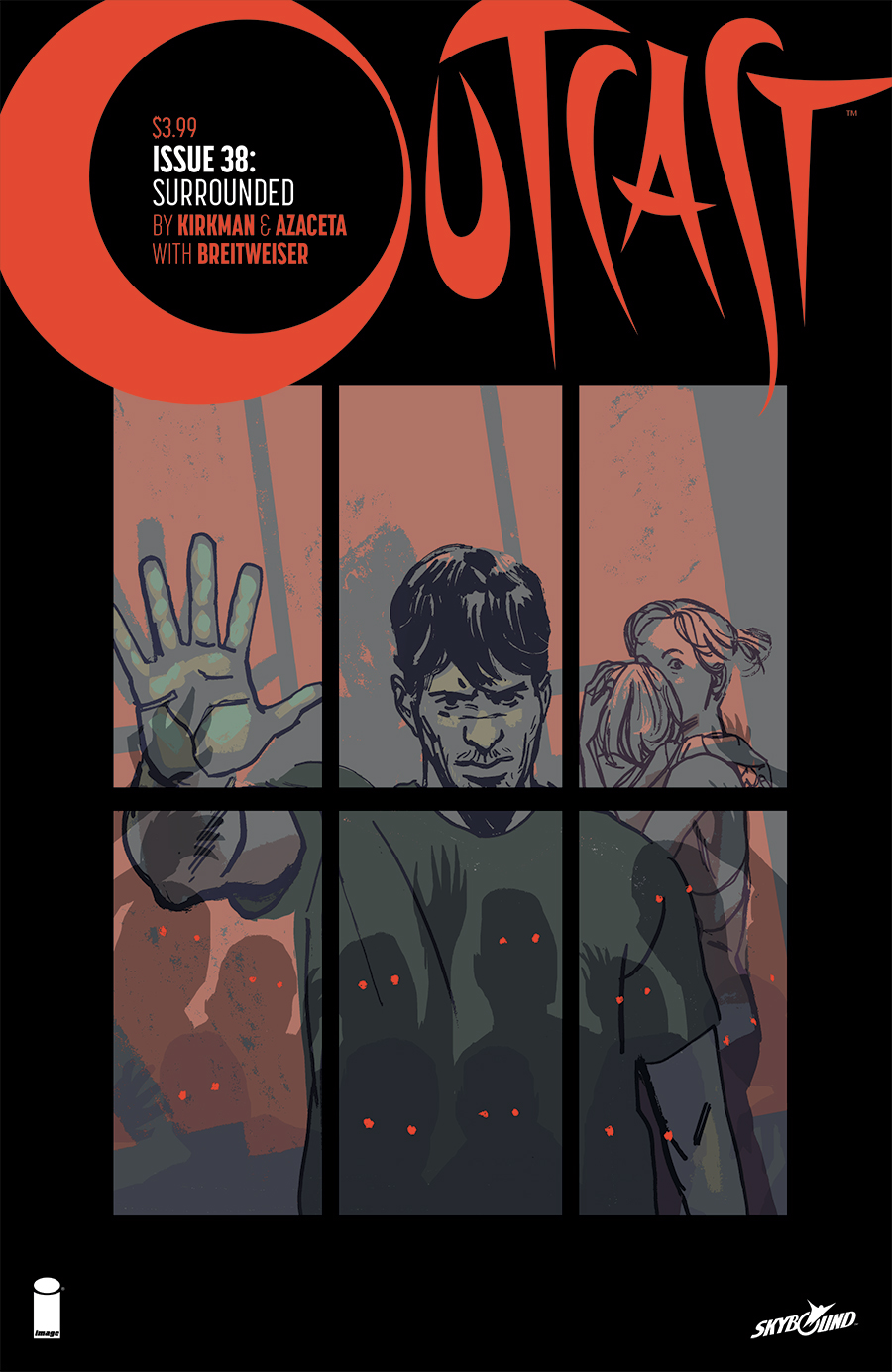 STORY: ROBERT KIRKMAN
ART / COVER: PAUL AZACETA & ELIZABETH BREITWEISER
JANUARY 23
32 PAGES | Full Color | Mature | $3.99
SURROUNDED! The darkness is closing in on Kyle Barnes… the end game approaches.
---
OUTER DARKNESS #3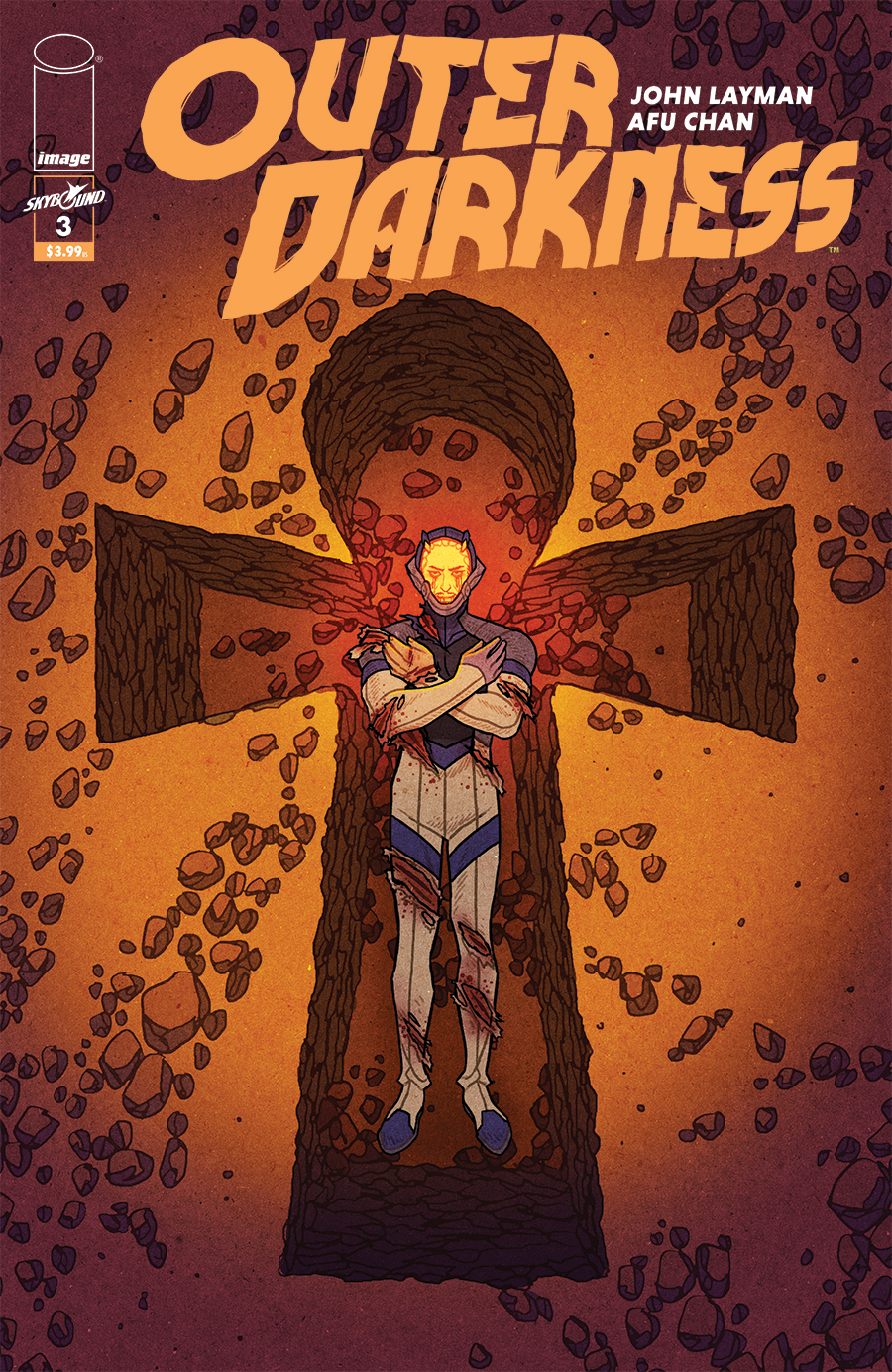 STORY: JOHN LAYMAN
ART/COVER: AFU CHAN
JANUARY 9
32 PAGES | Full Color | Mature | $3.99
An away team mission to a mysterious asteroid leads to the death of a beloved crewman. Too bad death is only the beginning for the crew of The Charon…
---
OUTPOST ZERO #6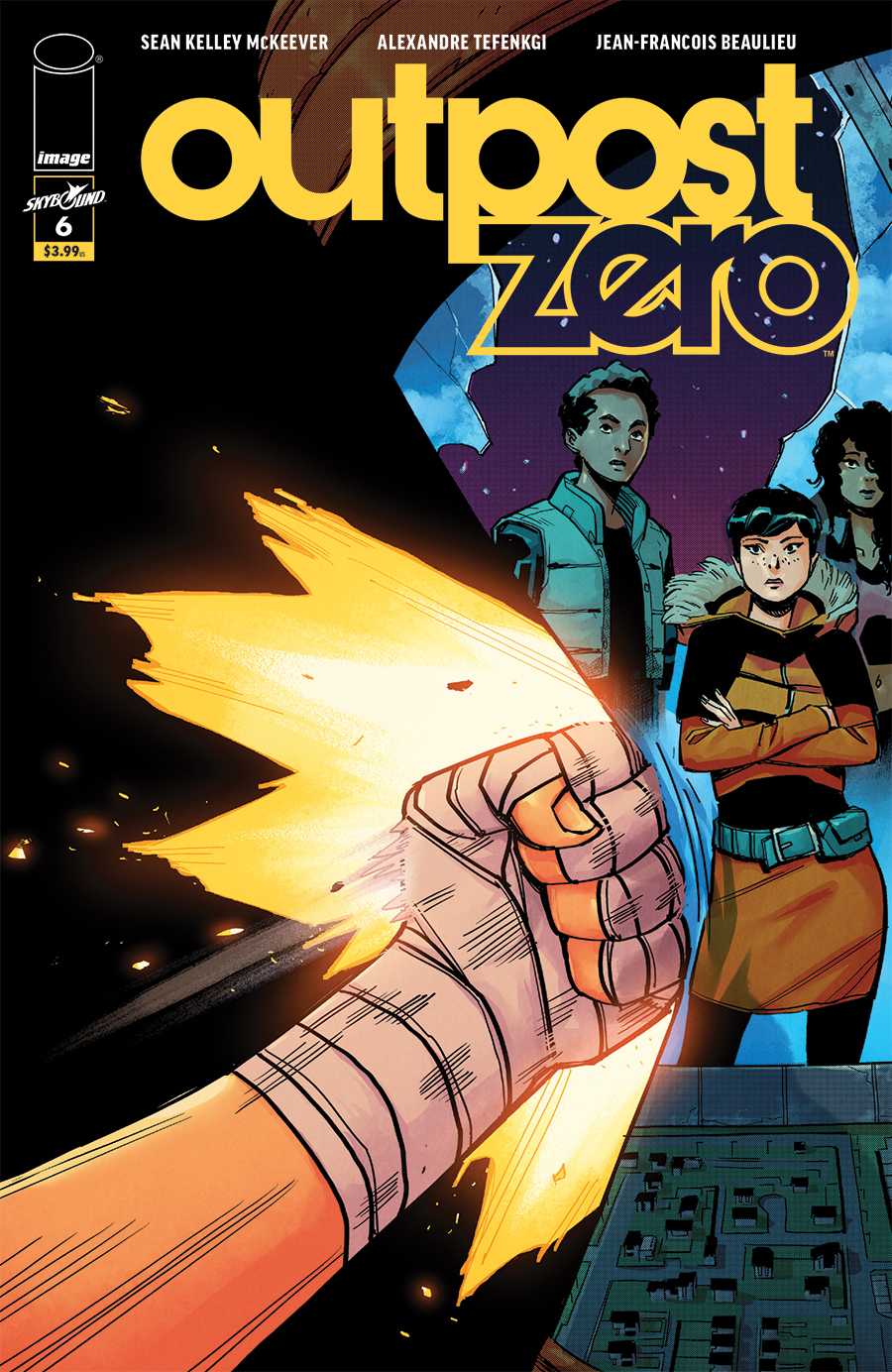 STORY: SEAN KELLEY MCKEEVER
ART/COVER: ALEXANDRE TENGFENKI & JEAN-FRANCOIS BEAULIEU
JANUARY 16
32 PAGES | Full Color | Teen+ | $3.99
Mitchell is itching for a fight – with his dad, his sister, his friends, anybody. Luckily, fighting is the Outpost's most popular form of entertainment, and what does it matter if most fighters don't live to see their next birthday?
---
THE WALKING DEAD #187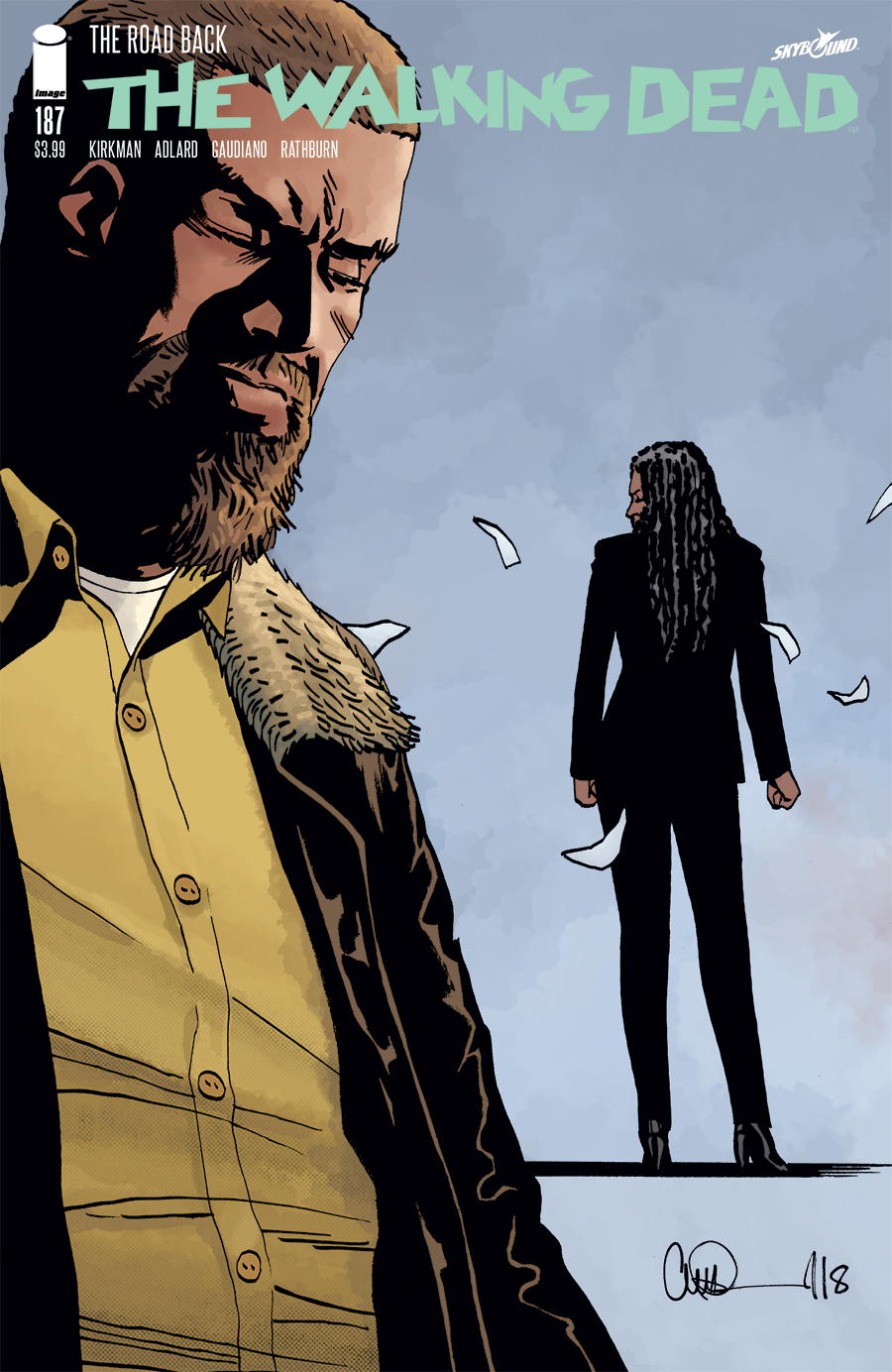 STORY: ROBERT KIRKMAN
ART: CHARLIE ADLARD, STEFANO GAUDIANO & CLIFF RATHBURN
COVER: CHARLIE ADLARD & DAVE STEWART
JANUARY 2
32 PAGES | Black & White | Mature | $3.99
"The Road Back."
Can Rick Grimes bring peace to the Commonwealth–or will he tear it apart?
---
THE WALKING DEAD PRINCESS Action Figure (Color & B/W Bloody) – $25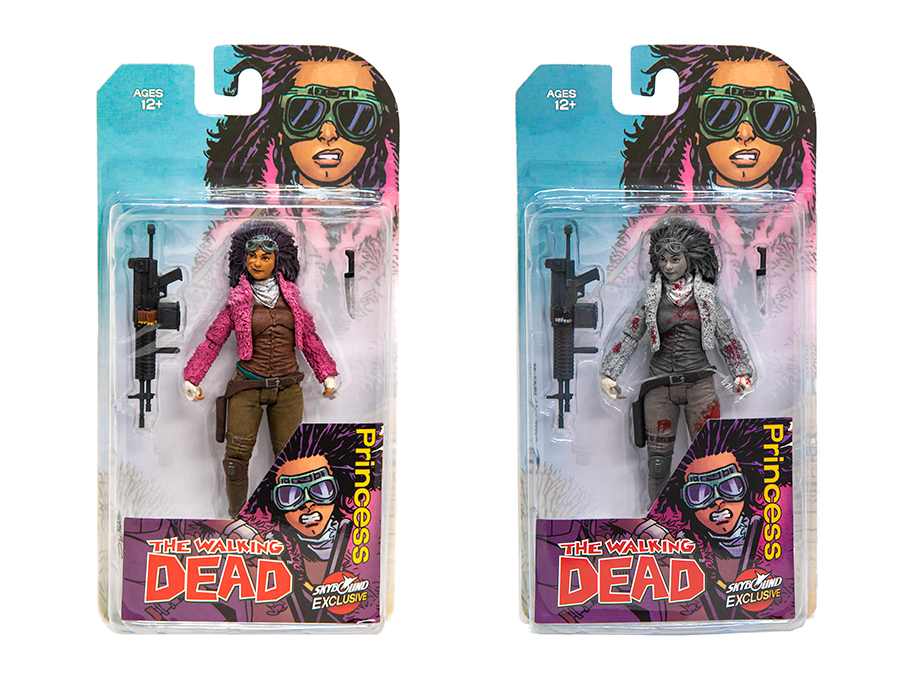 Joining Skybound's exclusive line up of limited The Walking Dead action figures is the vibrant, child-at-heart Juanita Sanchez! With her self-proclaimed nickname, "Princess", she comes equipped with her trusty machine gun and knife.
This figure is available to order in two colorways: color version and black and white bloody version.