Many of you are familiar with Carl's atomic paw print shirt on in the Walking Dead comic and the tv show but do you know it's origins?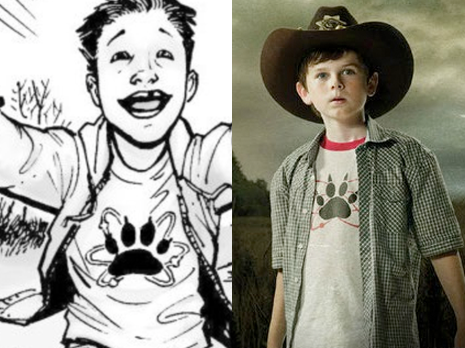 That symbol belongs to none other than Science Dog, a character created by INVINCIBLE co-creators Robert Kirkman and Cory Walker. Strap in cause we're gonna give you a crash course in all things Science Dog!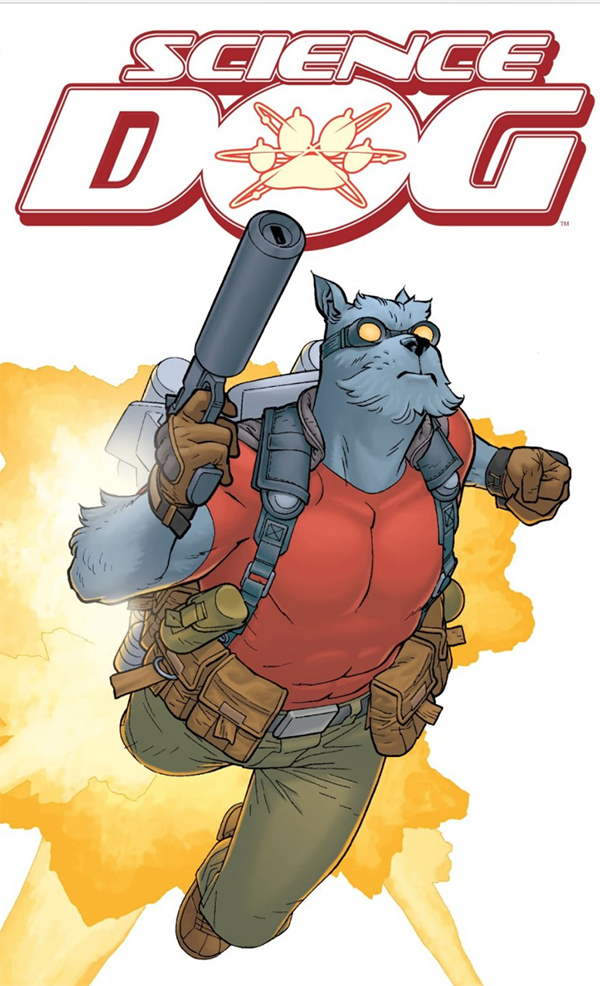 Science Dog is a comic book character from the INVINICIBLE Universe (not to be confused with our comic INVINCIBLE UNIVERSE). In the fictional world of INVINCIBLE, the character was created by Filip Schaff and he's featured in comics, tv shows, and various other merchandise. Science Dog is Mark Grayson (AKA Invincible's) favorite hero and throughout INVINCIBLE Mark is seen reading about his comic exploits and playing with his action figures.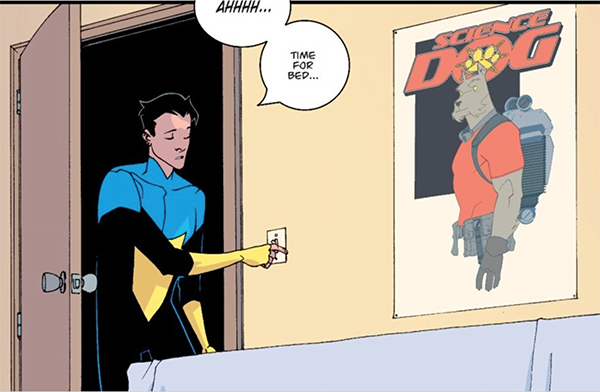 Science Dog's origins are similar to those of any great hero, you know, except for him being a dog. Science Dog was once a normal Scottish terrier; the laboratory dog and unofficial mascot in a high tech lab run by Dr Collins. Dr Collins and his team, including scientists Walter and Daniel, were on the verge of a breakthrough in the science of time travel.

The lab had begun to run a test on their very own time machine. The experiment seemed to be going off without a hitch until Science accidentally interfered. Science and Walter were sucked into the machine as it created a temporal explosion. The explosion killed Dr Collins and paralyzed Daniel. When Science and Walter emerged from the breach, their molecules were evolved one million years.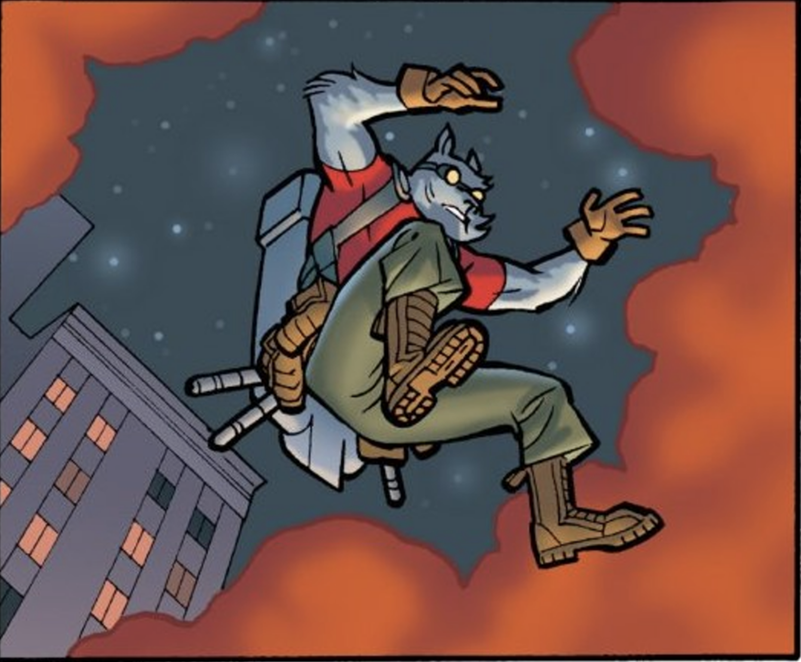 Science is now a human-dog hybrid and was imbued with great powers including insanely enhanced intelligence, super strength and super speed. He quickly teamed up with Daniel and Rachel, his new lab assistant, to start a crime fighting team. With Walter is now their greatest enemy, the team tasks themselves with stopping him as well as any other evil that tries to harm earth!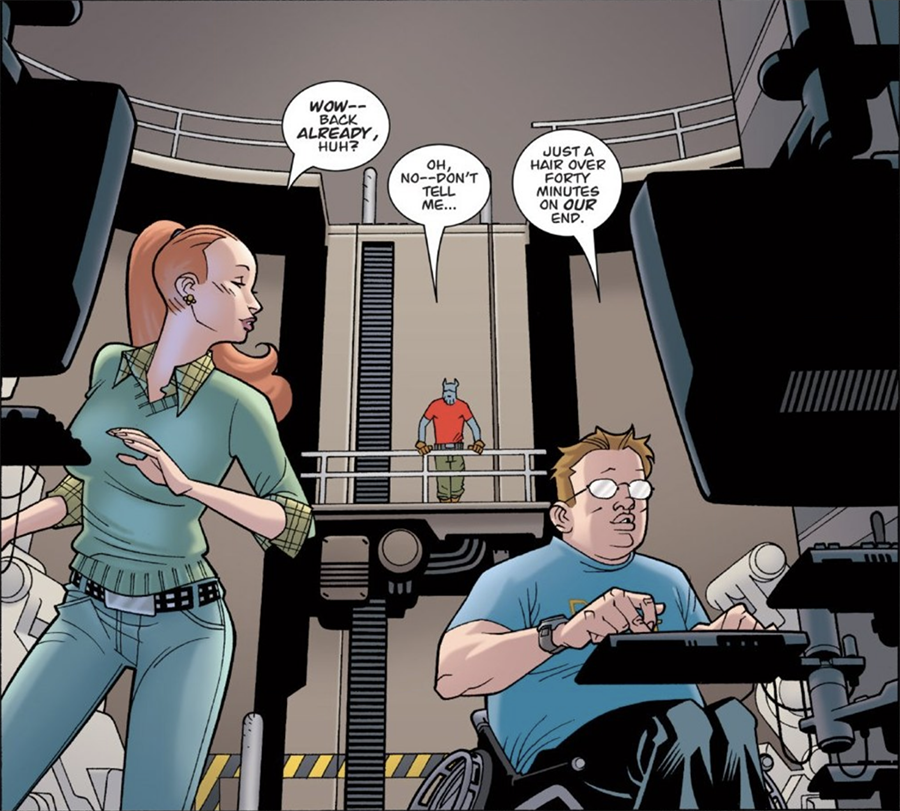 Science Dog is one of the most popular comic characters in Mark Grayson's world! He does show up in the flesh to ask for Mark's help at one point in the INVINCIBLE series, but he's not quite what he seems… Check out INVINCIBLE issue #25 to find out what we mean. Aside from this, Science Dog's exploits exist in his very own graphic novel, SCIENCE DOG by Robert Kirkman and Cory Walker.
That's really all we can tell you about Science Dog and his exploits without giving too much away. Now that we've piqued your interest, though, you can head over to the Skybound shop and grab the SCIENCE DOG hardcover (You can get 40% OFF if you use code SCIENCEDOG in the shop! And hey, guess what, it'll work on the pin too!). Happy reading!