Our May solicits have been revealed and with them, a new cover for OUTCAST! If you picked up the latest issue you know things are getting CRAZY so who knows how nuts we're getting by May! Check out the awesome cover from Paul Azaceta & Elizabeth Breitweiser and give us your predictions for what's gonna happen next in the comments!
---
OUTCAST BY KIRKMAN & AZACETA #28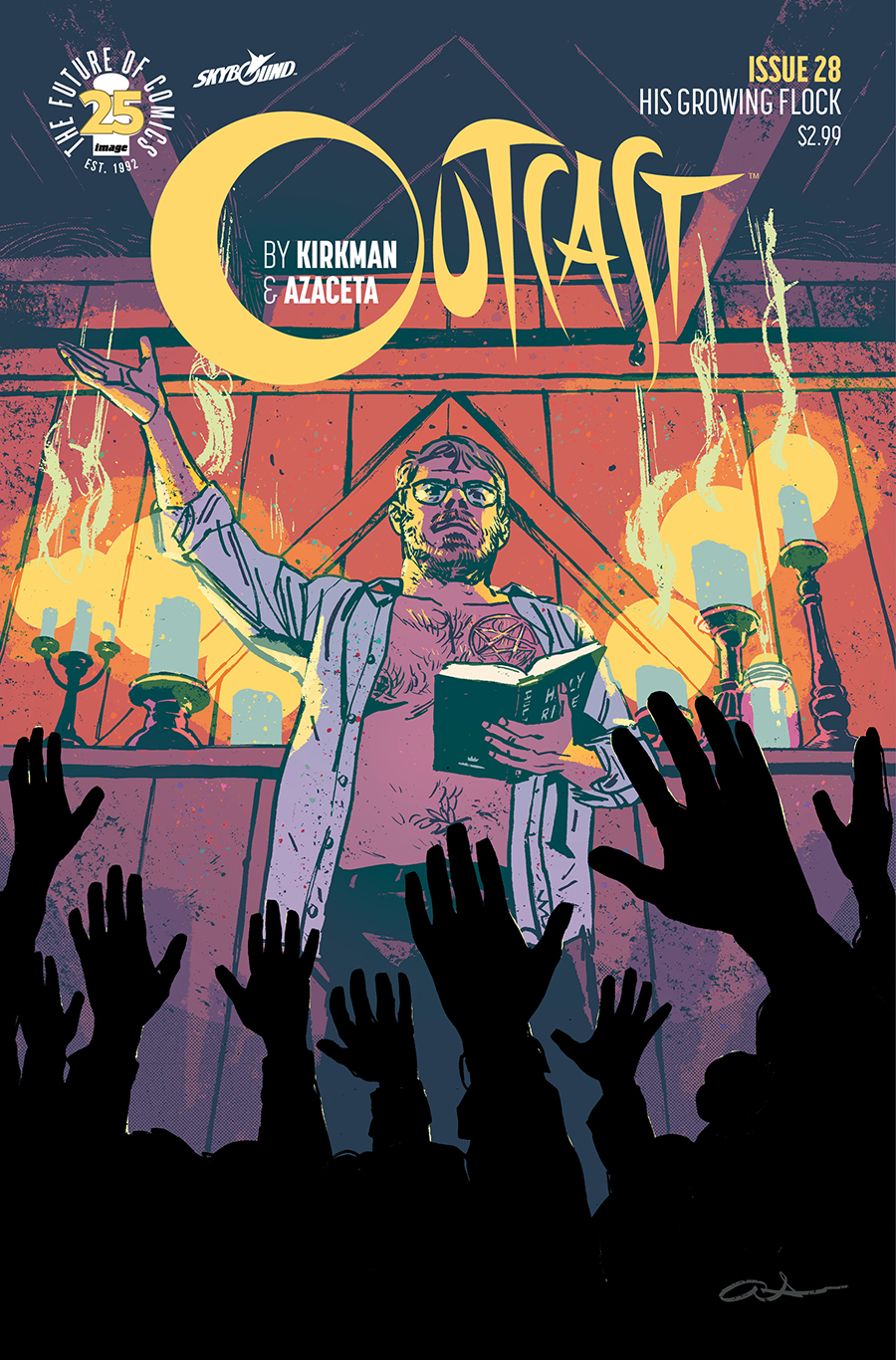 STORY: ROBERT KIRKMAN
ART / COVER: PAUL AZACETA & ELIZABETH BREITWEISER
MAY 24
32 PAGES | Full Color | Mature | $2.99
"His Growing Flock"
Reverend Anderson has become the center of attention as more and more people are starting to see his side of things. Will this help Kyle's cause–or hurt it? Kyle needs to figure it out fast because the fate of the world rests on his shoulders.