Hola, hola! December brings good tidings as THE WALKING DEAD DELUXE continues in all its updated color and lettering glory with Issue 28! Lots of great variants to pick up, as well as that rad Andrei Bressan and Adriano Lucas connecting cover that should be shaping up nicely for those of you keeping up. This Wednesday also marks the end of one of my favorite Skybound limited series, TROVER SAVES THE UNIVERSE, as Issue 5 arrives to answer all of our panel-breaking, gutter-traveling, sci-fi murder mystery questions!
---
THE WALKING DEAD DELUXE #28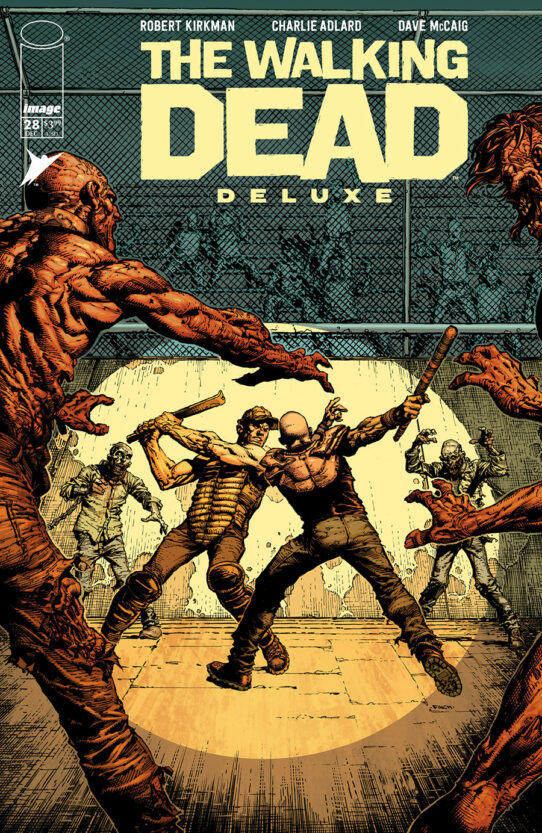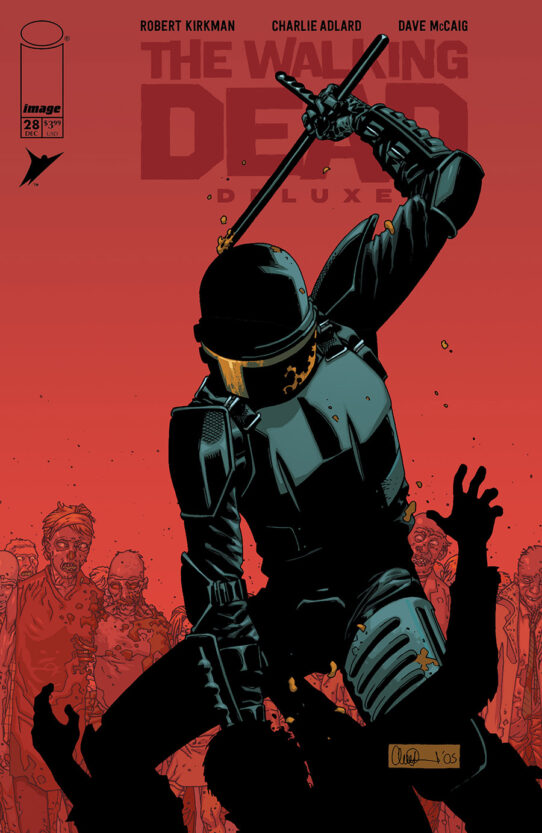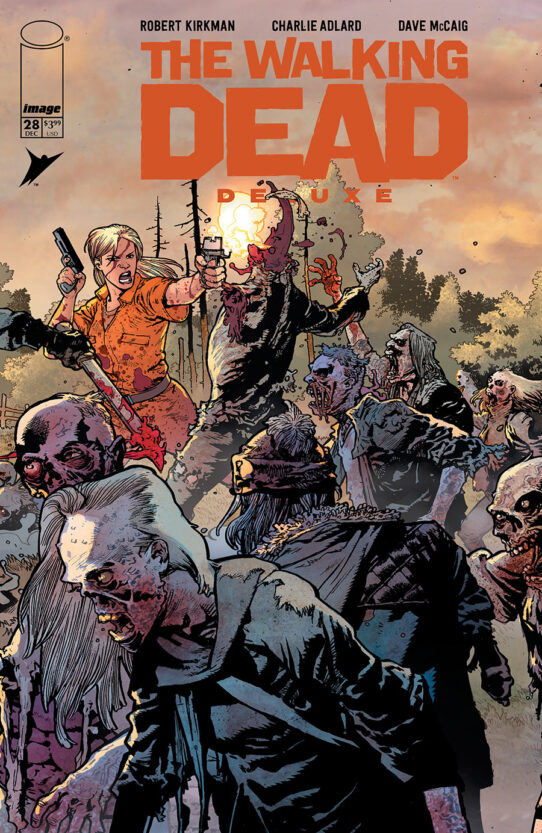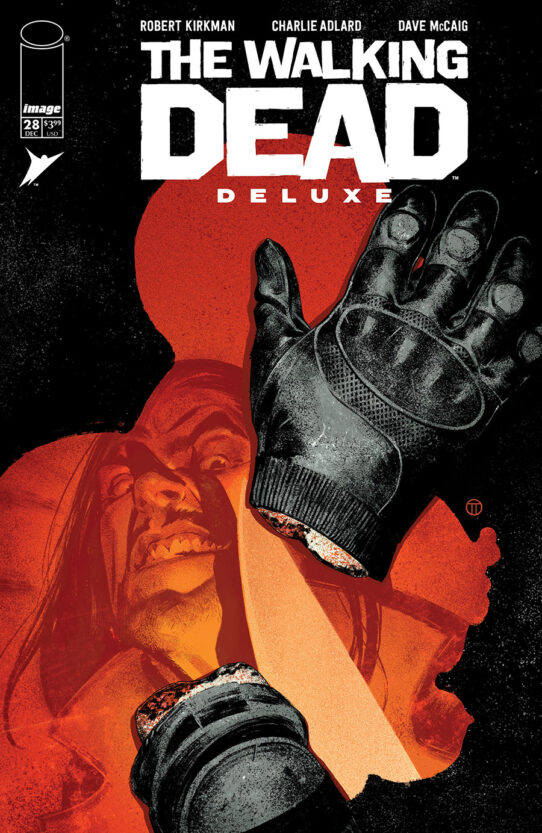 STORY: ROBERT KIRKMAN
ART: CHARLIE ADLARD & DAVE McCAIG
COVER A: DAVID FINCH & DAVE McCAIG
COVER B: CHARLIE ADLARD & DAVE McCAIG
COVER C: ANDREI BRESSAN & ADRIANO LUCAS
COVER D: JULIAN TOTINO TEDESCO
DECEMBER 1 | 36 PAGES | FULL COLOR | MATURE | $3.99
The Governor giveth, and the Governor taketh away…
This deluxe presentation in STUNNING FULL COLOR also features another installment of Cutting Room Floor and creator commentary.
---
TROVER SAVES THE UNIVERSE #5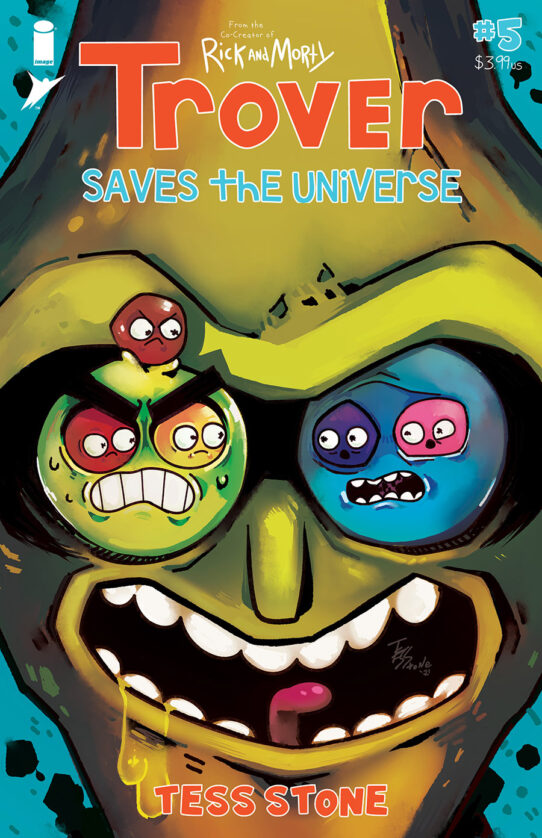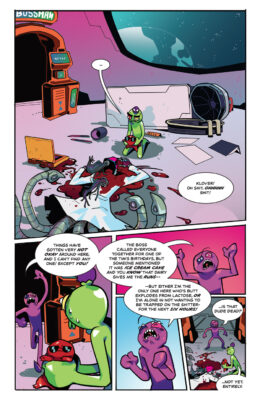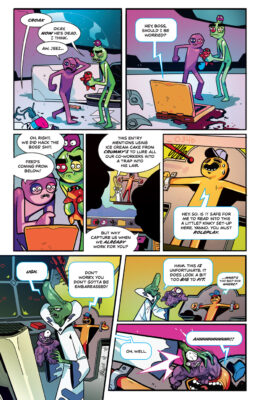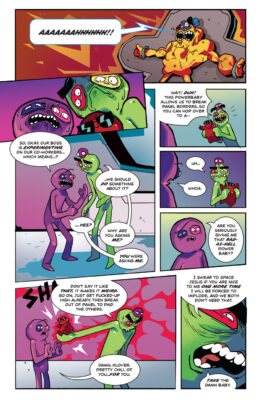 STORY/ART/COVER: TESS STONE
DECEMBER 8 | 32 PAGES | FULL COLOR | MATURE | $3.99
END OF MINISERIES
Based on the acclaimed video game by Rick & Morty co-creator, Justin Roiland!
As Trover's narration becomes more and more hazy…the story reaches its big conclusion! Some characters live…other characters die, and uh…all of the various subplots converge in, like, a super cool payoff!
Plus: Where do Power Babies come from? We answer the BIG questions RIGHT HERE, yessiree!
---