Hola, hola, y'all. Can we agree on one thing? STILLWATER #11 was nuts. I mean, it set a whole "new norm" for what's happening in this insane story. After the dust settings on the big moves made in Issue 10, last month's issue was almost jarring with how quickly Galen's changes in Stillwater happen.
Well, get ready for some WHIPLASH, because STILLWATER #12 moves twice as quickly, and if you thought last issue's ending was a doozy, wait until you read the two massive bombs dropped in today's issue, Andre 3000. Don't say I didn't warn you! Buckle up, as STILLWATER continues to show us why it's so deserving of a place on your pull list.
---
STILLWATER BY ZDARSKY & PEREZ #12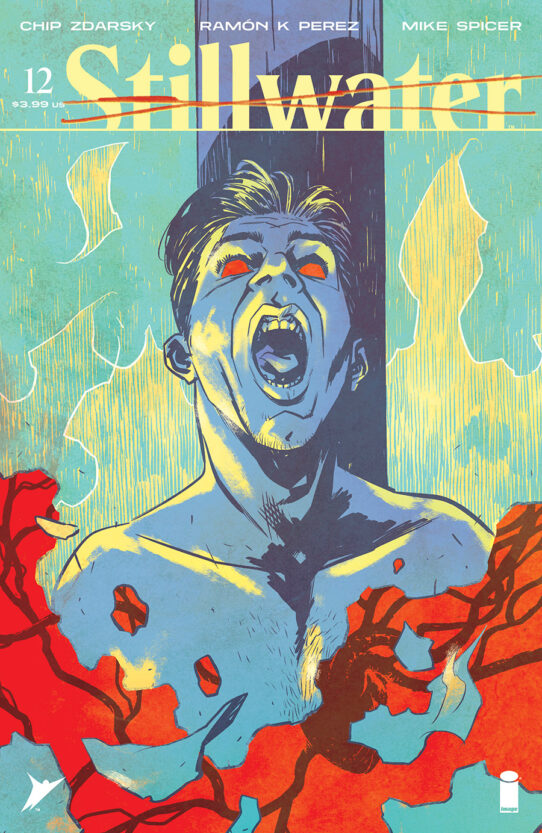 STORY: CHIP ZDARSKY
ART: RAMON K PEREZ & MIKE SPICER
COVER: RAMON K PEREZ
JANUARY 12 | 32 PAGES | FULL COLOR | MATURE | $3.99
Ted and the Marines. Galen and the children. Caught in the middle, is Daniel prepared to die? Can he?