Hola hola! WILD WEEK. It's like Editorial really wanted all my free time, because we're putting out not one, not two, but three of my absolute faves for NCBD.
REDNECK has been a wild ride so far. What started as local problems for the Bowmans is now a full-fledged war. How will our Texan bloodsuckers fare this week?
For those of you waiting on trades, this is your week! STILLWATER VOLUME 2 collects issues 7-12, a fantastic arc that makes the insane situation in the odd town of Stillwater even more mental. For those looking for a bit lighter fare, TROVER SAVES THE UNIVERSE is hands down, one of the funniest books to ever come across my desk. And the best part is, this trade collects the entire limited series! You can tell your friends on your weekly Zoom call that you finished an entire book! Whoa!
Good books, good seats, good gosh… let's… eats? Is that the saying? It's the saying now.
---
REDNECK #32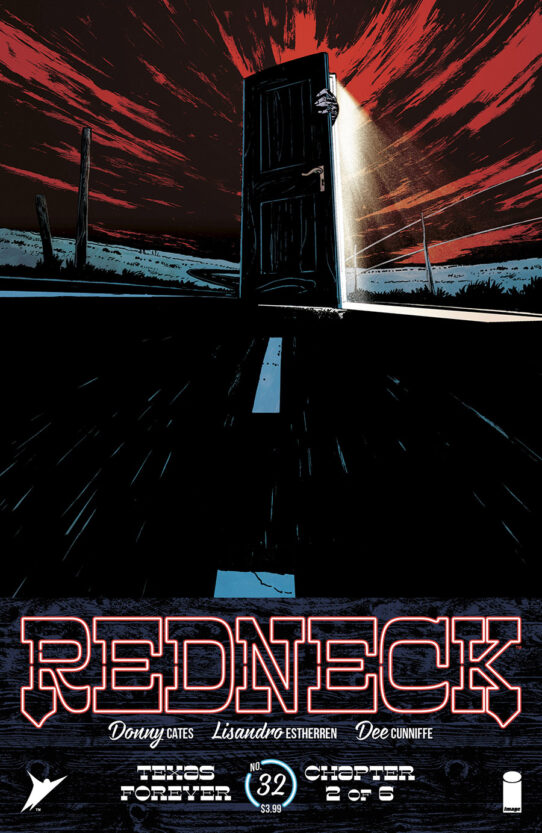 STORY: DONNY CATES
ART/COVER: LISANDRO ESTHERREN & DEE CUNNIFFE
FEBRUARY 9 | 32 PAGES | FULL COLOR | MATURE | $3.99
TEXAS FOREVER: PART TWO
The war has come home and now the fate of humanity, and, more importantly, Texas itself, lies in the hands of The Bowman clan. But how do you fight an army…when the dead don't die?
---
STILLWATER BY ZDARSKY & PEREZ TP VOL 2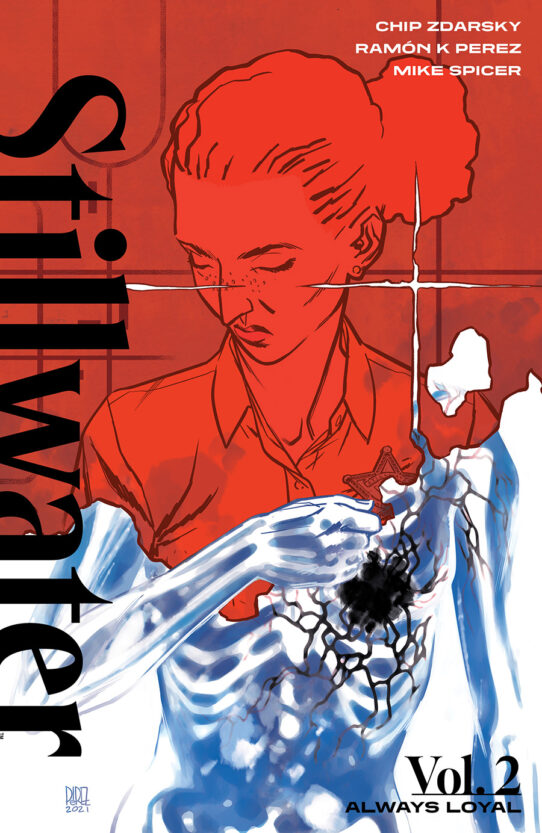 STORY: CHIP ZDARSKY
ART: RAMON K PEREZ & MIKE SPICER
COVER: RAMON K PEREZ
FEBRUARY 9 | FULL COLOR | MATURE | $16.99
Chaos erupts in Stillwater! With the judge out of commission, Ted and his militia storm the town and take control. But in this small town where no one can die, there are others willing to go even further… CHIP ZDARSKY (Daredevil) and RAMÓN K PÉREZ's (Tales of Sand, Jane) sensational horror series returns! COLLECTS STILLWATER BY ZDARSKY & PÉREZ #7-12
---
TROVER SAVES THE UNIVERSE TP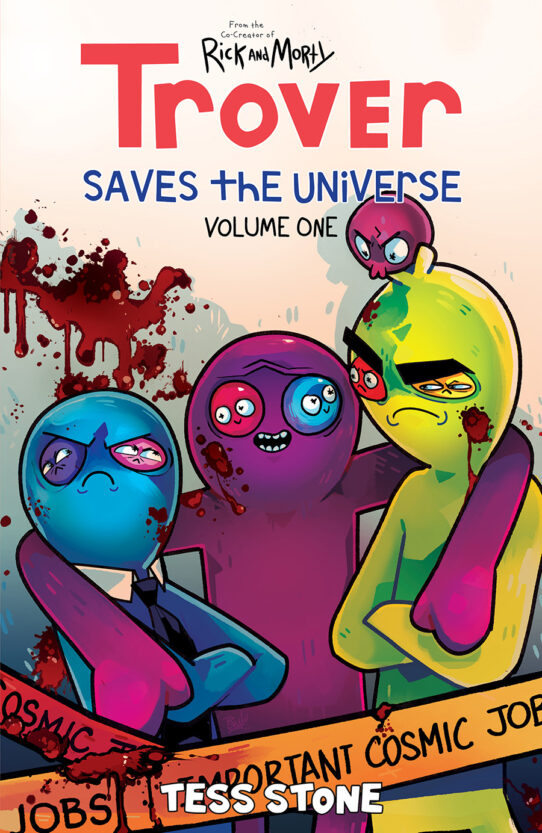 STORY/ART/COVER: TESS STONE
FEBRUARY 9 | FULL COLOR | MATURE | $14.99
For fans of Rick and Morty and Mega Man!? A new limited series filled with mystery, murder, and mayhem from fan-favorite creator TESS STONE, set in the world of Rick and Morty co-creator Justin Roiland's hit video game series TROVER SAVES THE UNIVERSE!? Welcome to the ICJ-Important Cosmic Jobs-where employees are ranked by their boss, and at the end of each month, the worst employee literally gets the axe. It's…not a great gig.?? But when the ICJ's top eyehole monster winds up dead, the company's most inept (and rival) employees, Klover and Bo, are falsely accused of his murder and hunted by the Space Cops!? Now they must clear their names and unravel a conspiracy that reaches the very top…that is, if they don't kill each other first!?? Collects TROVER SAVES THE UNIVERSE #1-5