My favorite new comic book days are the ones with series debuts! This week brings us REAVER #01, from Justin Jordan and Rebekah Isaacs! It's the best parts of your favorite genres tossed into an industrial blender and out comes this fantasy story of a group of death row inmates on a suicide mission through hostile territory. I'd recommend just about anyone check out the first issue because there's a LOT to like here. You'll know if it's for you or not pretty quickly (spoiler: it is).
We also have new issues of OBLIVION SONG and OUTER DARKNESS! OBLIVION continues to be amazing and it seems like everyone month more people are realizing how crazy and amazing OUTER DARKNESS is.
And the cherry on top this week is the collection of all MURDER FALCON issues in one amazing trade paperback from Daniel Warren Johnson! If you're a volume reader then your time is now. Here's the entire story, issues 1-8. I love it dearly and I hope you will as well.
Previews and info below!
---
REAVER #1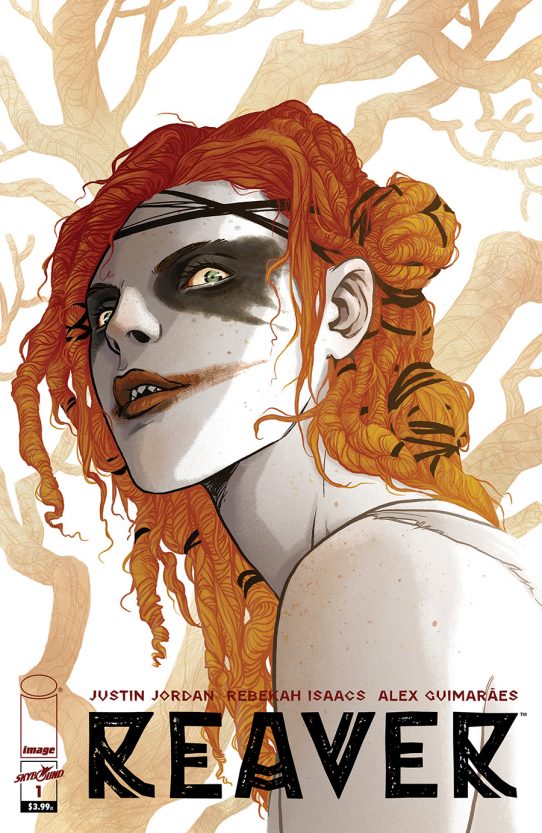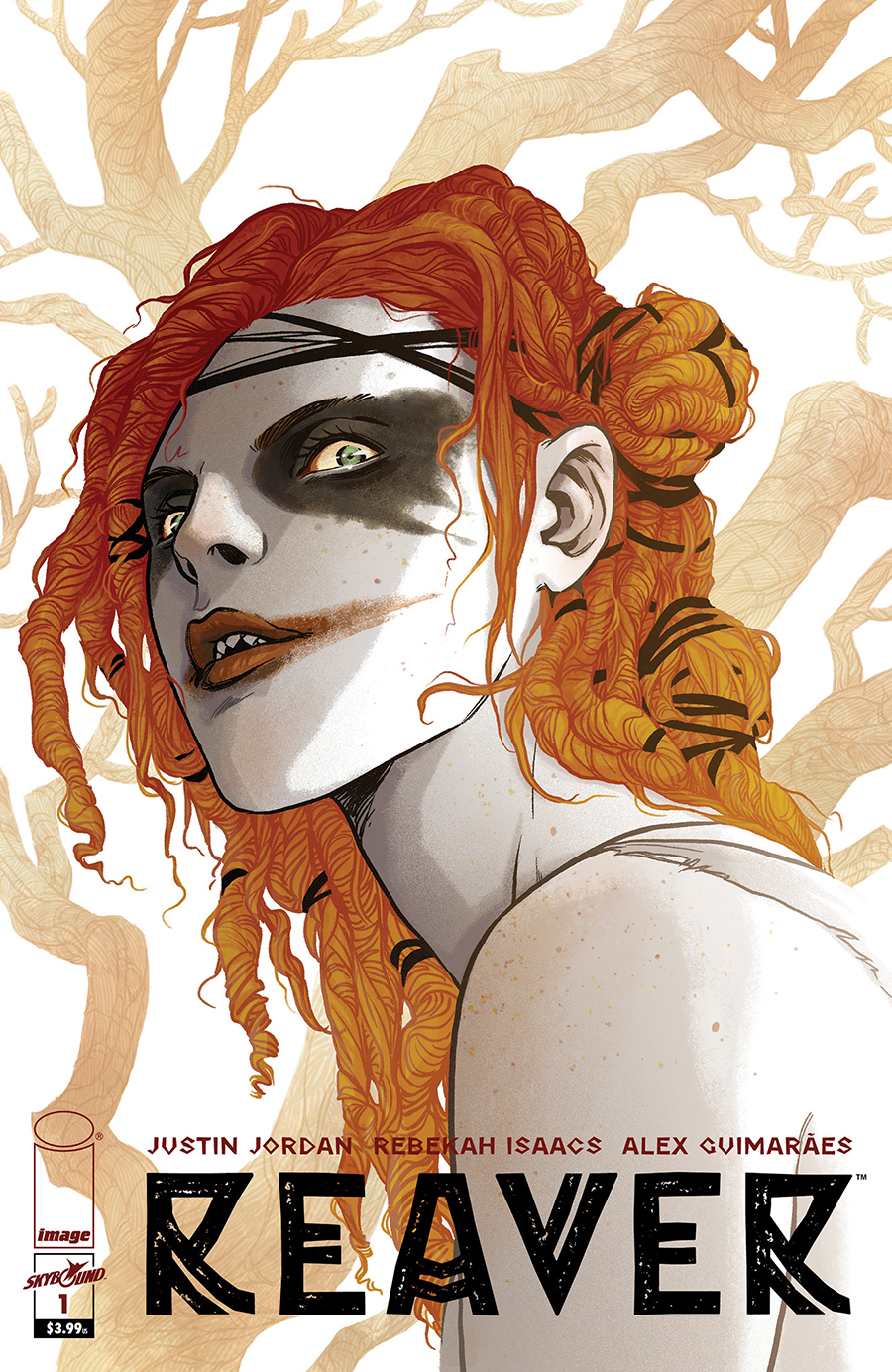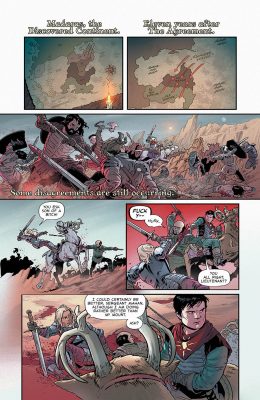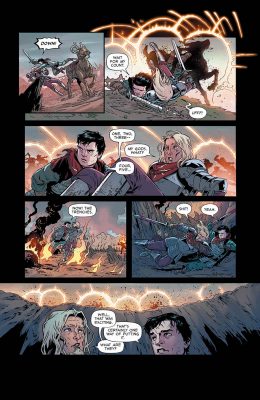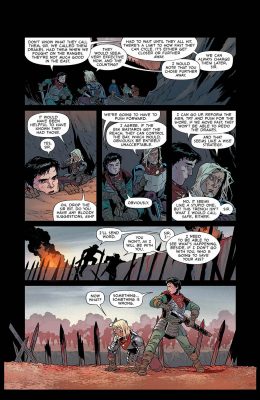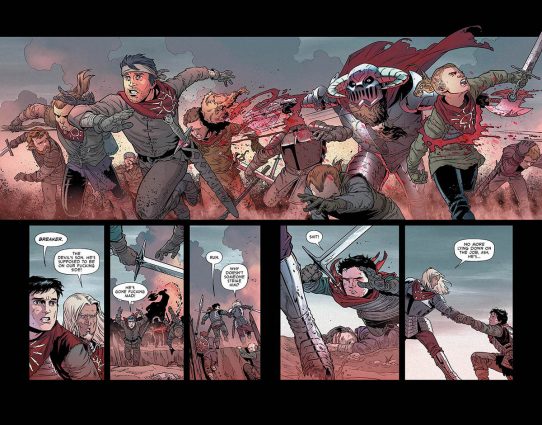 STORY: JUSTIN JORDAN
ART: REBEKAH ISAACS & ALEX GUIMARES
COVER: BECKY CLOONAN
JULY 10
40 PAGES | Full Color | Mature | $3.99
NEW SERIES
The continent of Madaras promised a new start for settlers… but 200 years after its discovery, the war rages on. Deep within this savage and untamed land, a darkness builds at The Anvil that must be stopped at all costs.
To do so, the Imperials assemble six of its most despicable prisoners–a turncoat, a skin eater, a sorcerer, his bodyguard, a serial killer, and the Devil's Son.
They are the only ones who can stop the end of the new world. They are Hell's Half-Dozen.
JUSTIN JORDAN (The Strange Talent of Luther Strode) and REBEKAH ISAACS (Buffy the Vampire Slayer) create a grim, dark fantasy comic for a post-Game of Thrones world. This is REAVER.
---
OBLIVION SONG BY KIRKMAN & DE FELICI #17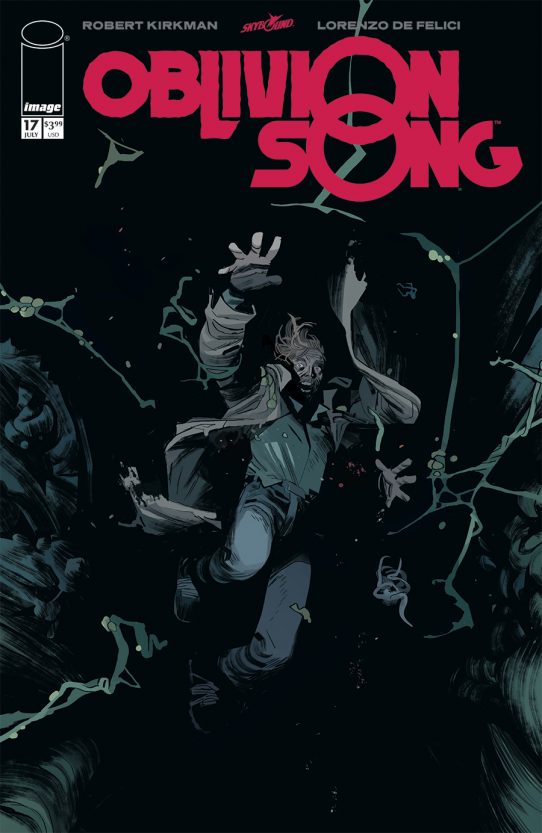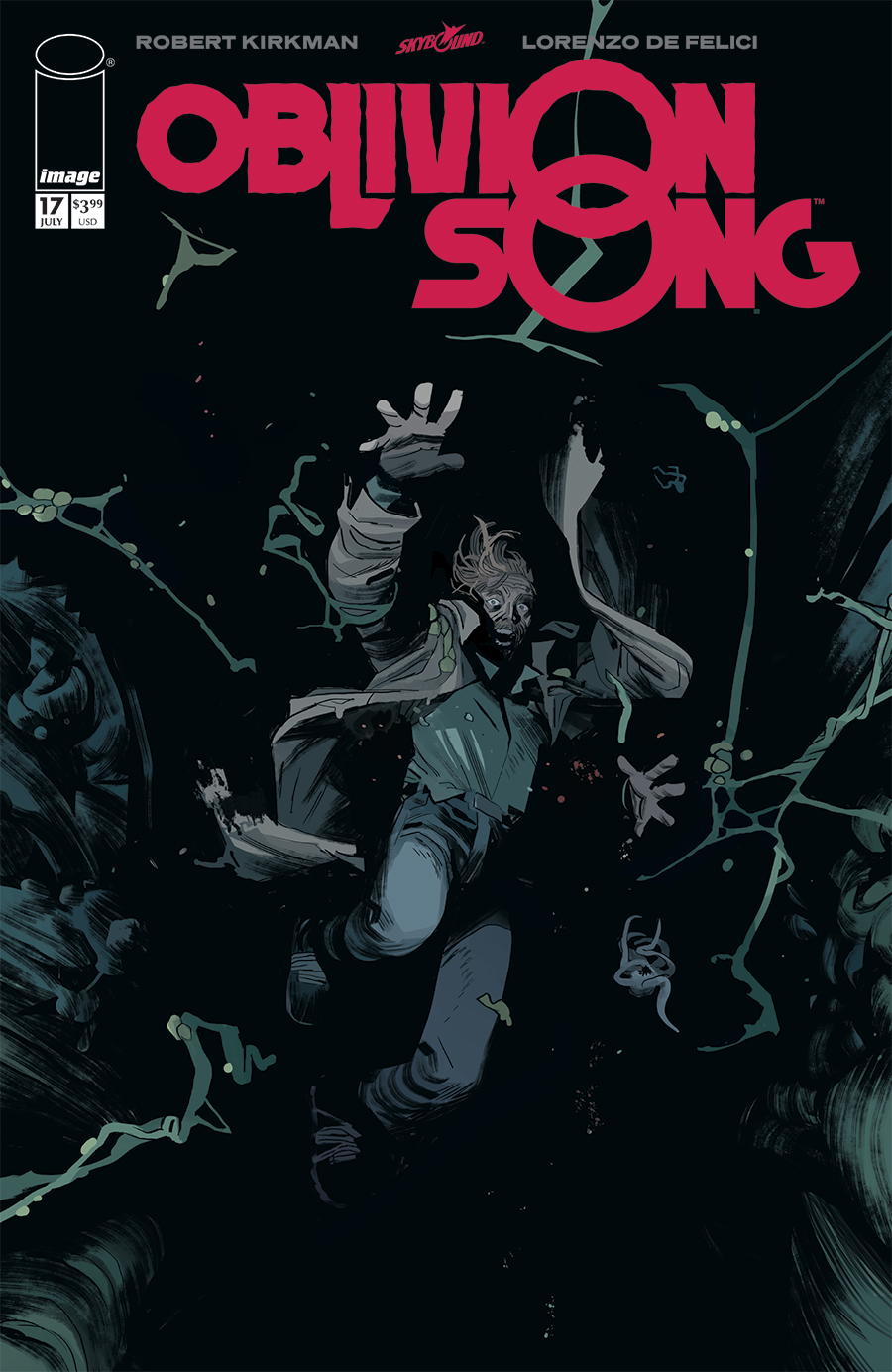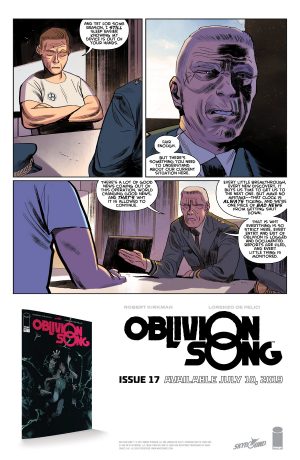 STORY: ROBERT KIRKMAN
ART: LORENZO DE FELICI & ANNALISA LEONI
COVER: LORENZO DE FELICI
JULY 10
28 PAGES | Full Color | Teen+ | $3.99
Into the depths of Oblivion! All is lost! Or is it?
---
OUTER DARKNESS #8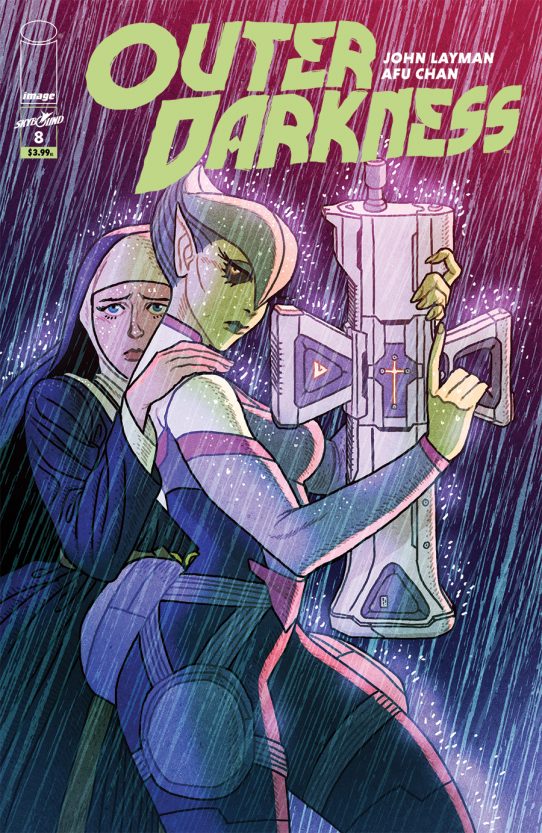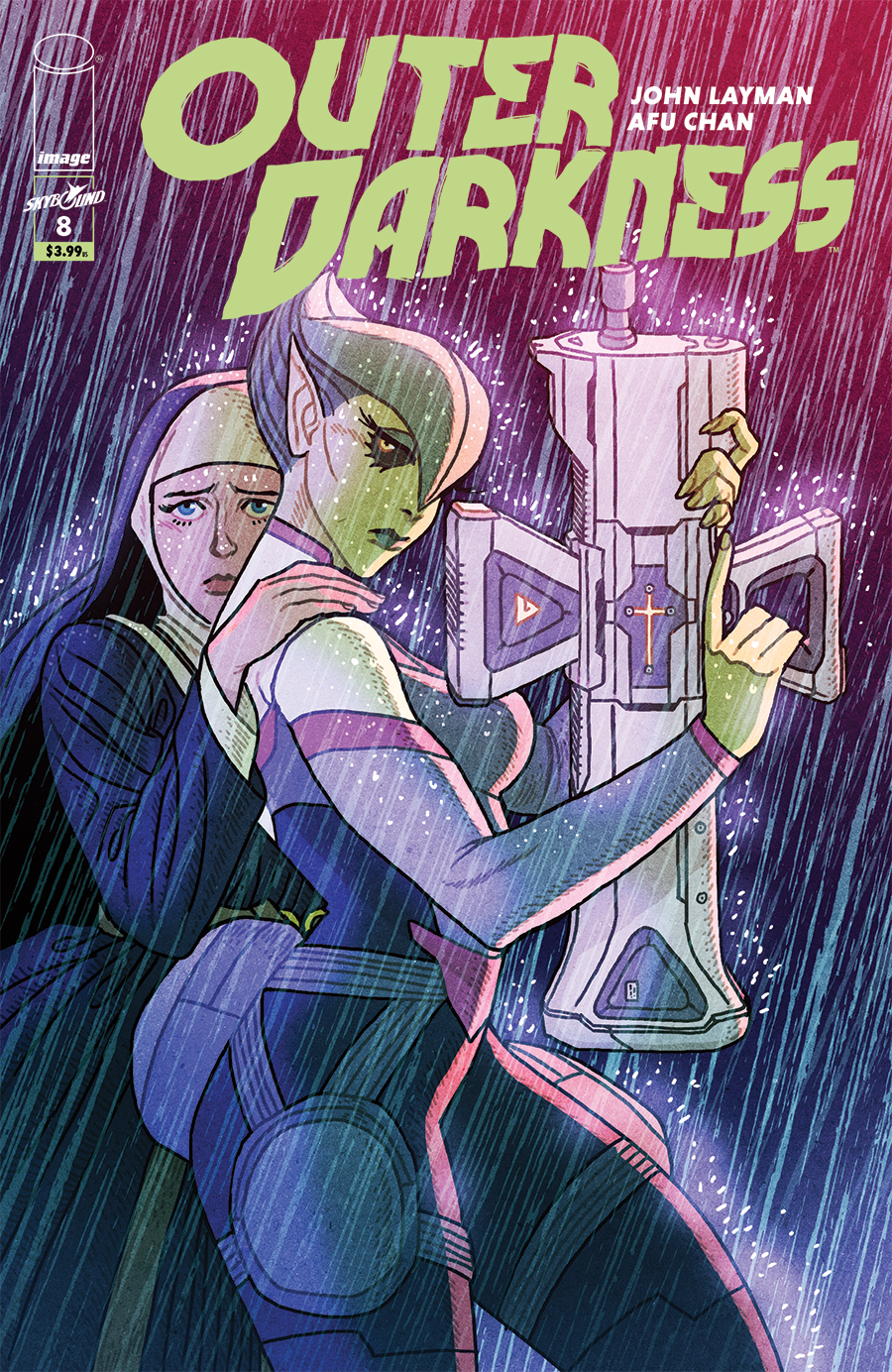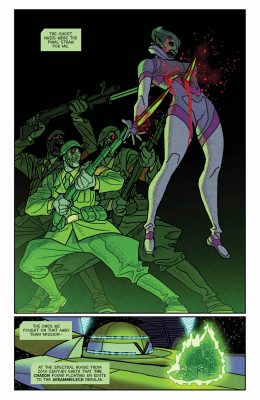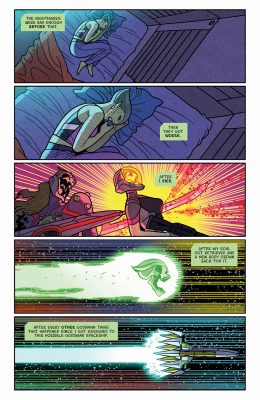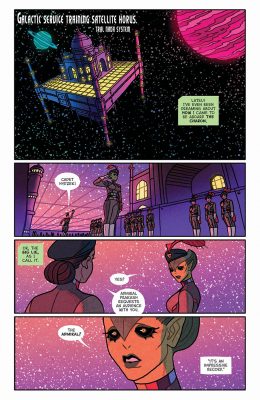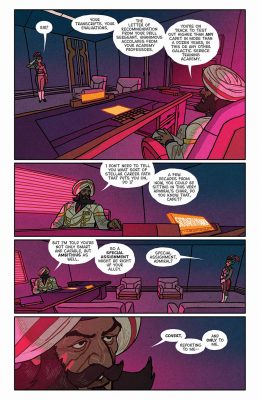 STORY: JOHN LAYMAN
ART/COVER: AFU CHAN
JULY 10
32 PAGES | Full Color | Mature | $3.99
Ensign Hydzek has a secret. Ensign Hydzek is a spy.
---
MURDER FALCON TRADE PAPERBACK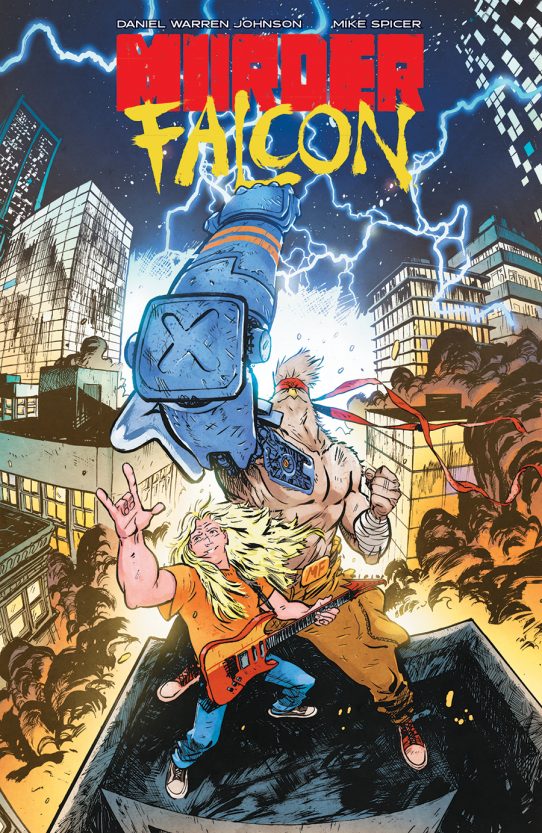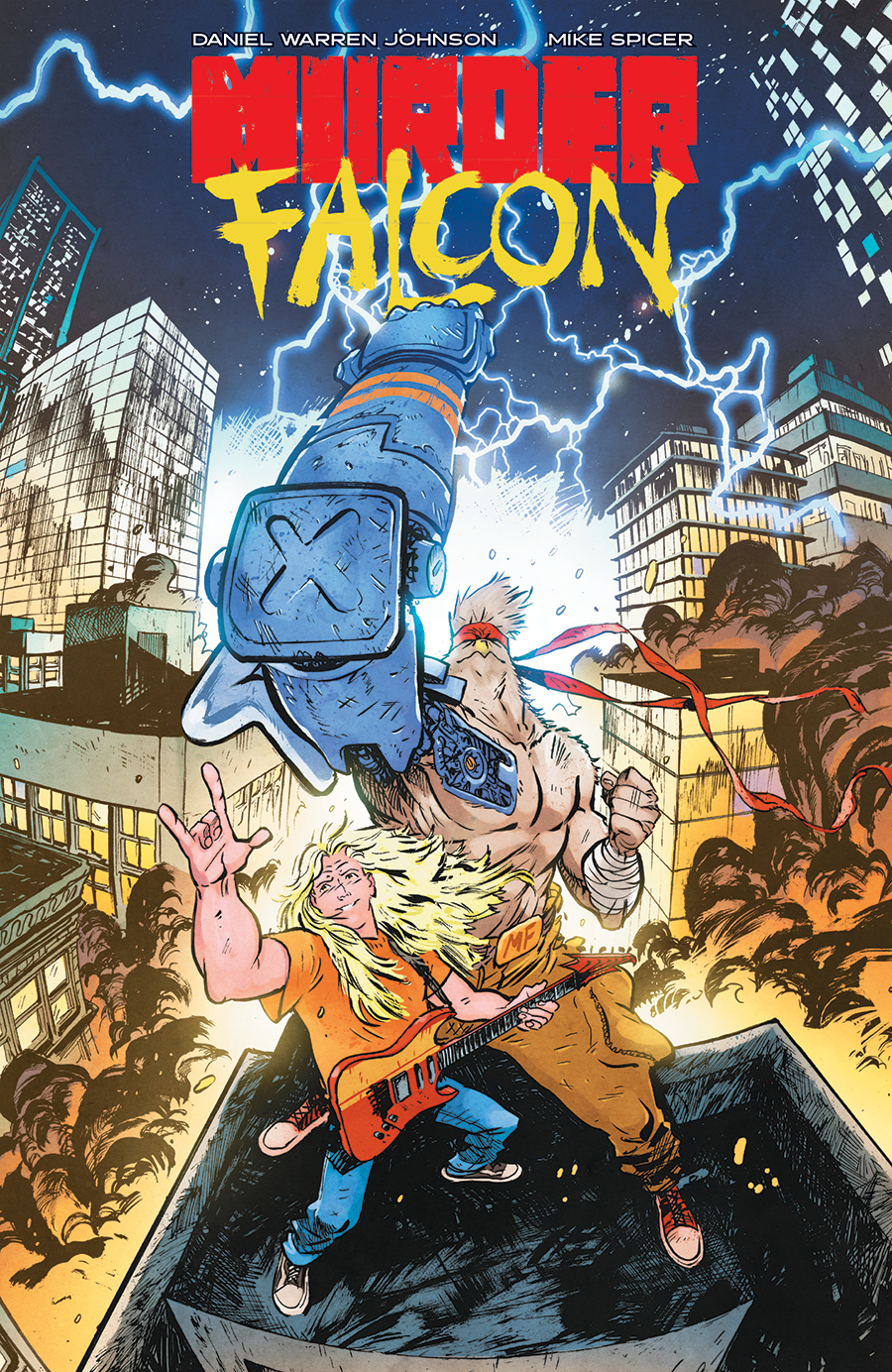 STORY: Daniel Warren Johnson
ARTIST: Daniel Warren Johnson, Mike Spicer
COVER A: Mike Spicer, Daniel Warren Johnson
JULY 10
208 pages | Full Color | Teen | $19.99
The world is under attack by hideous monsters, and Jake's life is falling apart—until he meets Murder Falcon. He was sent from The Heavy to destroy all evil, but he can't do it without Jake shredding up a storm. Now, with every chord Jake plays on his guitar, the power of metal fuels Murder Falcon into all-out kung fu fury on those that seek to conquer Earth! From DANIEL WARREN JOHNSON—creator of the Eisner-nominated EXTREMITY—comes MURDER FALCON! GET READY TO SHRED! Collects MURDER FALCON #1-8