I don't like to play favorites but… two of my favorites are out this week. OBLIVION SONG #33 is an absolute blast and will leave you on the edge of your seat. And SUMMONERS WAR: LEGACY #5 continues to delight me. I've read the opening to the fourth issue a half dozen times at least and it chokes me up each time. I'm such a sap. It's so well-written and so good-looking. Give it a shot if you haven't.
Keep reading for previews and info and mask up and get to your local comic shop!
---
OBLIVION SONG BY KIRKMAN & DE FELICI #33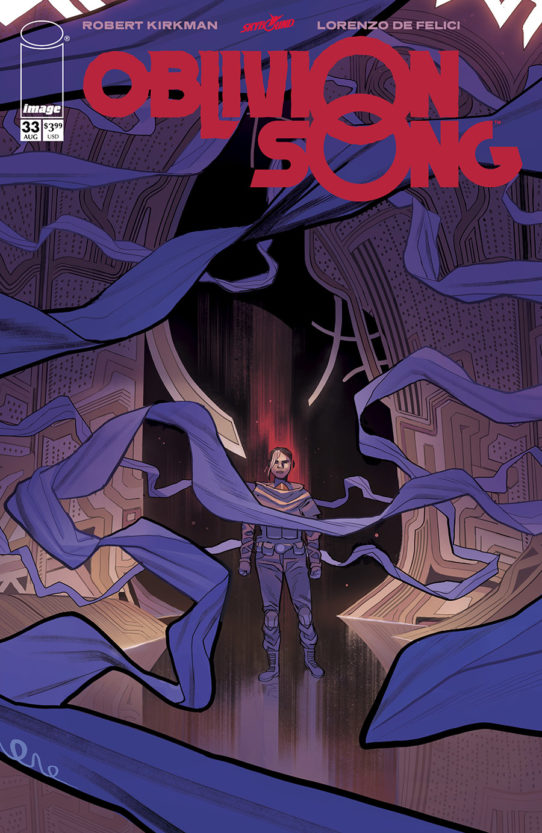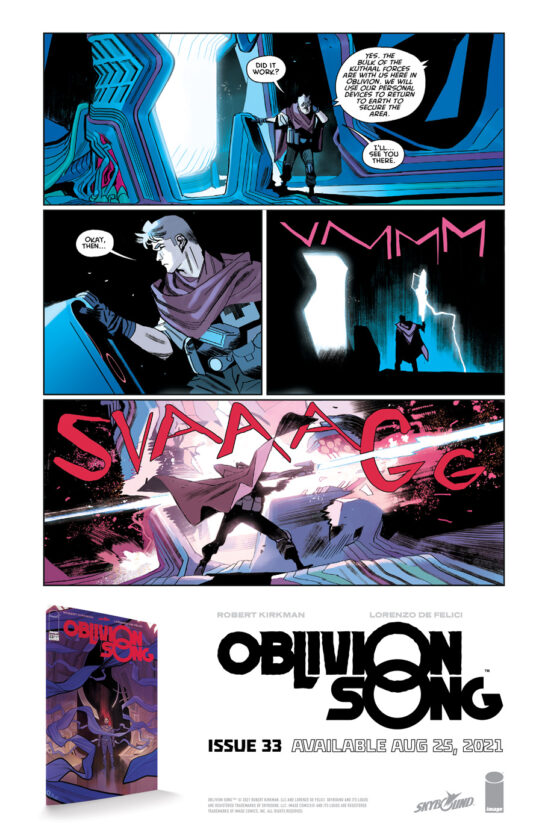 STORY: ROBERT KIRKMAN
ART: LORENZO DE FELICI & ANNALISA LEONI
COVER: LORENZO DE FELICI
AUGUST 11 | 28 PAGES | FULL COLOR | TEEN+ | $3.99
The battle between Earth and the Kuthaal rages on across the globe! Meanwhile on Oblivion, Heather has an audience with Lord Halaak…
---
SUMMONERS WAR: LEGACY #5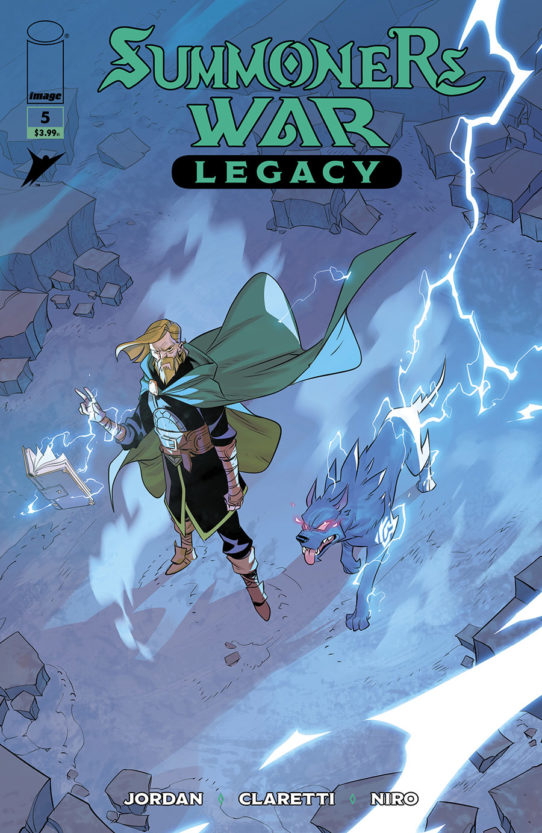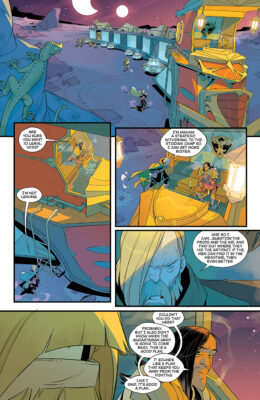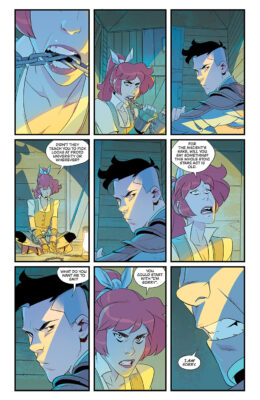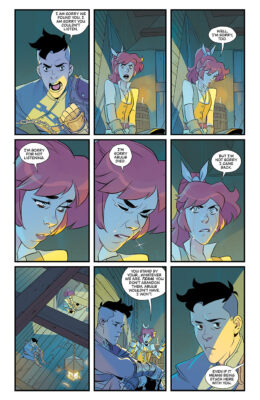 STORY: JUSTIN JORDAN
ART/COVER: LUCA CLARETTI & GIOVANNA NIRO
AUGUST 25 | 32 PAGES | FULL COLOR | TEEN | $3.99
Imprisoned on a train headed for enemy territory, Tomas and Rai are at the mercy of Voss Ayers… a mercenary summoner who steals for fun and kills for profit. Please don't call him a villain, though.