After two single-release weeks, we have a HUGE week for you now! REAVER #11 closes out an absolutely amazing arc, STEALTH #5 heads toward a big conclusion, OBLIVION SONG #27 will have you on the edge of your seat (that last page… fantastic), and the OUTER DARKNESS/CHEW crossover is packaged up for hilarious, horrific reading.
Keep going for previews, stay safe out there, and we'll see you at the comic shop!
---
OBLIVION SONG BY KIRKMAN & DE FELICI #27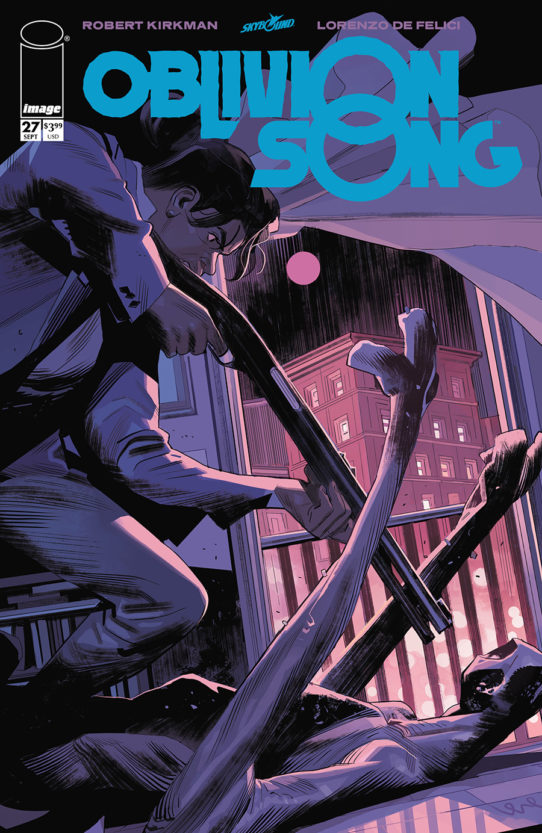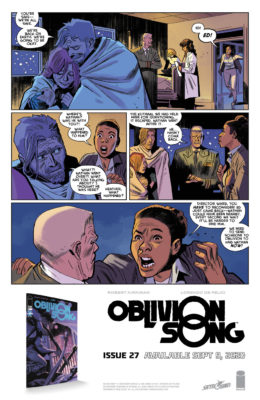 STORY: ROBERT KIRKMAN
ART: LORENZO DE FELICI & ANNALISA LEONI
COVER: LORENZO DE FELICI
SEPTEMBER 9 | 28 PAGES | FULL COLOR | TEEN+ | $3.99
Heather Warren is enjoying a nice night at home, eating dinner, watching television–KILLING KUTHAAL? And seriously… WHERE is Nathan Cole these days?!
---
REAVER #11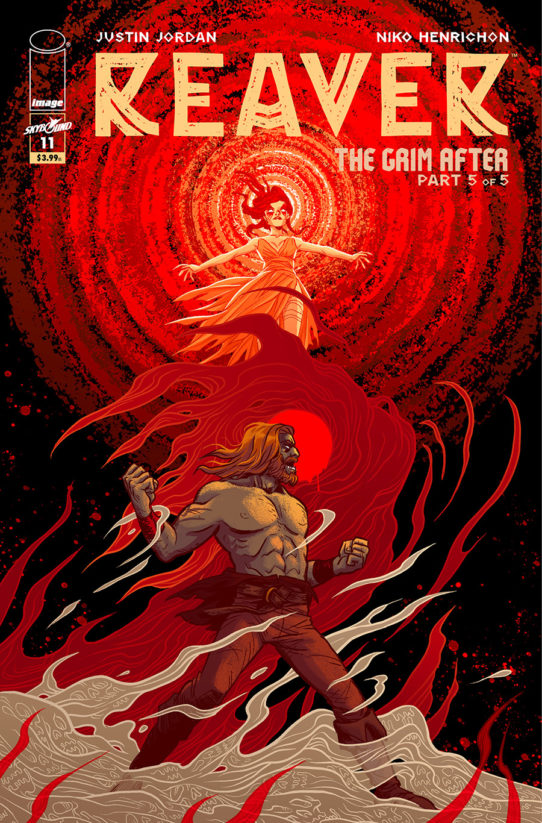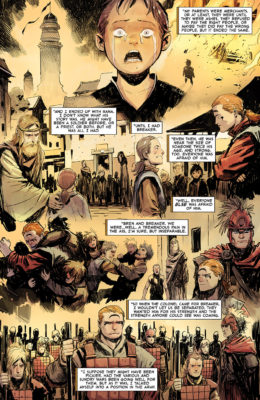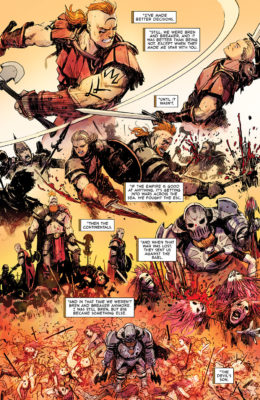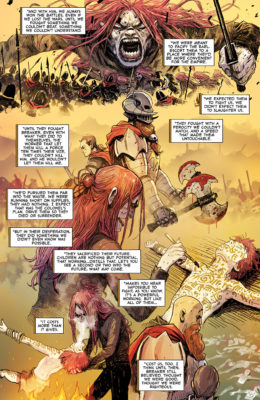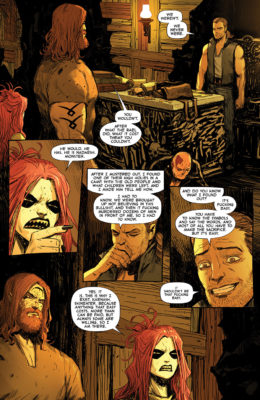 STORY: JUSTIN JORDAN
ART: NIKO HENRICHON
COVER: BECKY CLOONAN
SEPTEMBER 9 | 32 PAGES | FULL COLOR | MATURE | $3.99
END OF ARC
The truth has been revealed. But there may be one enemy Essen Breaker can't kill… his own past.
---
STEALTH #5 (of 6)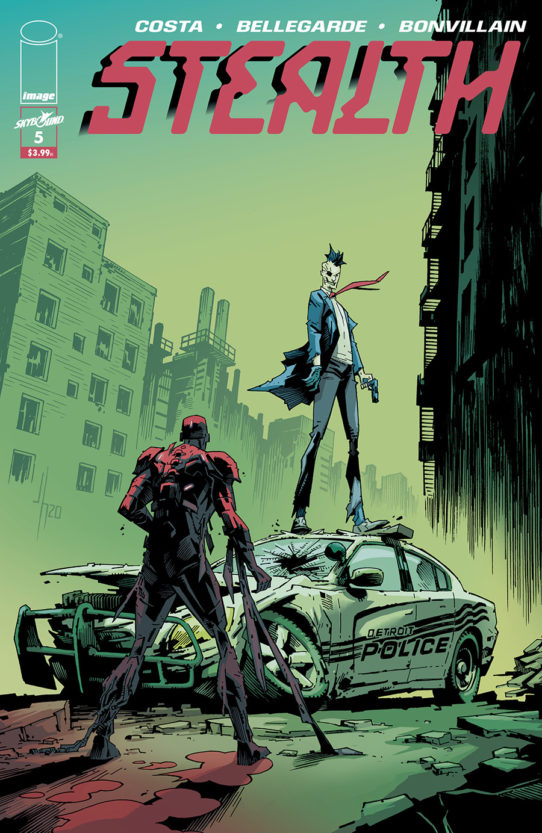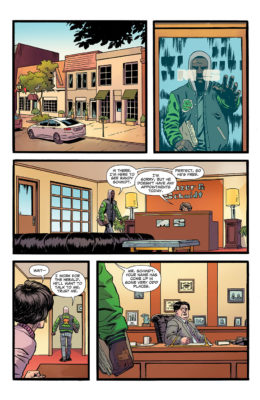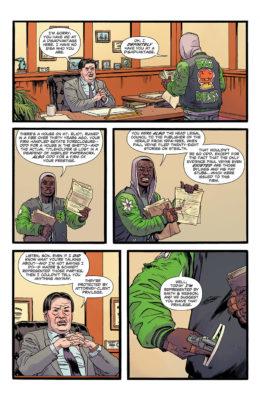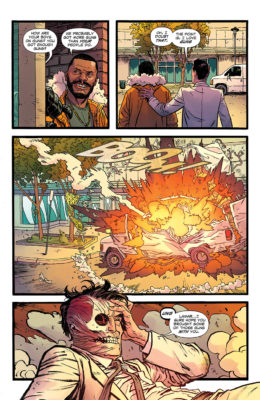 STORY: MIKE COSTA
ART: NATE BELLEGARDE & TAMRA BONVILLAIN
COVER: JASON HOWARD
SEPTEMBER 9 | 32 PAGES | FULL COLOR | TEEN+ | $3.99
Can Detroit survive all-out war between the lunatic Dead Hand and an out-of-control Stealth? Meanwhile, the Men in the Light are tired of Stealth's son, Tony, asking the wrong questions…
---
OUTER DARKNESS/CHEW TPB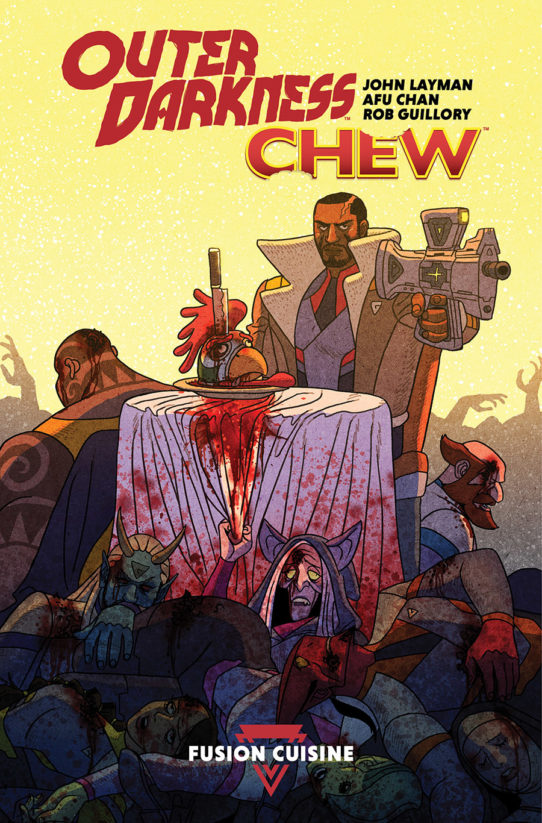 STORY: JOHN LAYMAN
ART: AFU CHAN & ROB GUILLORY
COVER: AFU CHAN
SEPTEMBER 9 | 72 PAGES | FULL COLOR | MATURE | $12.99
The creators of CHEW reteam for the first time in most unexpected crossover ever!
Just how does Tony Chu wind up aboard the starship Charon thousands of years in the future? How does Captain Joshua Rigg deal with this cibopathic stowaway? You'll have to read this to find out!
Collects OUTER DARKNESS/CHEW #1-3
HORROR