Dang, huge week of Skybound books! First, we have the debut issue of HARDCORE: RELOADED, which takes the premise from the original HARDCORE and somehow ramps it up even more. Then we have the next issue of HEART ATTACK, where more of this really great story and world is revealed. We have the final issue of OUTPOST ZERO, a comic that really built up emotionally over time while dealing with a really fun mystery backbone. Great ending from Sean, Alexandre, and crew. And finally, we have the trade paperback of OUTER DARKNESS Volume 2. If you have a Trek fan you're shopping for, or a supernatural/demon/ghost/possession fan—or even better a combo of the two—Volumes 1 and 2 of this book are a sure-fire Christmas gift.
Scroll down for previews! See you at the comic shop!
---
HARDCORE: RELOADED #1 (of 5)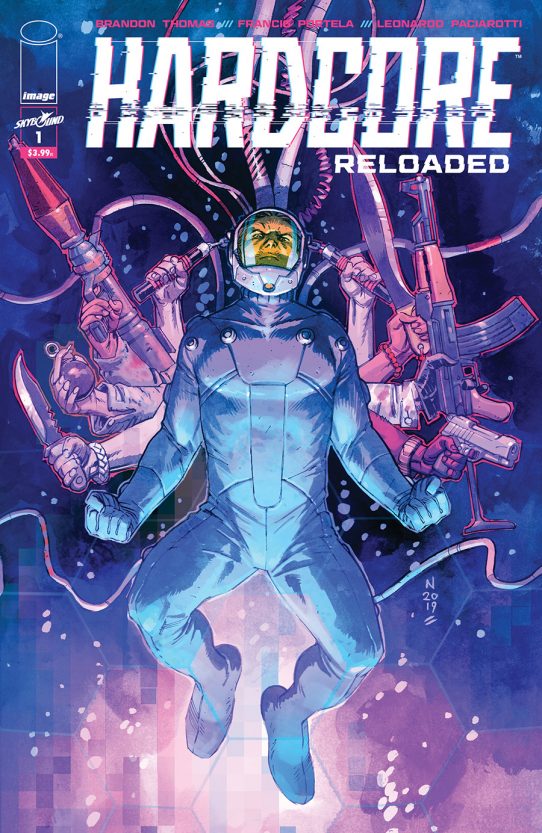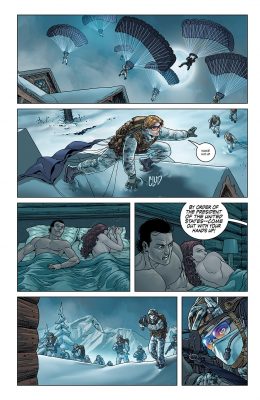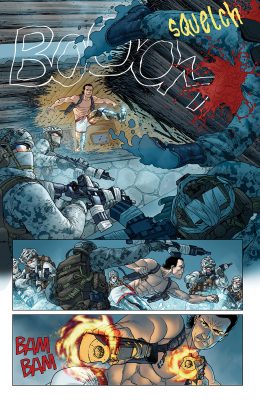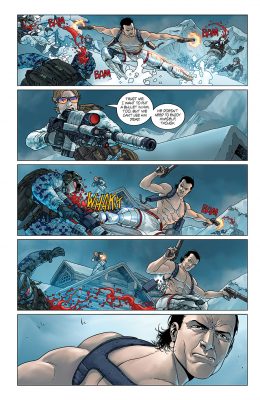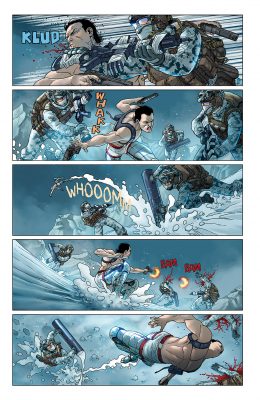 STORY: BRANDON THOMAS
ART: FRANCIS PORTELA & LEONARDO PACIAROTTI
COVER: NIC KLEIN
DECEMBER 18 | 32 PAGES | FULL COLOR | TEEN+ | $3.99
NEW SERIES
HARDCORE returns with more bullets that John Wick! Agent Drake once used the Hardcore tech to take control of human drones to protect our nation… but now, that tech is out in the wild. And the only one who can help him put the genie back in the bottle is his greatest enemy.
Skybound's action-thriller reloads with Brandon Thomas (EXCELLENCE), Francis Portela (Faith), and covers by Nic Klein (Deadpool).
---
HEART ATTACK #2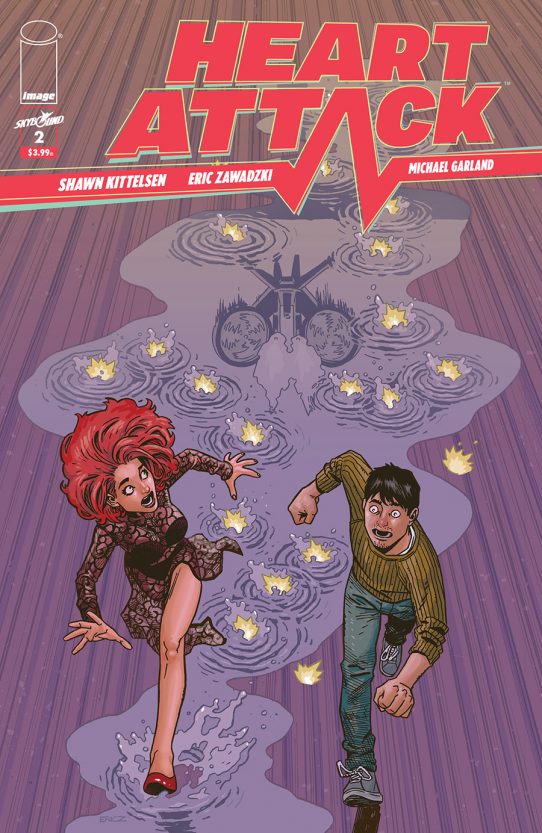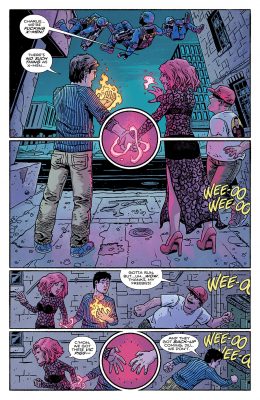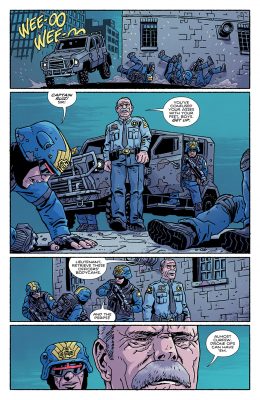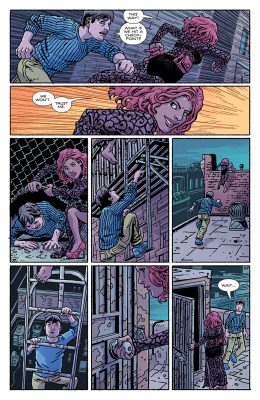 STORY: SHAWN KITTELSEN
ART/COVER: ERIC ZAWADSKI & MICHAEL GARLAND
DECEMBER 25 | 32 PAGES | FULL COLOR | MATURE | $3.99
Ever since Variants were "birthed", the country has feared the emergence of Powers of Mass Destruction. Now… their fears become reality as Jill and Charlie manifest abilities beyond their wildest dreams—and the Variant Crimes Unit is their first target.
---
OUTPOST ZERO #14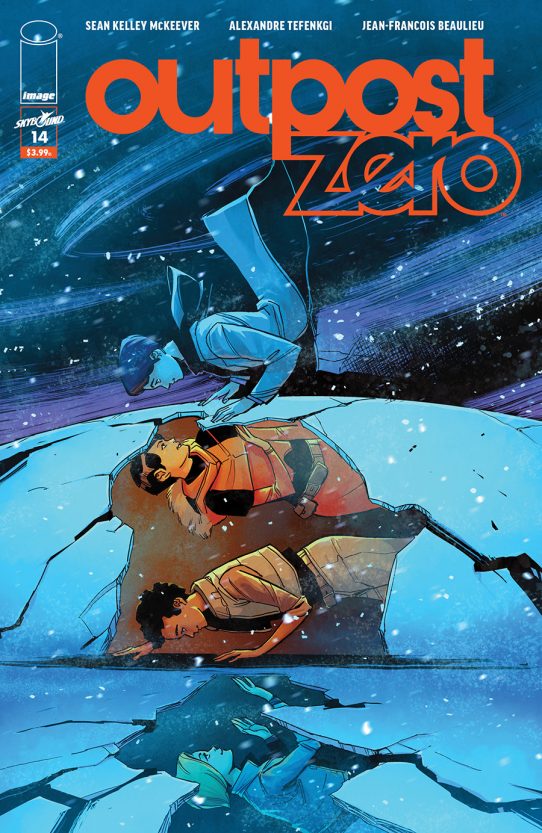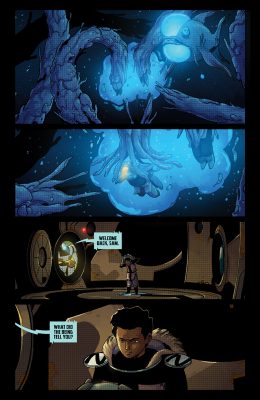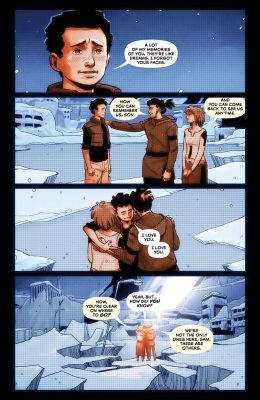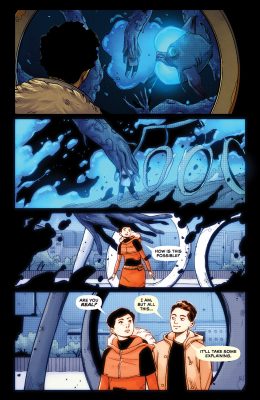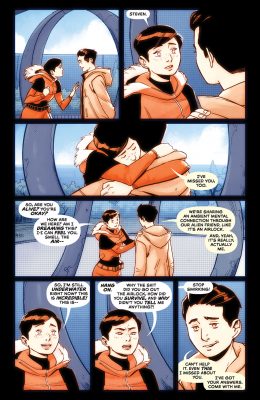 STORY: SEAN KELLEY MCKEEVER
ART/COVER: ALEXANDRE TEFENKGI & JEAN-FRANCOIS BEAULIEU
OCTOBER 16 | 32 PAGES | FULL COLOR | TEEN+ | $3.99
SERIES FINALE
Every question, every setback, every leap of faith has led to this. It's a long way down to the bottom of the Stem – see you there!
---
OUTER DARKNESS VOL. 2: CASTROPHANY OF HATE TRADE PAPERBACK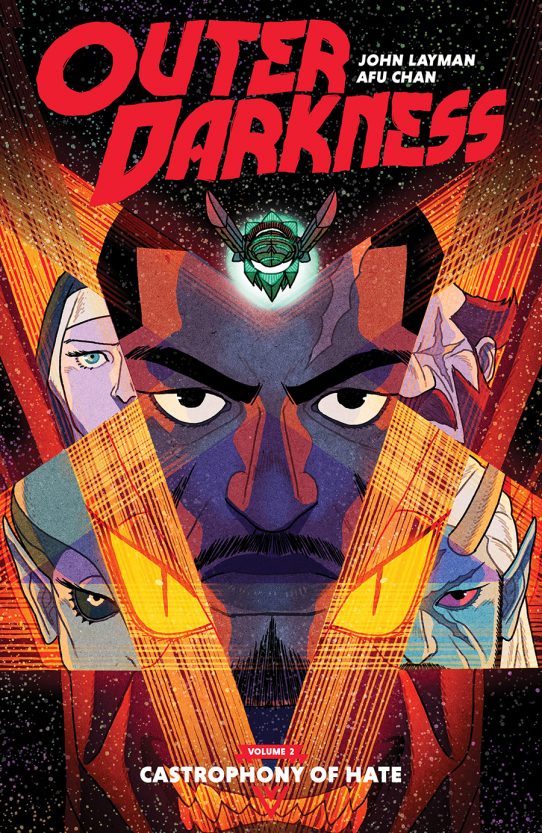 STORY: JOHN LAYMAN
ART/COVER: AFU CHAN
DECEMBER 18 | 136 PAGES | FULL COLOR | MATURE | $16.99
Co-Creator of Chew JOHN LAYMAN and artist AFU CHAN continue their terrifying exploration of space in this new volume!
Captain Rigg's past is revealed, and the Charon finds a haunted house in deep space. If only the crew could figure out how there's still someone living inside…
Collects OUTER DARKNESS #7-12.
HORROR, SCI-FI