It's almost New Comic Book Day! And what a flippin' day it's gonna be for Skybound. THE SIX SIDEKICKS OF TRIGGER KEATON #1 arrives from the lovable duo of Kyle Starks and Chris Schweizer. This book is as fun as it looks! With variant cover from ASSASSIN NATION artist Erica Henderson and glorious Pride variant from Ed Luce! BIRTHRIGHT #50 is finally here, bringing this series to a close. Always bittersweet to say goodbye to a much-loved comic, but all stories have an ending and this is a beautiful one. Huge thank you to Josh, Andrei, Adriano, and Pat for bringing us along for the ride! And last but not least, OBLIVION SONG #31 kicks off the final arc of this amazing series! It's a Kirkman book so I honestly have NO idea what to expect from this arc but I can't wait. Issue #31 is an awesome start. And we have an awesome Pride variant from artist Em Allen to boot! As with all of our Pride variants this month, proceeds will be going to the Transgender Law Center!
Keep scrolling for the previews and variants, get to the comic shop, and stay safe out there!
---
THE SIX SIDEKICKS OF TRIGGER KEATON #1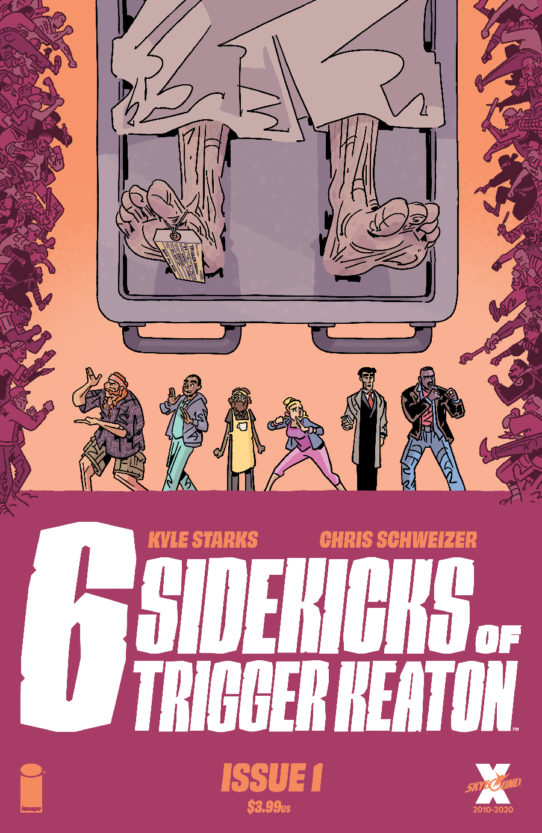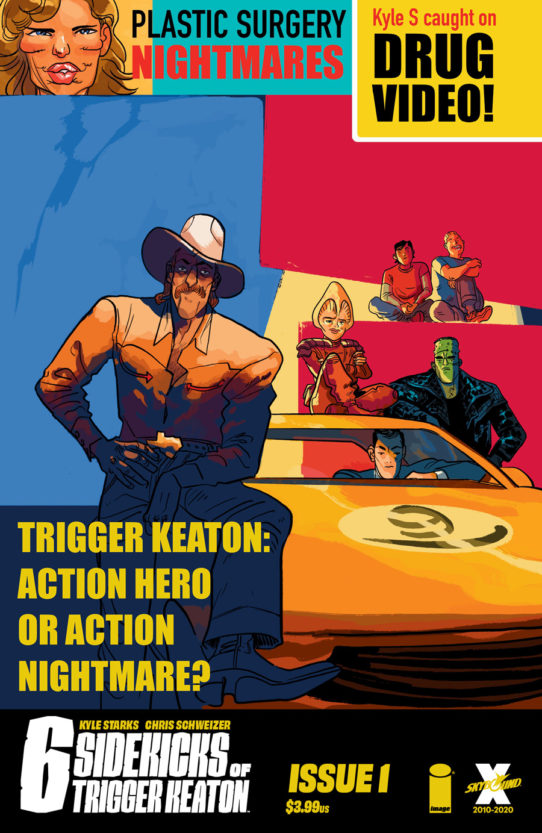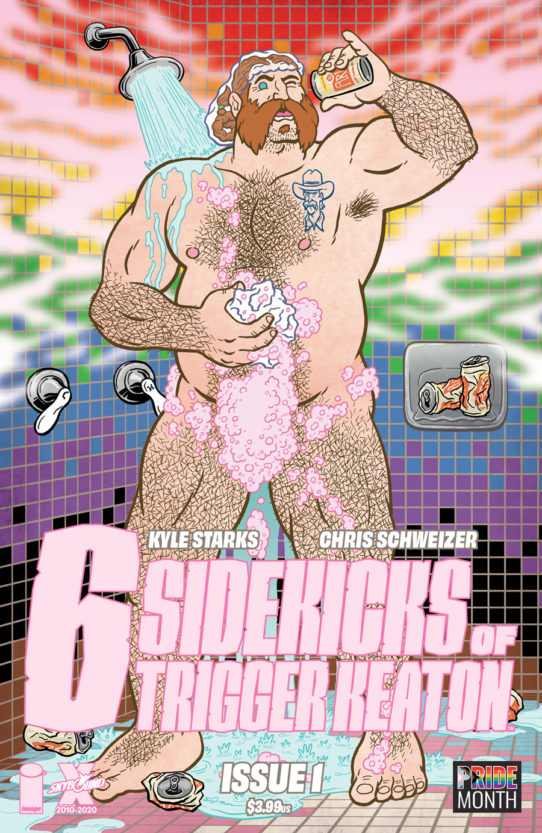 STORY: KYLE STARKS
ART/COVER A: CHRIS SCHWEIZER
COVER B: ERICA HENDERSON
COVER C: ED LUCE Pride Variant
JUNE 9 | 32 PAGES | FULL COLOR | MATURE | $3.99
NEW SERIES
"Kyle Starks is a treasure. With THE SIX SIDEKICKS OF TRIGGER KEATON, he proves that he's not only effortlessly funny, but can also craft rich, distinct characters that you can't help but root for, even at their worst. And Chris Schweizer is an astounding artist, mastering both perfect expressions and wild action scenes on jam-packed, eye-popping pages. I highly recommend this book!" – Chip Zdarsky (DAREDEVIL)
For fans of CHEW and ASSASSIN NATION comes a new action-mystery series from Eisner Award nominees CHRIS SCHWEIZER (Crogan Adventures) and KYLE STARKS (SEXCASTLE).The world's most unlikable action star has been found dead, and his previous TV sidekicks are looking to solve the mystery. But how can you catch a murderer when almost everyone hated the victim? Now these sidekicks are going to learn what it means to be the stars of the show…that is, if any of them survive the STUNTMAN WAR!
---
BIRTHRIGHT #50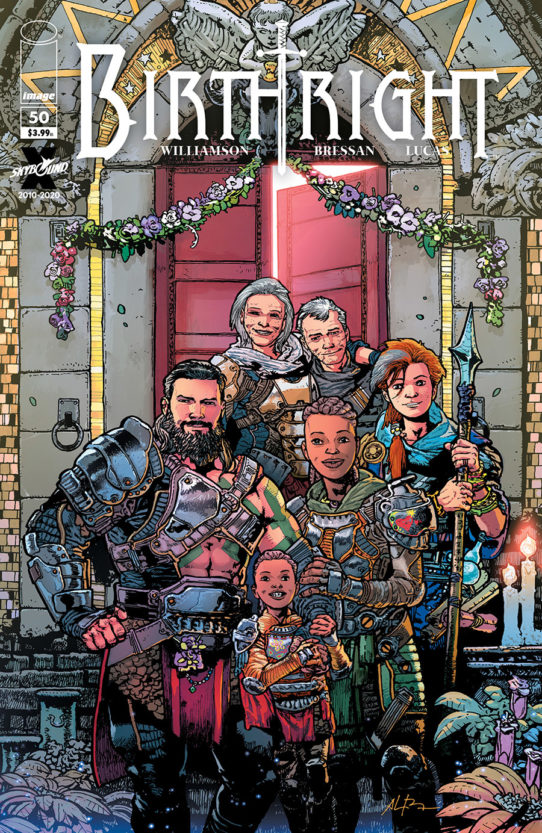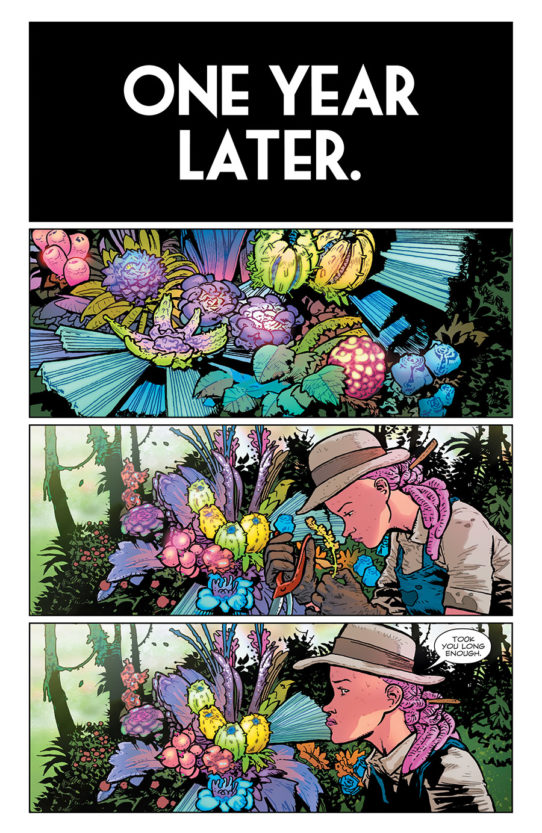 STORY: JOSHUA WILLIAMSON
ART/COVER: ANDREI BRESSAN & ADRIANO LUCAS
JUNE 9 | 32 PAGES | FULL COLOR | TEEN+ | $3.99
SERIES FINALE
One last enemy remains, before Mikey Rhodes's adventure can finally come to an end…
Celebrate the end of Josh Williamson (The Flash, Nailbiter) and Andrei Bressan's incredible 50-issue run with one final trip to Terrenos.
---
OBLIVION SONG BY KIRKMAN & DE FELICI #31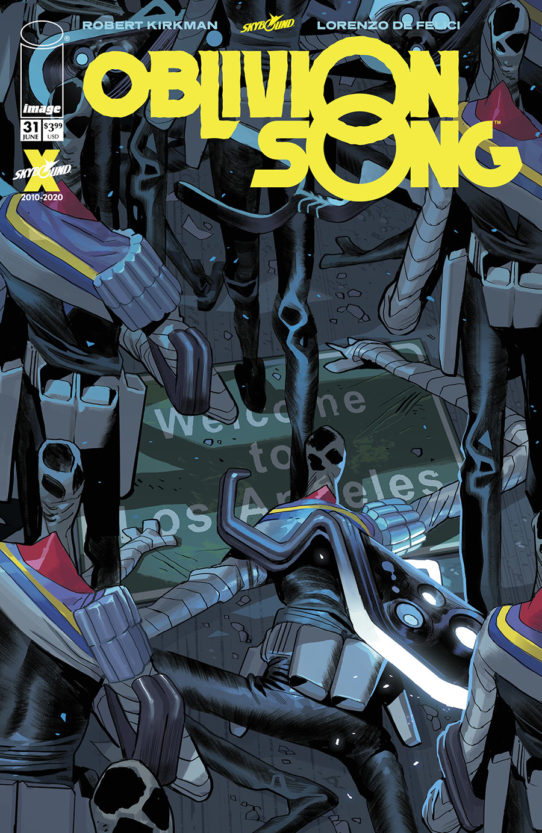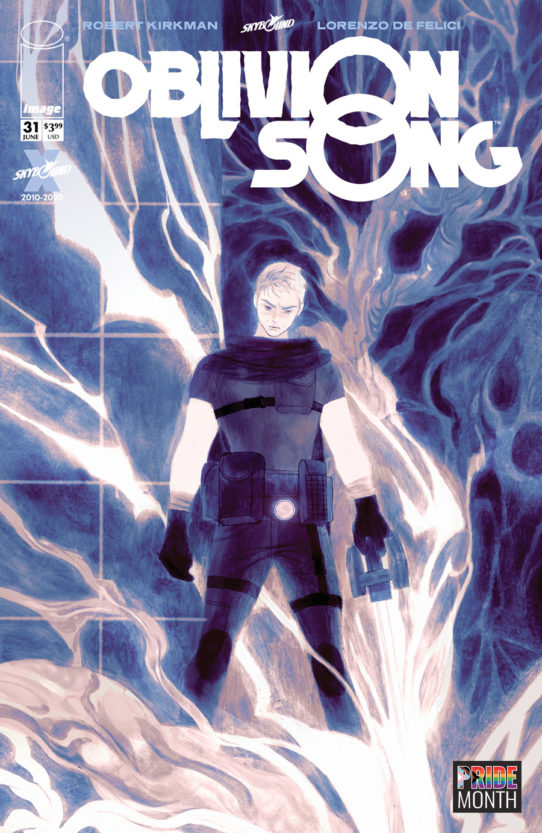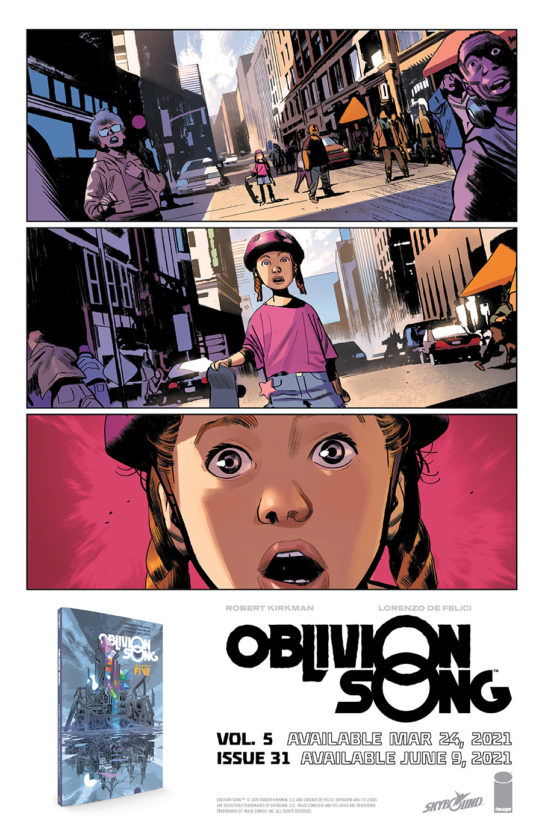 STORY: ROBERT KIRKMAN
ART: LORENZO DE FELICI & ANNALISA LEONI
COVER: LORENZO DE FELICI
COVER B: EM ALLEN Pride Variant
JUNE 9 | 28 PAGES | FULL COLOR | TEEN+ | $3.99
NEW ARC
The Kuthaal have invaded and Earth is not prepared! Los Angeles, Paris and Hong Kong are experiencing three separate transference events! Nathan Cole may be the only person capable of standing up to the Kuthaal forces, but will he be enough? This is the beginning of the end as we march toward our FINAL issue!