Have your hearts been captured by the characters of Horizon? Ours too. But just in case you need a refresher, here's a breakdown of everything we know from the first two issues.
---
Zhia Malen
Commander
Although there are only two issues out so far, Zhia Malen is quickly setting herself up as a contender for favorite comic book heroine. If she's not, then what are you reading? Because it's not Horizon!
Zhia's an alien on a mission to destroy the planet Earth, and stop it from invading her own planet Valius. We first meet her when her spaceship crashes in a frozen lake. Despite being stranded in a hostile environment, she never panics. As she navigates the human world we see that there's very little that will stand in Zhia's way. She's willing to do whatever it takes in order to achieve her goals, and she's not sorry about it. But her first goal is just finding her teammates. They're the first thing on her mind once she comes out of a lake, and they're her constant destination through the entire first two issues. Although she may never say it, Zhia's motto is "no man left behind".
But none of this would be possible without the high-tech suit that Zhia wears, as well as tech that Zhia is toting around in her head. The brain surgery, though dangerous, has left her with what seems like a computer in her brain. This allows her to do things like hack into peoples' bank accounts as she passes them in the super market, as well as use a sort of internal GPS. Most importantly, the tech in her brain means that Zhia isn't just an alien – she's an alien cyborg. Which is awesome.
---
Mariol
Tech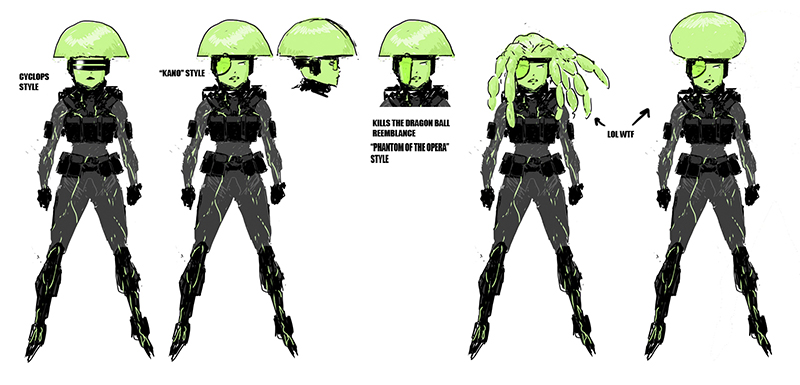 Mariol is a woman of few words, but as the tech expert of the team she's the one Zhia goes to first after they all land on earth. She's the only one who is able to fix the computer in Zhia's head – probably because she's the one who put it in there in the first place – and her main function in their raid on the barn where they believe their teammate Finn is being kept is to control a reconfigured drone that she built.
But being the tech expert might not be the only reason Zhia seeks her out first. Mariol's human disguise is that of an old lady, and while we know there's something dangerous lurking beneath the surface, she does seem to fill in a family role for our stalwart commander. She held Zhia's hand during surgery and is the only member of the team to receive a hug form Zhia. Yet Zhia still ranks above her – will this complicated relationship become a liability?
---
Sherrie
Muscle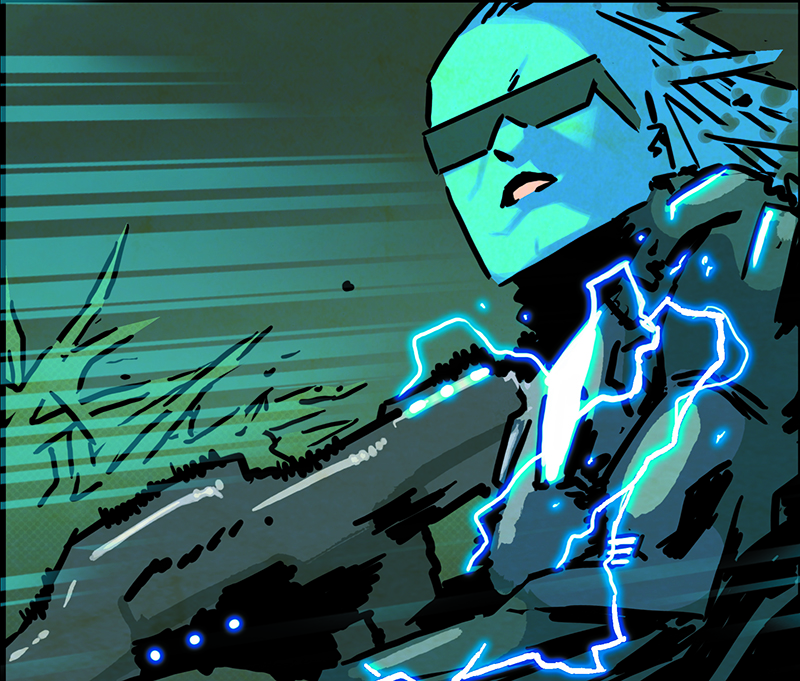 We don't know much about Sherrie yet as she's only been around for one issue, but we do know she's got muscles, and she's not afraid to use them. Sherrie seems to navigate through the city by pure strength alone in a way your average parkour enthusiast could only dream of, and she takes down almost an entire gang of humans by herself while barely breaking a sweat. Her super human strength may come from a Valian advantage, but there's no doubt that Sherrie is someone who puts in her time at the gym.
She also seems to be the most emotional member of the team, getting into fights with Zhia several times. When they track Finn's signal to a barn in issue two, Sherrie is immediately ready to run in and save him, completely swept up in her concern for his safety and rage over his kidnapping. Despite the fact that Finn's absence must weigh heavily on every member of the team, it is only Sherrie who breaks down when they don't find him. Is Sherrie the heart of the team as well as the muscle?
---
Finn
???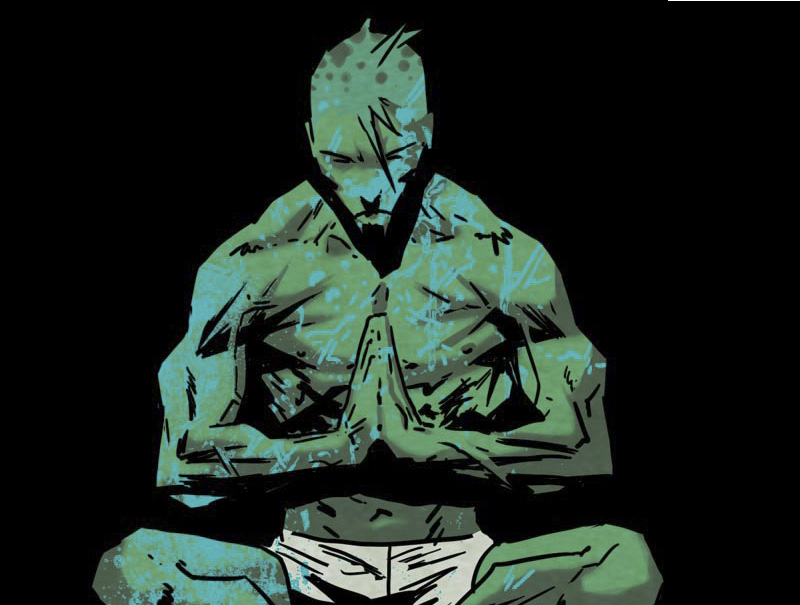 At the end of issue two we meet the fourth and final dot on the map; Finn, who checked in red because he was taken hostage by the humans. But who is Finn? Ultimately, he creates more questions than he answers.
We know he's an important member of the team. He's only appeared in two pages without any lines, and yet he's firmly been established as someone Zhia, Sherrie, and Mariol are willing to go to the ends of the Earth for. But if Zhia is the leader, Mariol is the tech support, and Sherrie is the tank, where does Finn fit in?
Finn gives us another insight to the team's background when Zhia pacifies Sherrie with the knowledge that he's had "training to survive" – just like the rest of them. What did this training consist of? What was exactly that called this group together, and set them off towards Earth? What were they prepared to find?
Of course the biggest question Finn raised – how did the humans know he was coming, and what do they want with him?
---
Thanks to series artist Juan Gedeon for the concept art in this article! Horizon #1 and #2 are now available wherever fine comic books are sold.