Sure Skybound has brought you acclaimed comic books and video games, but now we're taking things to the next level by bringing you…a comic book about video games! Prepare yourselves for Arcade Kings, from fan-favorite writer-artist Dylan Burnett. Check out the following official press release for issue #1, along with an advance look at the issue's cover and one of its variant covers, as well as a five-page preview…
Today Skybound unveiled an exciting first look of Arcade Kings #1, the debut issue of the new prestige series by creator/writer/artist Dylan Burnett (Cosmic Ghost Rider, Ant-Man), and colorists Walter Baiamonte and Sara Antonellini, that introduces a world of fists, family, and video game-infused fighting that is sure to leave readers everywhere speechless.
Joe, a mysterious new face in Infinity City, has suddenly become the hottest new player at the Round House arcade. Anyone can challenge him, but no one can win. Joe's secret past is about to catch up to him when his most formidable challenge yet rolls into town, forcing Joe to combo his powers with a joystick, his fists… and his fighting family legacy.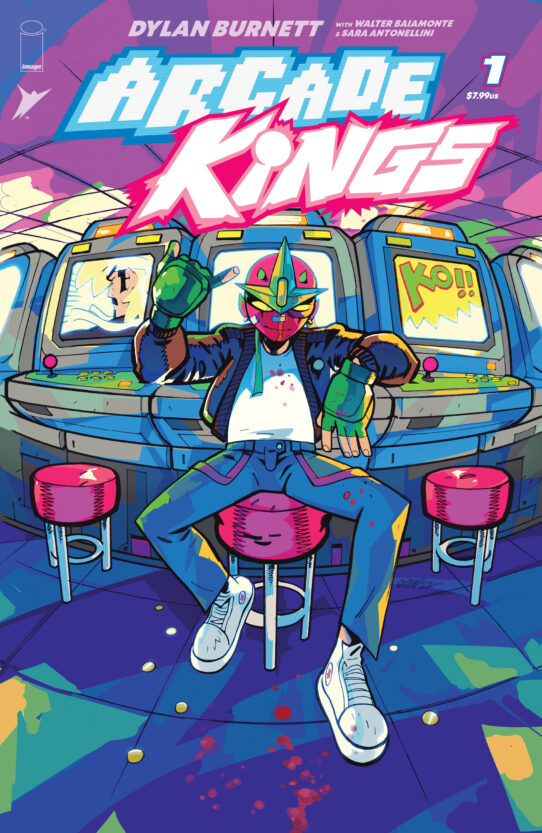 Arcade Kings #1 will feature main cover art from series artist and colorist Dylan Burnett and Walter Baiamonte, along with an open to order variant from Corey Lewis. The series will also feature a 1:10 "Fighting Game" Incentive Variant program by Jordan Gibson and a 1:25 "Limited Color" Incentive Variant program featuring the main cover inks by Dylan Burnett.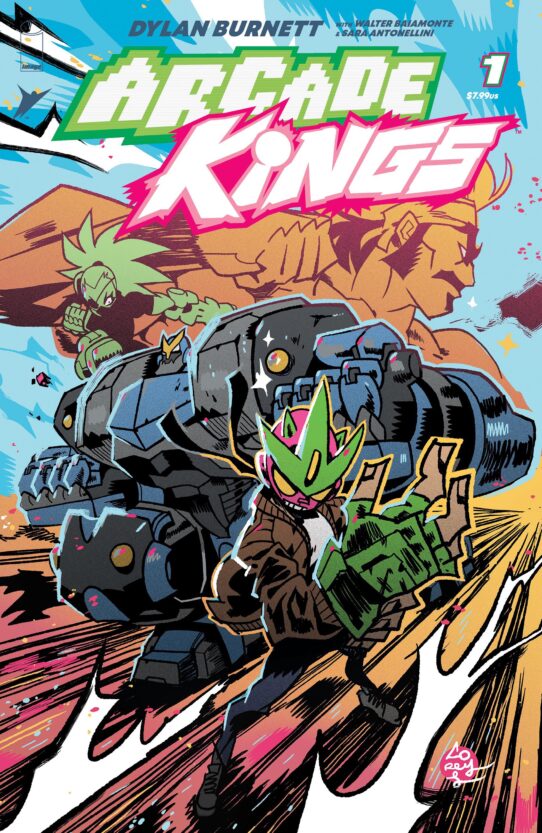 Arcade Kings #1 will be available at comic book shops and digital platforms including Amazon Kindle, Apple Books, comiXology, and Google Play on Wednesday, May 17, 2023.