When EXTREMITY #1 dropped in March, we knew you guys were going to love it! The 1st issue sold out on the 1st day of release and the buzz has been insane. We're super proud of Daniel Warren Johnson and the whole team that brought this book together. This September, we're bringing the collected edition of the first story arc to a comic shop near you. This trade is great for newbies and collectors alike. Check out the full press release below and tell your retailer to order your copy today!
---
MASSIVE HIT EXTREMITY GETS PAPERBACK COLLECTION THIS SEPTEMBER
Collecting the first six issues of the gritty, emotive dystopian series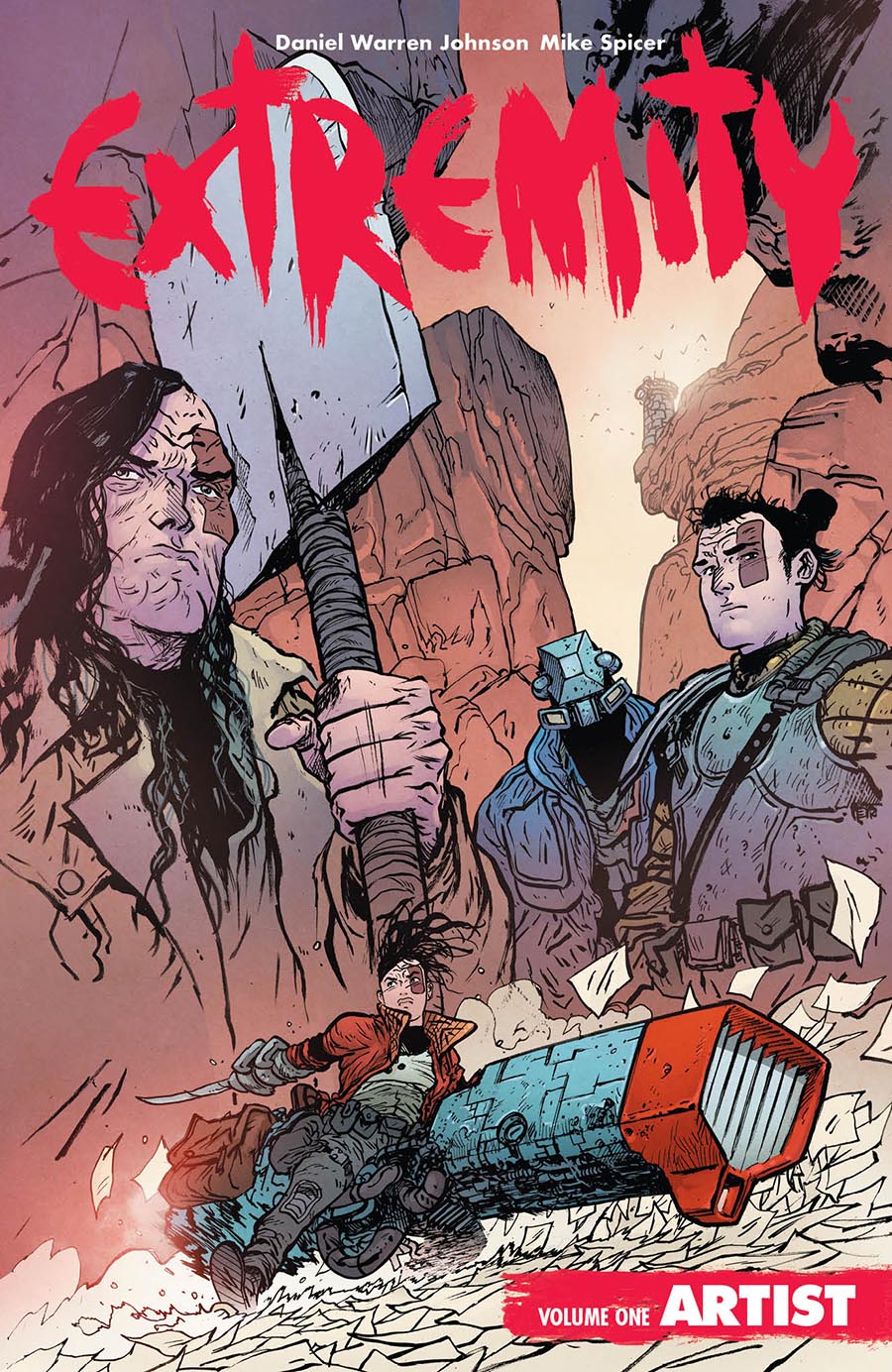 Stellar cartoonist Daniel Warren Johnson (Space Mullet), with colorist Mike Spicer (SHIRTLESS BEAR-FIGHTER!), will release the first trade paperback collection of his series EXTREMITY this September from Image Comics and Skybound Entertainment.
Thea dreams. Not of a better life, but of revenge on the clan that ruined her family. With ferocious battles between man, machines, and monsters ahead…who knows where her quest for vengeance will take her? EXTREMITY is a bold new vision, where the beauty and imagination of Studio Ghibli meet the intensity of Mad Max.
"EXTREMITY is a book I've been working on for over three years, putting everything I had into making it special," said Johnson. "It was a tremendous joy to write and draw, and I think that shows on the pages. I hope the characters speak to you as much as they did to me!"
EXTREMITY VOL. 1 (Diamond code: JUN170645, ISBN: 978-1-5343-0242-6) arrives in comic book stores Wednesday, September 6th and bookstores Tuesday, September 12th. The final order cutoff deadline for comics retailers is Monday, July 10th.
EXTREMITY VOL. 1 is available for preorder via Amazon, Barnes & Noble, Indiebound, and Indigo.
Select praise for EXTREMITY:
"Part revenge epic, part family drama; endlessly inventive and gleefully bloody." —IGN
"Don't miss out on this tour de force of comics artistry." —Newsarama
"For every massive explosion, for every bullet and blade, for every oversized sound effect that stretches across the page in mammoth letters three stories high, there's an emotional counterpoint that gives the scene weight and depth." —Multiversity Comics