You guys are the best, have we told you that lately? Well it's true all the time, but today it's because—thanks to fans like you—EVOLUTION #1 has sold out at our distributor and is going to receive a 2nd printing! EVOLUTION brought together writers James Asmus, Joseph Keatinge, Christopher Sebela & Joshua Williamson and artists Joe Infurnari & Jordan Boyd for an insane new horror tale that you all couldn't get enough of.
Check out the full press release below along with the cover for the new printing. If you didn't manage to snag a copy of the EVOLUTION #1 1st print, this new printing will be available at your local comic shop on December 20th along with issue #2.
---
HOT NEW HORROR SERIES EVOLUTION RUSHED BACK TO PRINT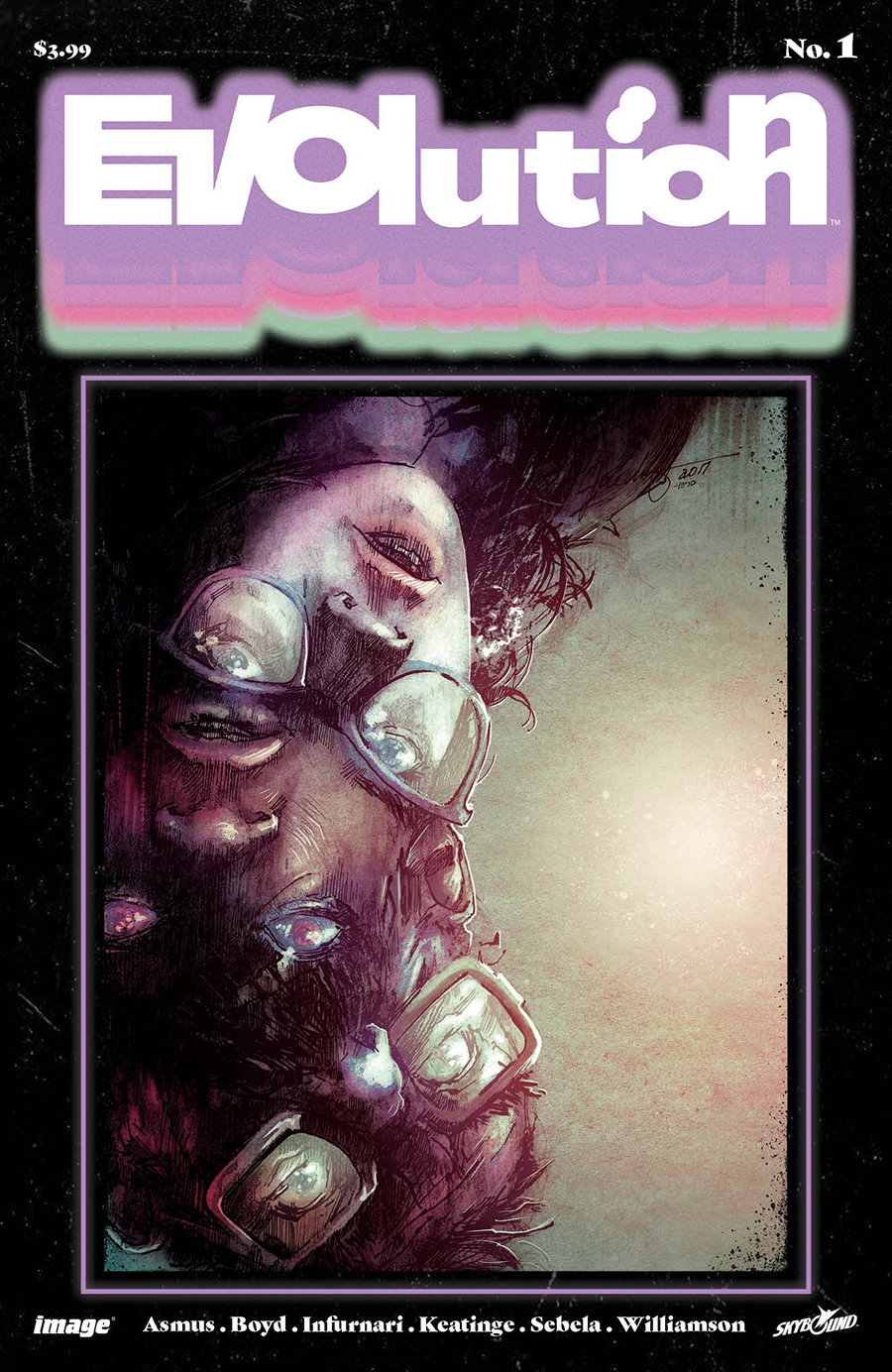 The hot new Image/Skybound horror series EVOLUTION from writers James Asmus, Joseph Keatinge, Christopher Sebela, and Joshua Williamson with artists Joe Infurnari and Jordan Boyd is being rushed back to print in order to keep up with increased customer demand.
Human evolution has taken millions of years to get to the stage it's reached in EVOLUTION. But next week, we become something new. Around the world, humanity is undergoing rapid and unpredictable changes, and only three individuals seem to notice that their world is being reborn. But what can they do about it?
EVOLUTION #1 will remain available for purchase across all digital platforms, including the Image Comics website (imagecomics.com), the official Image Comics iOS app, Comixology's website (comixology.com), iOS, Android, and Google Play.
EVOLUTION #1, 2nd printing (Diamond Code SEP178856) and EVOLUTION #2 (Diamond Code OCT170668) will be available on Wednesday, December 20th. The final order cutoff deadline for comics retailers is Monday, November 27th.