Do you love vampires, post-apocalyptic horror, or kick-ass women? Are you attending San Diego Comic-Con 2023? Then get ready for an unforgettable audio experience! The second season of Travis Beacham's (Pacific Rim, Carnival Row) award-winning Audible Original series Impact Winter – from Audible, Skybound and Anonymous Content – has just arrived, and we're celebrating its release with a host of cool experiences for fans at the Skybound booth (#3735). Here are the details…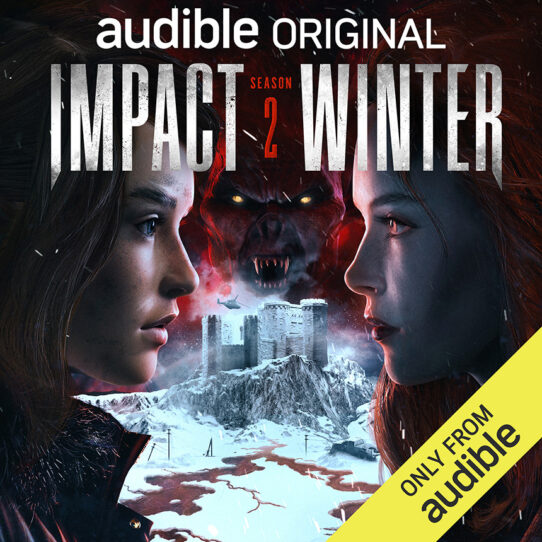 Travis Beacham Signing and Conversation with Robert Kirkman
On Thursday (July 20, 2023), from 3:30PM – 4:30PM, Travis Beacham, creator of the hit Audible Original series Impact Winter, will do a signing and be joined by Skybound Chairman Robert Kirkman in conversation live at the Skybound booth (#3735).
A story of apocalypse, horror, and adventure, the #1 Audible Fiction Bestseller is a wholly original new saga created just for Audible with an immersive soundscape that dares you to pop in your earbuds and listen in the dark. Venture into an eternally sunless world of swords and crossbows; primal hunters and shape-shifters; leaders and lovers. Hear how a brave few fight to survive the impact winter. Impact Winter Season 2 is now available on Audible – where you can experience it ad-free in Dolby Atmos spatial audio — and wherever you get your podcasts.

Photobooth
Also on Thursday, July 20th, you can have your picture taken at our Photobooth in front of a stunning, 360-degree wraparound Impact Winter backdrop (pictured above). We highly recommend using the available props, including vampire-defeating swords and crossbows, to maximum effect.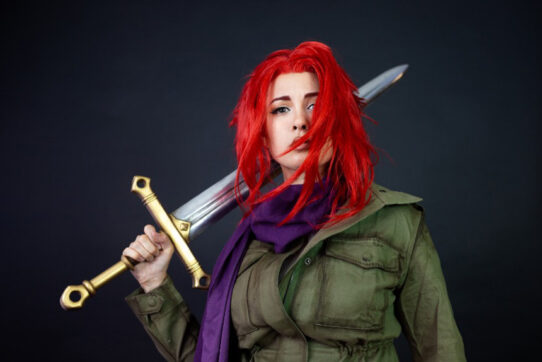 Sword Giveaway
On Thursday (July 20, 2023), at 4 PM at the Skybound booth (#3735), we'll be giving away Darcy's Impact Winter sword, pictured above with superstar cosplayer Hendo! Be at the Skybound booth to have a chance to get on stage, show your fangs, and win!
Throughout the Convention: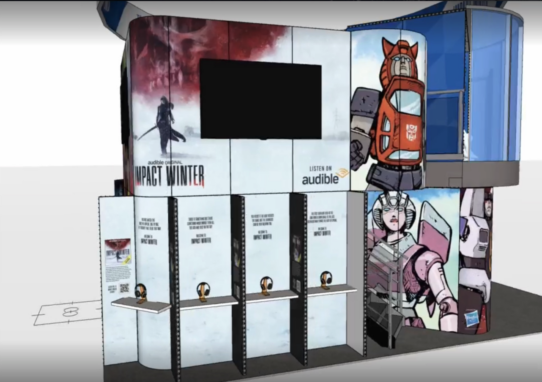 Preview Impact Winter Season 2
Throughout the show at the Skybound booth (#3735) in the San Diego Convention Center fans will be able to listen to Season 1 highlights and preview Season 2 of the bestselling Audible Original series Impact Winter. Among its other booth activations at SDCC 2023, Skybound will have custom sound bays specially equipped to immerse guests in the bleak, post-apocalyptic world of Impact Winter.

Impact Winter Vinyl Soundtrack
The limited-edition, 12″ single-sided vinyl of the original soundtrack from Impact Winter will be available forpurchase at the merchandise counter in the Skybound booth (#3735).
Limited to only 250 pressings, the Impact Winter Vinyl Soundtrack features a UV printed picture disc with exclusive art from the Audible Original series. It's pressed on premium, 180-gram vinyl and available for $24.99.