Everyone seemed to have a blast at our Game Lounge at Petco Park during Comic-Con! Winnin had their booth set up and they got some great videos for their battles and introduced a lot of people to the fun of and instant gratification of video voting!
If you'll recall we partnered with them on their Walker Makeup Battle! It's a living, breathing contest, but at the time the contest ended the winner was Becky D! I think you can tell why when you see her creepy clown walker: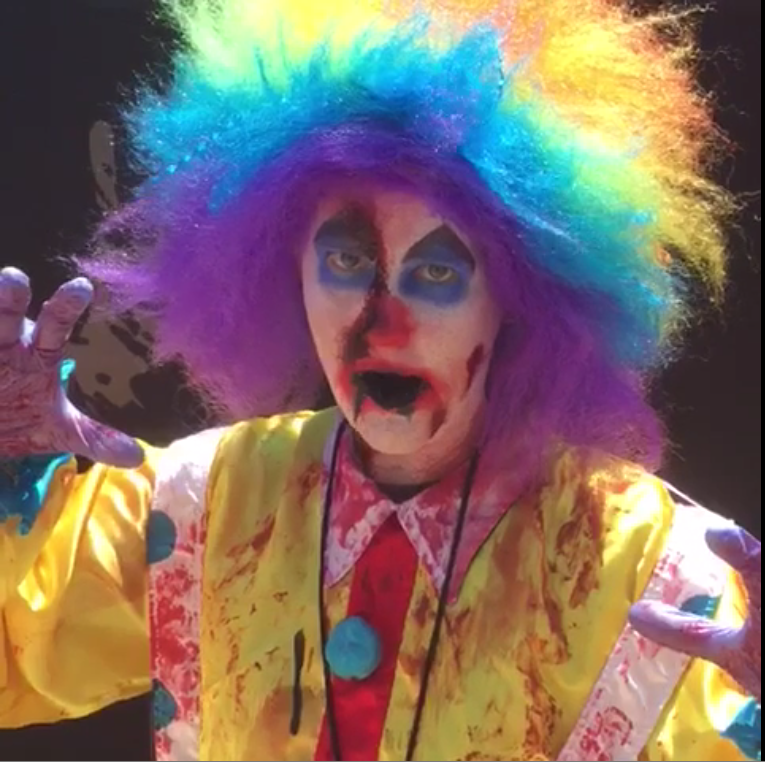 Clowns are scary to begin with, but add a little undead to the mix?! Yeesh! Becky's on Twitter at @DustyShadoe! Give her a follow! Becky, we'll get your prizes out to your ASAP!
And we wanted to put another battle in here because we love these things. They're asking: Which Character Do You Hate the Most? If you pick Glenn we're banning you from the site.