This week Walking Dead fans FINALLY got their first glimpse at comic-favorite Jesus. But who is the ninja-skilled spiritual doppelgänger? We break it down below:
---
First introduced in The Walking Dead Issue #91, Paul Monroe AKA Jesus is a serious, highly skilled and fairness-driven man from The Hilltop Community. He's referred to as Jesus only because of his long hair and bearded appearance (though he's also a firm believer of the do unto others as you would have them do unto you rule). In the COMIC, he discovers Alexandria at night and the next day ambushes Abraham and Michonne on a supply run. After swiping Michonne's katana and threatening to kill Abraham, Jesus demands Michonne get their leader.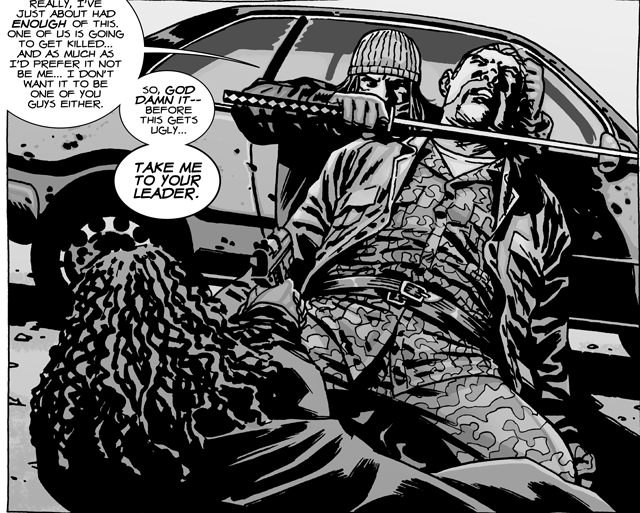 Rick shows up and forces Jesus to let Abraham go. Jesus explains he comes from a nearby community of over 200 and would like to trade with Alexandria. Rick doesn't trust him and decides to knock him out, tie him up, and take him back to Alexandria (like in the show). After several meetings with his group, other Alexandrians, and even Carl…Rick allows Jesus to take them to The Hilltop.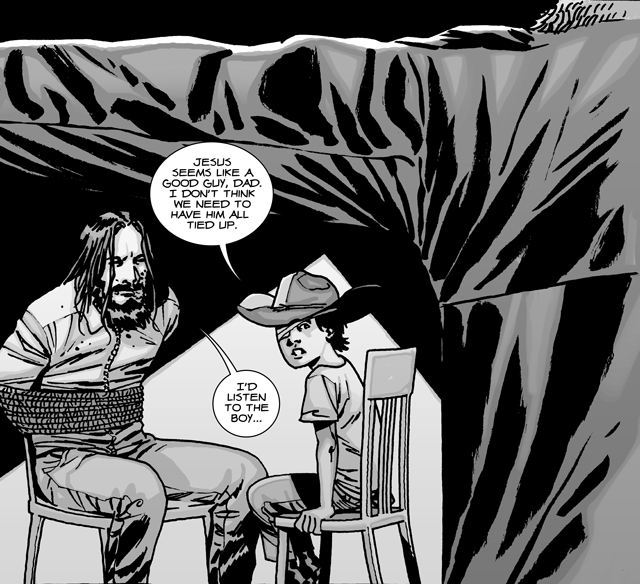 The comic and show Jesus are (so far) nearly mirror images of each other albeit 2 MINOR differences: 1) In the comic, Jesus' REAL name is Paul Monroe…where in the show it's Paul ROVIA. Jesus actor Tom Payne explains the name change to Entertainment Weekly, "Yeah, I do think that's going to be brought up by all the fans, and I think that's probably just to clear up any confusion with Deanna and the Monroe family from Alexandria."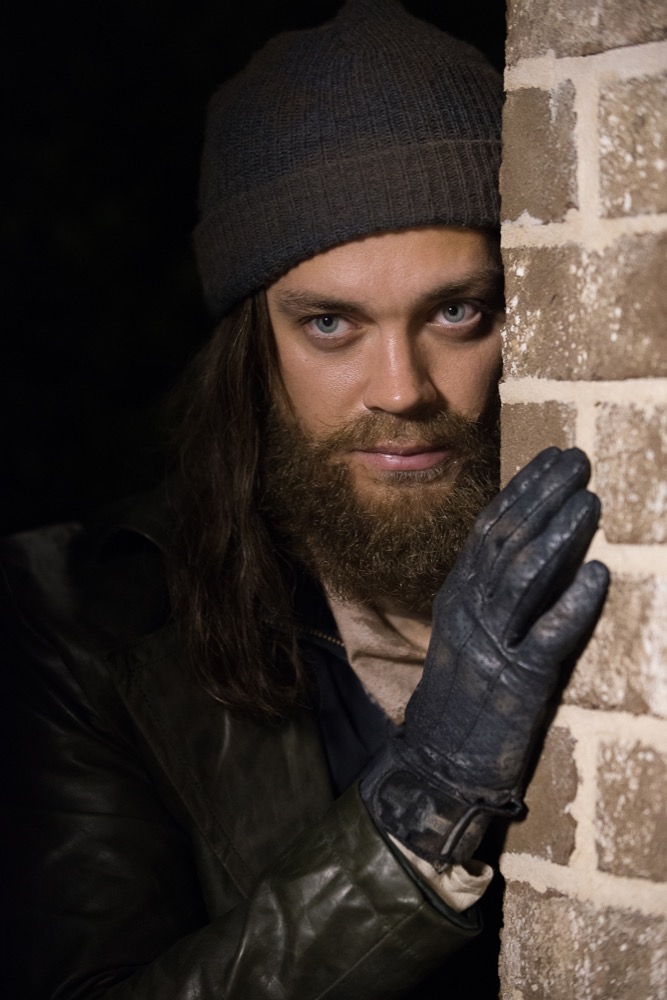 2) Show Jesus is (so far) more light-hearted than his comic counterpart. Tom Payne tells EW, "They want this lighter character, not that he's too light. He's a very serious person actually. He could be talking about something very serious, but there's also a lighter side to it. Everything is with a kind of sideways glance, but also not too much." Outside of these two minimal differences the two Jesus' are nearly identical.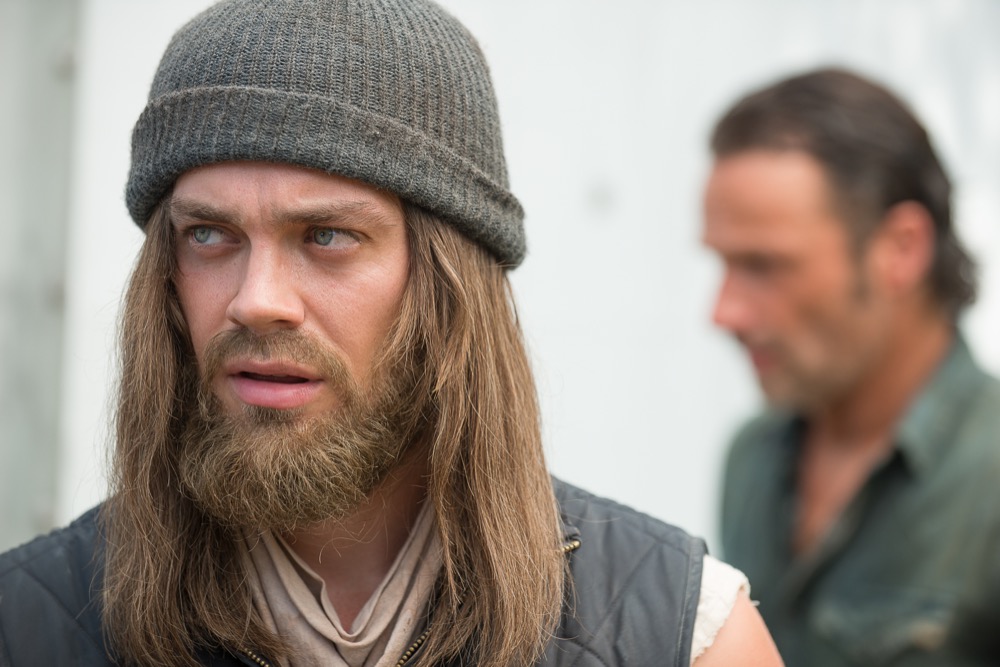 ---
Jesus is currently still alive in the comics, is a major ally to Rick, and plays a major role in the All Out War story arc that features notorious villain Negan. So, what do YOU think of the show's take on Jesus? Let us know in the comments below!