It's that time of the year again! This long Fourth of July weekend is the perfect opportunity for a challenge… A WEEKEND CHALLENGE!
Here's what we're looking for: a photo of you RECREATING a scene from either The Walking Dead comics or television show. Shot quality always counts. Humor always counts. International people can enter. Get the photos in by Monday morning.
Take that pic and upload it to a public sharing site (Imgur, Twitpic) and drop that URL in the comments section below. Careful using Facebook, oftentimes your privacy settings will mess it up and we can't see the photo. And make sure you're logged in to Disqus so we can tell who you are.
The winner will get a copy of our SDCC-exclusive connecting variant covers featuring The Walking Dead #129 & Manifest Destiny #8. Here's a photo for you to ooh and ahh over: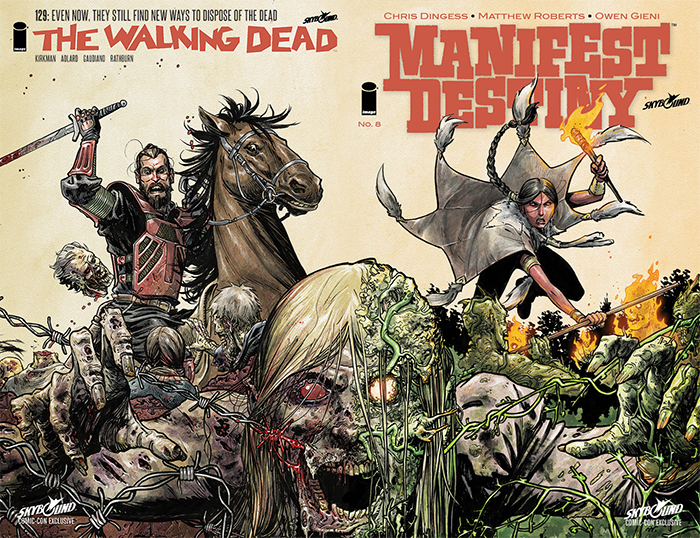 Now, go out and HAVE FUN!
Update: And the winner is…
CHERYL ANNE, whose photo was both an adorable and accurate recreation of the cover of The Walking Dead #128!