The Walking Dead's highly-anticipated eighth season kicks off on October 22nd and fans are already nervous for who's on the chopping block. Following Season 7's brutal death count AND the fact Season 8 is based off the comic's All Out War story arc, there's a reason to be scared. Although we can't reveal who will live and who will die, one of the cast members can at least hint.
Speaking with Comicbook.com, Simon actor Steve Ogg said "Yeah, I mean shit, it's like whenever people say, 'Are you going to die? Or do you know yet?' Yeah, everyone's going to die at some point, right? They all die." That seems obvious, but when asked to describe the season Ogg ominously continued, "Yeah, let's thin the herd, man, let's thin the herd."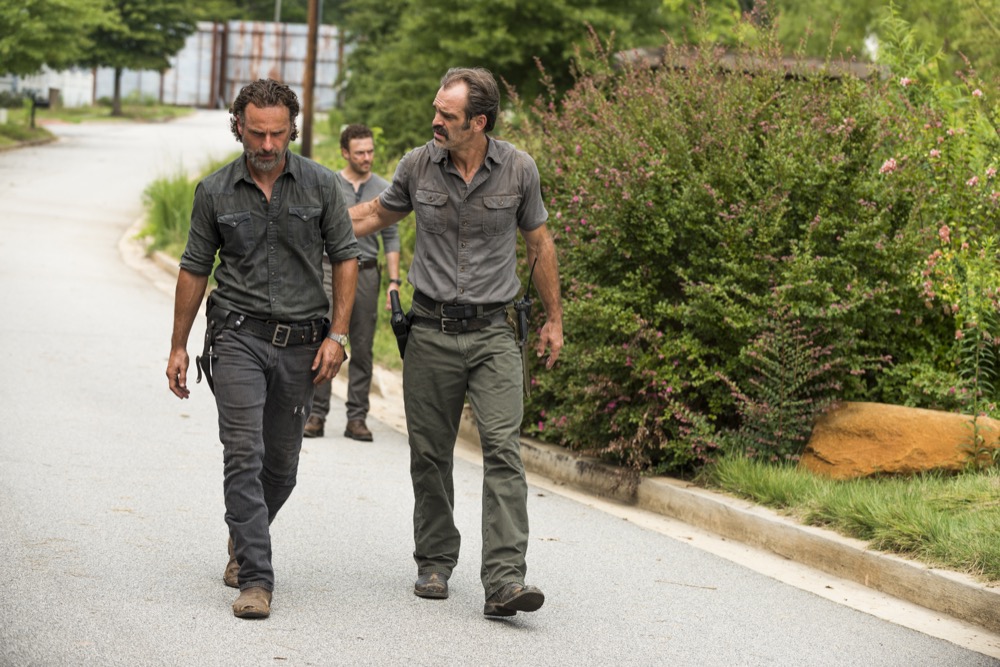 With Rick's group at war with Negan, thinning the herd could mean the death of nameless Saviors and Alexandrians, OR major characters. Comic fans may think they know everyone's fate, but the show does have a way of deviating from the source material. Either way, Ogg knows how difficult it is to lost cast members. "Everyone is so welcoming and so wonderful," Ogg boasted. "They're all ridiculously close off the set that they just make you feel completely welcome and it was such a safe environment that you immediately feel like, all right, you're excited. Let's get down to it, like 'What do we get to play today?'"
Last we saw of Simon he was with Negan at The Sanctuary preparing for war. After getting promoted to series regular, look for Ogg's character to get more screen time in Season 8. The new season premieres on AMC Sunday, October 22nd @ 9PM. Need more zombies in your life? Then don't miss the Mid-Season Premiere of Fear the Walking Dead on AMC Sunday, September 10th @ 9PM. Let us know in the comments who YOU think might bite the dust in Season 8.