Today's featured tattoo was submitted by Instagram user @tattoosbytommymak!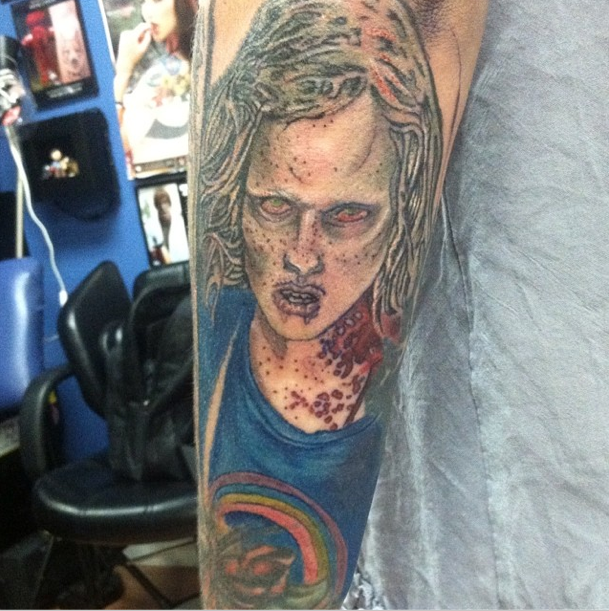 This awesome piece was done at Palm Beach Ink Tattoos & Body Piercings! Of course the image is from the dramatic mid-season finale of season 2, when (SPOILER ALERT) Sophia is found to have been killed and hidden in Hershel's barn. Not only does the image definitely remind us of an iconic moment in the show, but also the tattoo itself is amazing! The coloring of her eyes and shading in her shirt are very well done!
To have your tattoo featured on our site, simple upload a photo to Twitter with the hashtag #TWDTattooTuesday and you may be featured on the next Tattoo Tuesday! If you don't use Twitter, feel free to send us a message on Facebook instead!