Today's featured tattoo was submitted by Twitter user @chrsgiles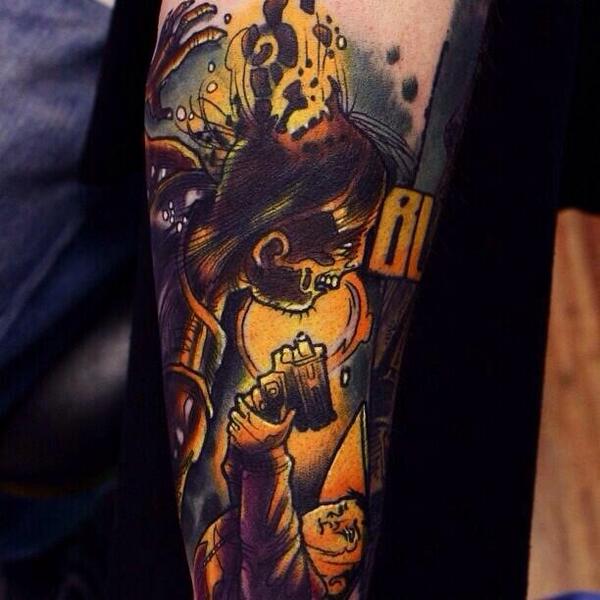 The art for this tattoo is from issue 5, the first time Carl shoots a walker! This tat is an awesome throwback to one of the most important characters in the entire series, back when he was so young, and still fairly innocent. The artist did a really great job with the shading and the colors, and you can't even tell it's a cover up piece! According to @chrsgiles, the tattoo was done by Roger LaDoucuer at Star City Tattoos.
To have your tattoo featured on our site, simple upload a photo to Twitter with the hashtag #TWDTattooTuesday and you may be featured on the next Tattoo Tuesday! If you don't use Twitter, feel free to send us a message on Facebook instead!