Feeling inspired by our recent look at Norman Reedus's career, we decided to combine all of our "Before They Were Famous" articles into one MEGAPOST! Now you can peruse the pasts of all the major actors on the show in one convenient place! Have fun!
Melissa McBride
Before taking on the role of Carol in The Walking Dead in 2010, McBride had several parts TV in the early 1990s. She appeared in shows like Matlock, In the Heat of the Night, and, pictured below, the role of Walker Young in the show The Profiler (1996). She was obviously very trendy with pearls, big hoop earrings and all!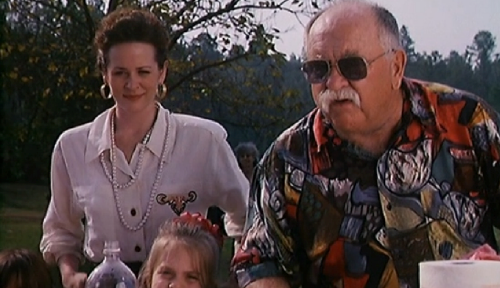 Although, before McBride had Daryl in her life, she did have another long-haired gentlemen love interest in 2003. She played a love interest to one of the most iconic television characters, Dawson of Dawson's Creek (2003).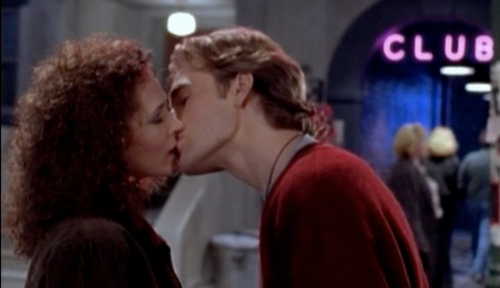 We certainly hope Dawson isn't the last long-haired man McBride gets to kiss on camera, and no, we aren't talking about Eugene (Josh McDermitt)…
Scott Wilson
Scott Wilson has been in show business for over forty years. His first role was in the popular show In the Heat of the Night, which he then followed up with an acclaimed performance in the movie In Cold Blood. In recent years, Wilson has been playing the moral compass in The Walking Dead show, but this wasn't his first time playing a moral figure.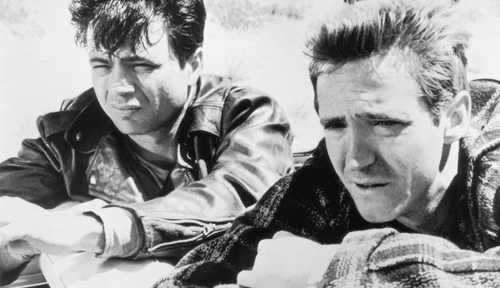 In the movie Dead Man Walking, Wilson played prison Chaplin Farley. Gaining some attention from his role in the academy award nominated movie, he took a different turn in roles, notably, in the family movie Shiloh.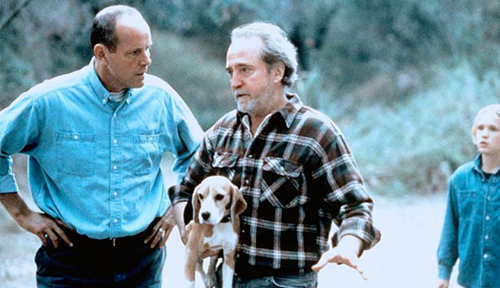 In Shiloh, Wilson plays an animal-abusing hunter who owns Shiloh and takes the dog from a little boy after it runs away. Quite the opposite of the friendly veterinarian who showed compassion daily, even to The Governor.
Andrew Lincoln
Andrew Lincoln's career began on British television in a variety of roles, but it's his cinematic roles as love interests that have really caught the attention of fans. His role as Mark in 2003's Love Actually was his first step toward wider recognition, and also led to many amusing TWD/Romantic Comedy mashups.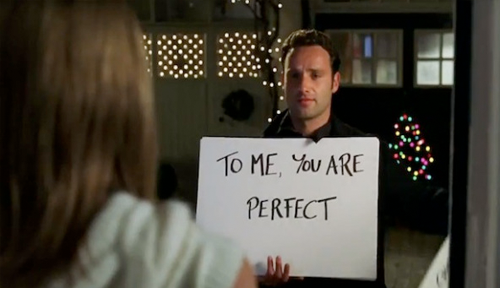 In addition, he's had roles in a few other romantic films, including Eduring Love alongside Ewan McGregor and Encounters of a Sexual Nature (pictured below):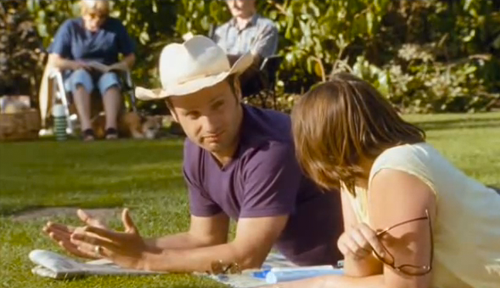 Hopefully he'll get a chance to channel some of these past roles in the upcoming season… (Richonne?)
Emily Kinney
Emily Kinney has been acting for about seven years and has been in numerous television shows. She made appearances in several shows and movies ranging from Law and Order: Criminal Intent to It's Complicated. In 2011, she had her first big role in the show The Big C.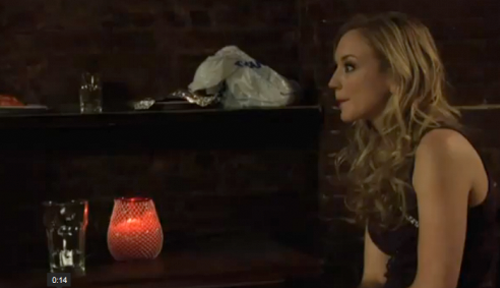 In the show, her character, Emily, sleeps with the main character's son, Adam, after his girlfriend rejects his sexual advances. If you think that's a strange role for an actress who is the closest thing to innocence in a zombie-infested world, her role in The Following will seem even stranger.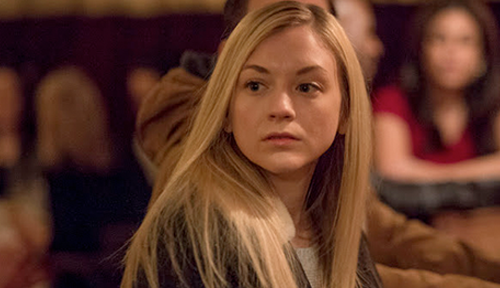 Her character, Hailey, joins a murderous cult and is forced to find and kill a stranger in a public area. A far cry from Beth on The Walking Dead!
IronE Singleton
Although T-Dog was one of the nobler characters on The Walking Dead, in previous roles, he wasn't such a nice guy.
A year before we met T-Dog, we met Alton, the neighborhood gangster who terrorizes the main character from The Blind Side. He ridicules the protagonist for leaving "the neighborhood" and starts a fight with some incendiary phrases…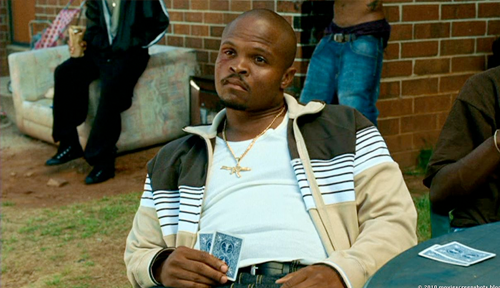 And in the movie Seeking Justice, Singleton plays an assassin trying to kill Nicholas Cage! It only goes to show IronE Singleton can be more than just a helpful friend, he can play a ruthless thug! Nice!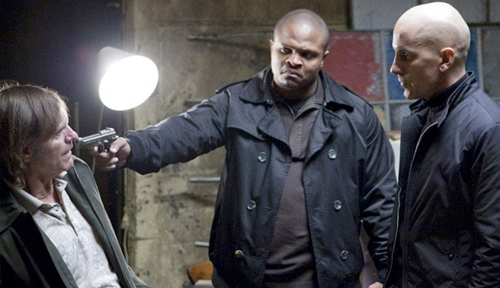 Danai Gurira (Michonne)
Danai Gurira first began acting professionally in 2004, making an appearance on the TV show Law and Order: Criminal Intent. But she really made her first splash with her performance in the award-winning play she co-wrote, In the Continuum.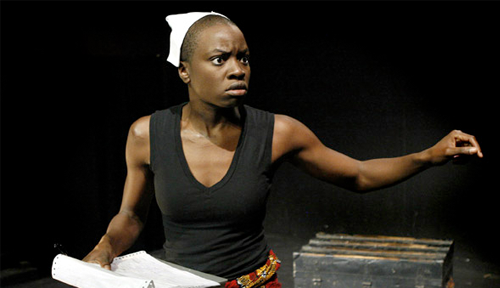 In the play, Gurira portrayed a woman going through troubled times with her husband, who she discovers has infected her with HIV. Her character, a Nigerian newsreader who is currently pregnant with her second child, must make several difficult choices that will forever affect her family. And we thought Michonne had it rough…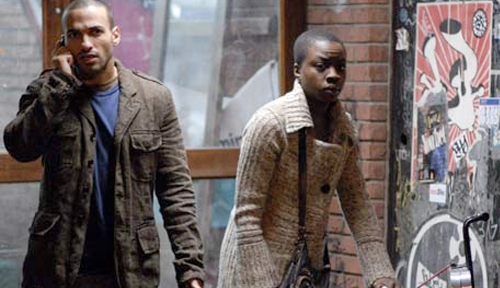 That same year, she also starred in award-winning film The Visitor (2007), in which she played an illegal immigrant who illegally sublets a man's apartment. It looks like Gurira is always up for playing impressive roles that depict complex women.
Jeffrey DeMunn (Dale)
Jeffrey DeMunn has been acting for over forty years and has played an array of characters over his lifetime. He began on the stage, performing in Shakespear's King Lear to appearing in The Twilight Zone. One of his most notable performances during the 1990s was The Shawshank Redemption.
Considerably more hair! Anyway, he was cast as the District Attorney who sent Andy Dufresne to jail, despite his claims of innocence. After working with Frank Darabont, he began to work with him regularly on films, such as The Green Mile, The Majestic and The Mist.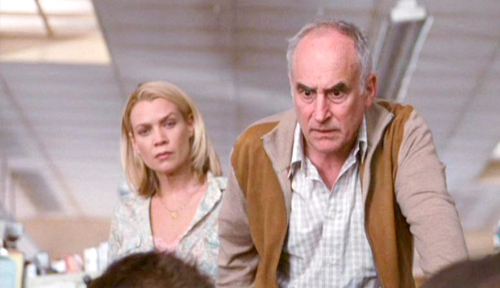 Pictured above, DeMunn with another familiar Walking Dead cast member Laurie Holden (Andrea). Another fun twist, in The Mist DeMunn played a man being hunted by strange creatures. Trapped in a grocery store by monsters, the scene is vaguely reminiscent of TWD!
Steven Yeun (Glenn)
Before he was a pizza boy-turned-survivor on The Walking Dead, Steven Yeun had actually been in Los Angeles for about a year acting. The same year Yeun joined the Walking Dead, he also had a bit role in the popular show The Big Bang Theory. He played Sheldon's former roommate, Sebastian, who shows up to warn the group about Sheldon's more eccentric tendencies.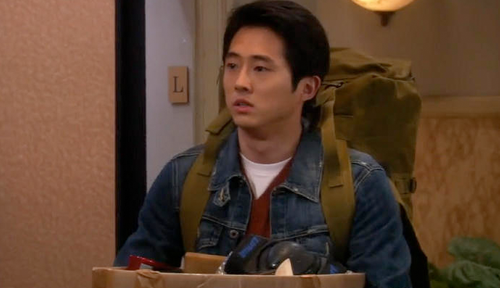 Since rising to stardom, he has appeared on TV programs, such as Law and Order: LA, The Legend of Korra and Warehouse 13.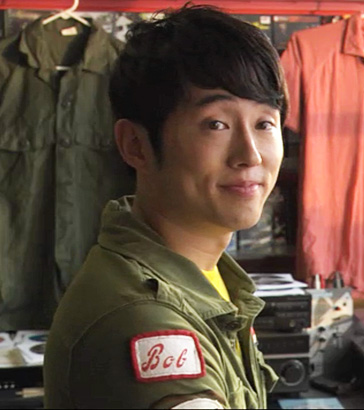 Pictured above, Steven rocking his My Name is Jerry 'do from one of his earliest roles.
Michael Rooker (Merle)
Michael Rooker has been in show business for nearly thirty years, performing in an array of successful shows and movies. His first major film debut was in Henry: Portrait of a Killer: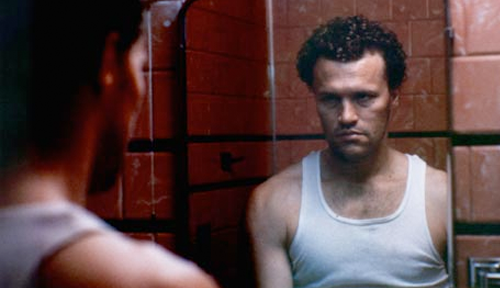 After that role, he continued on to have several roles in dramas like Eight Men Out, Mississippi Burning and JFK. You may also recognize him from the cult classic, Mallrats.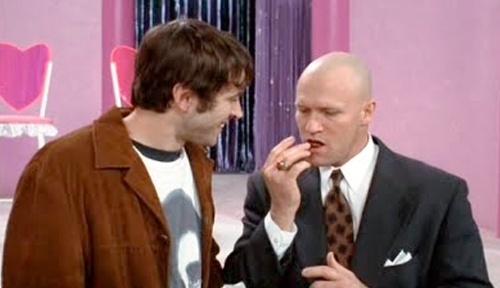 Jose Pablo Cantillo (Martinez)
Jose Pablo Cantillo has been working in arts and entertainment for over a decade, appearing on a number of TV shows. His first major movie appearance was in the 2006 film Crank starring Jason Statham.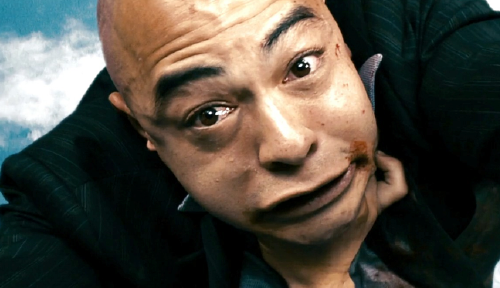 In the movie, Cantillo plays a gangster who is being hunted by a man that he had poisoned. As you can see, that didn't work out too well for him in the end.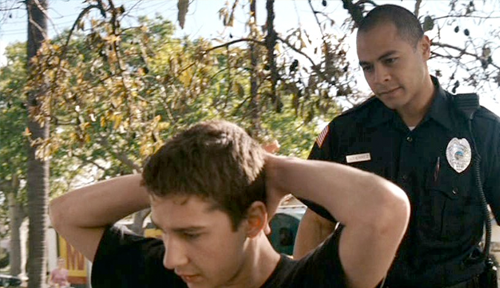 Cantillo also appeared in the film Disturbia, where he played a no-nonsense cop with a grudge against Shia LaBeouf. In this horror movie, I bet you couldn't guess his fate (hint: it also didn't work out too well for him…).
Chandler Riggs
Before Chandler Riggs took on the role of Carl in The Walking Dead, he made his first debut in a low budget piece called Jesus H. Zombie (fate, perhaps?).
Three years after his debut, Riggs was cast in a Get Low (2009) with some big Hollywood names like Bill Murray, Robert Duvall and Sissy Spacek.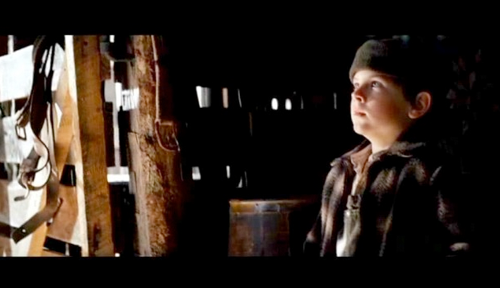 And then, one year later, Riggs was cast in the role that made him the parent-defying, gun-trotting, teenager that everyone loves!
Lauren Cohan
Lauren Cohan had plenty of supernatural acting experience before The Walking Dead! Before being cast as a farmer's daughter, she played a seller of supernatural black market items on the show Supernatural and a villain on the spy comedy show, Chuck.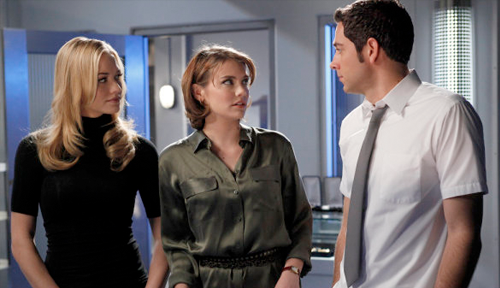 The same year we met her as Maggie, we also meet Rose, a vampire in The Vampire Dairies. Without spoiling anything, let's just say Rose met a nasty end, and we hope Maggie doesn't have the same fate!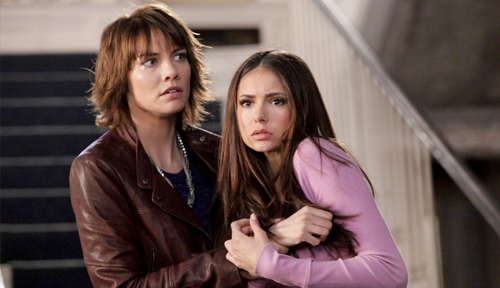 David Morrissey
Morrissey's acting debut was in 1983 on the television show One Summer. The show was about two boys who lived in Liverpool and, tired of their life, decide to run away, only to have their past catch up to them (sound familiar?). Although One Summer only lasted five episodes, his performance was memorable in the short-lived show.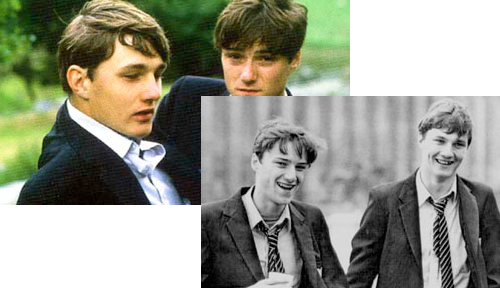 Before he donned the eye patch of The Governor in The Walking Dead, Morrissey played a variety of other roles over the years. He was featured in Captain Corelli's Mandolin, Basic Instinct 2 and, as many of you no doubt know, he was on Doctor Who!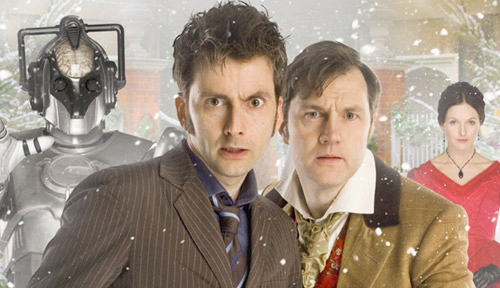 Take a few good, long moments to stare at the magnificence of that featured image.
Lennie James
Although Lennie James doesn't have the biggest role on The Walking Dead, his performance is one of the most memorable. One of his first and biggest roles was in the movie Snatch, which had a star-studded cast and directed by Guy Richie.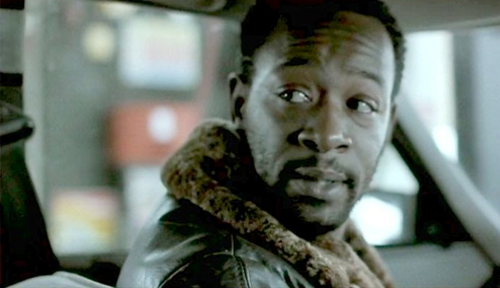 Before being cast on The Walking Dead in the US, he had a successful acting career in his home country, the UK. One of many notable shows, Line of Duty, was BBC2's most popular drama in eight years!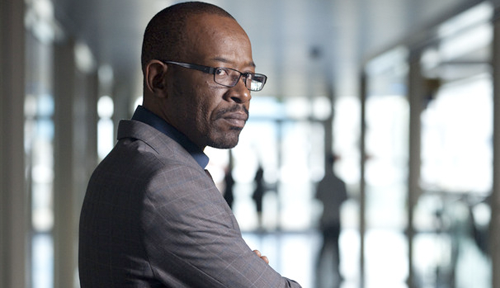 We even have to admit, its strange seeing Morgan so well dressed and not writing "clear" on the walls.
Laurie Holden
Laurie Holden, the child of two actors, was born into the business. Her first role was on the show The Martian Chronicles starring Rock Hudson. Soon after that role, she took a different turn and pursed modeling. Then, during the 90s, she eventually found her groove in the beloved show The X-Files.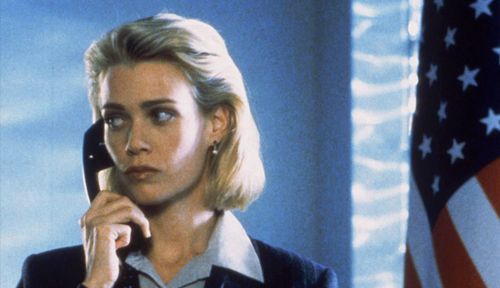 After finding a following with the sci-fi show, she began to work with Frank Darabont on several different projects, including The Majestic and The Mist. After working with him, he convinced her to audition for his newest project, The Walking Dead. And the rest is history!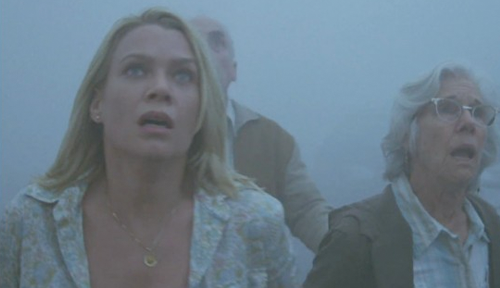 Michael Cudlitz
Michael Cudlitz began his acting career like most, on the small screen. He had roles on shows like 21 Jump Street and Step by Step until he landed a role in a major motion picture, A River Runs Through It. More importantly, though, he was in BUFFY!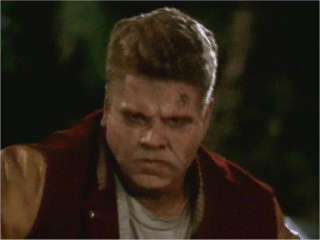 He continued with several small roles in shows like E.R. and Buffy the Vampire Slayer, but in 2001 he really made his break when he joined the incomparable HBO miniseries Band of Brothers.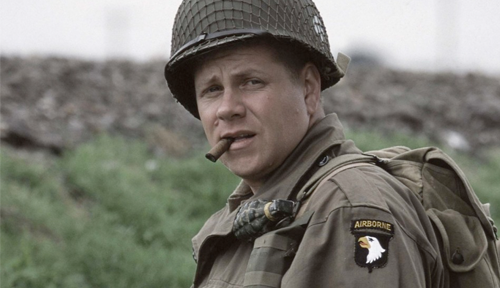 He played the role of tough-as-nails Sgt. Randleman in the HBO series. His intensity on the show brought him a new level of recognition. His next major role was in the show, Southland, where he played a police officer John Cooper.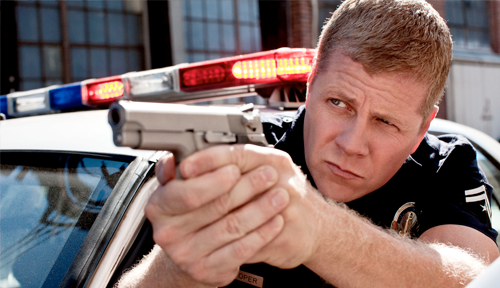 Almost immediately after the show came to a close early last year, Cudlitz joined The Walking Dead as Sgt. Abraham Ford. Clearly, the man is comfortable in a uniform!
Sarah Wayne Callies
In 2003, Sarah Wayne Callies made her first credited television premier in 2003 on a show that has given many actors their starts, Law and Order. That same year, you may have caught her as a co-star in a modern television remake of Tarzan!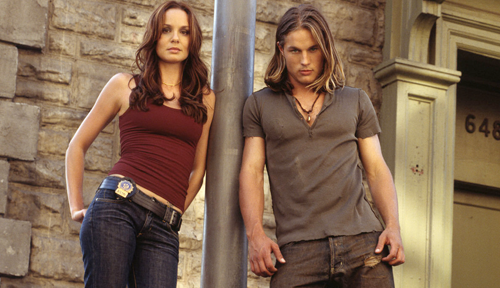 On the show, she played police officer Jane Porter, the love interest of Tarzan. Unfortunately, the show did not swing to a second season, but she moved onto other projects such as Numbers, Queens Supreme and, finally, Prison Break.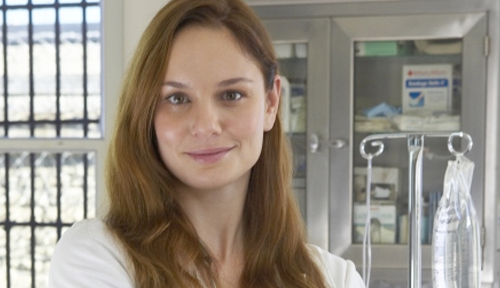 On Prison Break, Callies played Dr. Sara Tancredi, the love interest of the shows main protagonist. One year later, she would soon be taking up a similar role, Lori Grimes. Love or hate the character, I think we can all agree that Sarah did a damn fine job playing her!
Josh McDermitt
Josh McDermitt made his first television appearance on the show Last Comic Standing in season 4, where he made it all the way to an impressive fourth place!
Shortly thereafter, he was cast for a number of roles, including the TV movie Rehab for Rejects and the digital short Iron Man 2 Table Read for Funny or Die. He would soon make his longest running appearance (to date) on the show Retired at 35.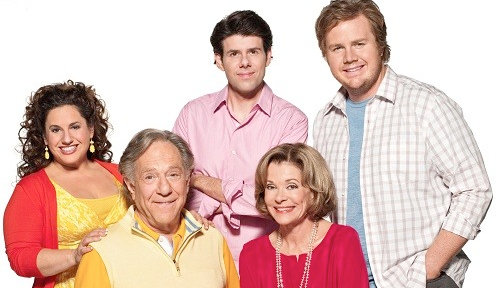 He played the lead's best friend in the show, and although it only lasted one season, after 20 episodes his talent shined through. Not soon after, he would make appearances on two AMC shows, the first The Walking Dead, and then Mad Men!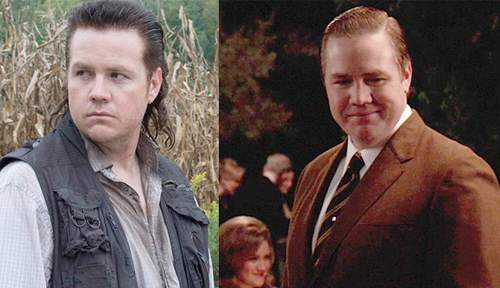 In Mad Men, McDermitt played George Payton in season 7. Although it's a small role, playing any role on Mad Men makes you a hero at the Skybound office.
Alanna Masterson
Alanna Masterson began acting at the age of six on the show The Young and the Restless. She was on the show for a year, and then continued onto a variety of shows like Malcolm in the Middle (where her real-brother Christopher Masterson played Malcolm's oldest brother, Francis), Greek, and Grey's Anatomy.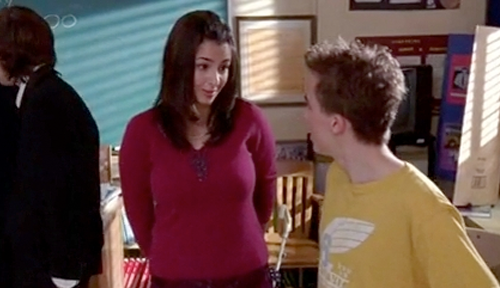 She made a big splash in her first movie, Peach Plum Pear in 2011 where she played the kind neighborhood girl, Nora.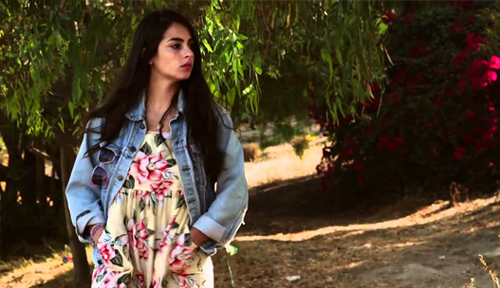 Soon after her role, she would make her debut in The Walking Dead as Tara Chambler, former Governor follower, current Terminus container resident.
Brighton Sharbino
Even at the young age of 12, Brighton Sharbino has a number of credits on her resume! Her first role was in 2008 on the show Friday Night Lights (which is up there on the Band of Brothers/Mad Men level of respect here at Skybound HQ), and then she jumped over to the wildly popular show Hannah Montana.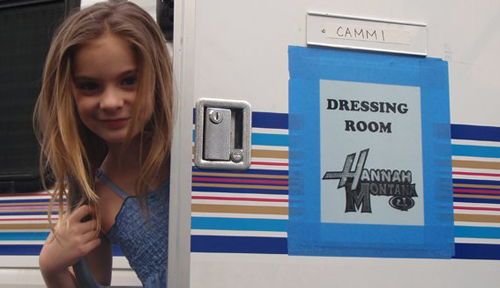 Perhaps this is where she started to fall to the dark side? Anyway, after her stint on the Disney show, she got roles on shows including Prime Suspect and NCIS, and this past year, she made her first motion picture appearance in the movie Cheap Thrills. An impressive filmography for someone of any age, let alone a 12 year old.
Norman Reedus
Norman's first feature film was Floating (1997) where he starred as Van, a troubled boy going through several personal tragedies. Needless to say, it's a drama. He followed this up with several other narrative features, including Mimic (1997) and Dark Harbor (1998).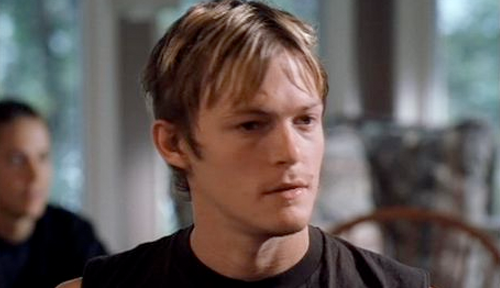 Then Norman broke out with the cult favorite The Boondock Saints in 1999, where he played one of two fraternal twins crusading to rid Boston of corrupt Mafia members.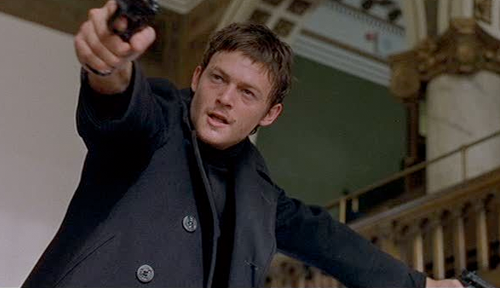 A few years later, he played Scud in Blade II (2002), which is really all you need to know. Rakish, dirty, chain smoking Scud isn't that too far off from The Walking Dead's Daryl. Maybe a few pounds heavier, and not as cool, but the hair is almost there.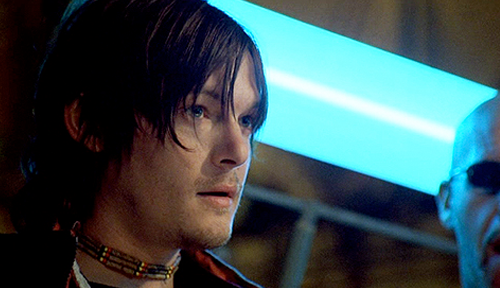 Norman Reedus's modeling and acting career also landed him several roles as dark hunks and creepy dudes in music videos, including "Wicked as it Seems" by Keith Richards, "Judas" by Lady Gaga, and (picture below) "Violently Happy" by Bjork.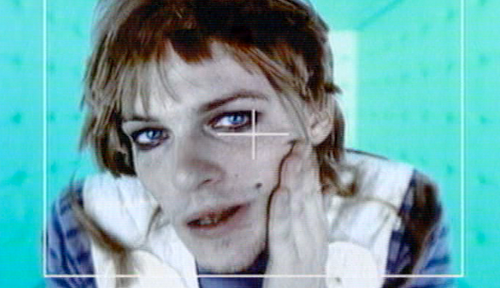 So, who do you want us to research next? Christian Serratos? Andrew J West? Comment below and let us know!