Carl's forthcoming demise has elicited an outpouring of reactions from fans and cast alike. Andrew Lincoln was initially surprised and said it'll bring his character Rick "unbelievable pain" in the back half of Season 8. Chandler Riggs himself called his character's passing"bittersweet" and "quite the shock to hear the news." However, Riggs was also happy that his character would leave a lasting legacy.
Norman Reedus, who has also been on the show from Season One, had his own opinions. "I was desperately unhappy about that," Reedus recently told Entertainment Weekly. "I've seen Chandler grow up from a little boy. I've known that kid so long, and it always hurts when you lose a family member on the show. Chandler is definitely a family member to me. I was not happy about it. I always thought Chandler would be the last man standing, to be honest."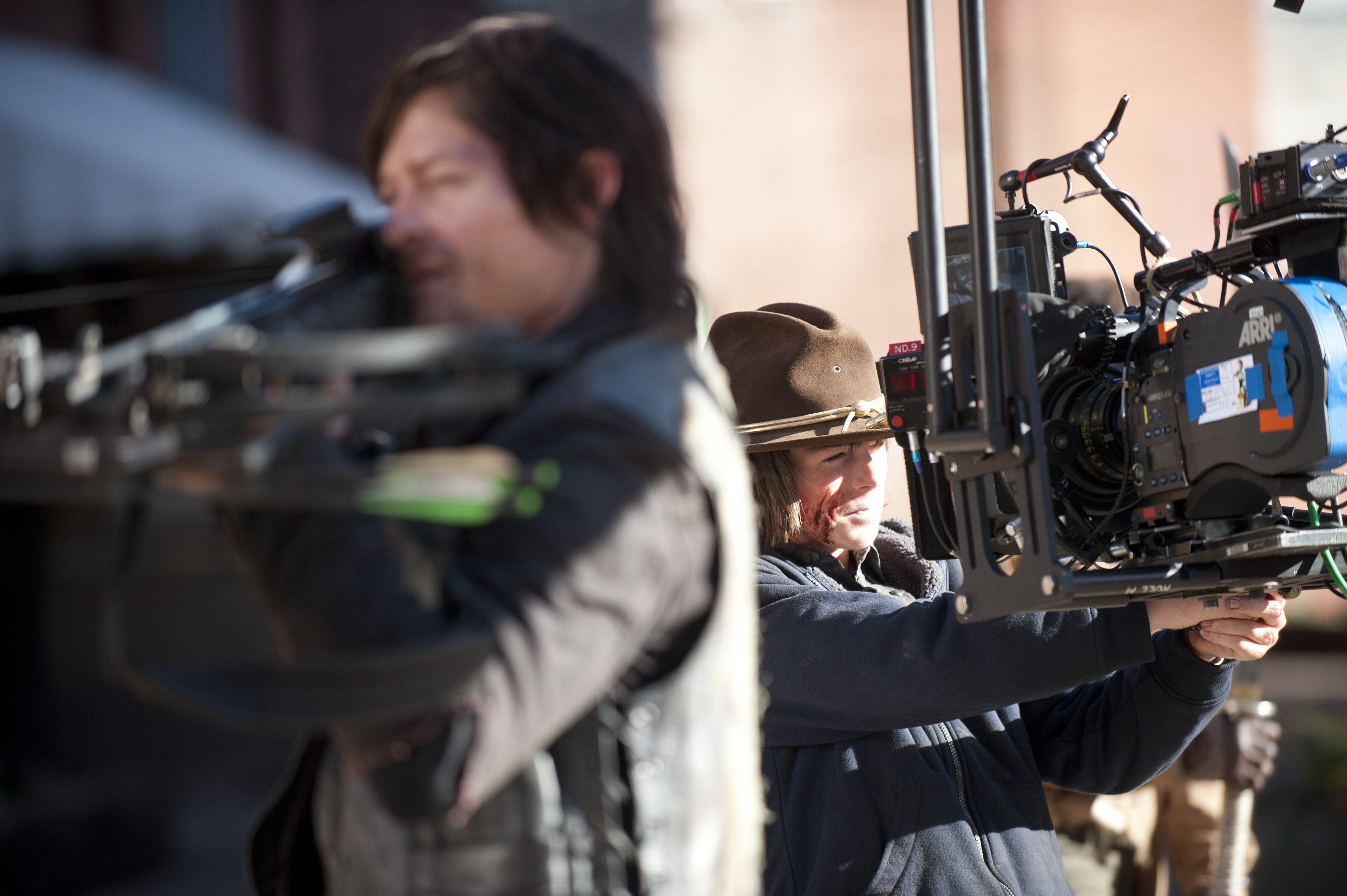 Reedus, who recently told a Variety Panel that he'd like to play Daryl Dixon forever, told EW, "The people that started this show, to me, are the heart of the show. When you lose those key members, it's such a big blow to the show, and to the fans, and to us that are there. Who's left? There's only a few of us left out of all those people."
Walking Dead Creator Robert Kirkman understands the sadness that comes along with a major character death. "We're not supposed to be happy when these characters die," Kirkman recently told Entertainment Weekly. "We are supposed to be worried about what comes next, and anticipating what comes next, and stressing about what comes next. That just shows that you're engaged and you're interested. Our job is to now pay that off and fulfill that interest, and prove that this was a decision worth making. That's what we've got to do." As sad as Norman was about the news, he still expressed confidence in Chandler's future success. "I love Chandler. He's very talented, and he's very driven, and he's going to do great."
---
The Walking Dead returns Sunday, February 25th at 9PM on AMC.