The Walking Dead Mid-Season 8 Finale is going to be HUGE. Airing on Sunday December 10th, Episode 808 will carry a lengthy 88 minute runtime, which is much longer than the usual 60 minutes fans are accustomed to. (Including commercials, that equals about 66 minutes of content). Traditionally, the bookend episodes are longer than the rest. Last year's gut-wrenching Mid Season 7 Finale had a runtime of 86 minutes and was worth every second. A reminder: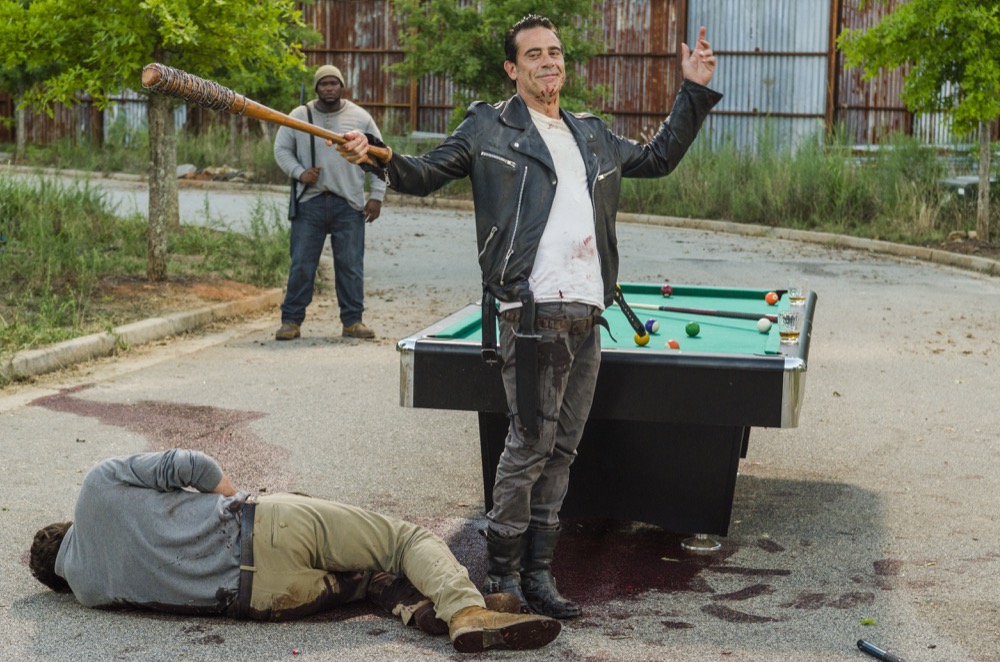 According to ComicBook.com, the episode is directed by Walking Dead Executive Producer and Visual Effects guru Greg Nicotero, who also directed the Season 8 Premiere and will direct the finale.
Although we can't reveal what will happen in the Mid-Season Finale, we'll promise it'll be worth the runtime. You can catch new episodes of The Walking Dead on AMC Sundays at 9PM.