Welcome to our weekly mailbag! This week we tackle a WHOLE bunch of Season 9 questions and more. This is your mailbag for week of June 28th, 2018.
---
All Out Restoration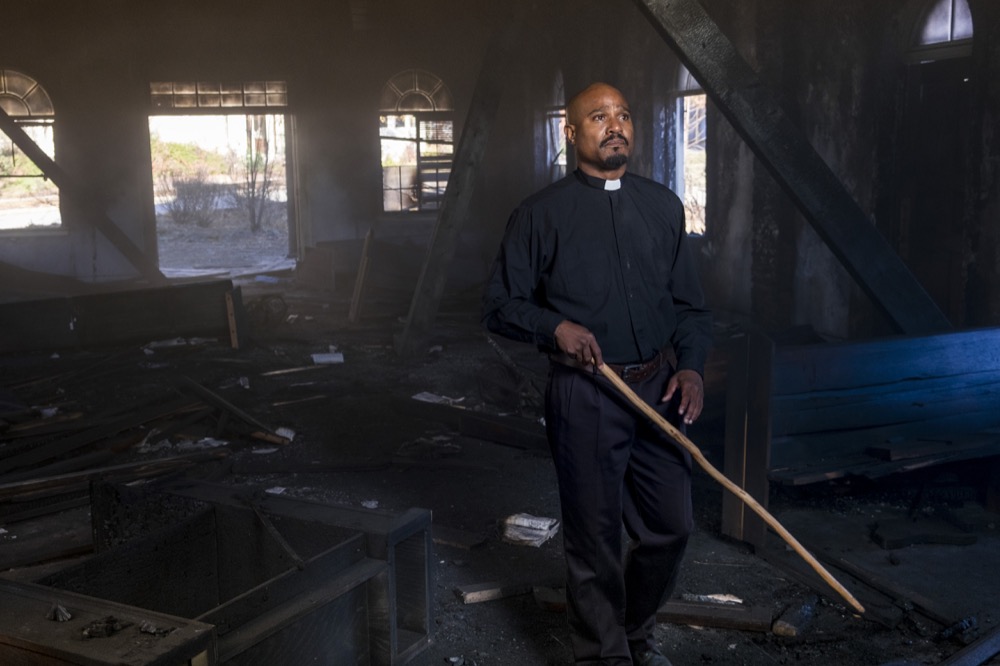 Will we get to see some of the process of building the things in the book Georgie gave to Maggie? Or will the time jump just show us the World of The Walking Dead after the war with everything pretty much back to normal?

— Jack (@GroupOfGamers) June 27, 2018
We'll actually get a bit of both. While some of the communities will experience more growth, each one still has a lot of work to do. You're on to something with Georgie's plans, as well. Those civilization blocks she gave to Maggie will definitely play into the rebuilding of the Hilltop and beyond.
---
Survival Over Fighting?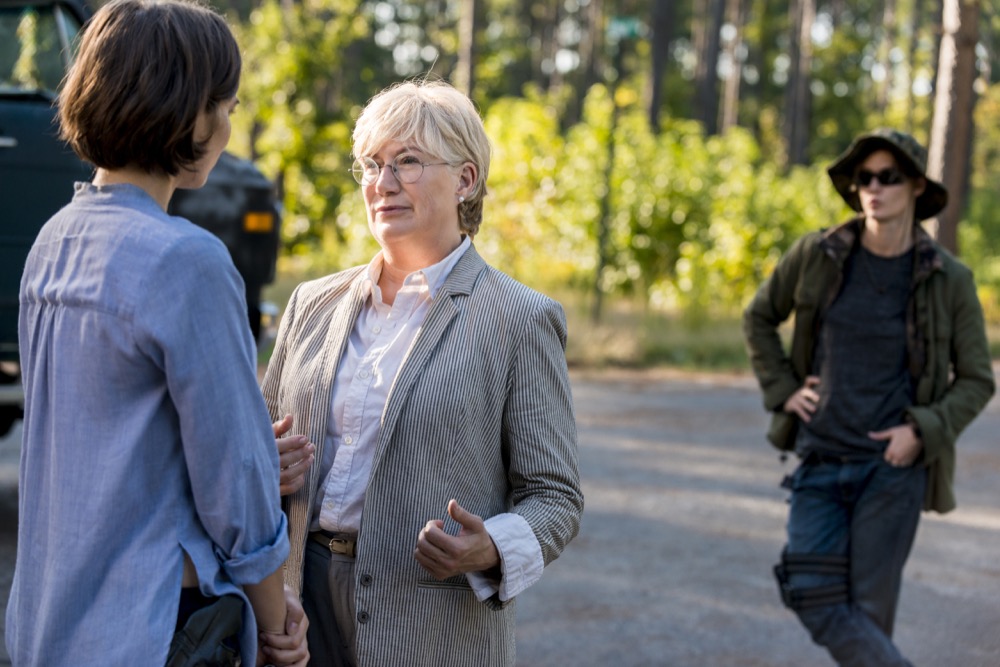 Will we see more of how people are working to survive – building, farming, manufacturing, trading – rather than just fighting with other groups?

— Judith (@RoodJood) June 27, 2018
Adding onto the question above – yes. We will see a lot more rebuilding than the typical altercations between communities. Our heroes will also be on the road a lot more than recent seasons.
---
Negan Returning To the Comics?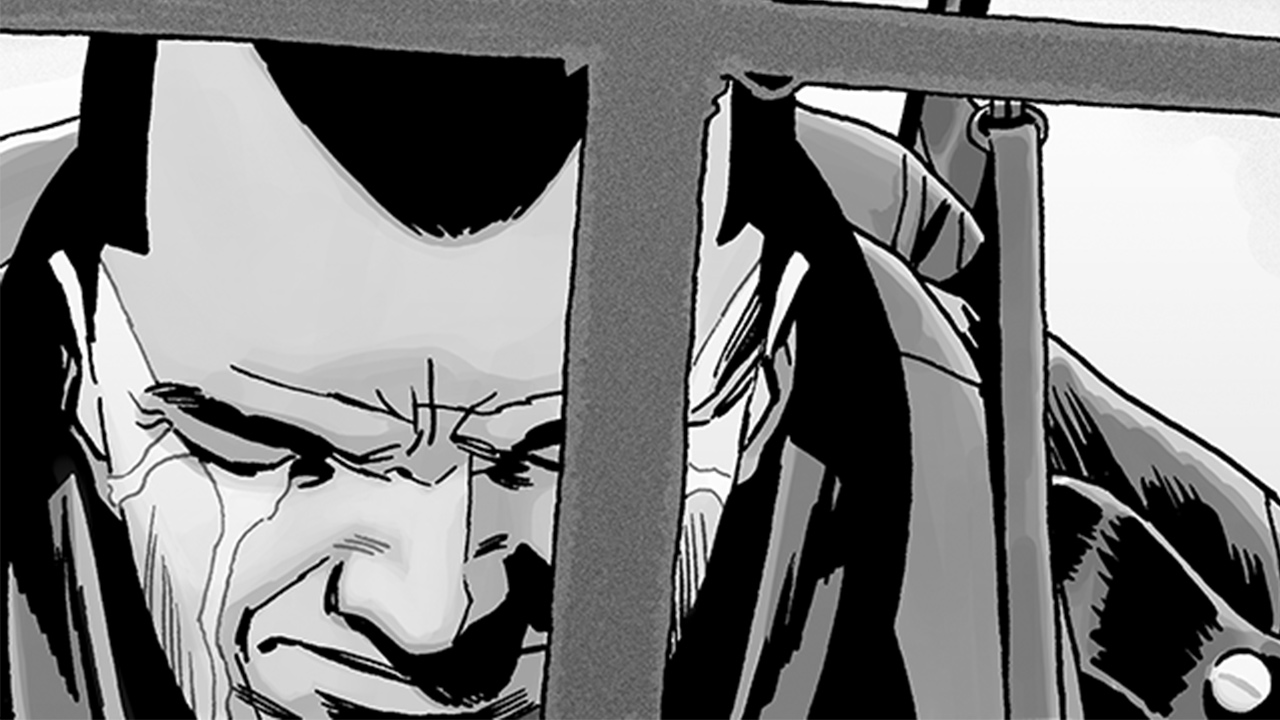 Will we ever see #Negan again in the comics?! It's been 6 issues already and I miss him! ? #BringBackNegan

— Andy (@AndyGasal) June 27, 2018
For those of you who don't read the comics, Negan is finally out of the picture…for now. After getting kicked out of Alexandria, Negan lives on his own for a while before getting confronted by Maggie. She finds him in a barn and holds a gun to his head. Negan begs for death but Maggie gets her closure and decides to let him live out the rest of his miserable life. So will we see him again? Robert Kirkman has said in a few Letter Hacks that it's possible, but indicated if we did it wouldn't be anytime soon.
---
Biggest Threat To Rick?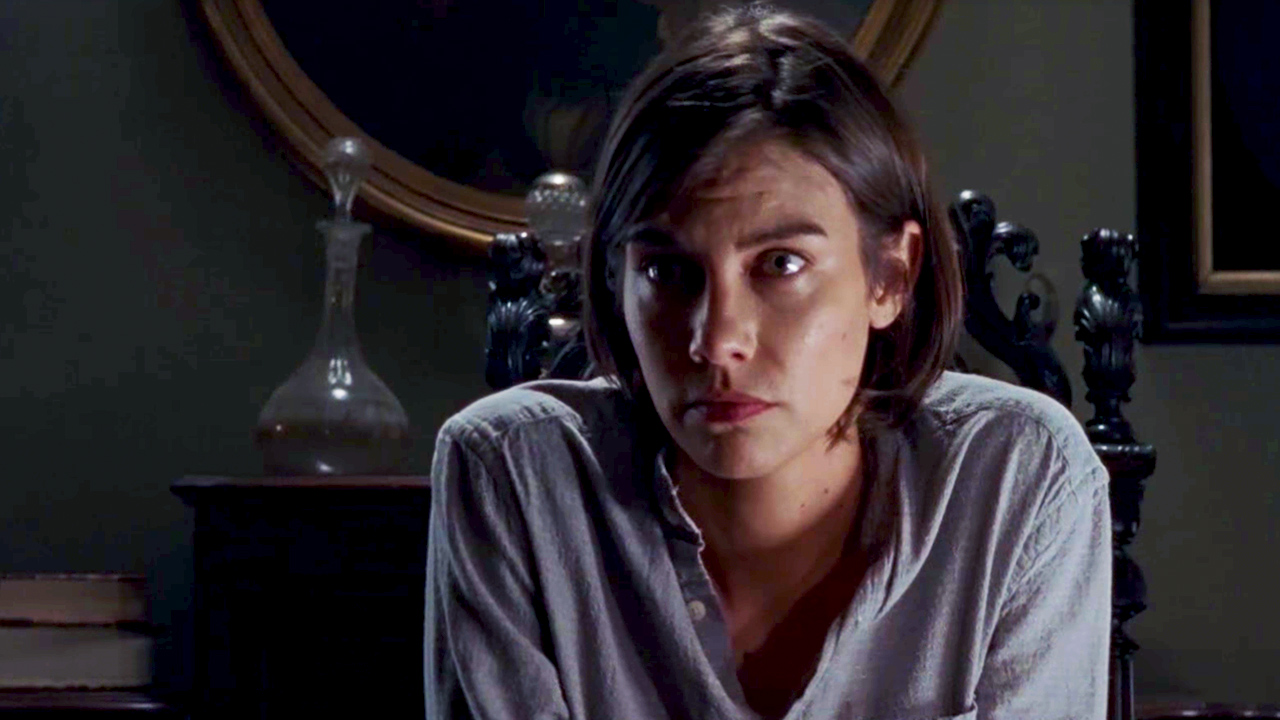 What is going to be a bigger threat this year to Rick? Maggie/Darryl or the Whisperers?

— Joe Kirsch (@ChrisFarleysSon) June 27, 2018
Rick will face a lot of challenges when we return for Season 9 this Fall. As for your question, we saw in the Season 8 Finale that Maggie, Daryl, and Jesus were very much against Rick's decision to save Negan – and that resentment will continue to cause problems in Season 9.
---
Michonne/Judith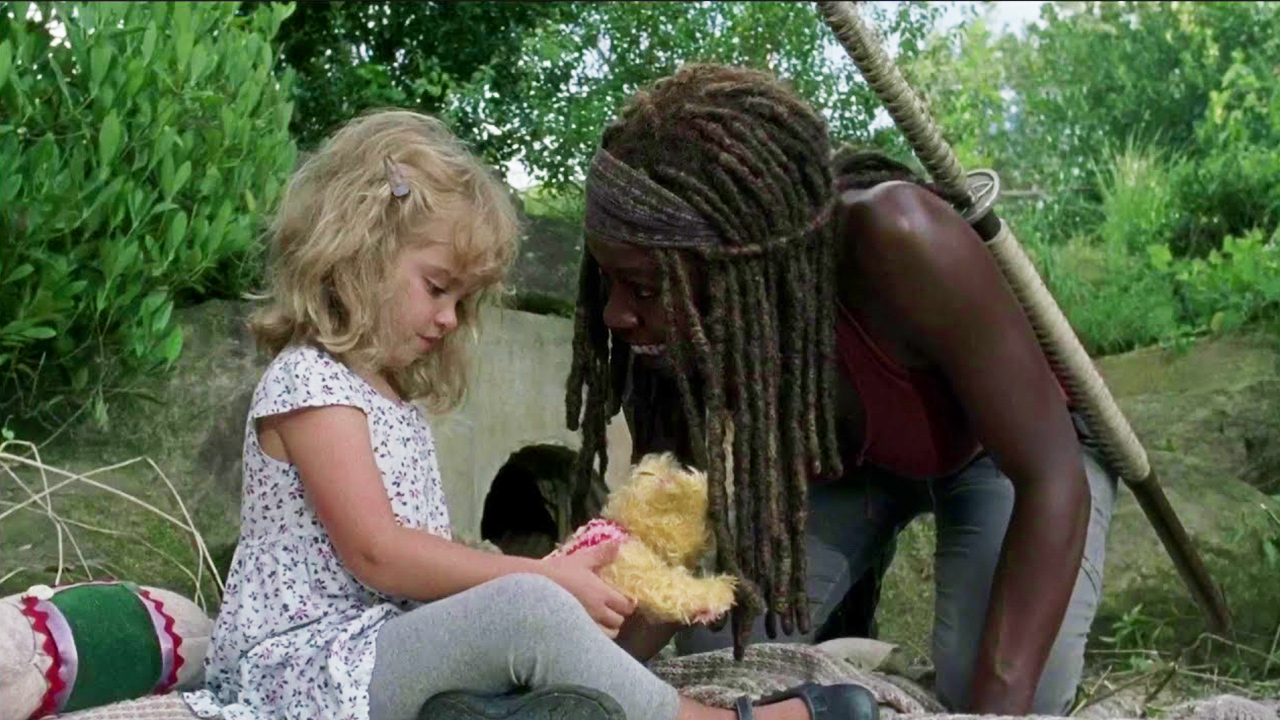 Can we expect more mother/daughter time with #MichonneGrimes and Judith? pic.twitter.com/tRlfSG8sBY

— Tashann Grant (@MrsGrimesGrant) June 27, 2018
That's a pretty solid assumption.
---
Tainted Meat!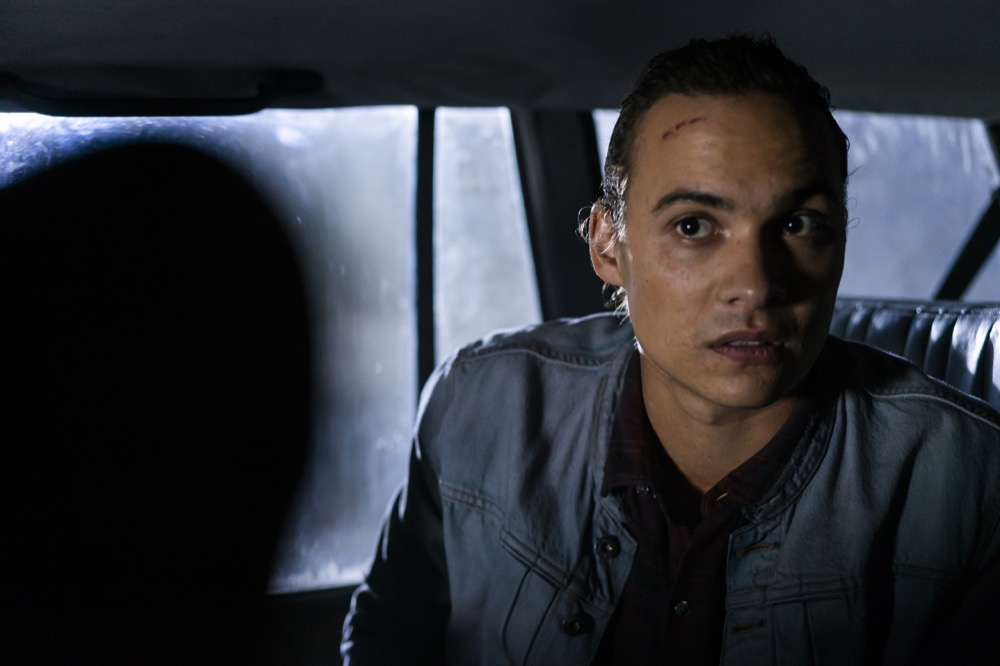 On Fear TWD, Nick ate meat from a dog that had been partially consumed by walkers. On TWD, some of the group had eaten from bad soil. What is the difference here and why was Nick not as affected. ?‍♀️

— Kayla Jackson (@Kayla_Jackson21) June 27, 2018
Great question! As mystifying as the walker virus can be, we do know that for some reason it doesn't affect animals. Whether they carry a natural immunity or it just applies to humans, you typically wouldn't contract the virus from eating tainted animal meat.
---
Richonne Update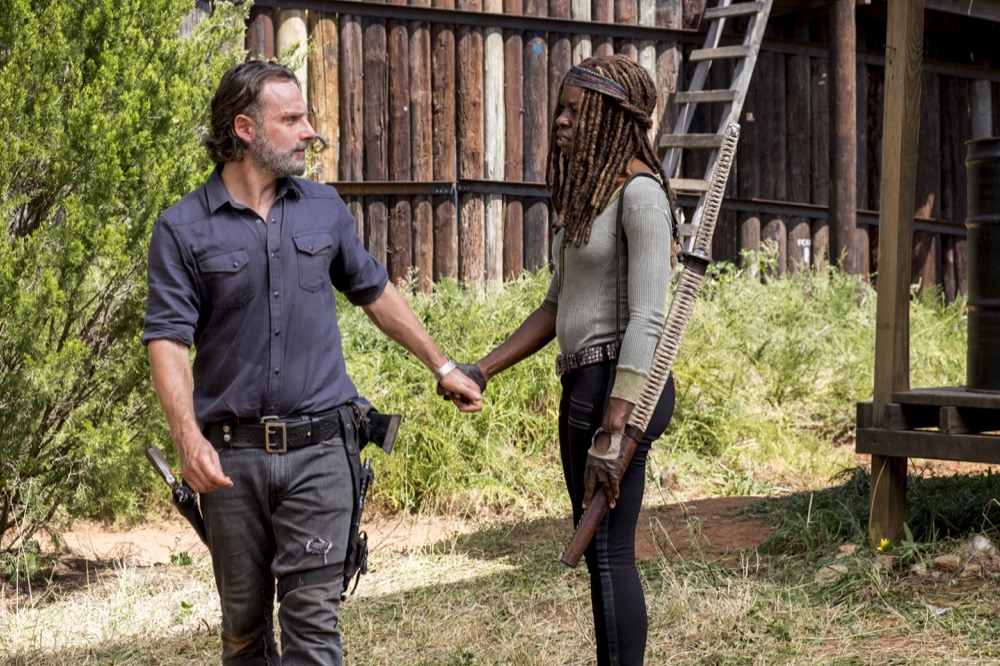 What's Richonne like this season?

— shay loves danai (@okoyegrimes) June 27, 2018
It's really adorable – Richonne fans won't be disappointed.
---
More Ezekiel?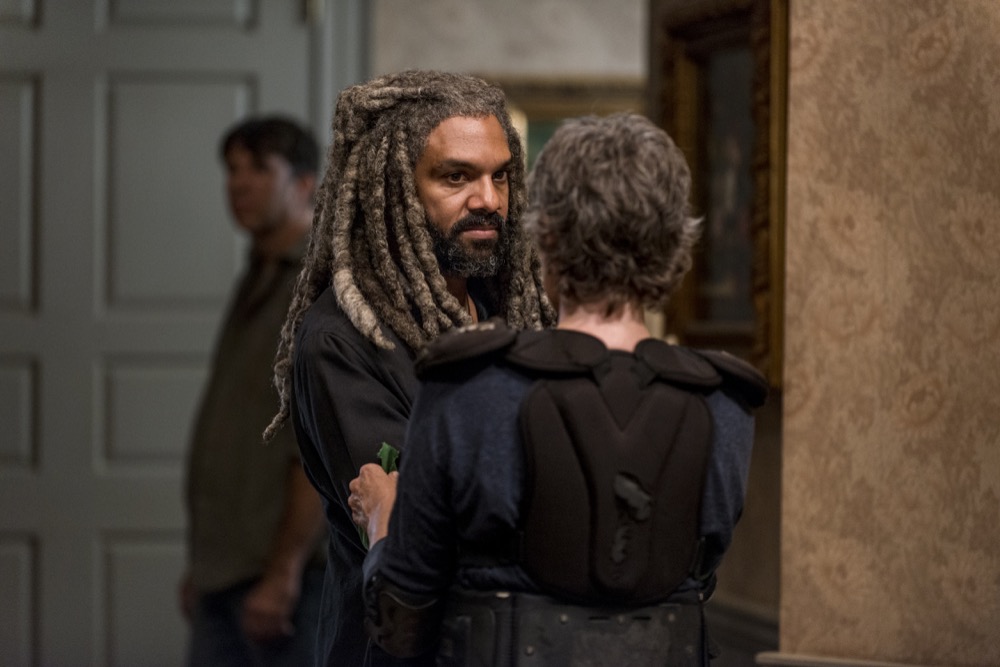 Will King Ezekiel get a bigger role than what he does in the comics at this point or more back story? Please no hinting at the comic stuff we do know. We have enough people on death watch.

— Zombie Madam (@MadamZombie) June 27, 2018
King Ezekiel will chart a different path than his comic counterpart in Season 9. That's not to say the show version will be completely different, but you will be in for some surprises.
---
Daryl/Aaron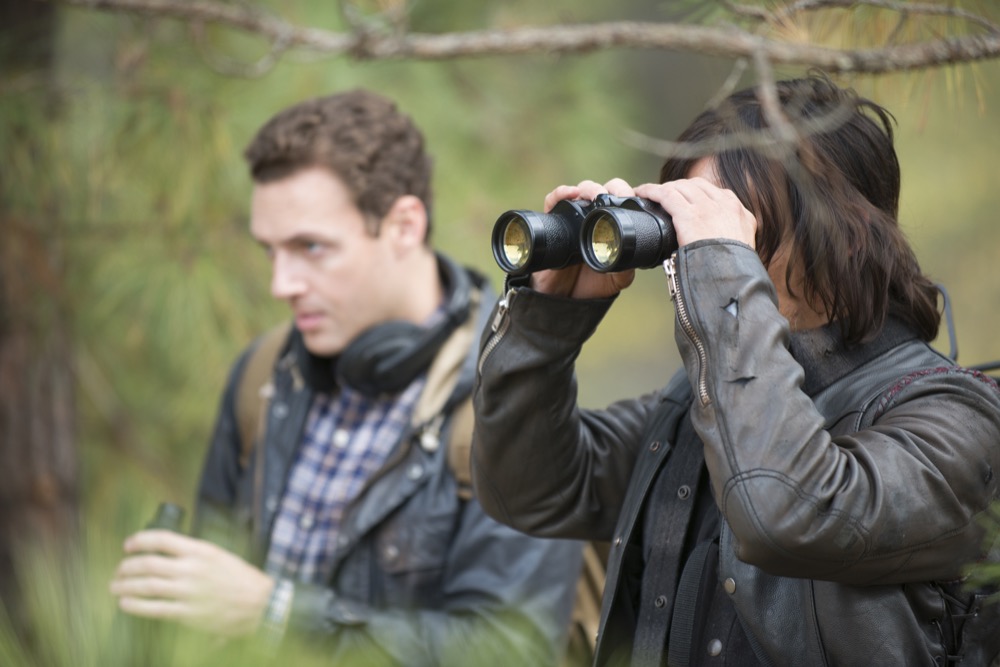 Will Daryl and Aaron remember they are friends in Season 9?

— Carrie© (@carrieWUTWUT) June 27, 2018
Hey, All Out War tends to separate people. But yes, there will be some Daryl and Aaron scenes to help you get your fill.
---
More Daryl?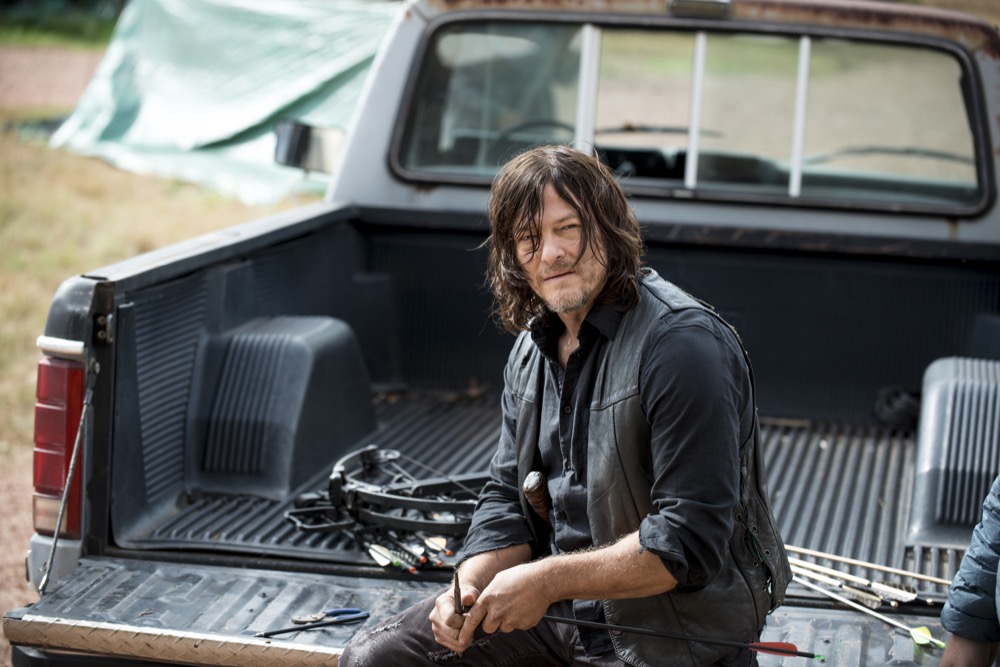 Will Daryl have more speaking roles in season 9… he was such a big part in the first 4 seasons… the "STILL" episode is one of my favorites… more Daryl please!!!??

— Karen Montez (@KJPURPLE622TWD) June 27, 2018
We're beginning to notice a lot of these questions are some form of 'will we see more of _____' this season?' But that's OK. Good news – Daryl will also play a bigger role than last season.
---
Maggie's Baby?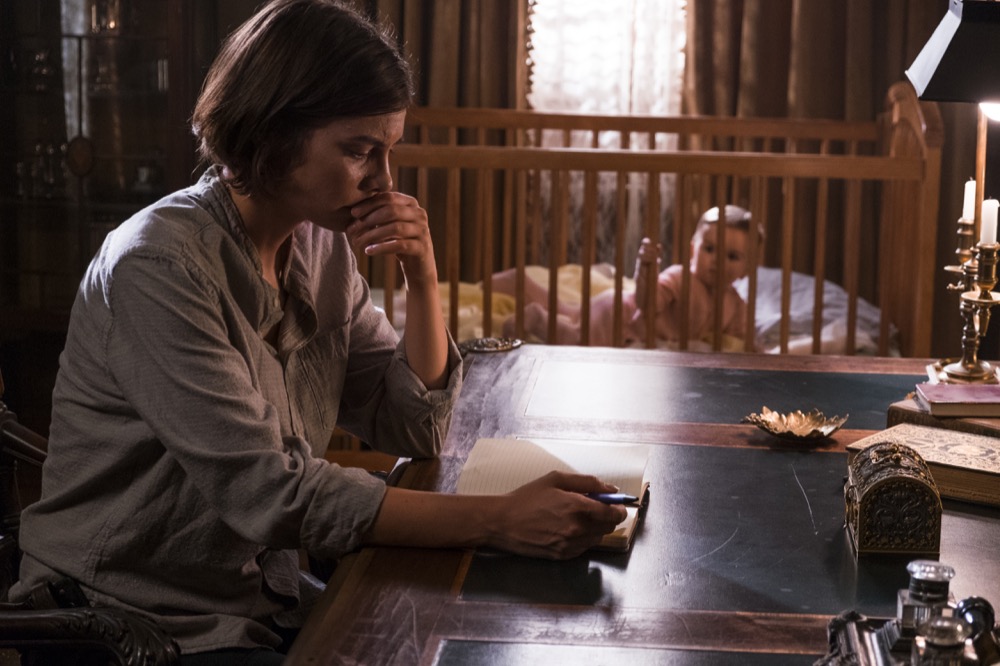 What's up with Maggie's baby?

— Moral (@PlanetPuffle) June 27, 2018
You'll see.
---
Negan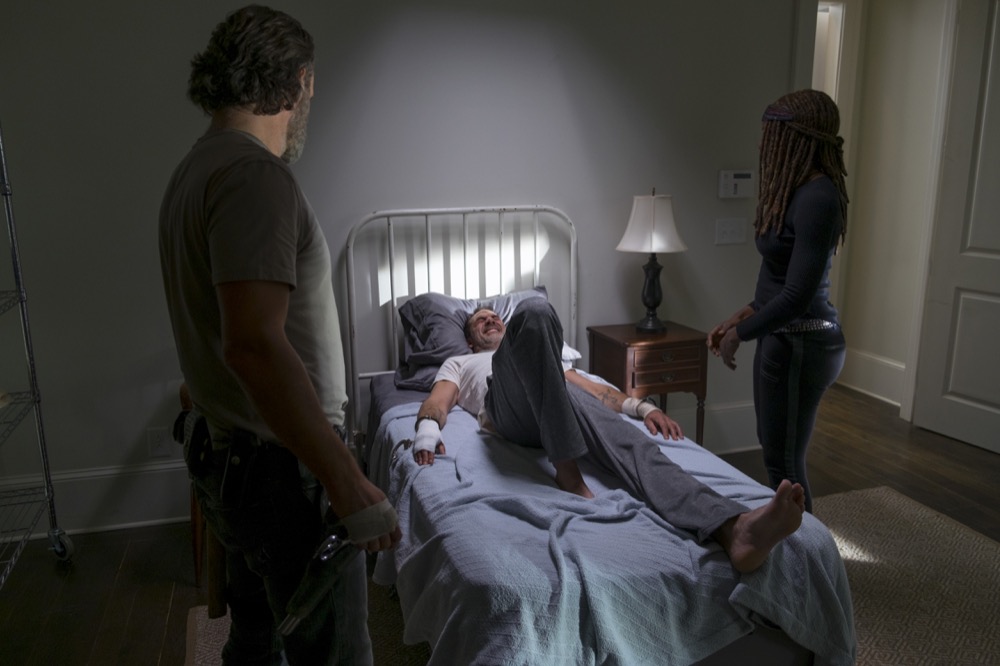 Why is Negan still alive?

— Makidis (@MakidisRsa) June 27, 2018
It's just like Rick explained in the Season 8 Finale as he stared Negan down in the infirmary – he wants Negan to watch them thrive without him. Rick wants to prove Negan didn't actually save anyone, and that life without him isn't only possible, but much greater than life with him. Of course, Rick is in the minority of people who agree this lesson is worth it.
---
Aaron and Enid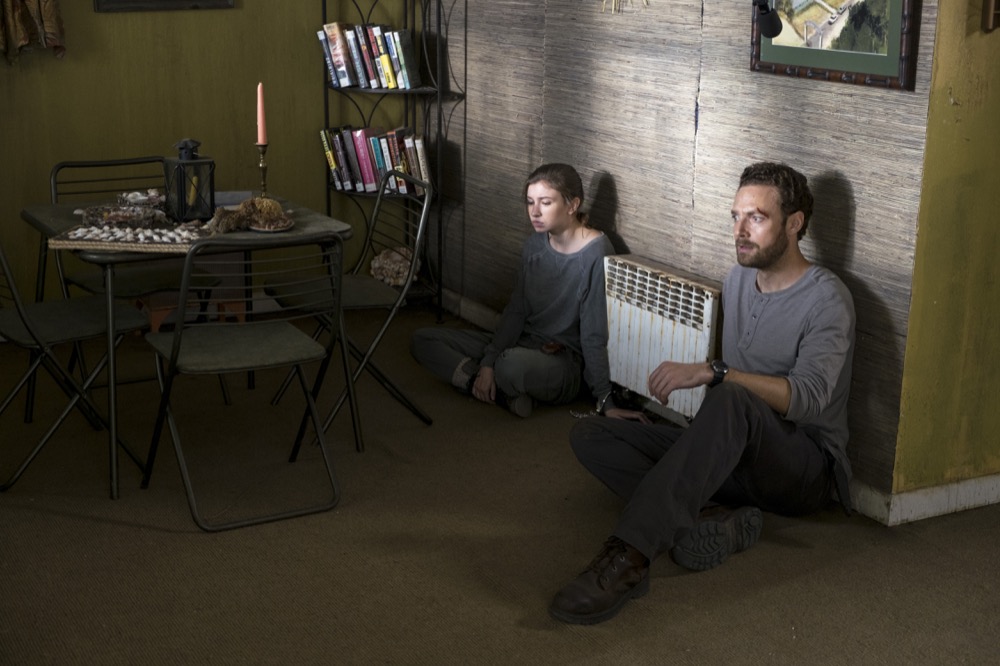 are aaron and enid going to spend more time together in season 9?

— katee (@butchellie) June 27, 2018
In a way, yes.
---
Dwight and Sherry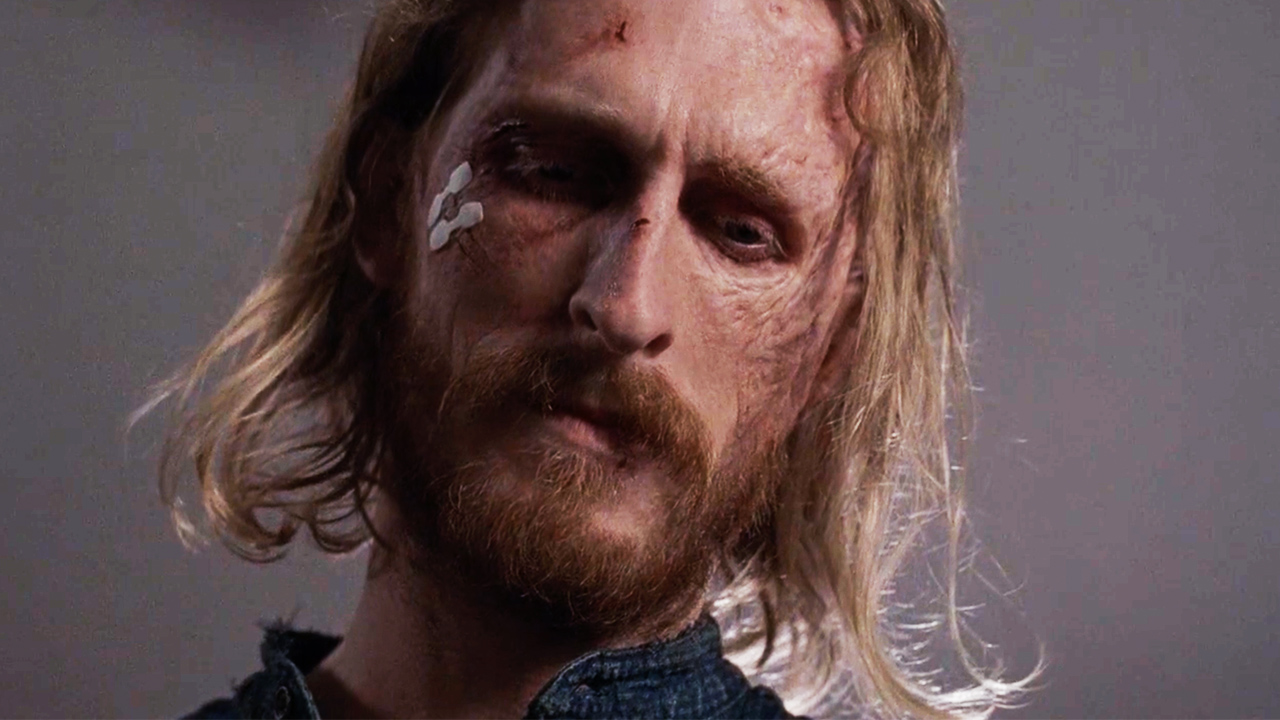 Any updates on Dwight or sherry?

— Anya 7890 (@Anyaof7890) June 27, 2018
Unfortunately not.
---
Jadis/Anne Integration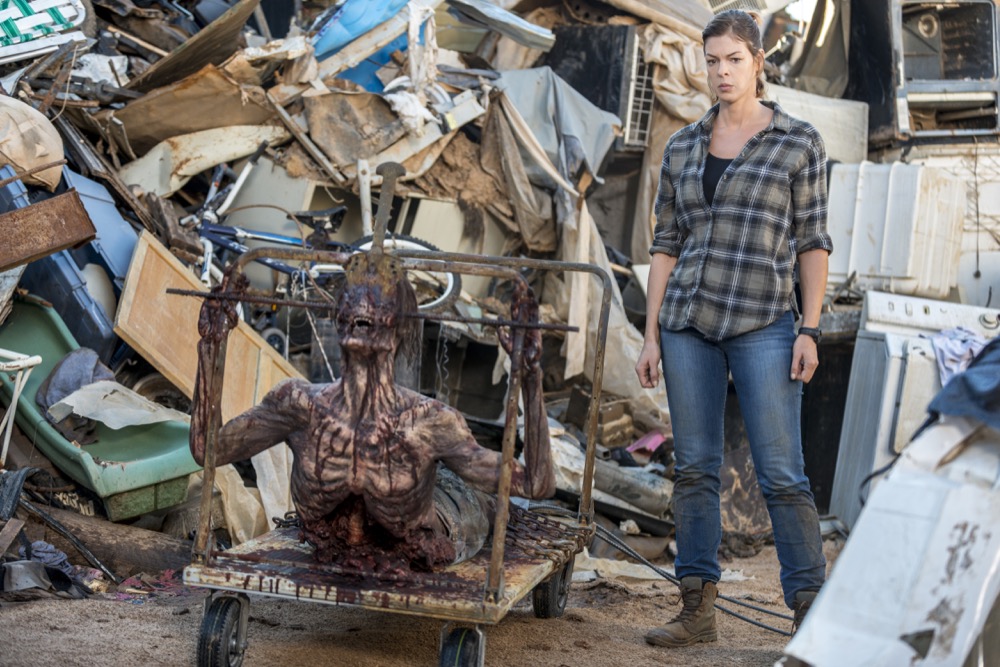 It's been hinted that Jadis will get a bigger role and surprising development. She can't do it alone. What characters will we see help Jadis integrate into the group?

— Zombie Madam (@MadamZombie) June 27, 2018
Father Gabriel, surprisingly enough. And let's get in the habit of referring to Jadis by her given name, Anne. I know, it's tough for us to adapt to as well.
---
Anne and Negan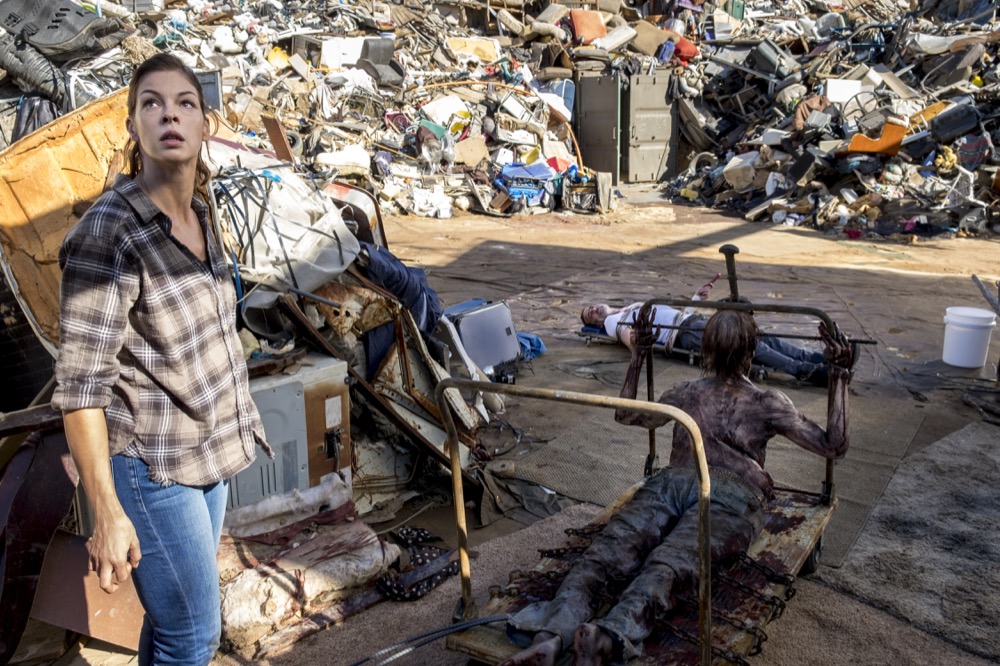 Will Jadis and Negan be a couple?rsss

— Patrícia Daniela (@pattydanny22) June 27, 2018
Nope, sorry to disappoint.
---
Get to The Choppah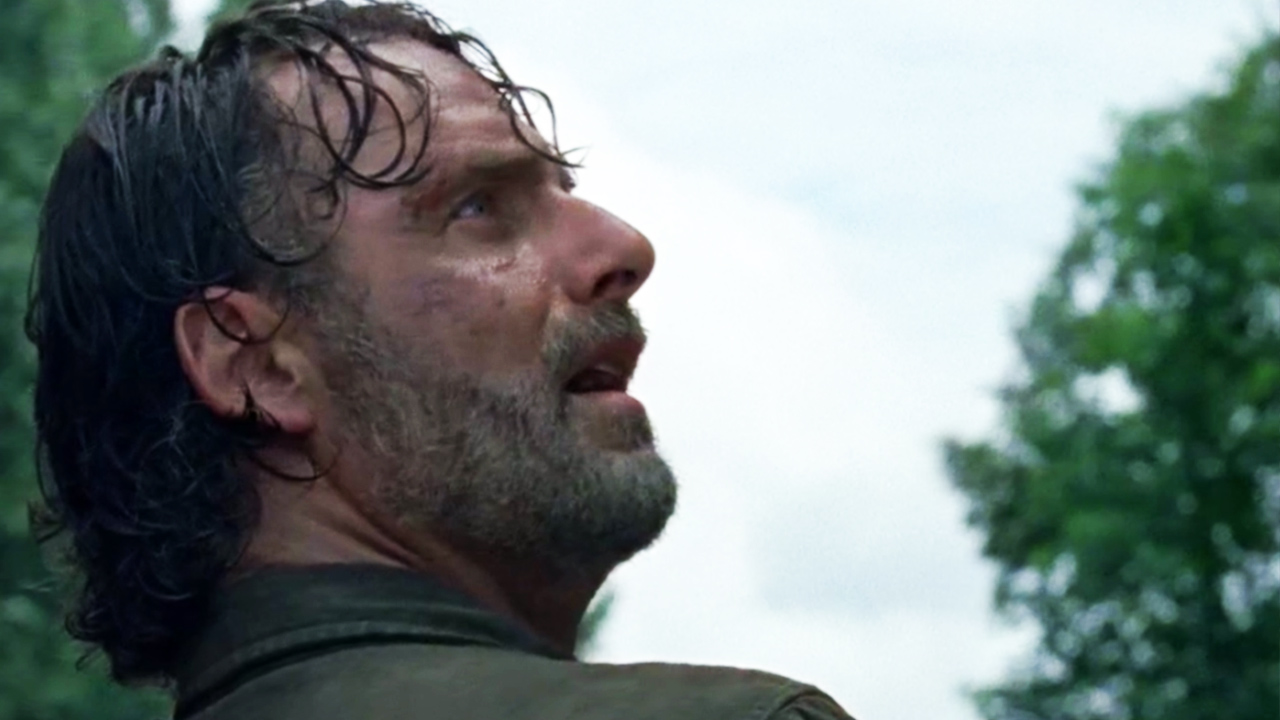 Will we find out more about the helicopter?

— John Dorsey (@johndorsey82) June 27, 2018
You absolutely will.
---
Story or Gory?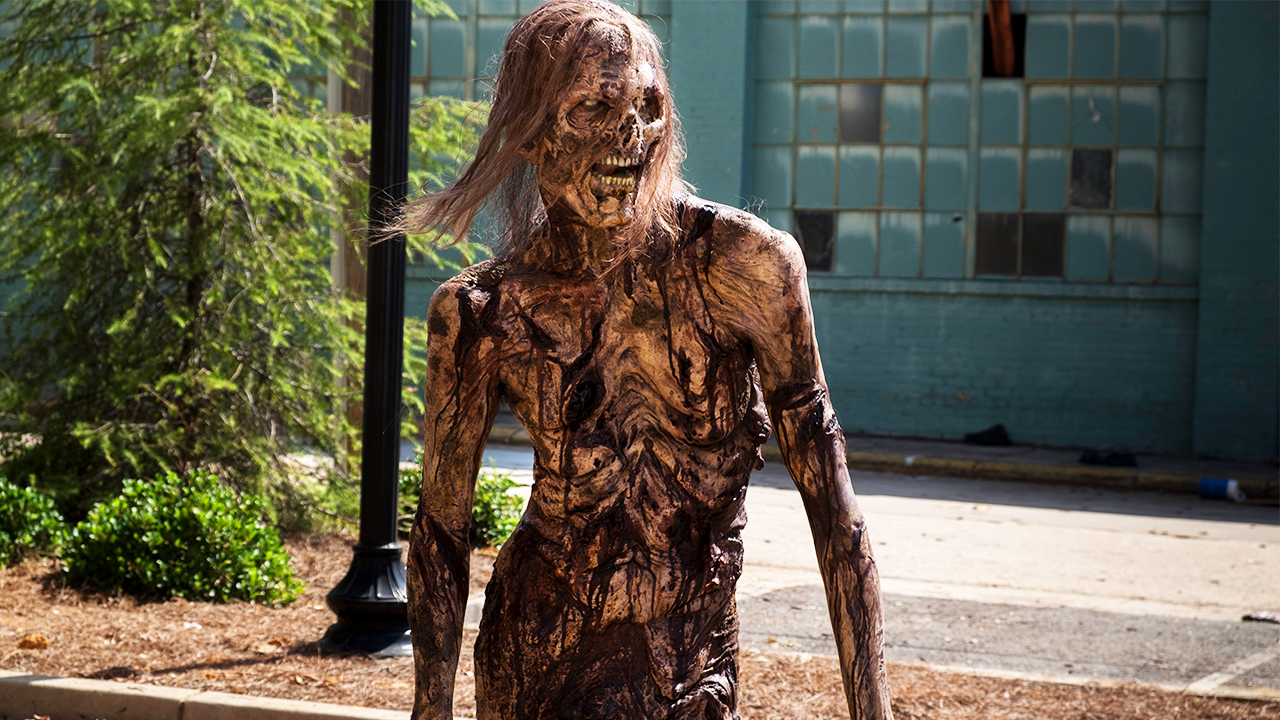 Will next season be more story or gory? Talk or action?

— Marline O'Farrill (@GrandmaMO) June 27, 2018
Definitely story, but you'll also get plenty of gore in the process.
---
Switching Sides?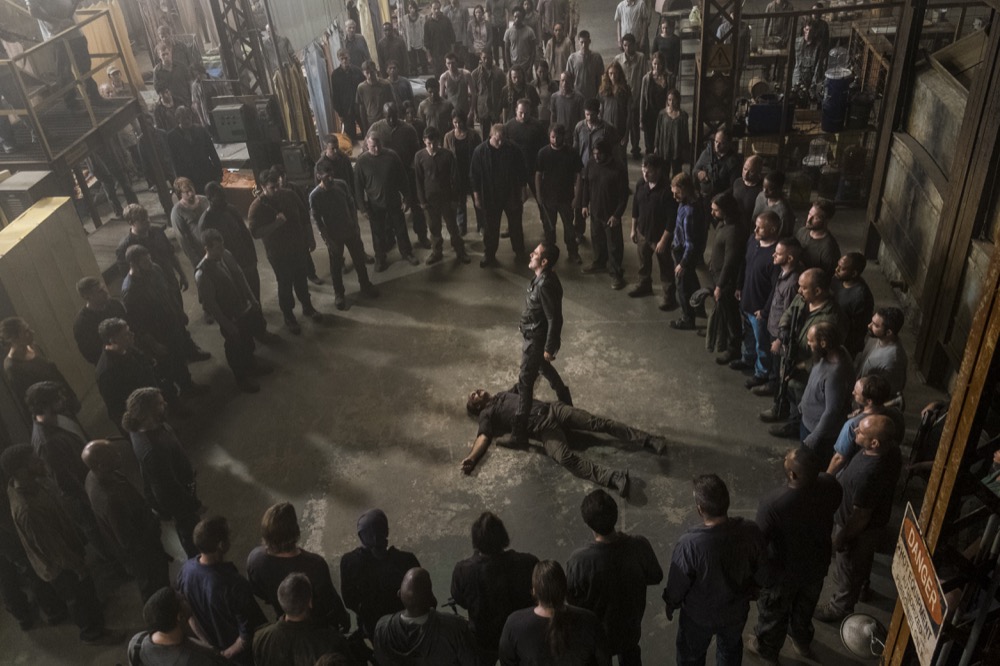 Can @BrandonDavisBD join the Kingdom instead of being a Savior?

— Carrie© (@carrieWUTWUT) June 27, 2018
No, Brandon's "I am Negan" forehead tattoo is a non-starter for other communities welcoming him in.
---
Release Dates!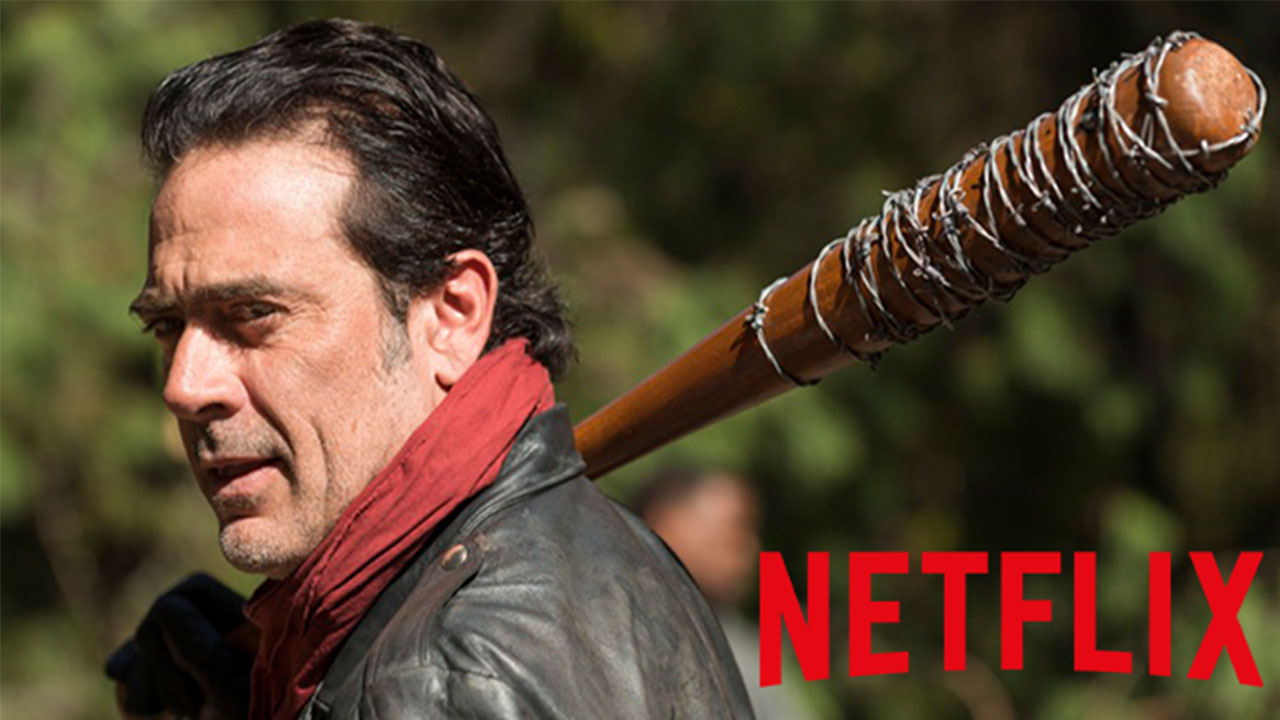 When is season 9 going on air and when is season 8 going on Netflix

— Karah Kennedy (@karahk2206) June 27, 2018
We don't have definitive dates yet, but typically the latest Walking Dead seasons hit Netflix early September while the new seasons come out sometime in October. Keep it here for official dates!
---
Sum Up The Season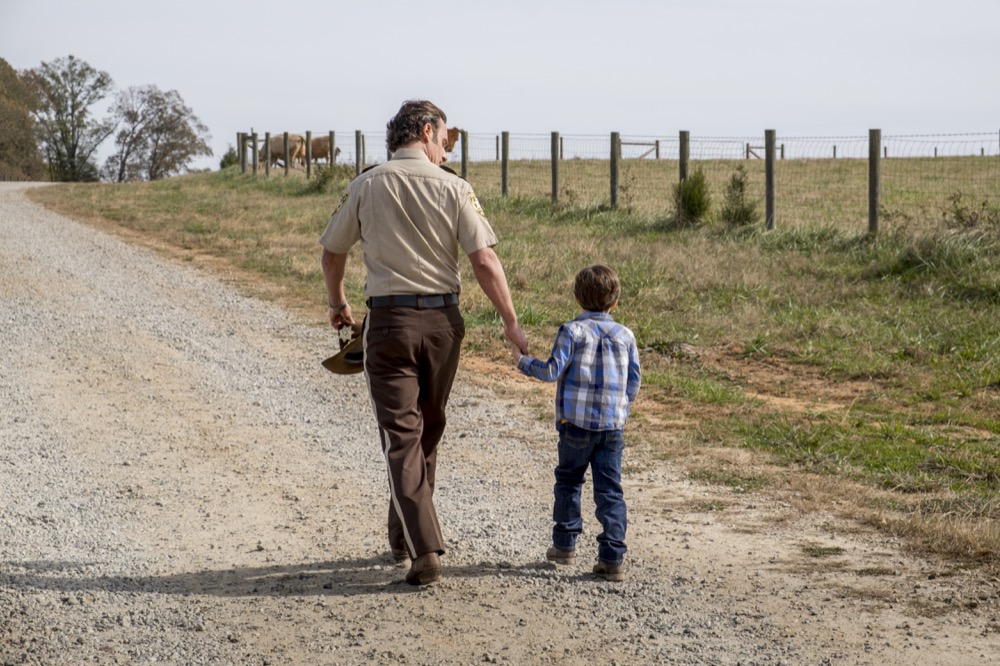 Any BIG story lines you can hint for season 9 that doesn't include the word "whisperer"?

— Carrie© (@carrieWUTWUT) June 27, 2018
Time.
---
Season 9 Soundtrack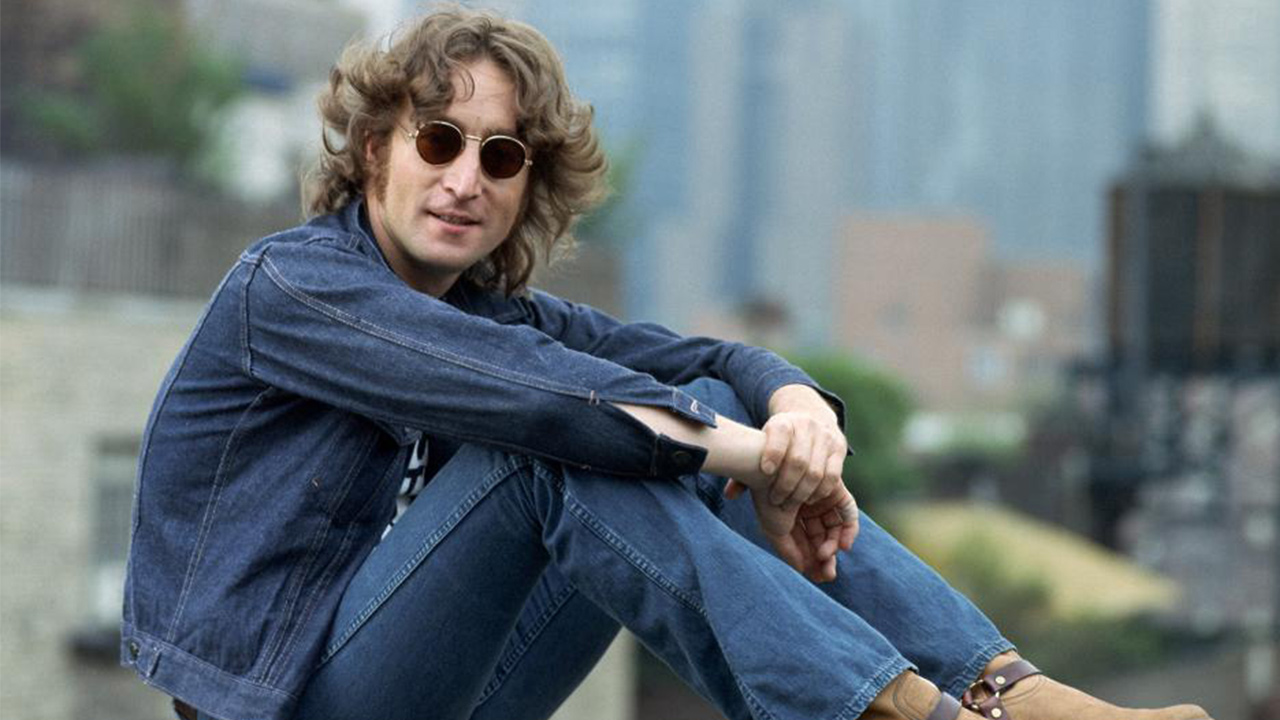 If you could pick one song that summarizes Season 9, or gives a sense of what we can expect, what would it be? ? #TWD

— Sarah J. Crist (@ubiquitousurn) June 27, 2018
LOVE this question. If Season 9 were a song, from what we've seen, it would be some combination of "Brand New Day" by Morrison, "Just Like Starting Over" by John Lennon, and "Live and Let Die" by Guns 'N Roses.
---
That wraps up the mailbag for the week of June 28th! Make sure to leave YOUR burning questions on out Twitter thread next week for a chance to be included in the next edition. Until then!