This week AMC released its latest teaser trailer for the second half of The Walking Dead Season 9. In it, we see four "walkers" wandering around the woods when one of them turns around to stare right into your soul. See it below:
---
For the uninitiated, this is a member of The Whisperers, The Walking Dead's next comic-based villain group which is comprised of living people wearing walker skin to blend in with the undead. Fans got their first glimpse of the Whisperers in Episode 906 and then a LOT more close-up in 908 when *SPOILER* one of them murdered Jesus in the cemetery. But fans have a lot more to look forward to with this group in the next eight episodes, like meeting their leader Alpha (Samantha Morton), her daughter Lydia (Cassady McClincy), and second-in-command Beta (Ryan Hurst).
This teaser follows a creepy video of Alpha putting on her skin mask along with a portrait of her wearing it, which you can see below: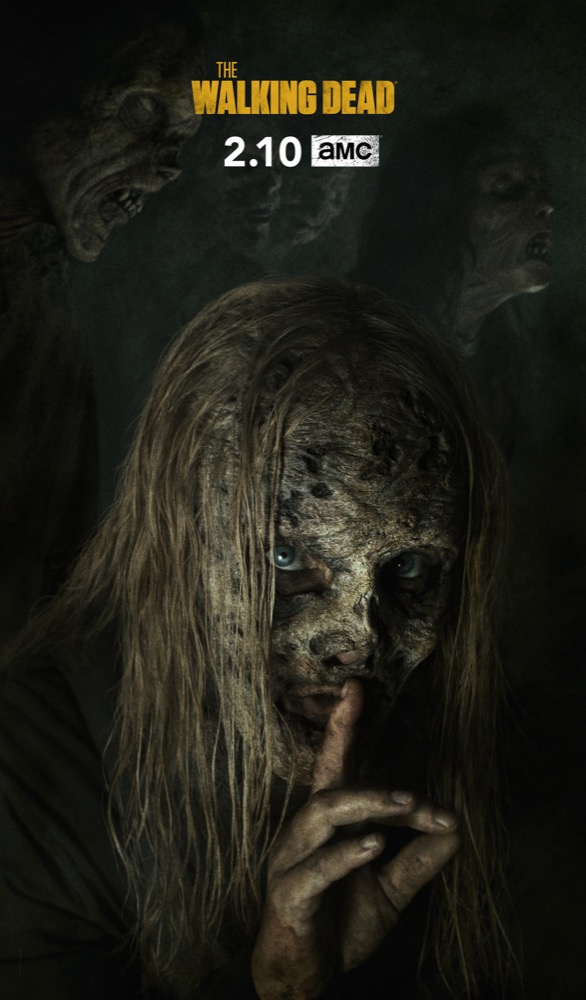 ---
The Walking Dead returns for the second half of Season 9 on AMC Sunday, February 10th.