This week's episode of The Walking Dead took us into the lion den and showed us how Negan operates. Carl was a badass, Dwight was a punk, and Spencer was a dope. Every week we break down who the major players in Season 7 rank by power. Some will drop, some will stand, and others will remain the same. Check out our list and tell us what YOU think in the comments!
---
1. Negan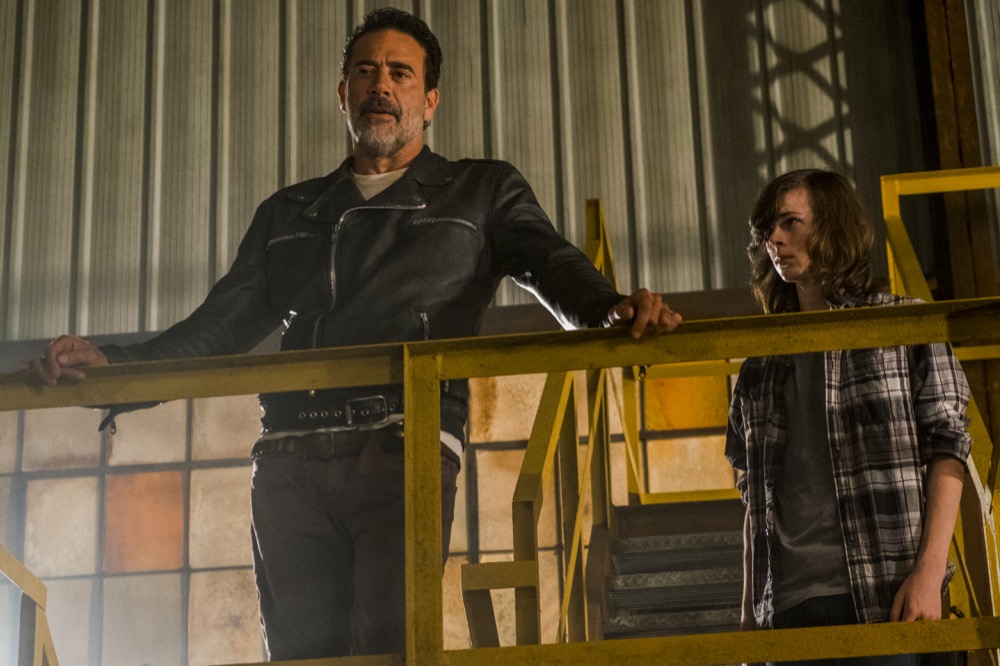 This episode was paramount in silencing anyone who had doubts about Negan's power. Not only does he rule over his own Sanctuary, control his own army, and have numerous survivor communities by the balls…he ALSO collects other men's wives, punishes them for disobedience, and makes kids awkwardly sing for him while he practices bashing people's heads in. What. A. Savage. If this episode was any indication, Negan's not close to falling from the top spot of our power rankings any time soon.
---
2. Simon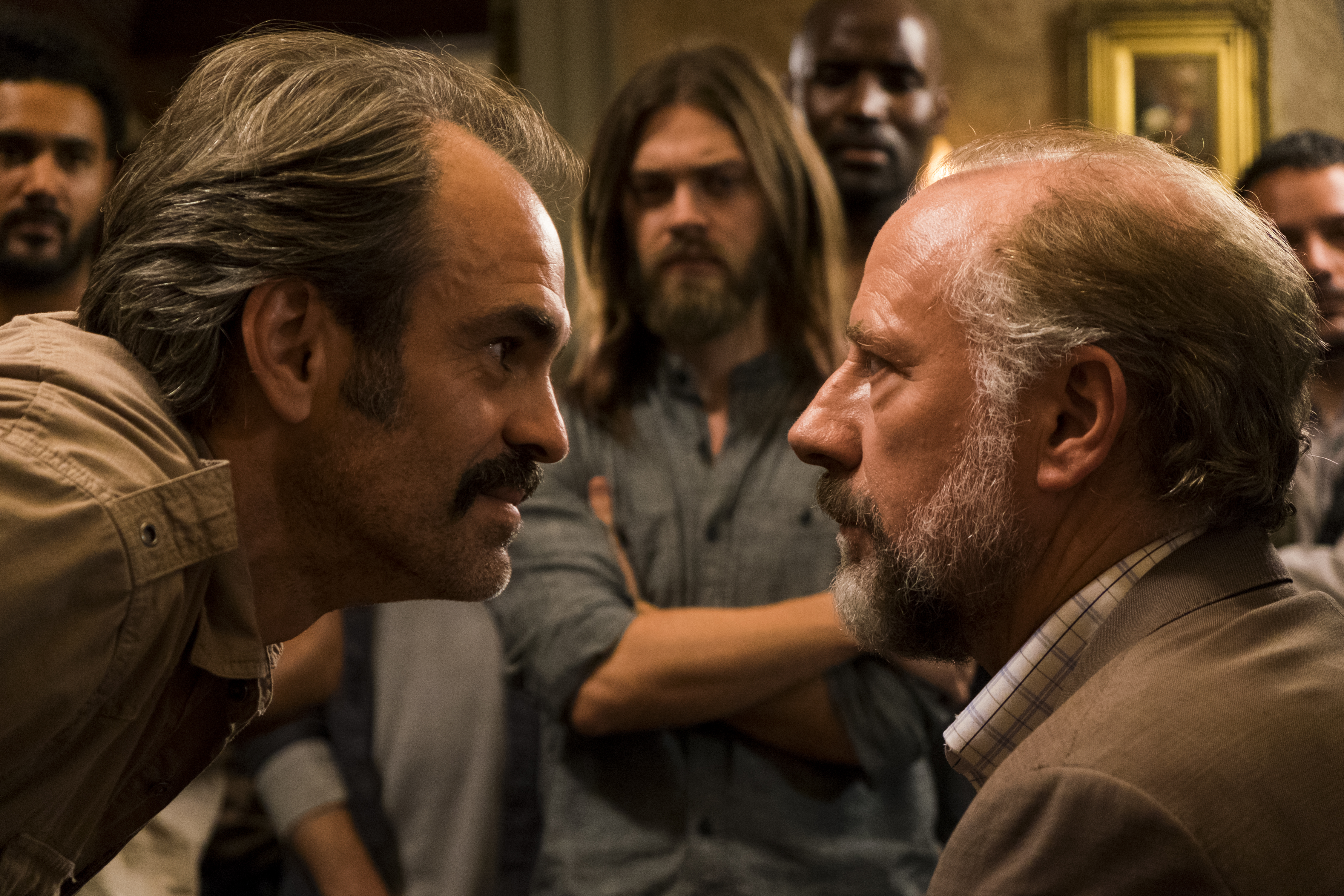 No change for Simon here as he still remains Negan's right-hand man. Although we didn't see him this episode we still know he has a vice grip on Alexandria, The Hilltop, The Kingdom, and god knows how many other communities.
---
3. Ezekiel (+1)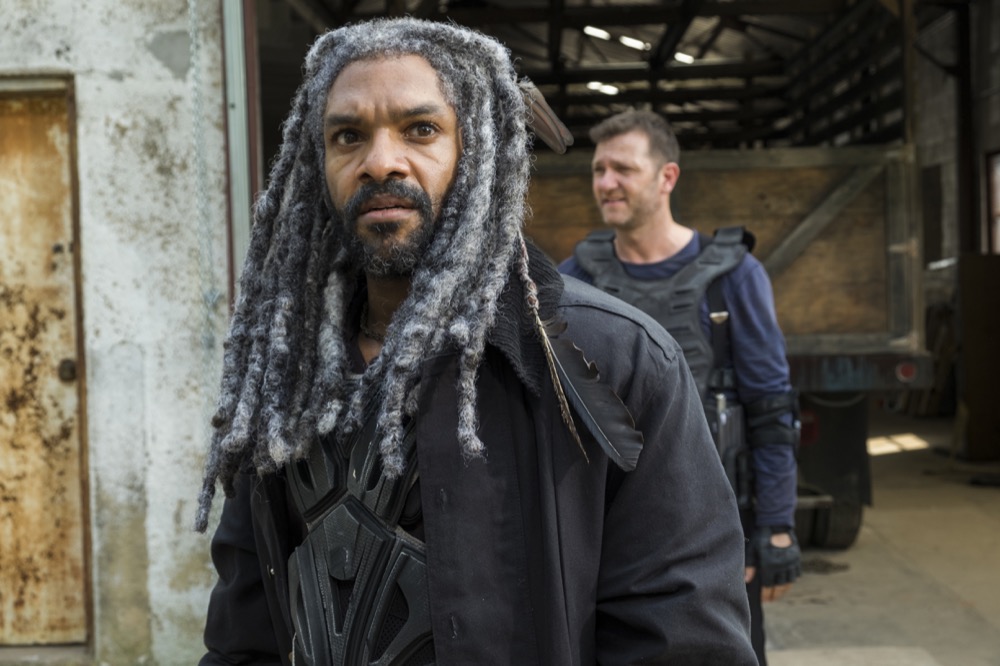 Ezekiel only moved up a spot because Dwight moved down. Even though we haven't seen him since 702, Ezekiel still runs "The Kingdom," controls an army of men and women on horses, and has a pet f***ing tiger.
---
4. Dwight (-1)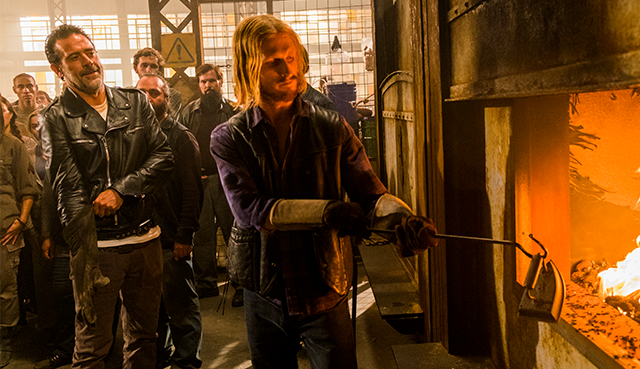 Dwight took a ton of L's in this week's episode, which is why we dropped him a spot. Notably, he was yelled at for tackling a kid who pointed a gun at his leader, had to witness said leader make out with his ex-wife, had to assist in the ironing of ANOTHER man's face because of said ex-wife, and got the cold shoulder from yup, you guessed it, the ex-wife! Despite all these demoralizing slights, Dwight still remains as one of Negan's top guys.
---
5. Maggie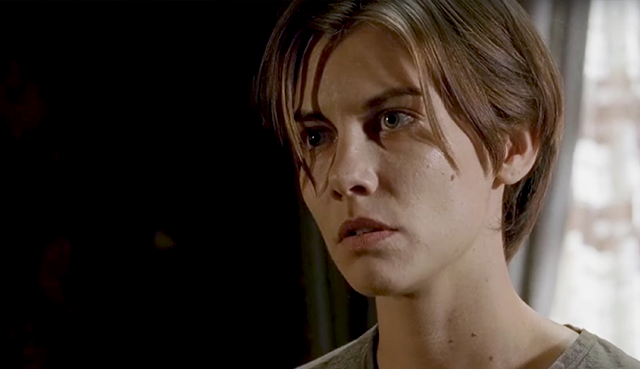 We didn't see Maggie this week but we're still keeping her at the 5 spot for holding down The Hilltop (assuming it didn't get taken over again by an elaborate Cirque du Soleil walker tight rope invasion).
---
6. Rick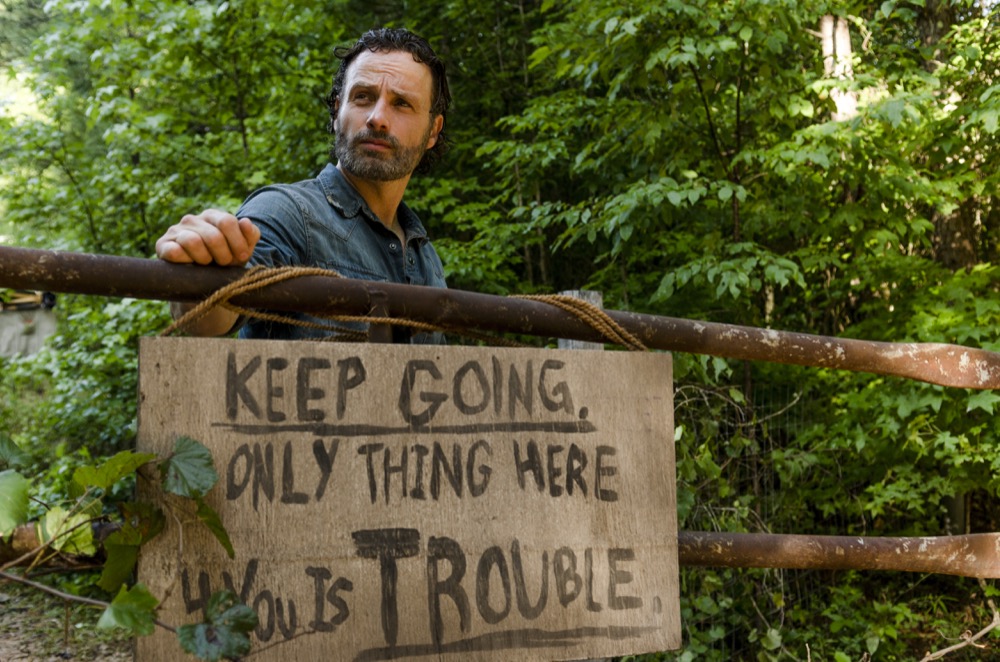 While Carl was taking a field trip to The Sanctuary, Rick and Aaron journeyed to Zombie Lake for supplies. As amenable as Rick's been with Negan, it was refreshing to see him go all Kenny Loggins right into the danger zone. He walked past at least half a dozen signs that read, "Turn Back," "Danger," "The other two signs weren't f***ing around, GTFO." But nope, old Rick won't let a little thing like half a dozen signs derail his mission. We knew you were still in there!
---
7. Carl (+1)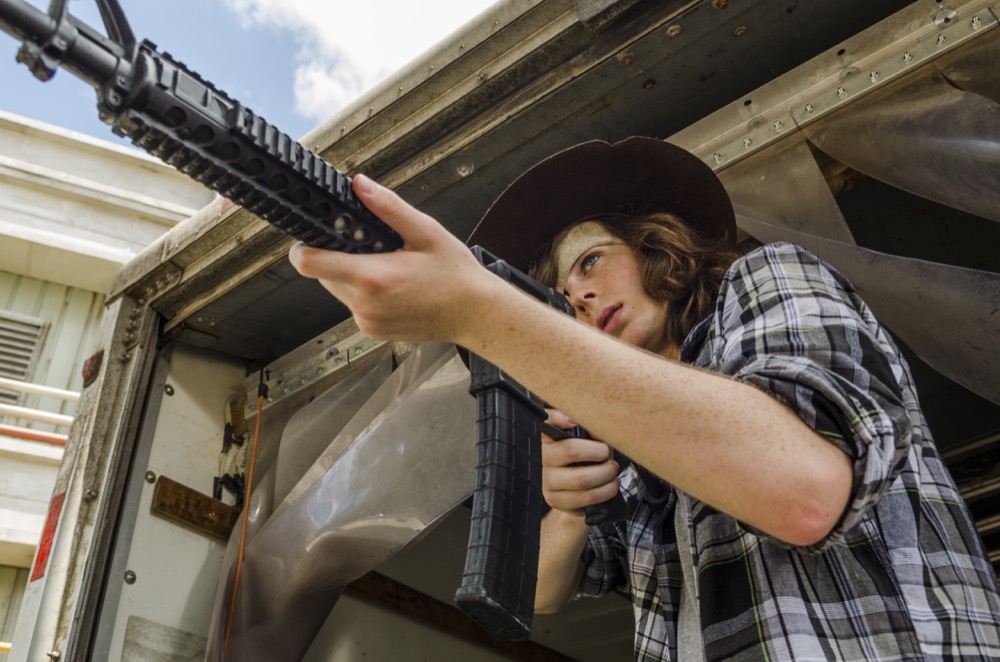 Carl moved up a spot in our power rankings because of the real balls he exhibited this episode (and if Rick didn't control Alexandria we would love to put Carl ahead of him). As a refresher, Carl went full IDGAF mode and infiltrated The Sanctuary, murdered Negan's men in front of him, and lived to tell the tale! (We're docking him for literally having a gun pointed at Negan and doing nothing). Although he stayed silent through most of this bring-your-kid-to-work-day he made sure to tell Negan he should kill himself to save him the trouble. DAAAAMN, Coral! Are you sure YOU'RE not Shane's kid, too?
---
8. Jesus (-1)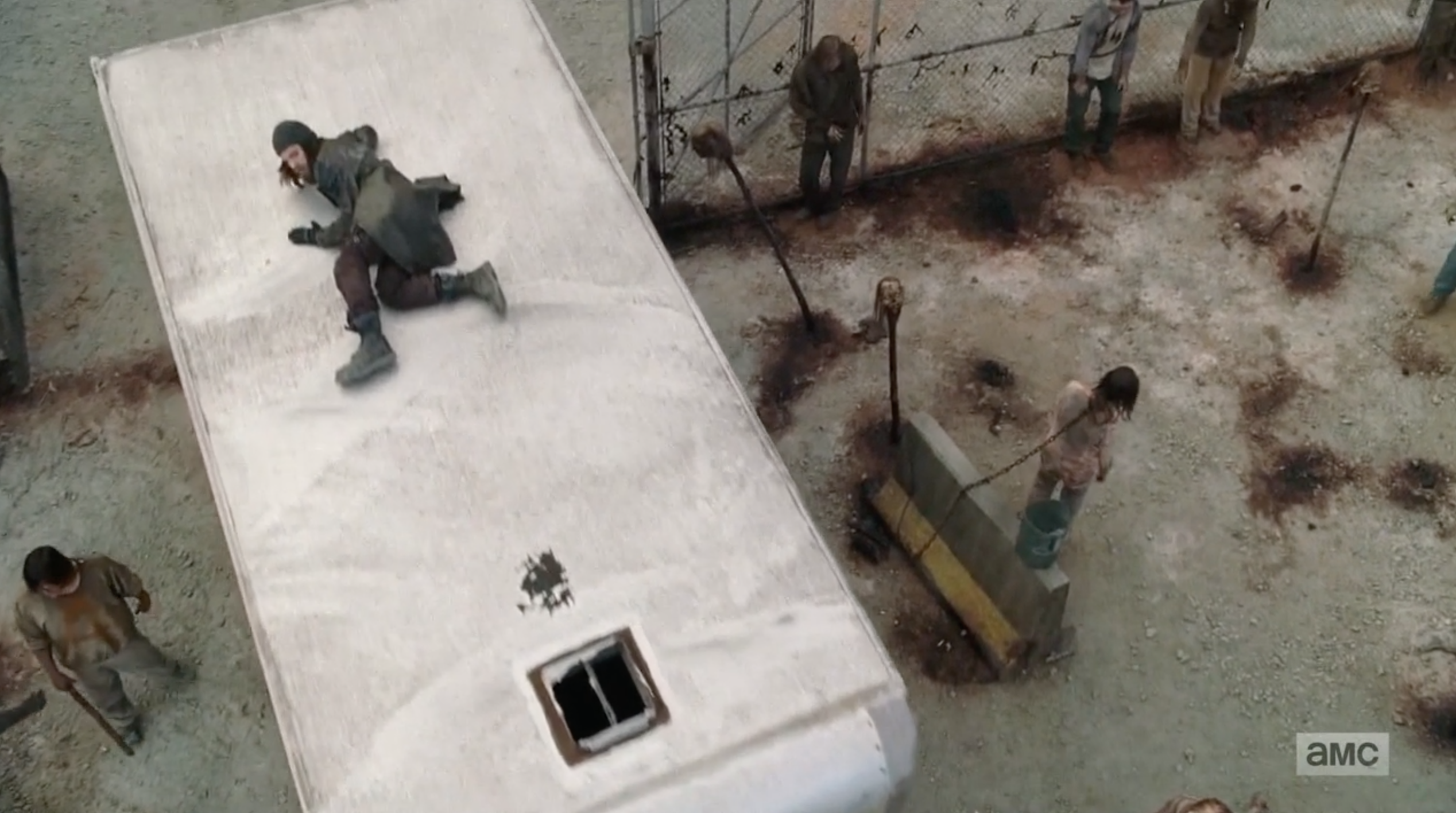 Jesus is like the John Stockton of The Walking Dead with all the assists he provides his team. Nothing against him in the power rank drop, it's just Carl did more this episode. However, he still made a syrup trail and snuck into The Sanctuary (somehow) undetected! Jesus may not be the most powerful dude in the land, but he sure knows how to help the people who are.
---
9. Michonne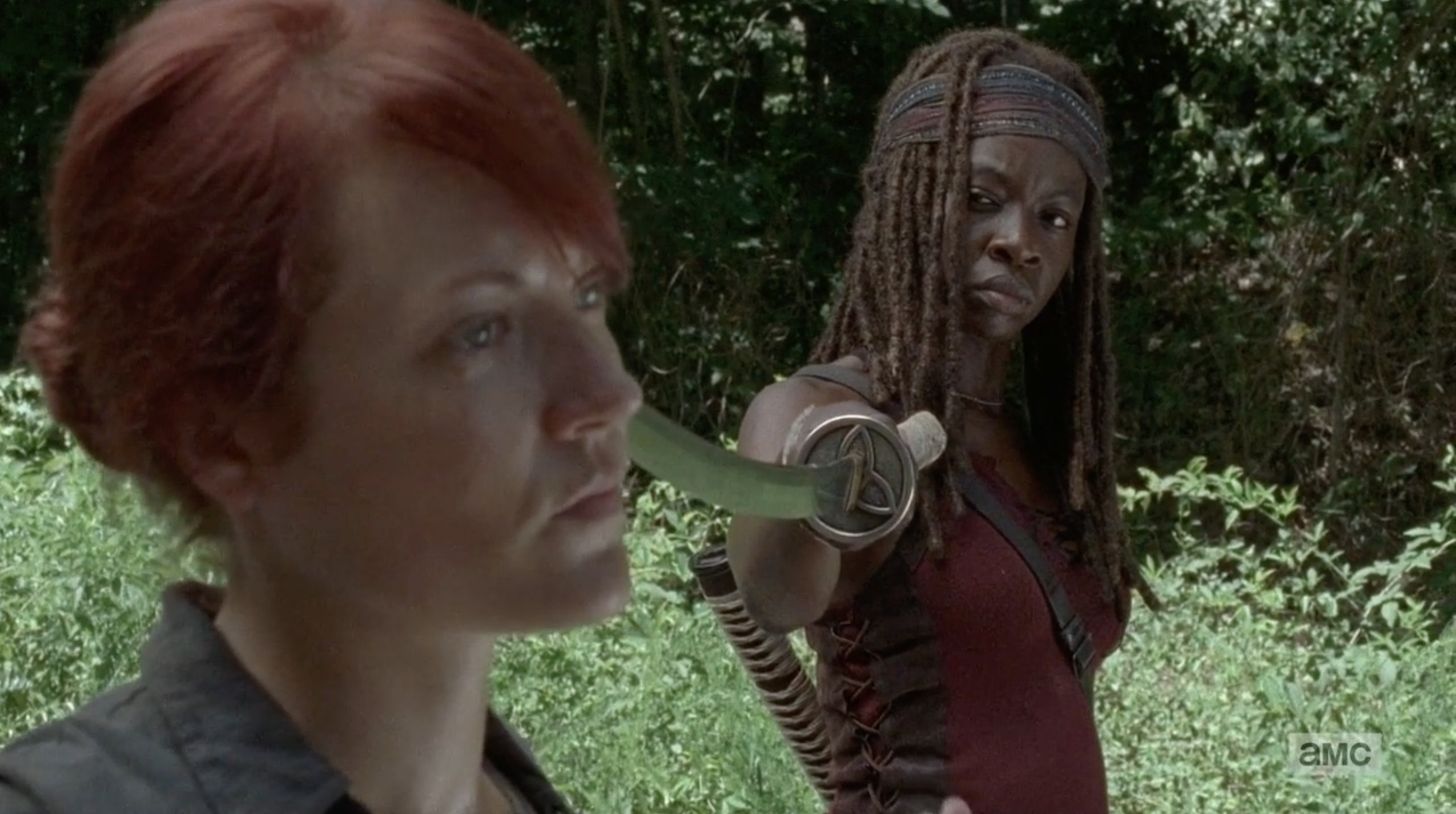 This episode finally provided some clarity into Michonne's secret mission: she's trying to infiltrate The Sanctuary (get in line, sister). It was sweet nostalgia to see her lure two walkers behind her just like the good ol' days. She uses the walkers to create a road block to threaten a Savior to take her to Negan. As badass as it was, maybe coordinate with Jesus and Carl on Slack about the whole Meeting Negan secret missions…could save you some time.
---
10. Carol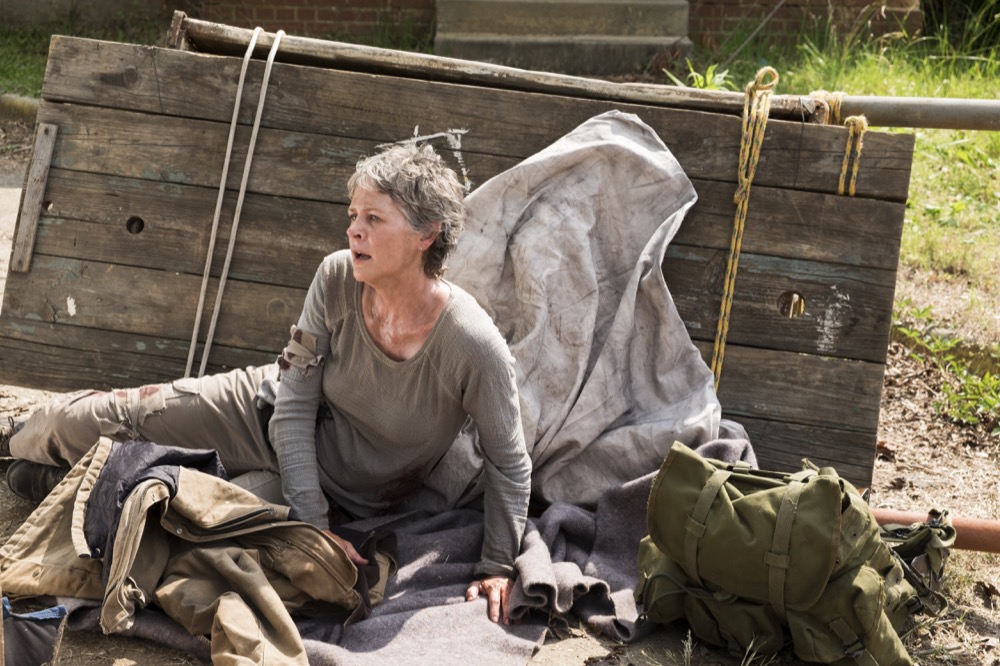 As far as we know Carol's still chilling in that new house of hers by The Kingdom. Even though we haven't seen her since 702, she's still a master manipulator that knows Ezekiel's biggest secret.
---
11. Gregory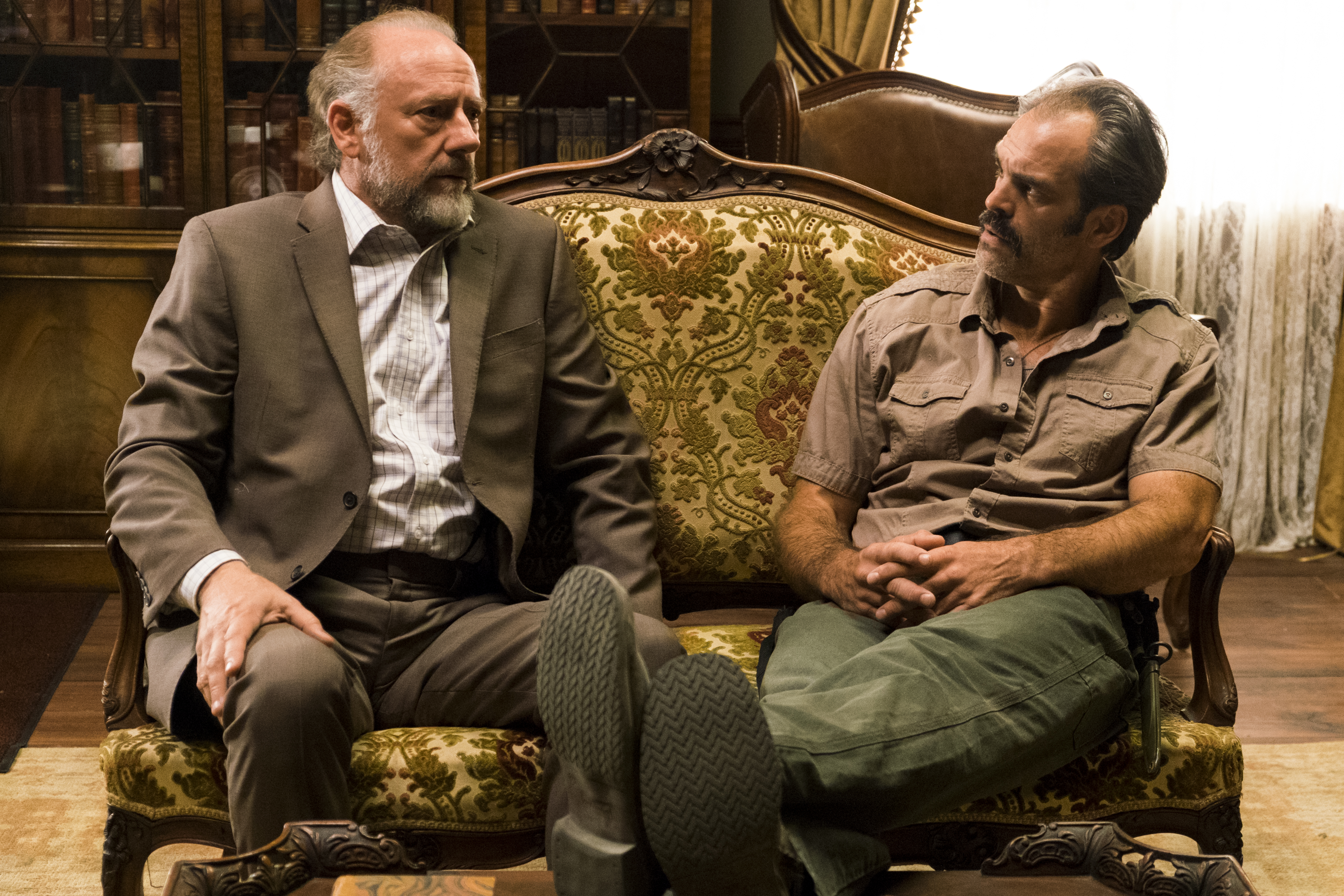 Just like Maggie, we haven't seen Gregory in a couple of episodes. Although he's still technically the leader of The Hilltop, it's starting to feel like Maggie might have more influence of the community. Believe us, we'd love to put him in the bottom spot, but Daryl's a literal slave so we just can't do it (yet).
---
12. Daryl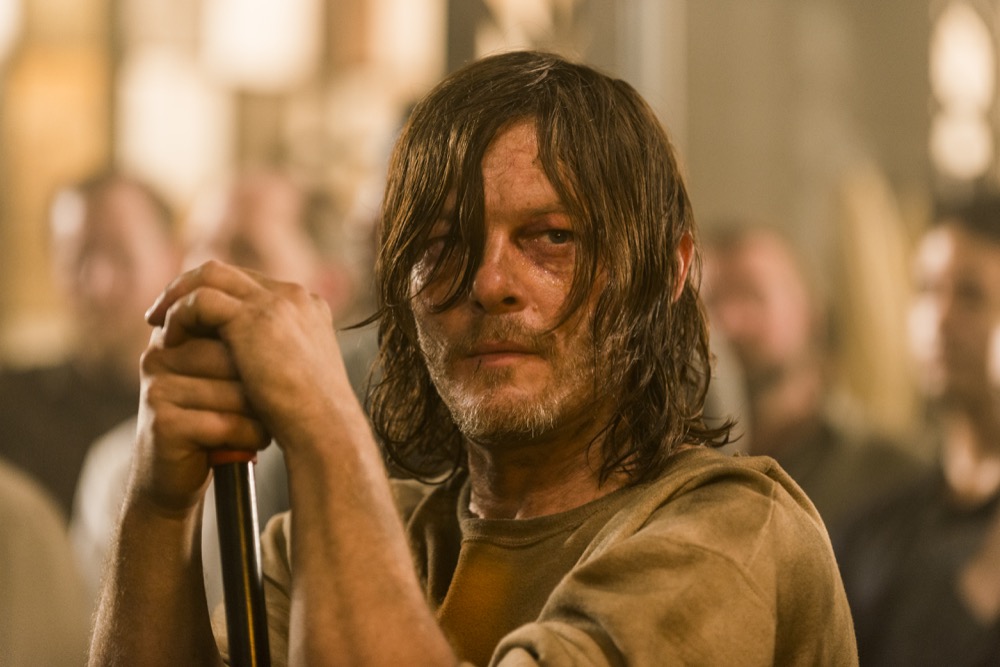 Damn it Daryl, you got so close to us moving you up a spot. We saw you defend Carl and threaten Negan outside! You were showing signs you're nowhere close to falling in line with Negan's thugs! Unfortunately, unlike Gregory, you're still Negan's slave and hold no power. HOWEVER, if you follow the note's advice and somehow make it out we'd be willing to bump you up…because a free Daryl is a powerful Daryl.
---
On the Bubble: Father Gabriel, Sasha, Tara, Morgan.
---
What do YOU think of our power rankings? Do you think anyone should have been ranked higher or lower? Help us determine the power rankings for next week in the comments below!