Following six episodes of separate storylines this week's Mid-Season Finale finally brings all of the characters together. We start at the lake, where Rick and Aaron miraculously survive water walkers and collect a treasure trove of ammunition and supplies in the cabin. At The Sanctuary, Daryl heeds the note's warning and escapes his cell. At The Hilltop, Enid calls Sasha out for lying to Maggie about Jesus And outside of The Kingdom, David begs Morgan and Carol to convince Ezekiel to attack The Saviors.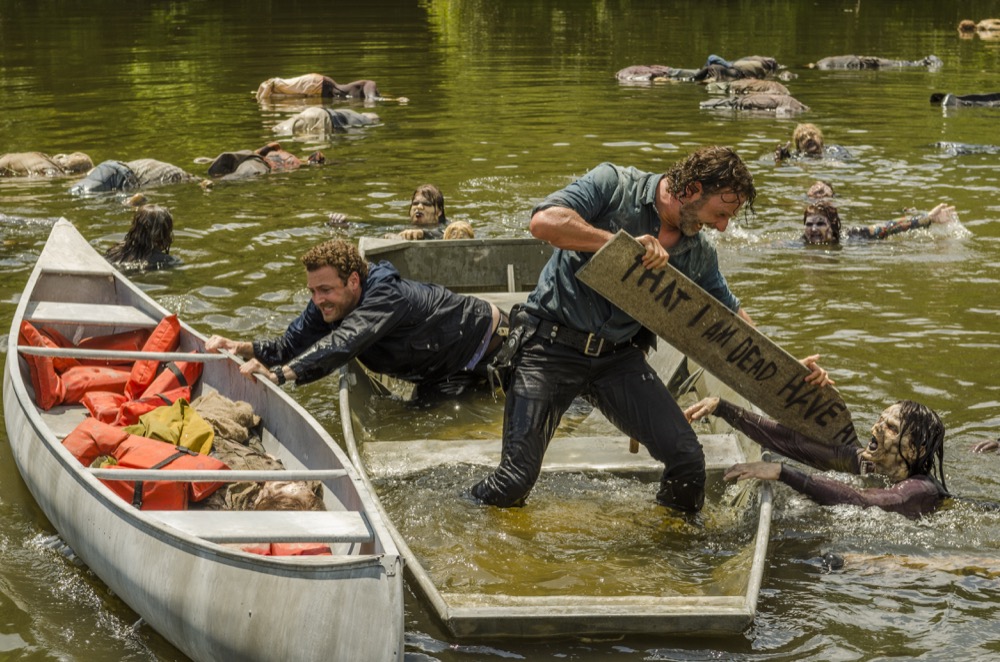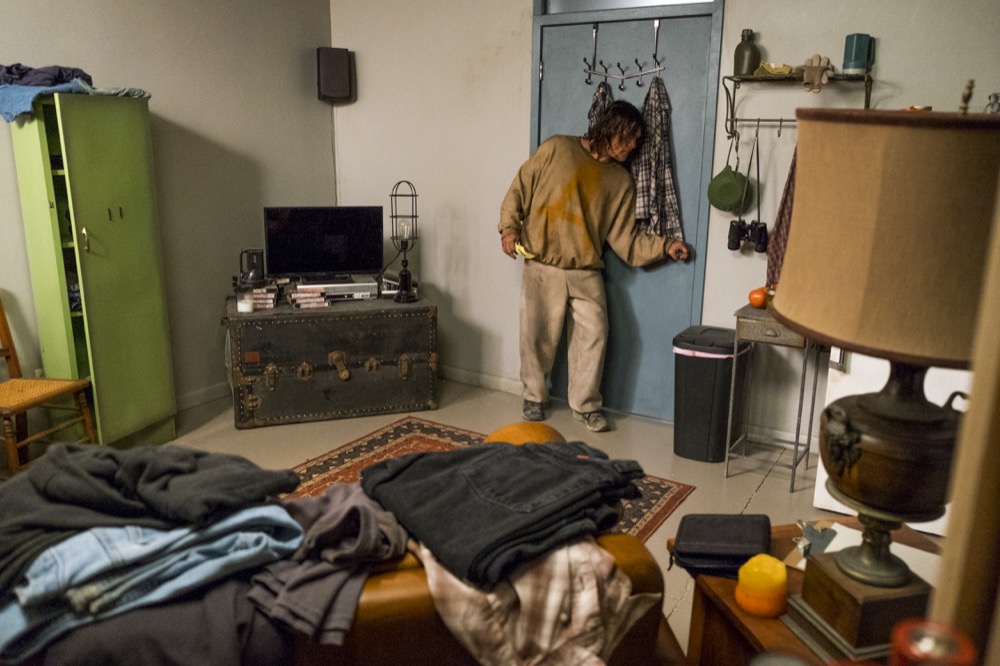 Rosita confesses to Father Gabriel she doesn't mind dying if it means killing Negan in the process. She claims everyone has a loved one but since hers is dead, she doesn't have a purpose outside of killing Negan. Father Gabriel implores her not to carry out her plan and instead to work together. Meanwhile, Spencer cleans up and tells Rosita he wants to warm up to Negan and The Saviors. Spencer cleans up, make up with Rosita, and heads to Rick's house to introduce himself to Negan.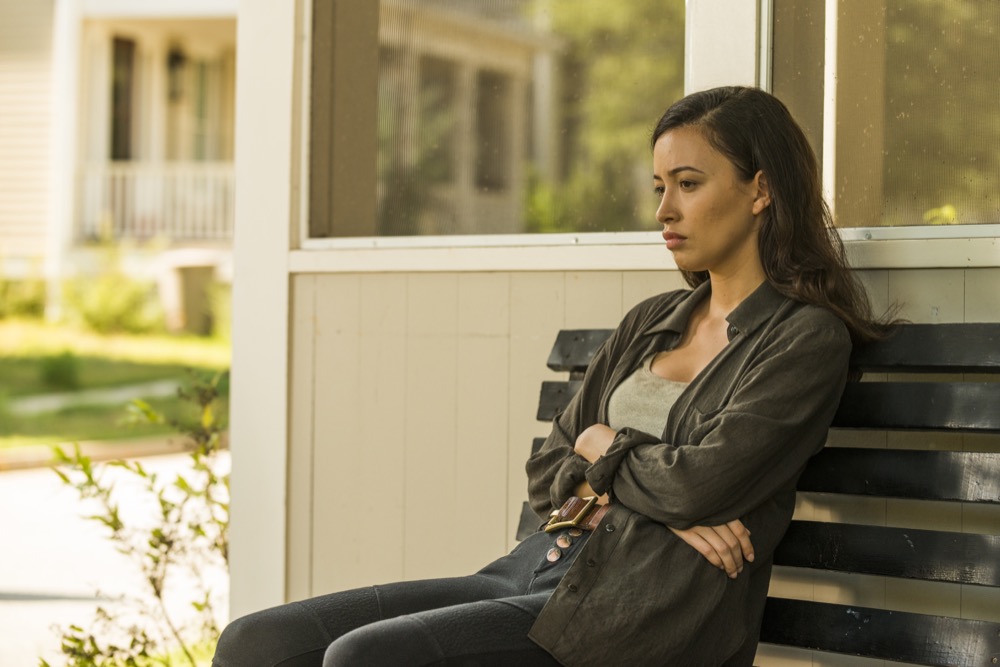 Back at The Sanctuary Fat Joey catches Daryl stealing a bike and immediately tries to surrender, but Daryl BEATS HIM TO DEATH with a metal rod. Jesus shows up after and Daryl hops on a bike. Elsewhere, The Savior takes Michonne to a random spot and tells her to kill her and ditch the car. We see a gunshot and the car drop a body.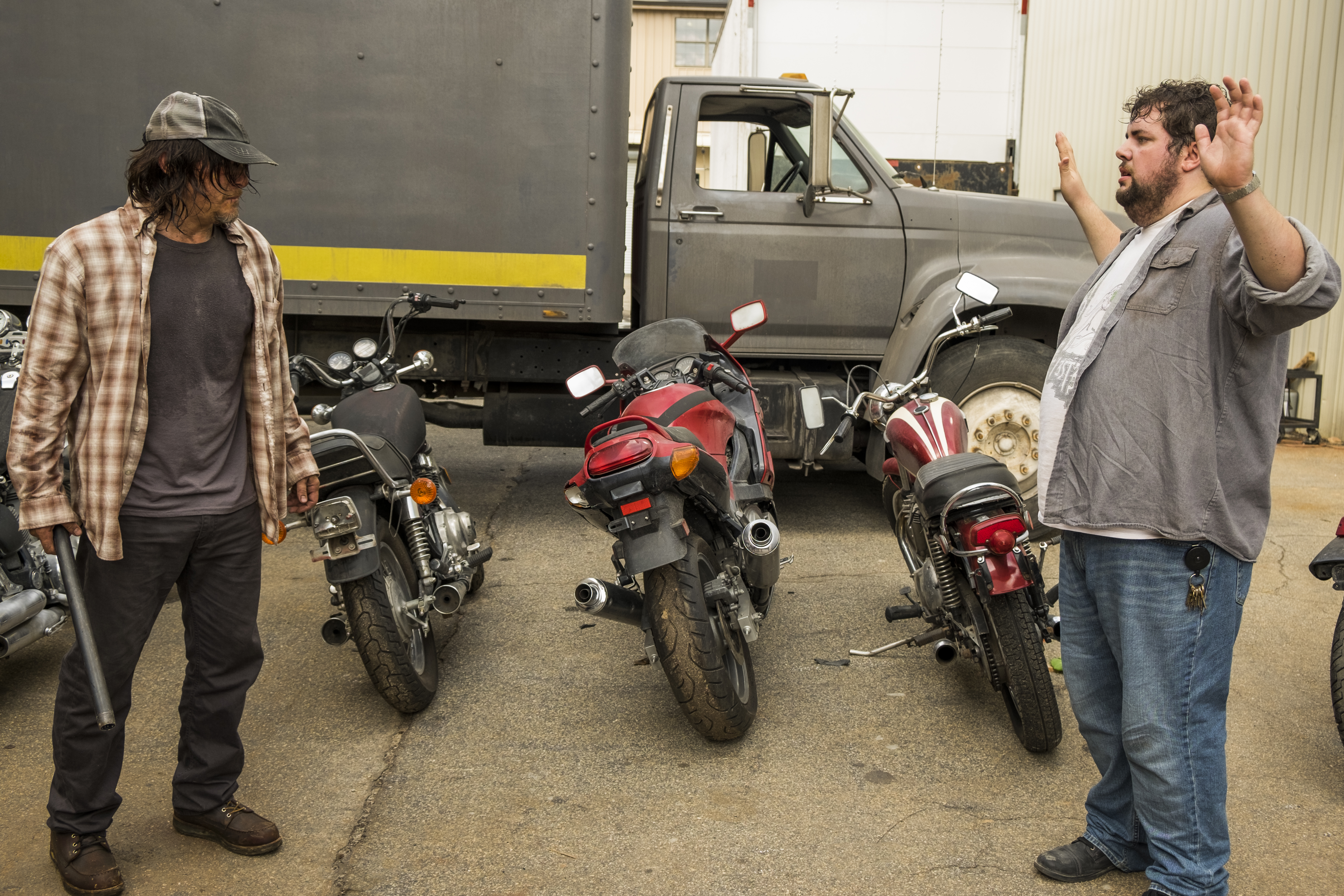 Rick arrives in Alexandria and a Savior informs him Negan's in his house waiting for him. Before Rick can go the Saviors pore through his and Aaron's supplies and beats Aaron after finding an unrelated note they found in the cabin. Negan begins a round of pool as Spencer trash-talks Rick, claiming he's an inefficient leader. Negan feigns sympathy and Spencer suggests he be put in charge instead. Negan scoffs and reminds Spencer how gutsy Rick is to please Negan. Just like the comics, Negan tells Spencer, "You got no guts" and STABS SPENCER IN THE STOMACH, allowing his literal guts to spill out! The Alexandrians reels with shock as Negan asks if anyone wants to finish his pool game with him. Rosita whips out her gun and pulls the trigger.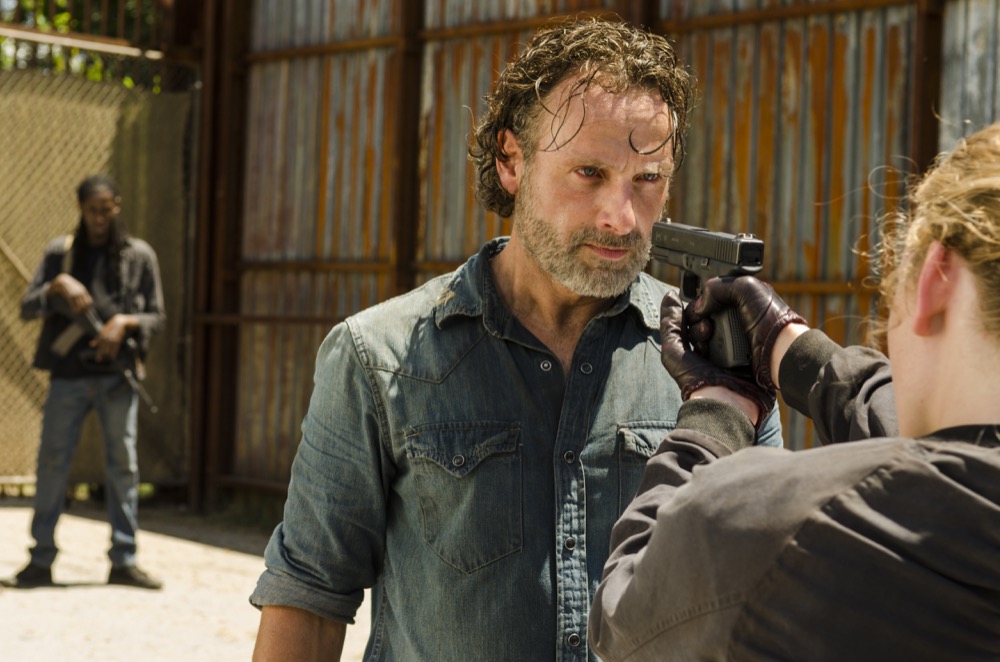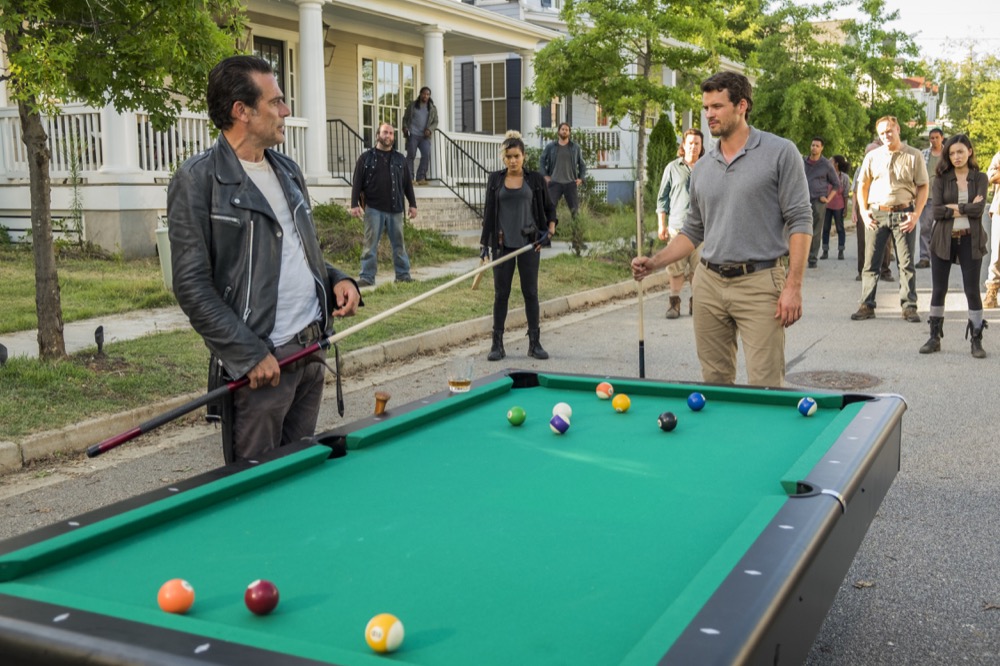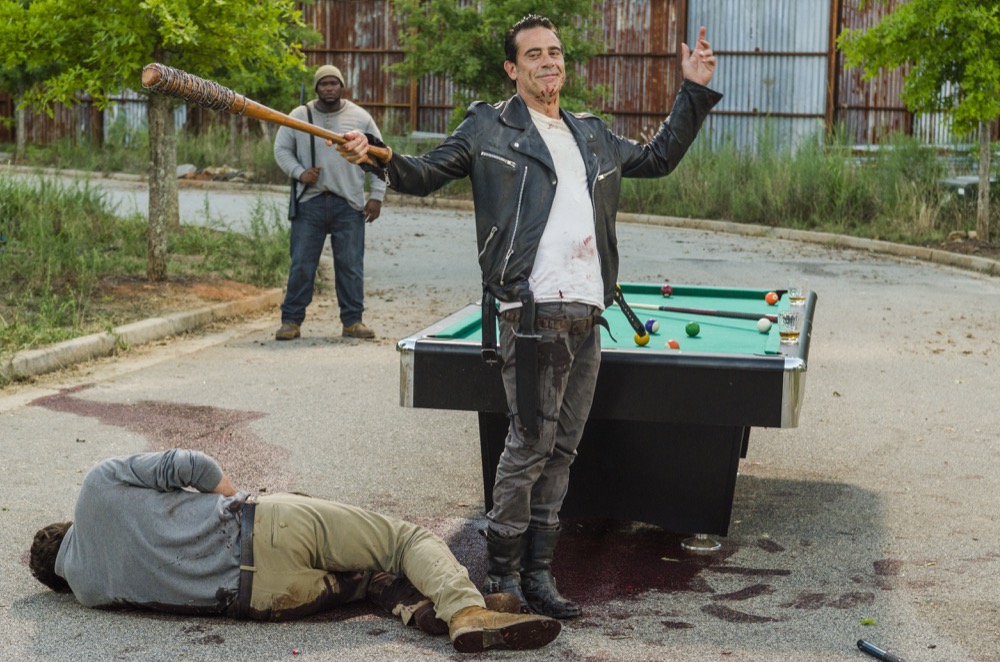 Rick drags a bloodied Aaron towards the scene as it's revealed Rosita missed and shot Lucille instead. She's immediately tackled by a Savior and an ENRAGED Negan questions where her bullet originated from. Negan demands answers and Rosita lies and admits it was her. Negan doesn't buy it orders his Savior to kill somebody…so she unholsters her gun and SHOOTS OLIVIA IN THE FACE!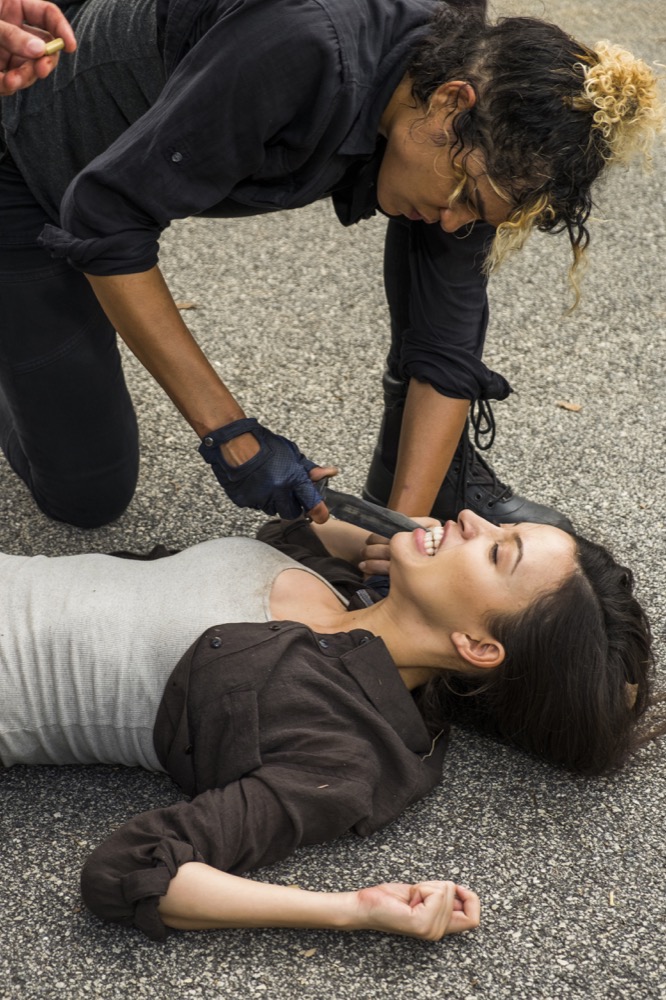 Infuriated, Rick storms in and reminds Negan they had a deal. Negan calmly catches him up on Carl's adventure and Spencer's coup, both of which Rick was oblivious to. Trying to contain his cool, Rick asks him to leave. Negan agrees but demands he find out who manufactured Rosita's bullet. Tara falsely confesses but Eugene interrupts and admits it was him. Satisfied, Negan agrees to leave but takes Eugene with him and notifies Rick he's still in deep trouble. Later that night, Michonne returns to Alexandria and tells Rick they must begin fighting The Saviors.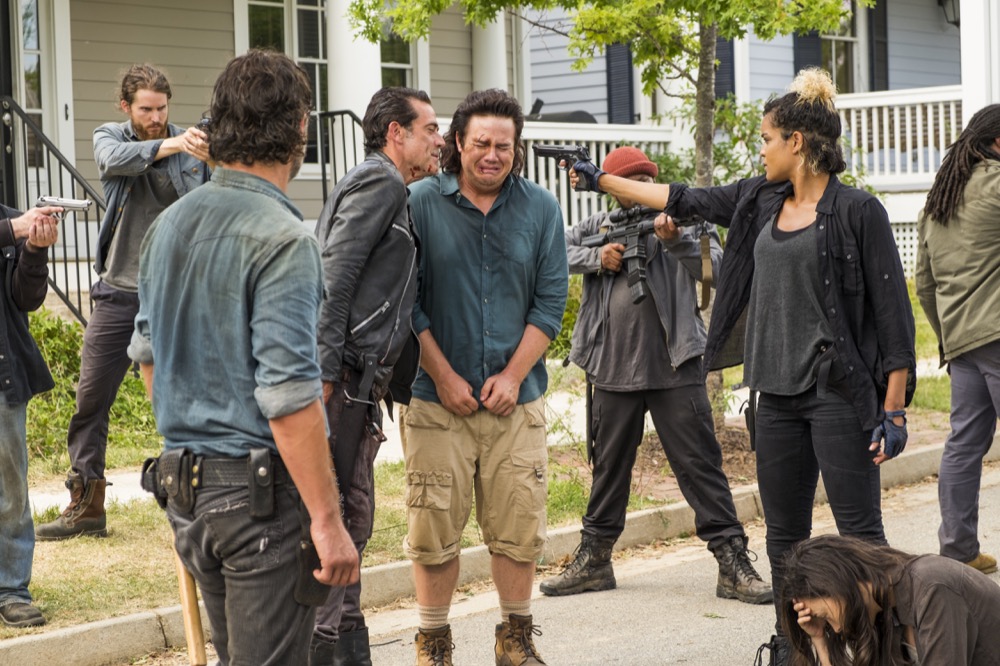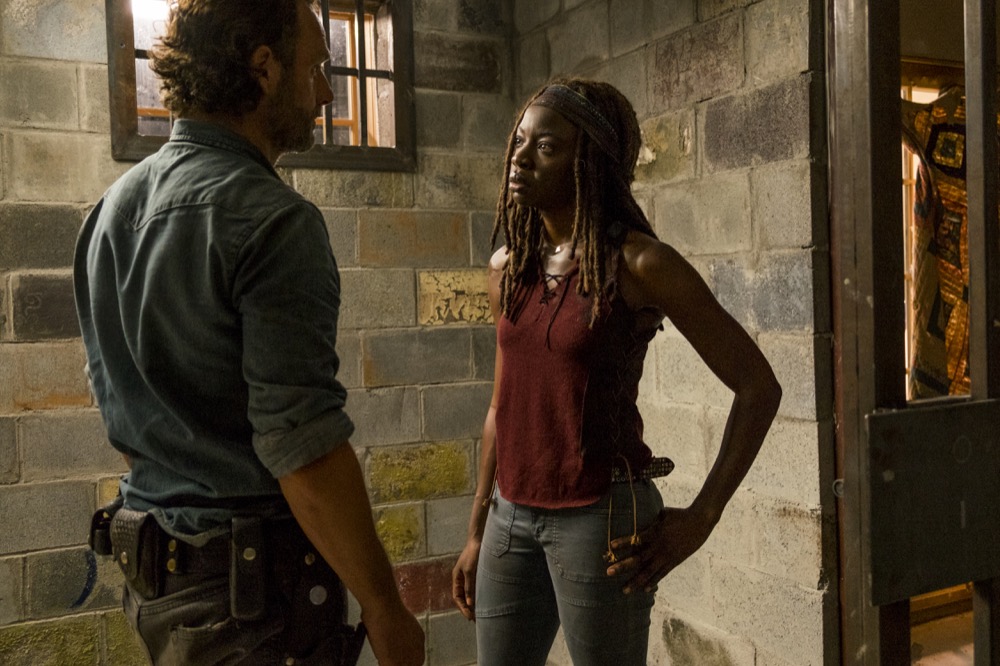 The next morning Rick, Michonne, Carl, Rosita, and Tara arrive at The Hilltop and inform Maggie they're ready to fight The Saviors. Daryl and Jesus emerge from the big house and are warmly welcomed back by the group. Daryl hands over Rick's gun to him and the group, together for the first time since the Season 7 premiere, head inside to plan their battle.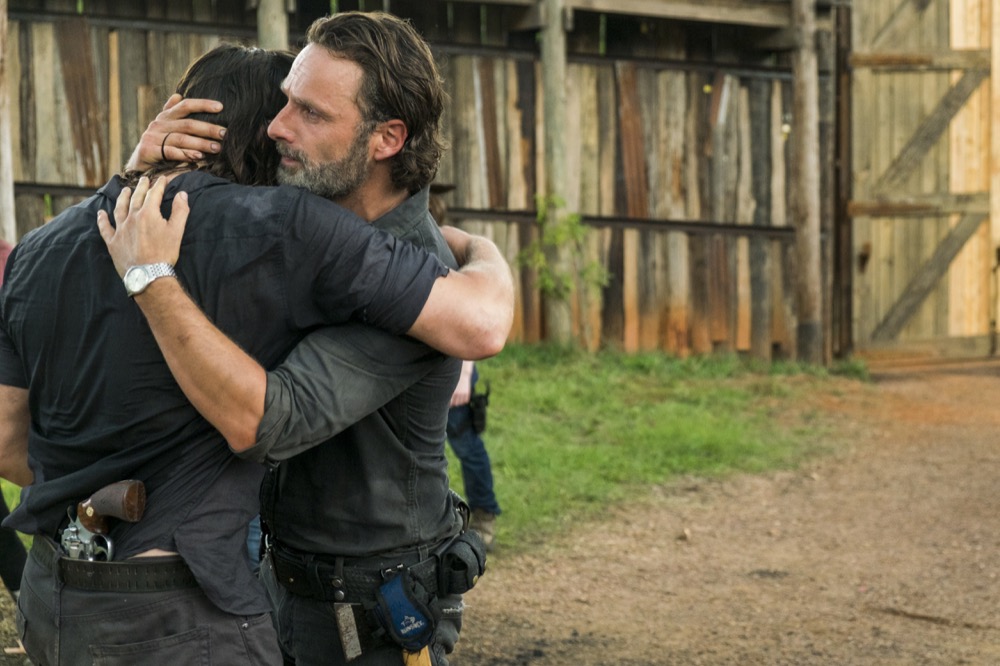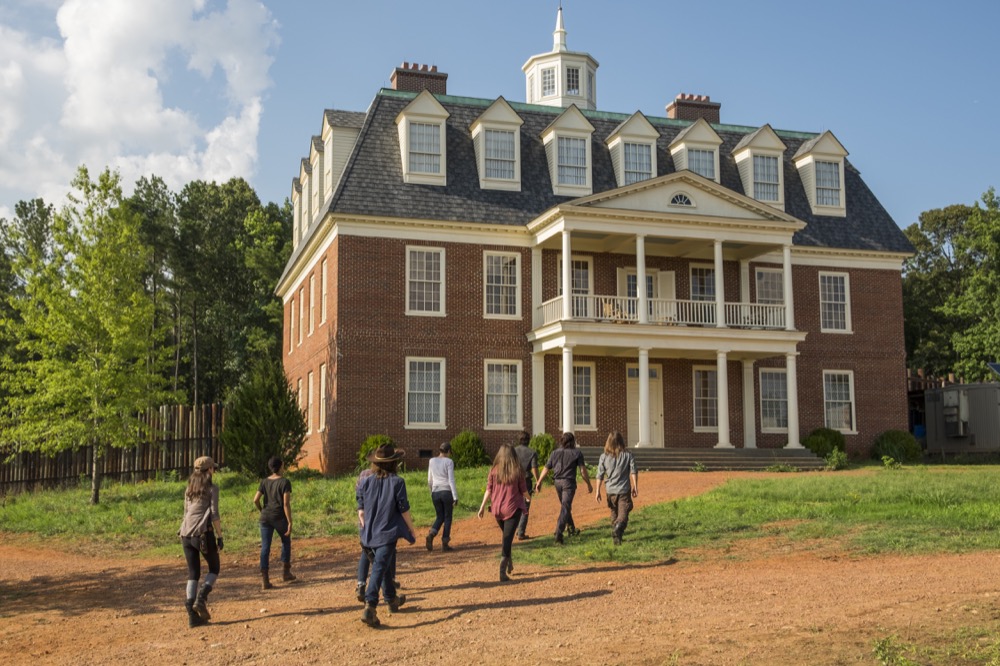 Bonus Scene: We see those same muddy boots from the lake, spying on Gabriel in the watch tower at Alexandria. Friend or foe? We shall see.
---
How did you feel about this shocking episode? What sort of ramifications do you think it'll have on the latter half of the season? Tell us in the comments!