Need something to fill the Walking Dead void in your life (other than Robert Kirkman's other amazing show Outcast)?? FEAR NOT…The Walking Dead Season 6 Blu-Ray/DVD is finally here! Starting today you'll be able to pick up MULTIPLE Walking Dead Season 6 Blu-Ray/DVD covers, which will include deleted scenes, episode commentaries, making of features, and more! Additionally, the Blu-ray version will include an alternate Negan scene!
According to IGN, "Target will offer exclusive Steelbook packaging, Best Buy will have exclusive lenticular cover art and Walmart will offer an exclusive sixth disc featuring footage from the Madison Square Garden Fan Premiere Event." The Blu-ray package will sell for $79.99, while the DVD versions are set at $69.98. See ALL the covers below:
---
The Walking Dead Season 6 Standard DVD/Blu-Ray Covers
---
The Walking Dead Season 6 Target Exclusive Steelbook Cover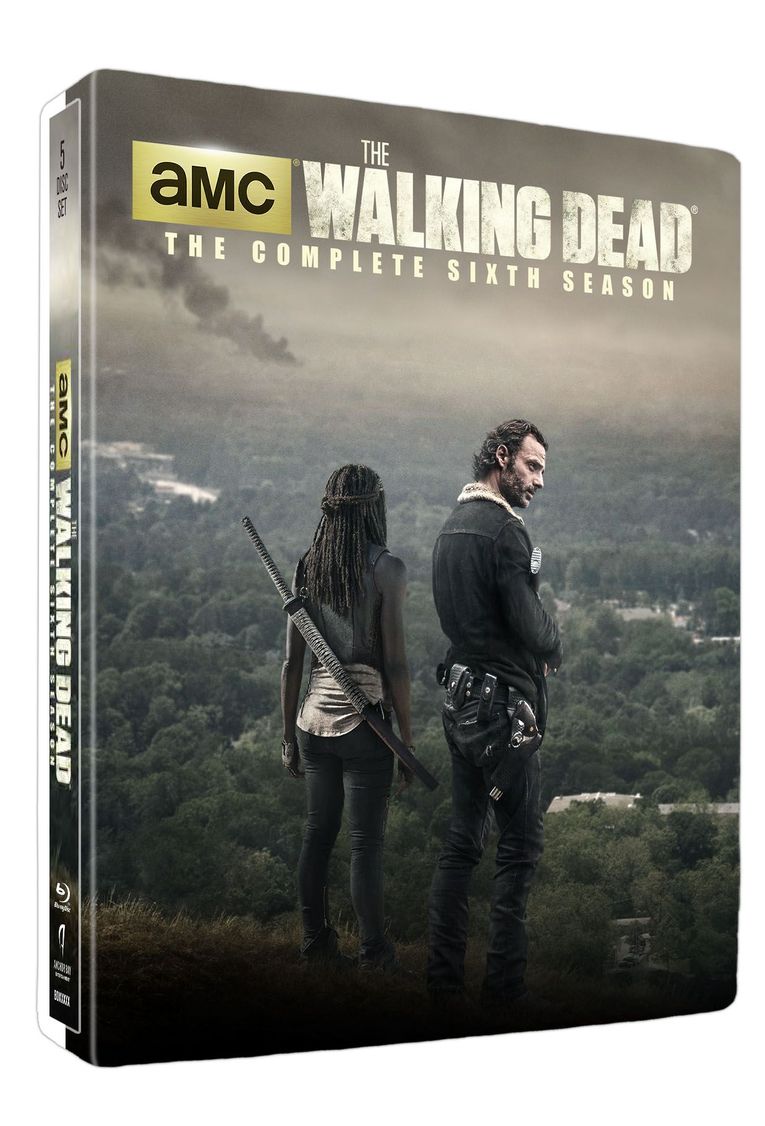 ---
The Walking Dead Season 6 Best Buy-Exclusive Lenticular Cover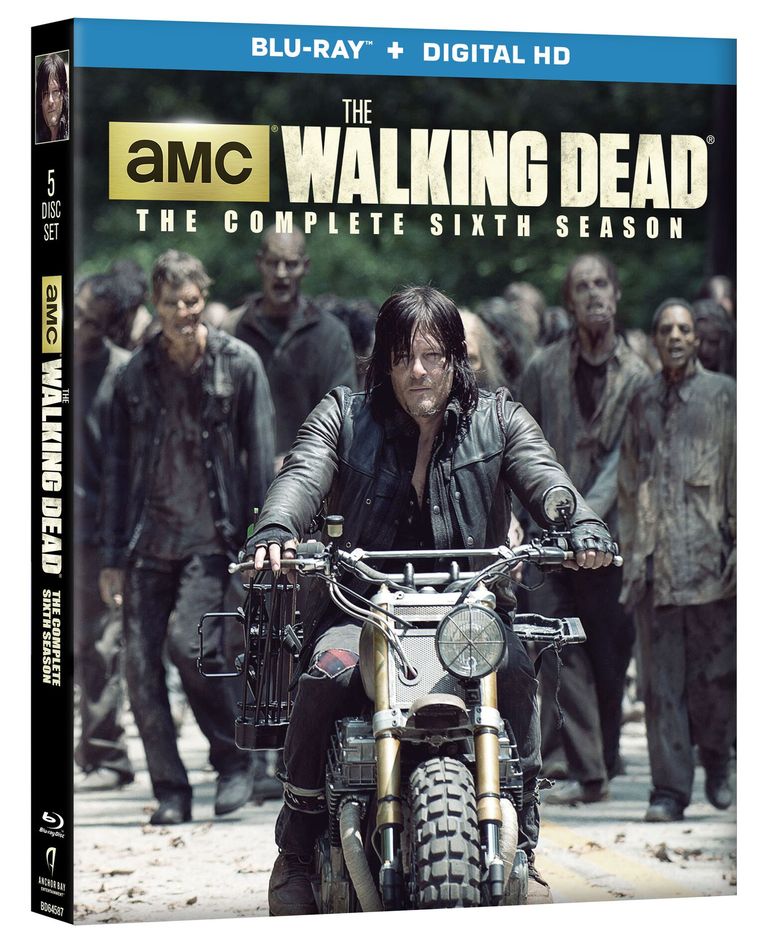 ---
The Walking Dead Season 6 Walmart Exclusive Cover Set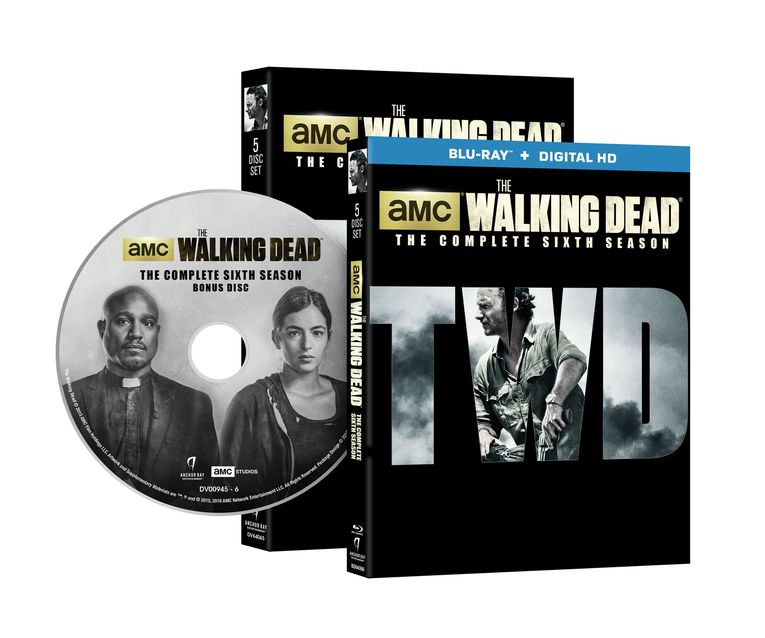 ---
If THOSE weren't enough check out Anchor Bay's exclusive Blu-Ray bundle hitting stores in November. According to IGN this pack includes a McFarlane-created "Truck Walker" straight out of the Season 6 Premiere episode! The walker Blu-Ray bundle, which also includes a 5-disc Blu-Ray digipack, will sell for $149 and be released November 2016. Check it: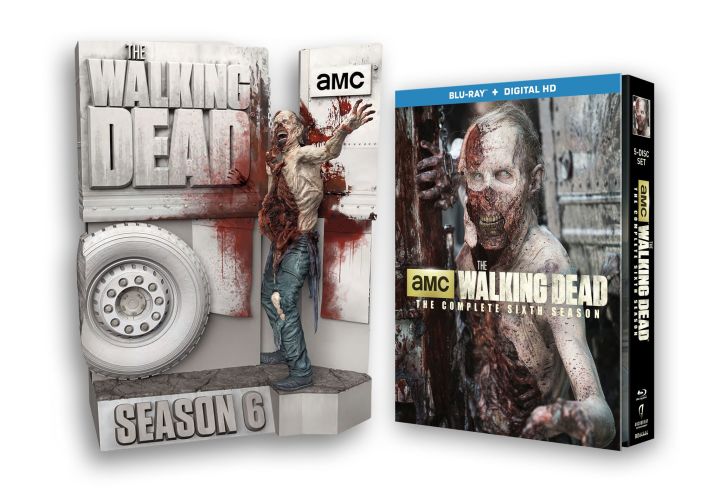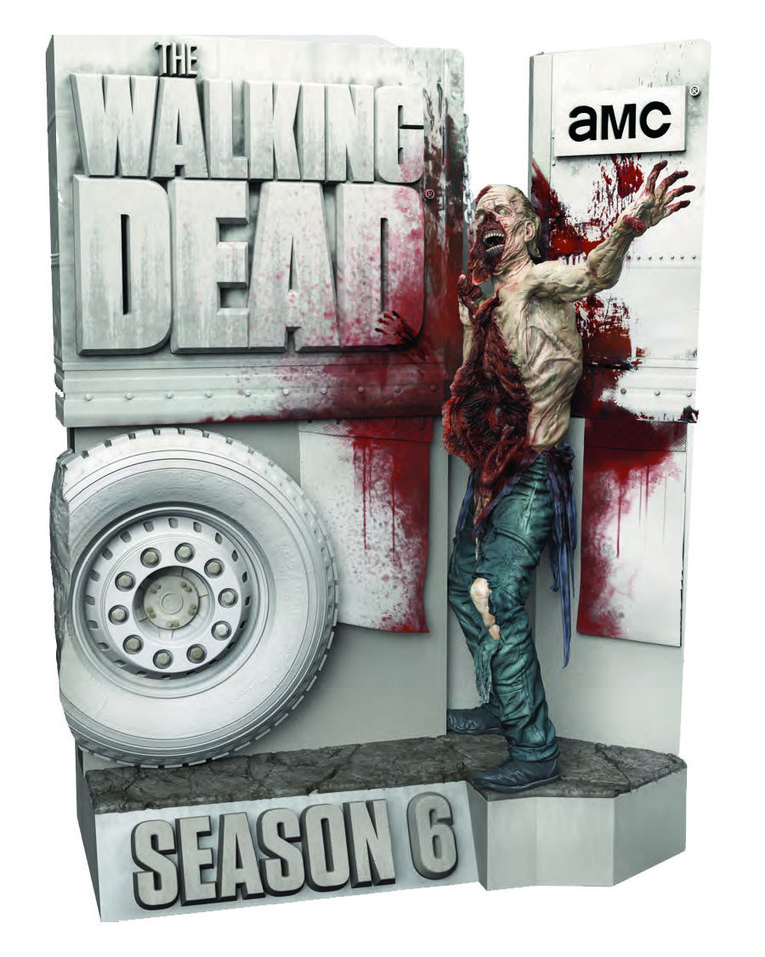 Here's a quick refresh on the walker in question:
Damn, McFarlane's good!
---
So, which covers will YOU buy this fall? Let us know in the comments!