Do you need help with your TWD costume this year? Fear not, our online store is here to help you! Here are just a few of the items available online that can help you complete your perfect Halloween costume!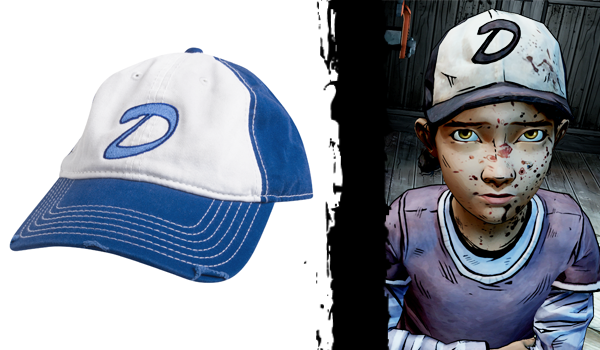 Clementine's Hat from the Telltale Games is almost all you need to pull off this iconic character. Wear it with a striped shirt (torn and bloody, of course) or a simple white dress and you're good to go. Hammer and short hair optional, but awesome.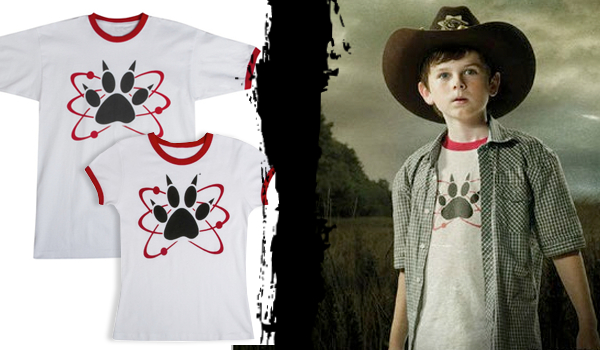 Carl's Science Dog Shirt is available in both MENS and WOMENS sizes. Instantly recognizable from both the show and comics, this shirt is perfect for a Carl costume. Pair it with an open button-down and a cowboy hat and you're good to go.
FUN FACT: the logo on the shirt is from one of Robert Kirkman's early comics called Science Dog!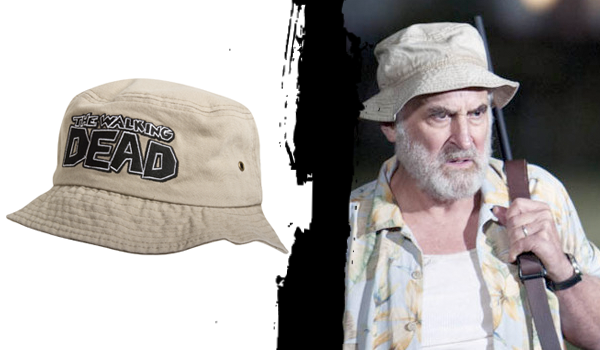 Dale's Bucket Hat can help you look like this classic character from The Walking Dead. Keep the logo in the front to really drive your costume home or turn it to the back if you're going for verisimilitude. RV and attitude sold separately. Especially relevant if you're feeling inspired by the Fear the Hunters story arc… NO SPOILERS!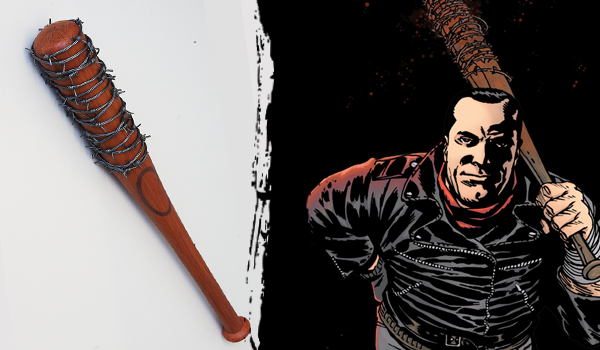 Lucille, Negan's Baseball Bat, is available in limited quantities in our online store, so get her before she's gone! Granted, you can always slap some barbed wire on a bat and make your own, but this replica bat is the perfect size (not so heavy you get tired holding it, but it ain't no wiffle bat) and you won't actually have to worry about catching any trick or treaters on the barbs. Unless that's your goal.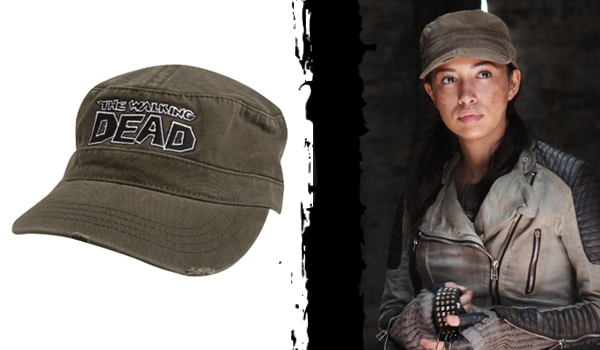 Rosita's Military Cap is featured in Season 5! Add this hat to some shorts, pigtails, and a tank top and you're good to go. Guns are optional, but her attitude is necessary. If anyone figures out where to buy that jacket, please tell me.
And that's about it. You can browse more products here.
What other costumes and weaponry would you like to see us make? Let us know in the comments, we're always looking for suggestions…