It's that magical time of the week to answer YOUR burning Walking Dead questions! (A quick note for you guys: I, Johnny, love running social and online content for The Walking Dead and I do my best to realistically reply to all of your questions based on the information I have. If you ask about something that AMC has yet to comment on or announce, I can't be the one to confirm or deny the news. But this mailbag should still be fun and full of good teases). With that said, let's jump in! Here's the fan mailbag for the week of June 21st, 2018.
---
Negan's Successor?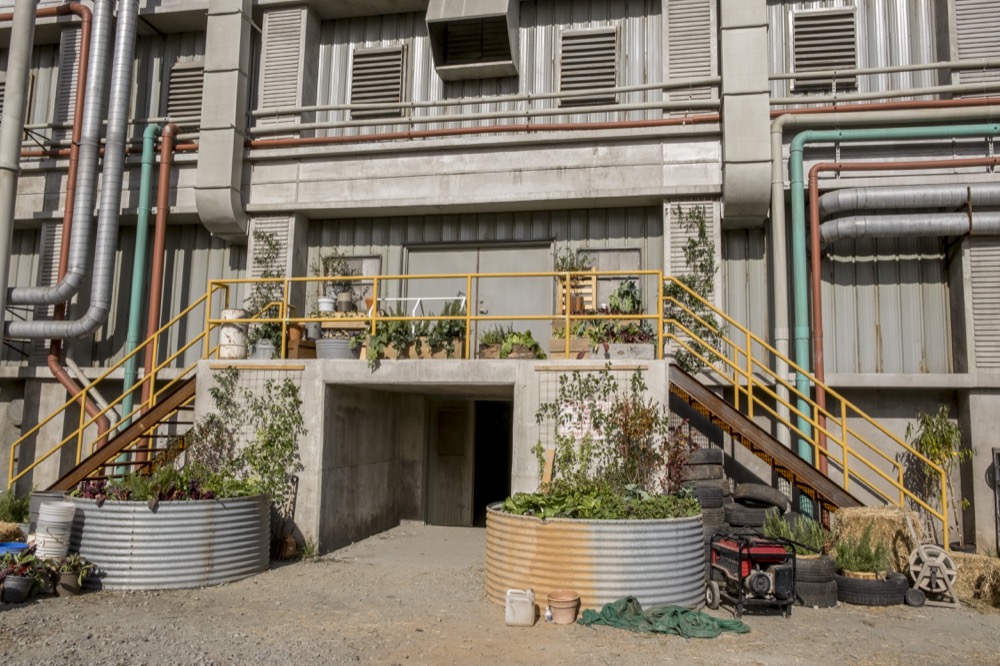 Who is in charge of the Sanctuary now?

— Carrie© (@carrieWUTWUT) June 20, 2018
Great question. The Saviors will undoubtedly suffer growing pains as they identify who they are in the post-Negan era. Plus, they're going to need more than plants to serve up this chic post-apocalyptic realness henny (sorry, been binging Queer Eye on Netflix). ANYway, similar to what we saw in the Season 8 Finale, Rick's group will continue supporting the Sanctuary with supplies and labor, but this new relationship won't be easy. And who's to say they'll only have one leader?
---
Season 8 On Netflix?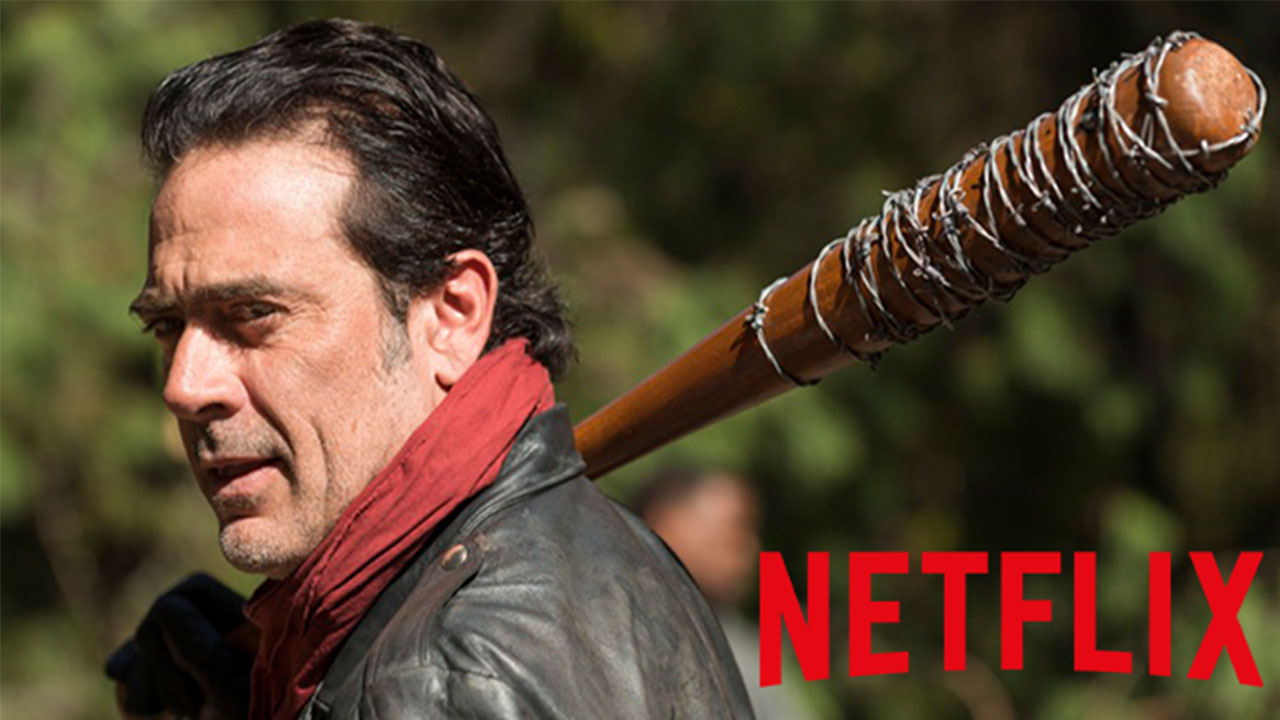 when will season 8 (of twd) be on netflix?

— ? (@avery_chisholm) June 20, 2018
If it follows the trend of recent years, expect Season 8 to arrive on Netflix sometime in the first two weeks of September. In the meantime, you can pre-order Season 8 on Blu-Ray/DVD now.
---
Where's Daryl?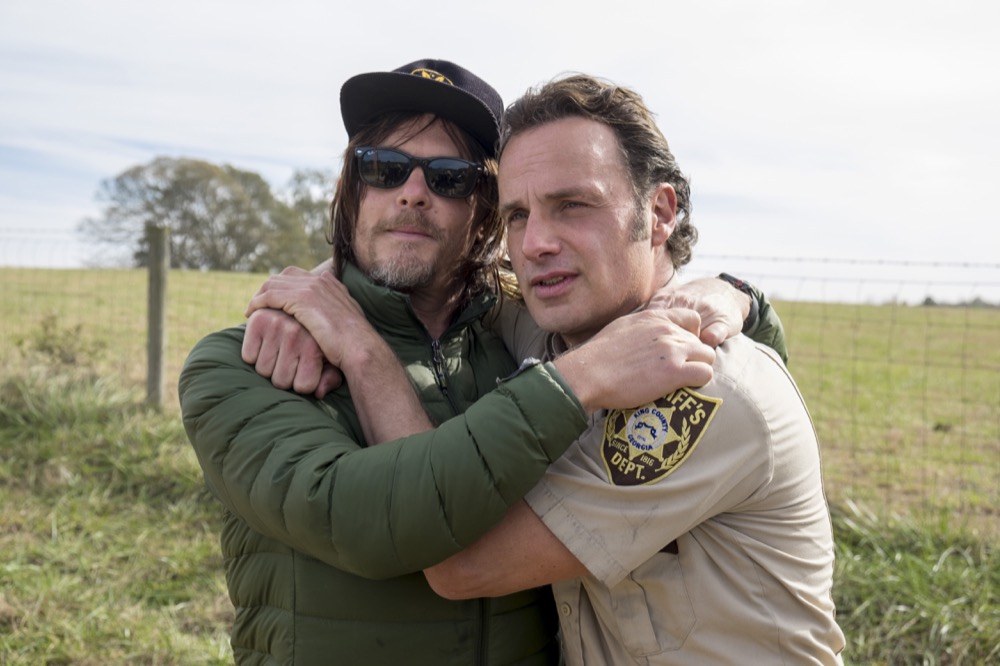 Does Daryl still live with Rick in ASZ or will he move to Hilltop?

— DixonVixen217 (@DixonVixen217) June 20, 2018
Neither, and that's all we'll say about that.
---
Telltale On TV?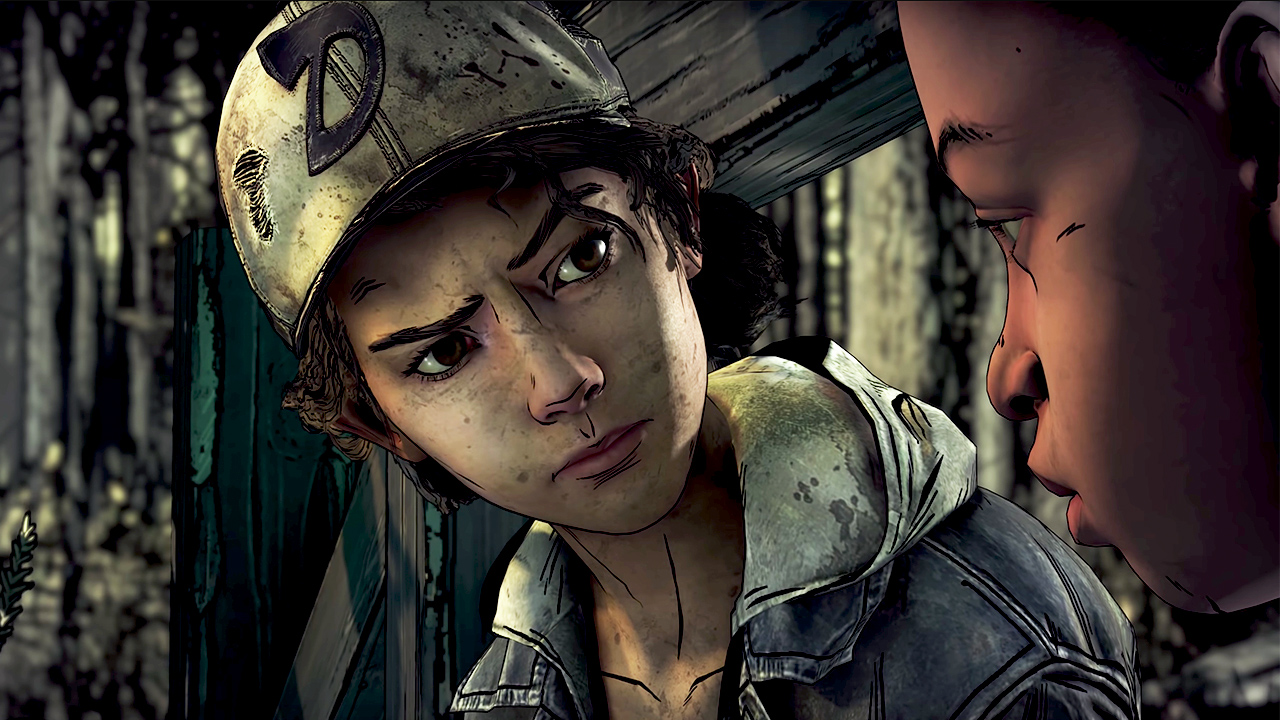 Will there ever be a TV show version of Lee or Clem adapted since the game takes place in the comic universe?

— Red Alert (@SaintWellings) June 20, 2018
I mean, never say never, but it's highly unlikely. Robert Kirkman has said on multiple occasions that the Telltale-exclusive characters will remain in the game and won't be seen elsewhere. Although Michonne's daughter Elodie TECHNICALLY crossed over from the game to the comics, she was still part of Michonne's storyline the whole time. That might be the closest we get.
---
Talking Judith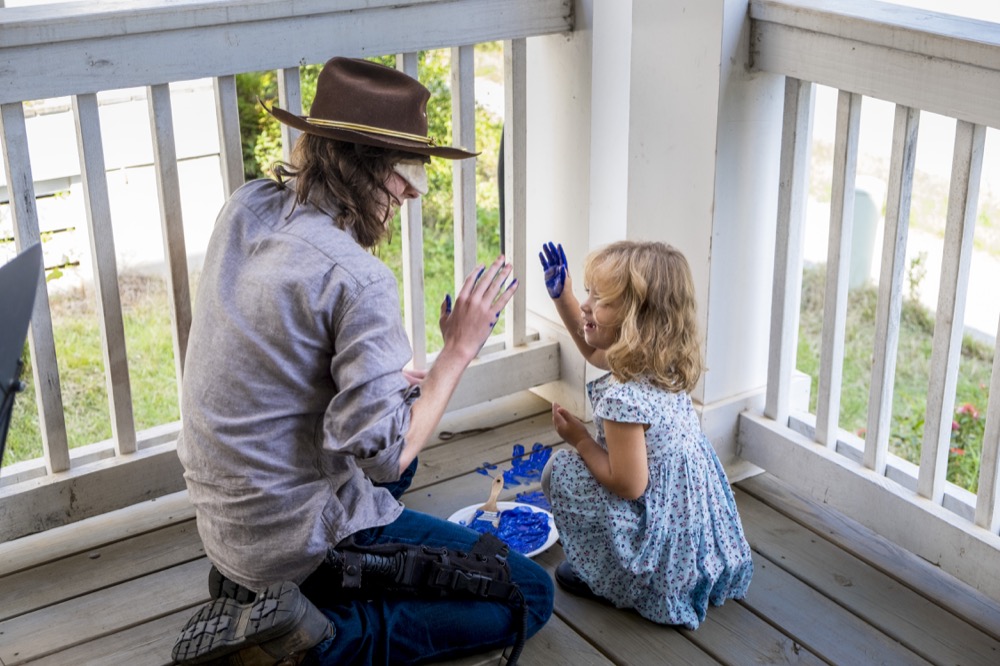 will judith talk more in s9?

— danii ? (@michonnesokoye) June 20, 2018
Yes, Judith will have more lines this season.
---
Filling In The Dam Gaps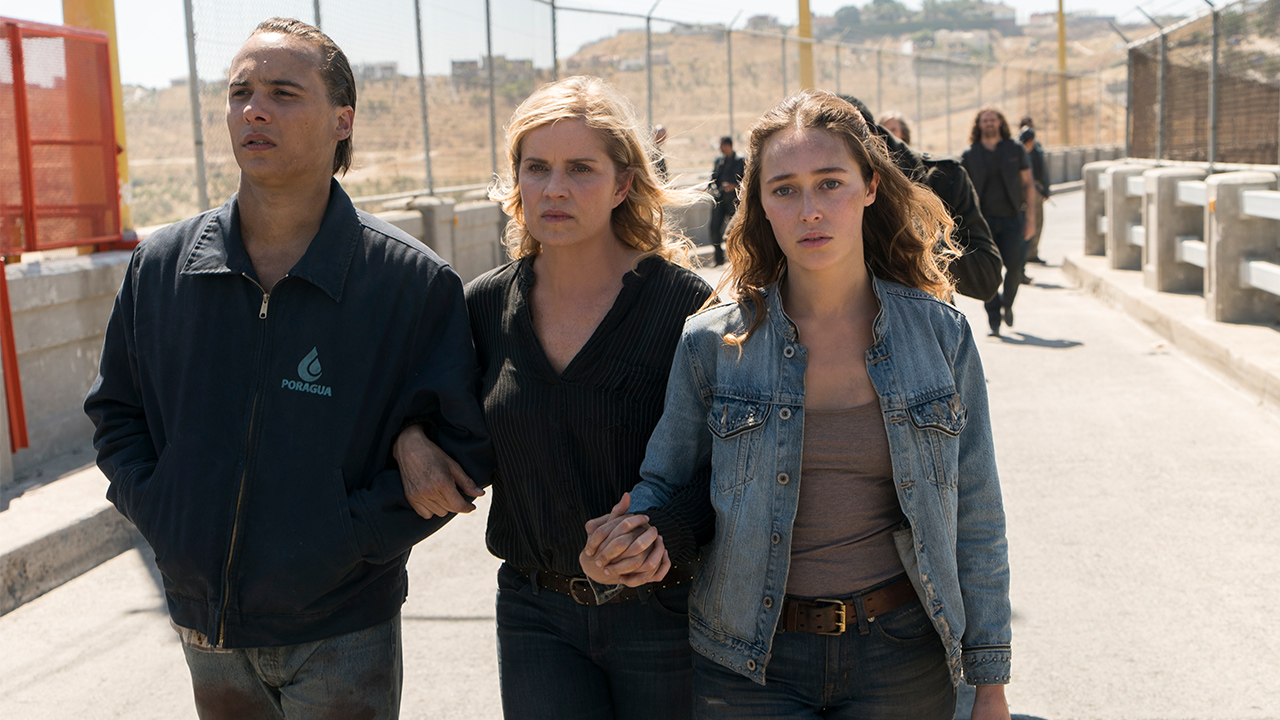 What happened between the dam explosion and season 4 of #FearTWD? How did everyone get reunited?

— Aileen Tadeo (@EnslinPorter) June 20, 2018
Madison actually addressed some of this in Episode 406 when she was drinking with Strand. Although it's not revealed exactly how they survived the dam explosion, Madison does say she saved Strand from the water and nursed him back to health in a cave. She goes on to recall how she also helped save Nick and Alicia before finding Luciana. She finishes by saying she waited a while for him to heal up because he's her best friend ???.
---
The Return of Daniel
Will we see Daniel when Fear returns?

— Carrie© (@carrieWUTWUT) June 20, 2018
Don't hold your breath. However, Daniel not appearing in the back half of Season 4 doesn't mean we'll never see him again. In fact, Fear co-showrunner Andrew Chambliss told Entertainment Weekly back in April, "…we definitely will be seeing Daniel Salazar in the Walking Dead universe. It's a very big world, and we will hint at what may have happened. I think we get a little bit of a sense of it even from kind of Strand's struggles and we can tell that he's carrying a lot of his past with him."
Plus, maybe Daniel was already hinted at this season.
---
More Fear Bonding?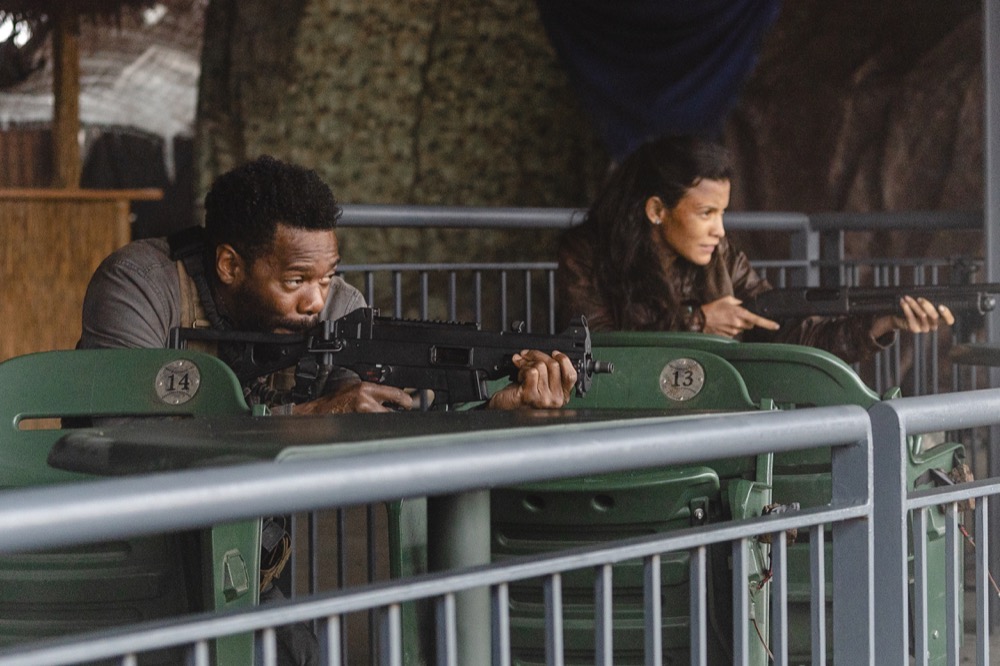 We see that Morgan and Alicia might have a bit of bonding going on. What about Strand and Luciana? ? Will they be able to recover from all they've lost in 4B and still build relationships, even if just with each other? ❤

— Sara Large (@MamaDeadHead) June 21, 2018
The Fear crew will actually spend most of the back half of the season separated, so don't count on a lot of Strand and Luciana scenes. But there WILL be a lot of exciting storylines to come out of the next eight episodes so make sure to catch it when it returns August 12th.
---
More Richonne?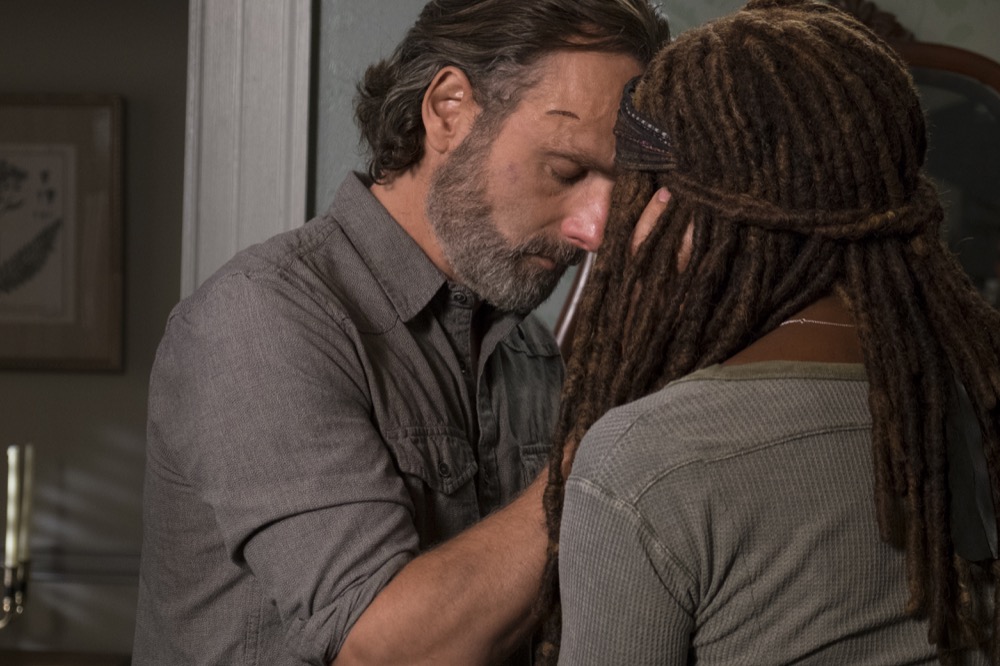 have any richonne tea or are you just gonna ignore me again??

— danii ? (@michonnesokoye) June 20, 2018
We didn't ignore you – we just can't get to every question every week. But yes, we can confirm you will see more Richonne scenes in the first half of the season.
---
Heath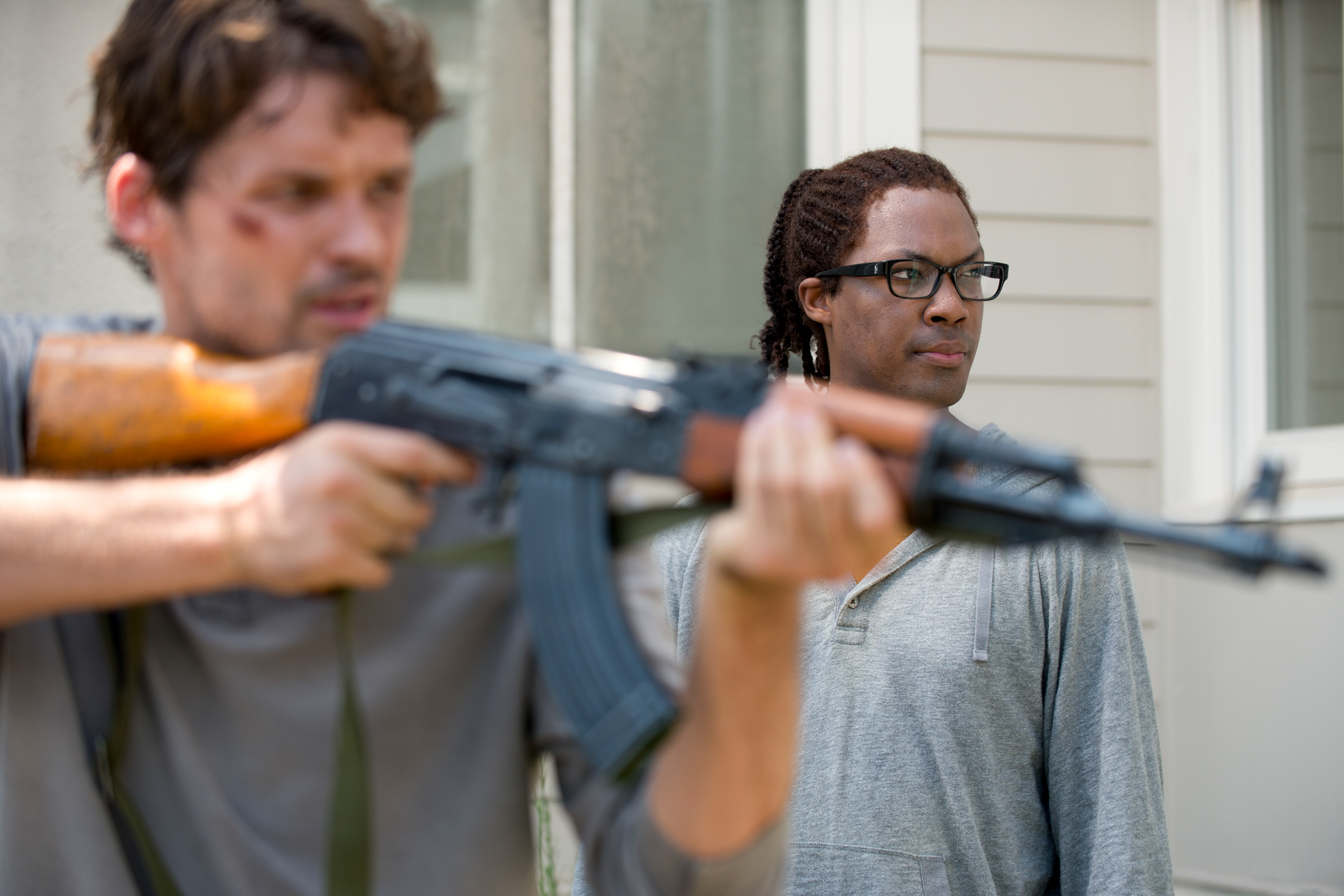 what happened to Heath?will we ever get the answer of his disappearance? pic.twitter.com/KFeGKWtBoU

— Anu (@Anuradh39017505) June 20, 2018
Honestly, we wish we had an answer for you. From what we've seen, there is still no trace of Heath in Season 9. Corey Hawkins, however, will soon appear in a Spike Lee joint called BlaKkKlansman. He also just wrapped a movie directed by Christoph Waltz called Georgetown. But other than that, we don't have any news.
---
More Female Bonding?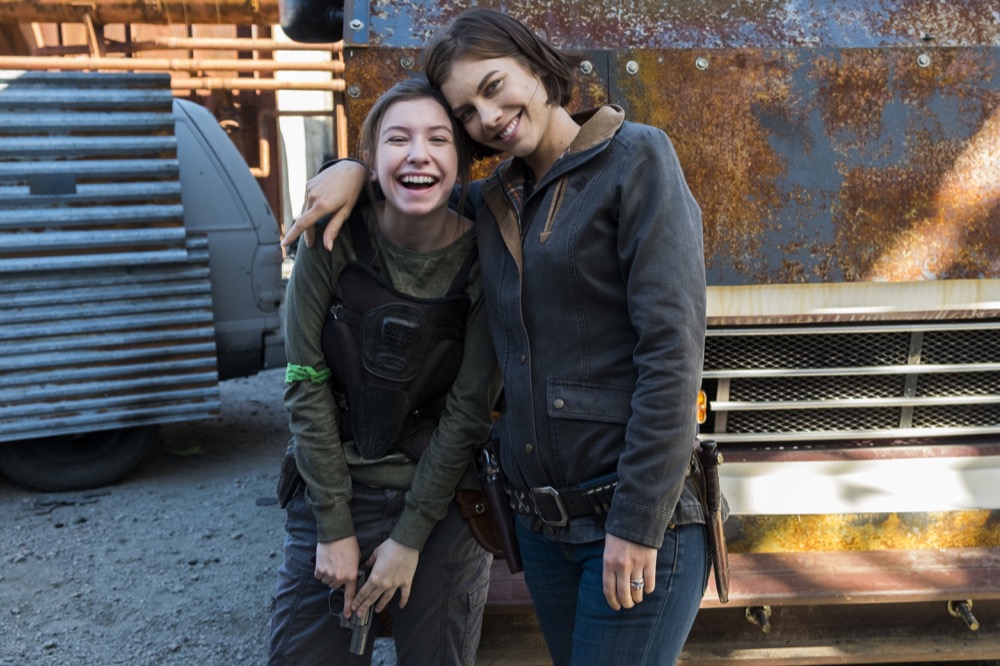 can you promise us more female friendships bonding time in s9?

— danii ? (@michonnesokoye) June 20, 2018
Yes, actually! New Walking Dead showrunner Angela Kang confirmed as much on an AMC panel. "We're going to see some really great stories with the women on our show, particularly," Kang said. "And I think for people who are really invested in say Michonne, Maggie, Carol, there's such great material for them as well as, of course, Rick and Daryl, and those other characters that we love, but for people who are looking for that specifically they will really see some incredible work from our women." So there you go!
---
Eric Update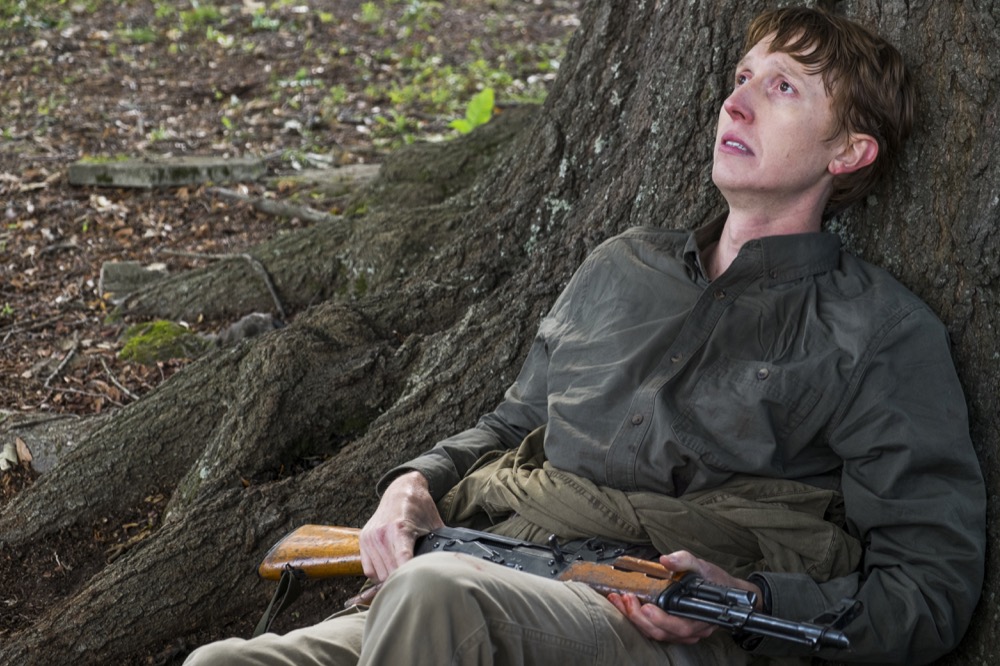 Is walker Eric gone forever or will Aaron have the opportunity to put him down?

— beejohnlocked (@kelli_pope) June 20, 2018
He's gone, sorry.
---
More Aaron?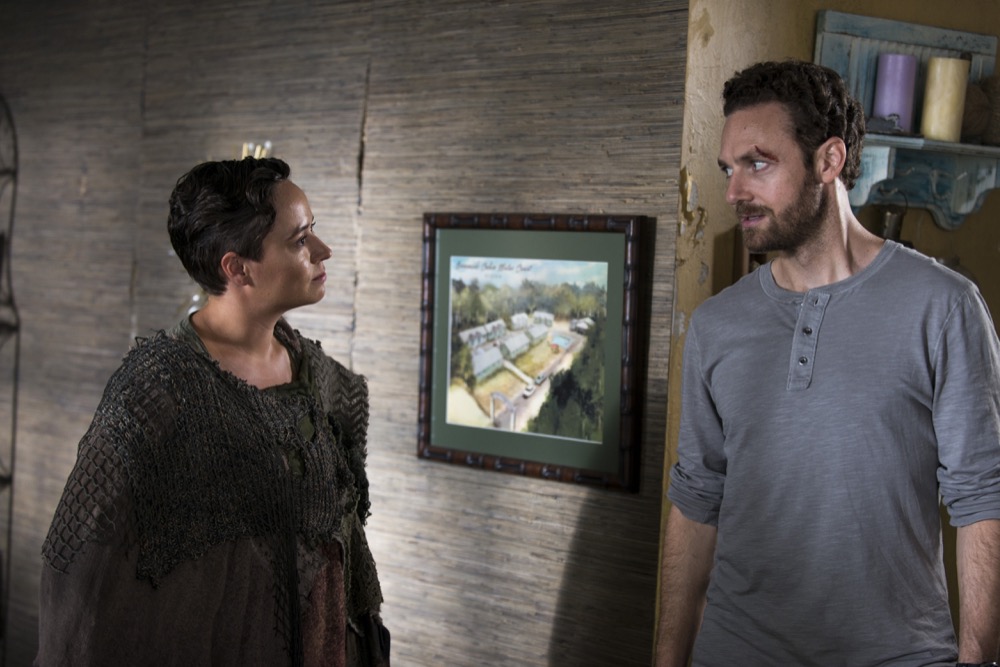 aaron in s9,, is he actually gonna be there or left out again??

— river (@aarondaryls) June 20, 2018
I think it's fair to say Aaron will play a bigger role this season.
---
More Rosita??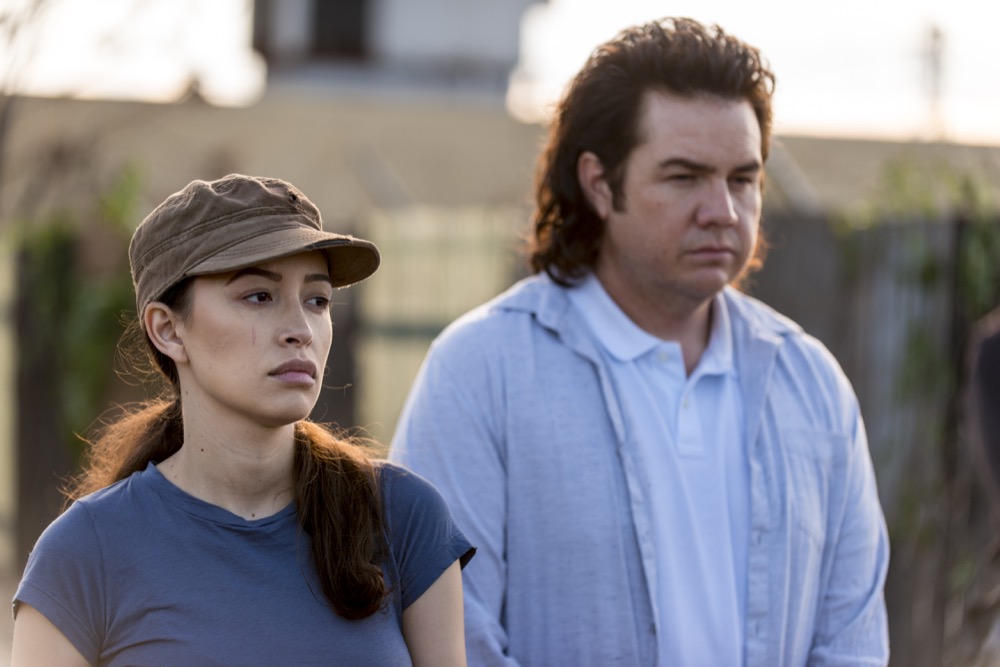 Will we see more Rosita this season? Is there romance in store for her?

— Kerri A Azbell (@kerriaazbell) June 20, 2018
After spending the last two seasons in a vengeful rage with Negan, Rosita will finally look to move forward in Season 9. We will see slightly more of her, but no indications on the romance front. Around this time in the comics Rosita actually hooks up with Siddiq and Eugene, but who knows what lies ahead of her in the show.
---
Ride With Negan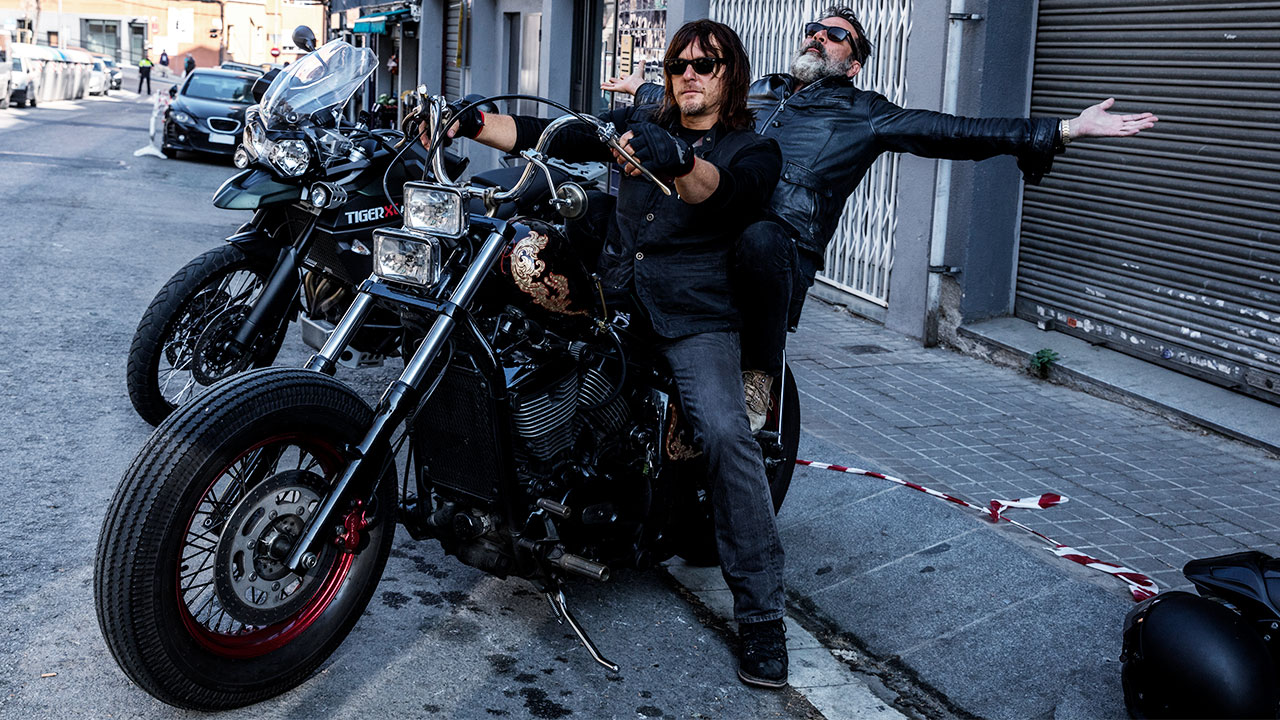 Any chance for some cool 'Negan on a motorcycle' action? Pretty please? ???️

— someslug (@someslug) June 20, 2018
We are completely on board with this, but sadly for you Negan's currently barred up in the Alexandria prison. However, we DO recommend you checking out Jeffrey Dean Morgan's episode on Ride with Norman Reedus – it's a delight.
---
Negan's Visitors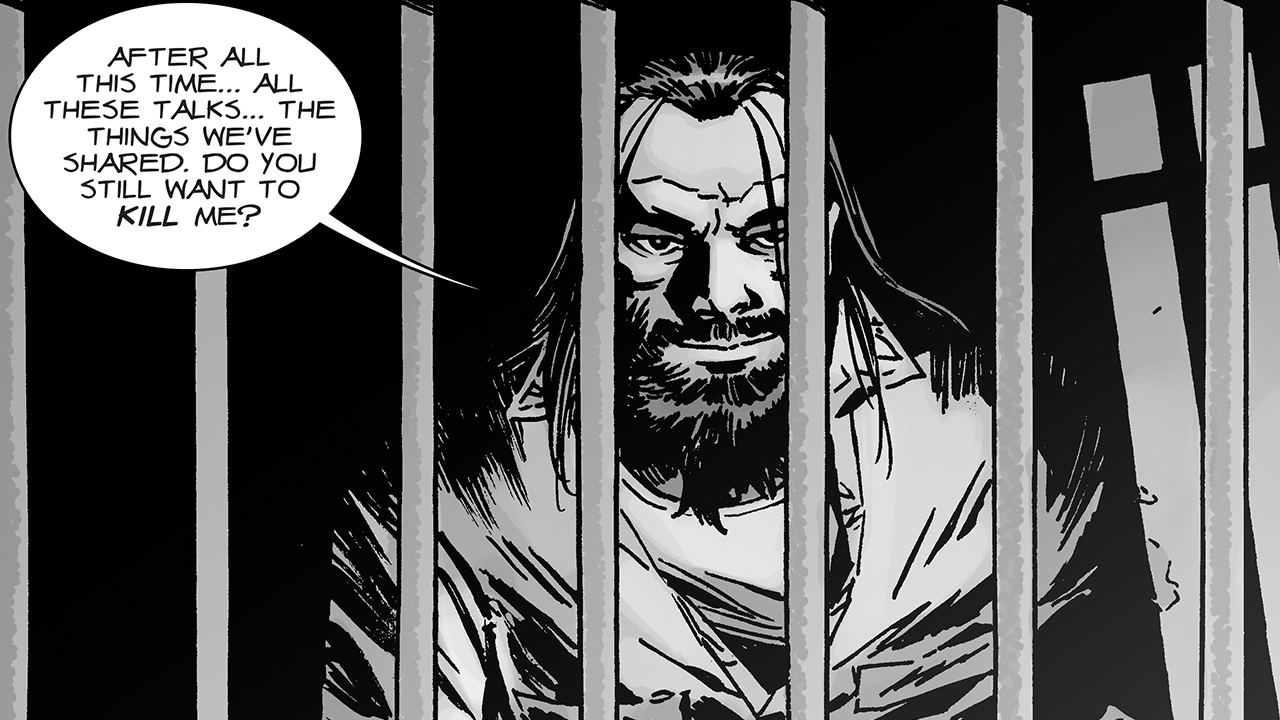 Who will visit Negan in the cell during the time he will be there ?

— Francisco (@PrisonerNegano) June 20, 2018
Speaking of Negan, this is a phenomenal question. In the comics Negan's visited by the likes of Rick, Carl, and more as he sits in his cell in Alexandria. As for Season 9? We can't really say, but expect some main characters to pay him a visit.
---
More Character Development?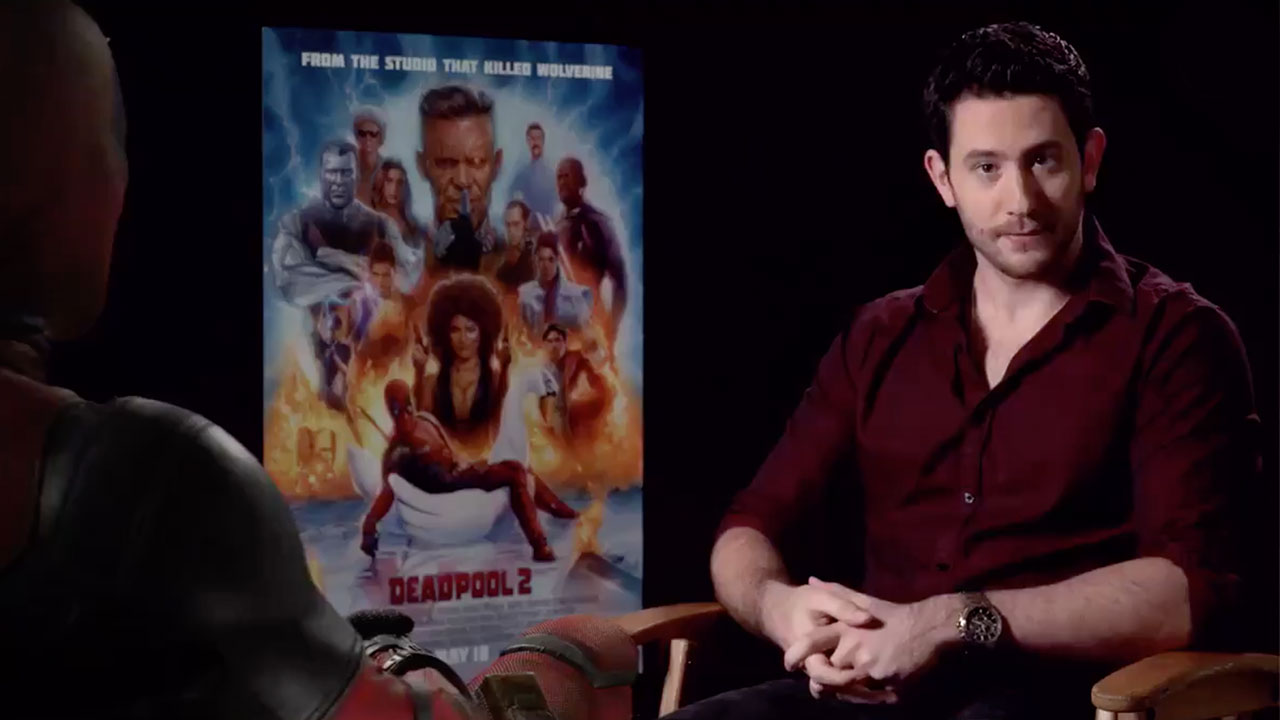 Will @BrandonDavisBD return as Savior?

— Negan`s Goddamn Mizzy ♥ (Miz) (@LurkingJack) June 20, 2018
It's actually the main focus of the back half of Season 9. Since being spotted among the Saviors in Season 8, Comicbook.com's Brandon Davis traveled to South Carolina during the time jump to run a survival camp out of a Waffle House. It's there he began interviewing former South Carolina college football players who have turned but still have opinions on Infinity War. Ok, we're WAY too inside baseball now. Time to close up the mailbag.
---
Have a question for us? Ask us on Twitter next week and we might answer in next week's post!