In a zombie apocalypse you can barely make it ten feet without running into something trying to rip your throat out. The line between hero and villain is oftentimes blurred, and it's that moral vagueness that brings us to our Villain bracket. Which Walking Dead show character do YOU think makes for the best villain? Vote on our first round below so we can ultimately crown the best baddie in the Walking Dead so far. And yes, we included Rick.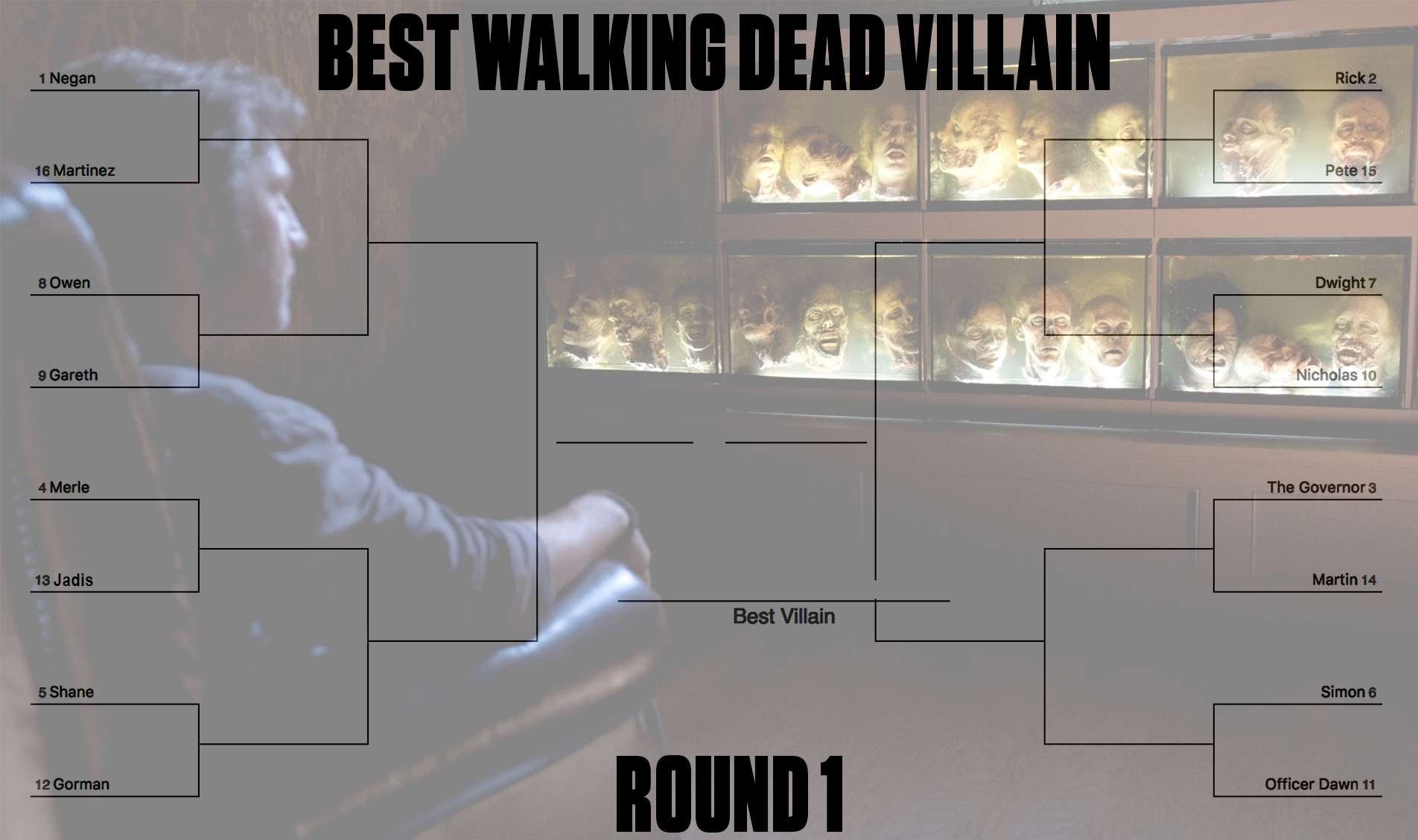 ---
[yop_poll id="196″] [yop_poll id="197″] [yop_poll id="204″] [yop_poll id="199″] [yop_poll id="200″] [yop_poll id="201″] [yop_poll id="202″] [yop_poll id="203″]
---
Round One voting extends until the end of the day Monday, April 18th. And don't worry, comic fans – our next bracket will be ALL about the source material. Happy voting!