The Walking Dead's Executive Producer/Visual Effects Designer Greg Nicotero and his team have created some memorable walkers in the past few seasons. In case you need a reminder: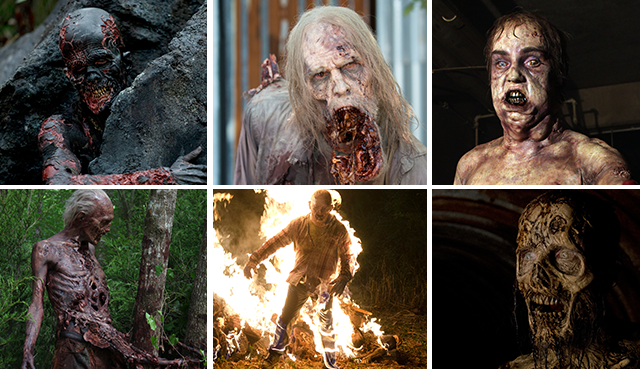 BUT…there's only one kind of walker Nicotero will NEVER do. Before we get to that here's a SUPER QUICK zombie-effects history lesson! WAY before The Walking Dead, visual effects/stop motion movie producer Ray Harryhausen created one of the FIRST zombies in the 1963 movie, "Jason and the Argonaut." The Greek mythology film featured stop motion undead skeleton soldiers and movie-goers LOVED it.
Here's Ray: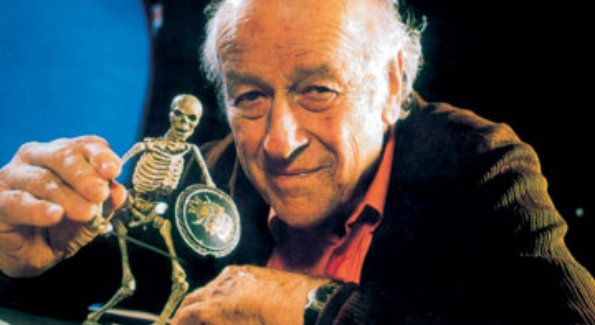 And here are his ground-breaking stop motion skeletons:

FLASH FORWARD: Greg Nicotero mentioned Ray when describing the only kind of walker he would never touch. "The only thing you'll never see is a Ray Harryhausen (-inspired), perfectly clean skeleton walking around because obviously, there's no muscle." Nicotero explained. "We still try to keep to the reality of [needing] muscle to move the bone to move the body, but it's just something that we continue to push every season with new sculptures and pushing the elements of what we can."
The Walking Dead returns February 14th, 2016. For more on this, head over to CinemaBlend!