Can't wait until Sunday? We've got the first two images from this week's episode to keep you company while you wait.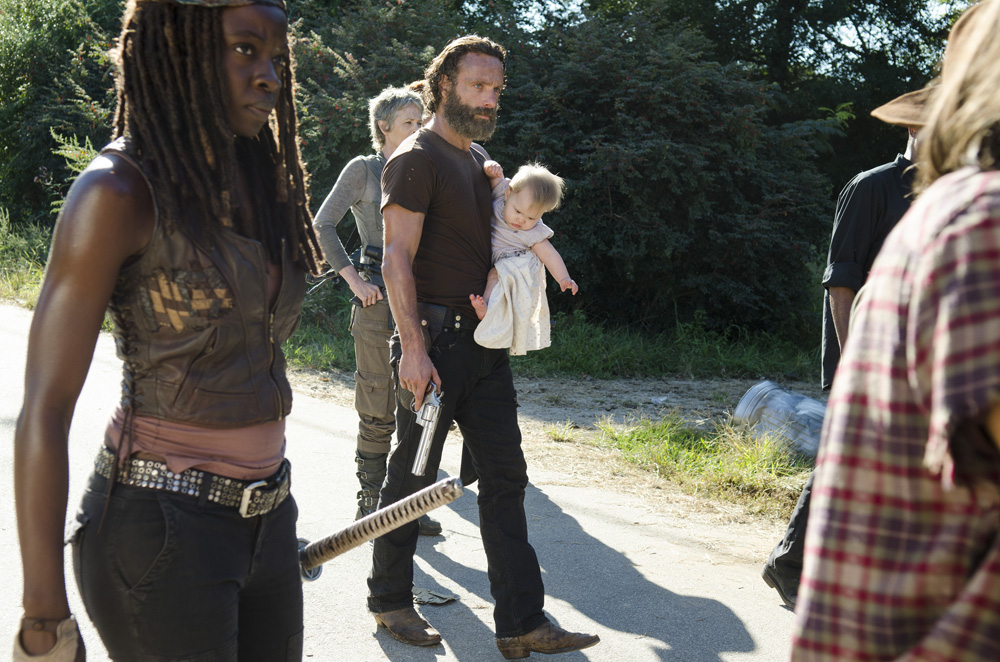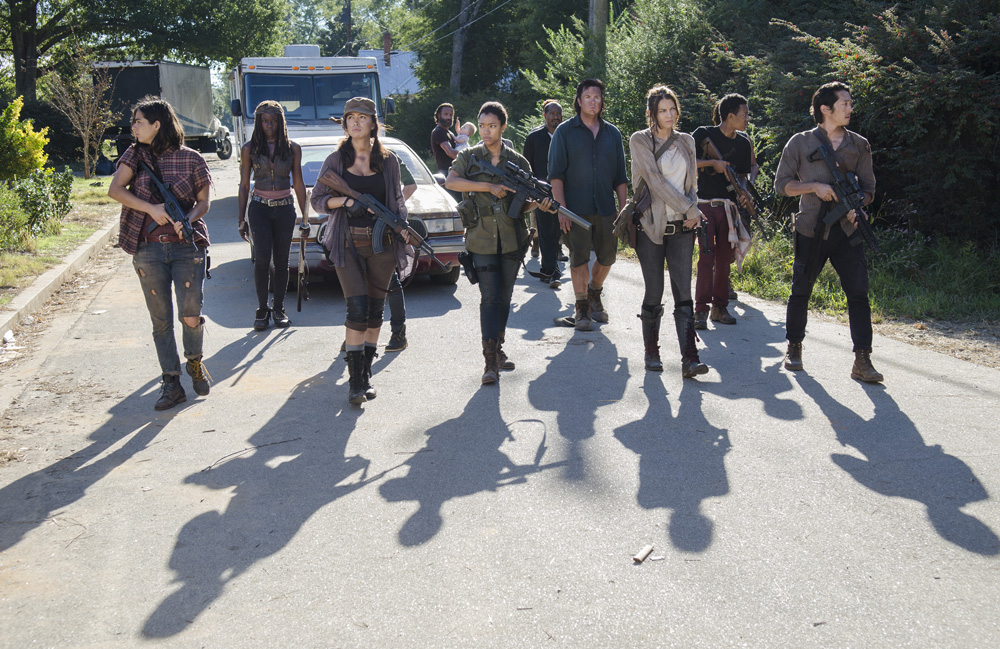 What do y'alls think of the images above? Is that the gang arriving at Alexandria? IS BABY JUDITH GOING TO FALL OUT OF THAT SLING!? (Is that a sling?) Comment below!
And if you haven't already, make sure you watch the sneak peek of Episode 512!