The first half of Fear the Walking Dead's second season was a thrill ride, featuring everything from pirate ambushes to a Mexican zombie plantation to Jesse McCartney! Although Robert Kirkman's other show Outcast has kept us entertained through the summer we DO have some Fear TWD images to quench your zombie thirst before the August 21st premiere. Check them out below:
---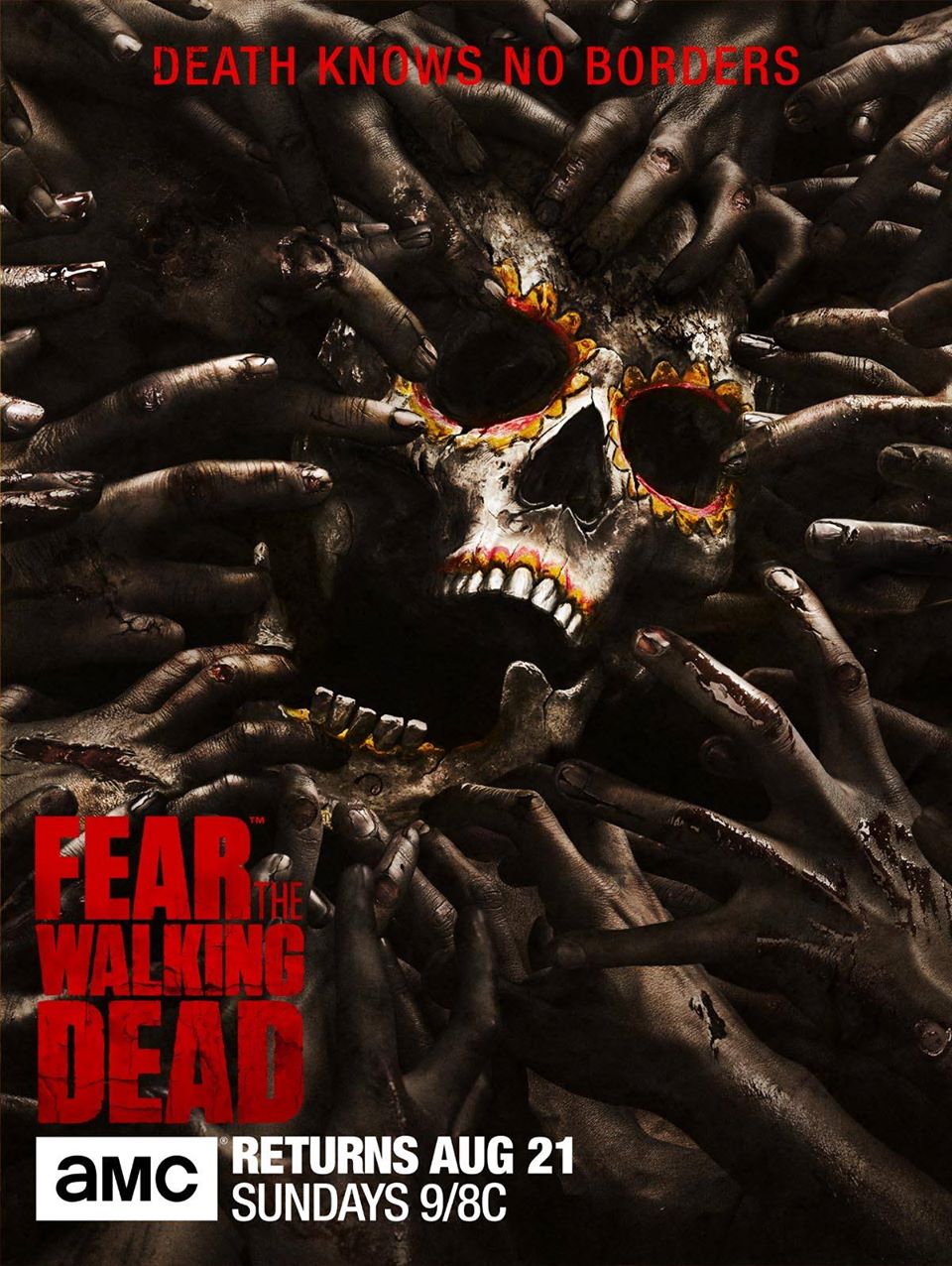 Here's the first poster for the second half of Season 2. Although it seems simple, its tagline "Death Knows No Borders" along with the Dia de los Muertos-inspired flowers on the skull seems to suggest our broken up group might be staying in Mexico after all.
---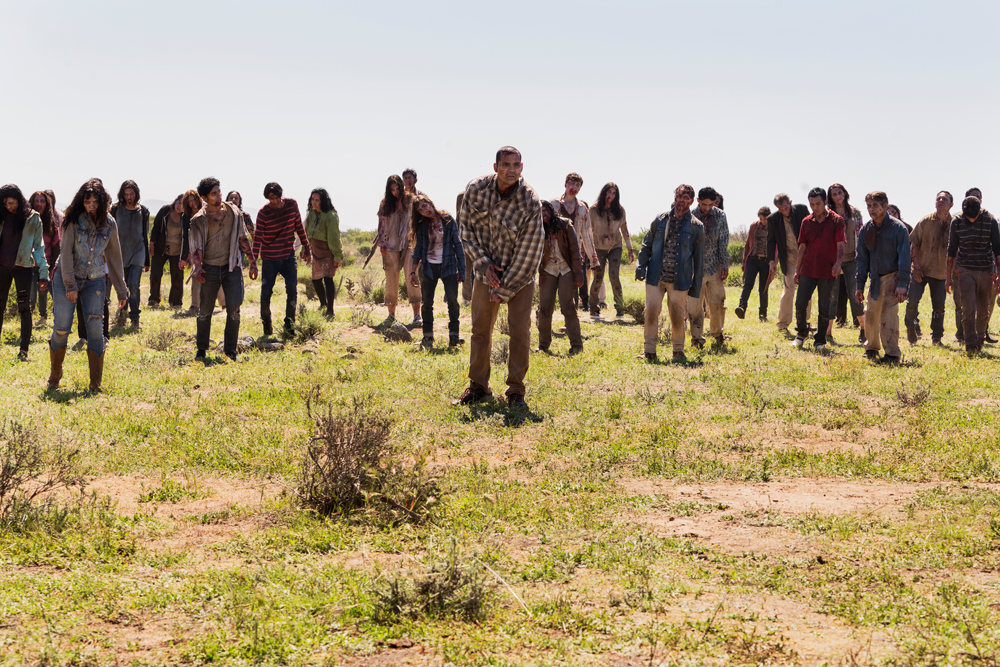 This field of walkers (which would make a great name for a Grateful Dead cover band) shows the undead are getting more decrepit AND larger in numbers…which is unwelcoming news if you're wandering the Mexican countryside alone. Speaking of…
---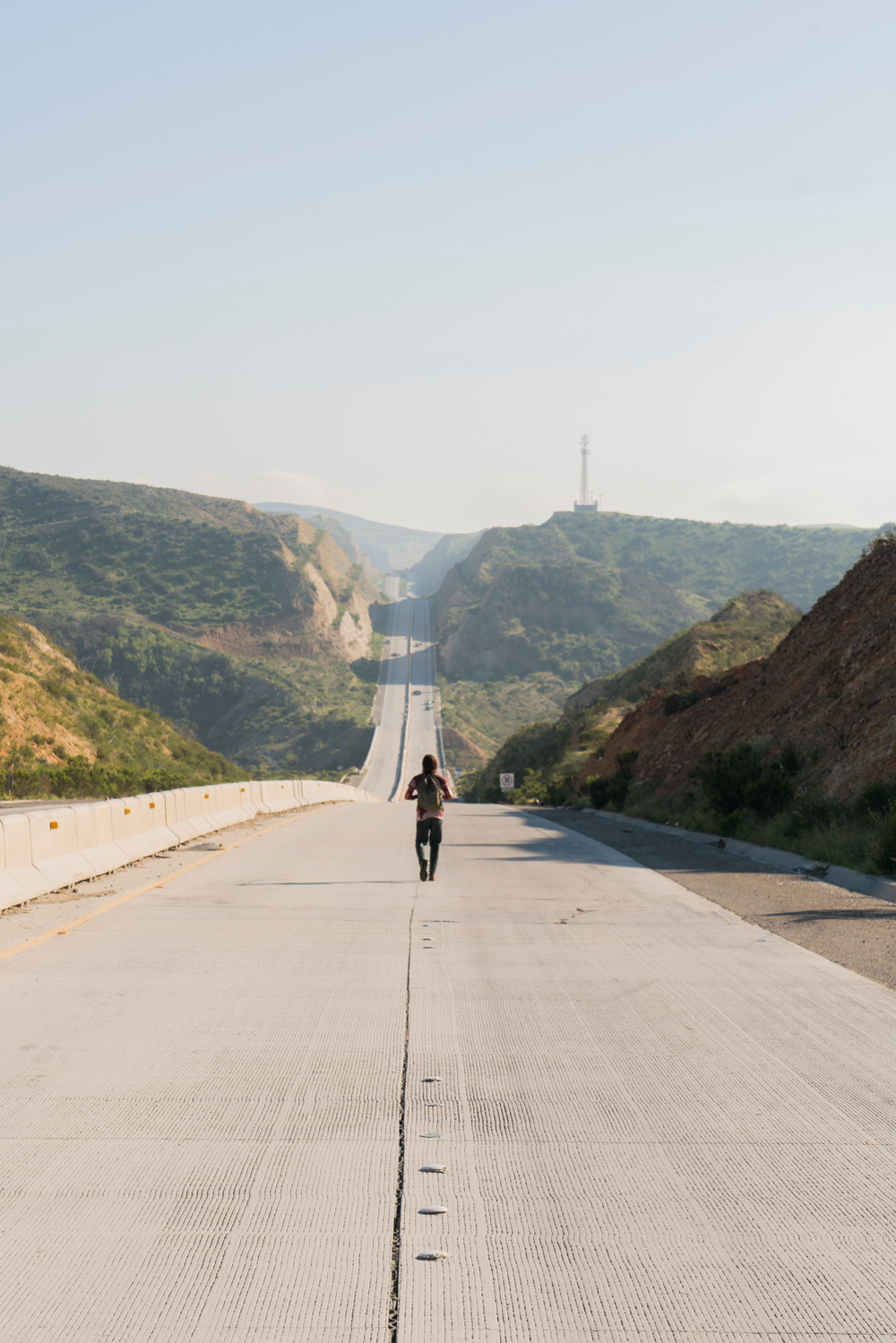 Seems like Nick's venturing into the uncharted zombie landscape. Look familiar?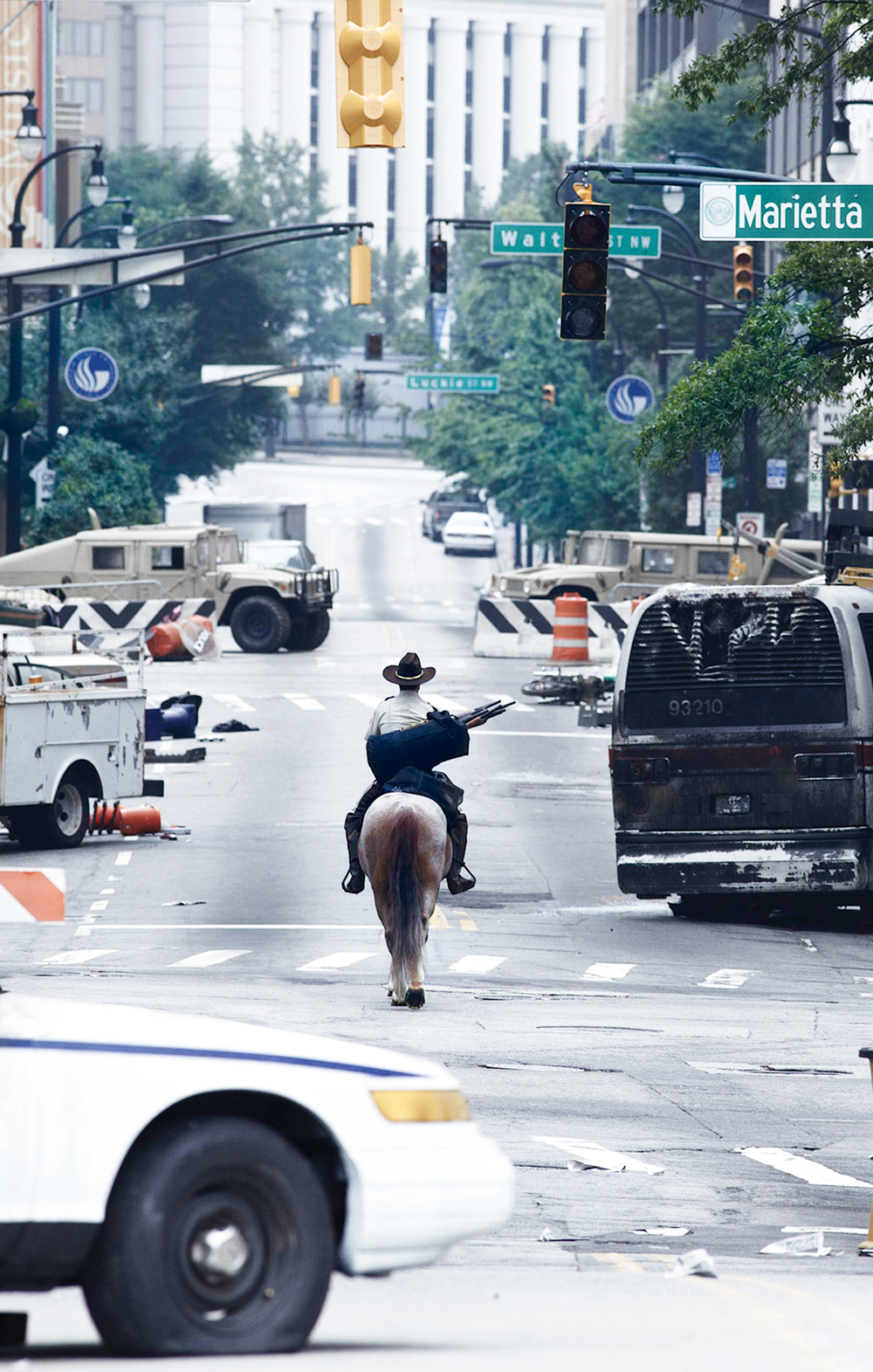 ---
So what do YOU believe will happen to Nick and the rest of the crew this season? Gather clues in these teaser images along with watching the trailer below and give us YOUR predictions in the comments.