1. This Isn't your average origin story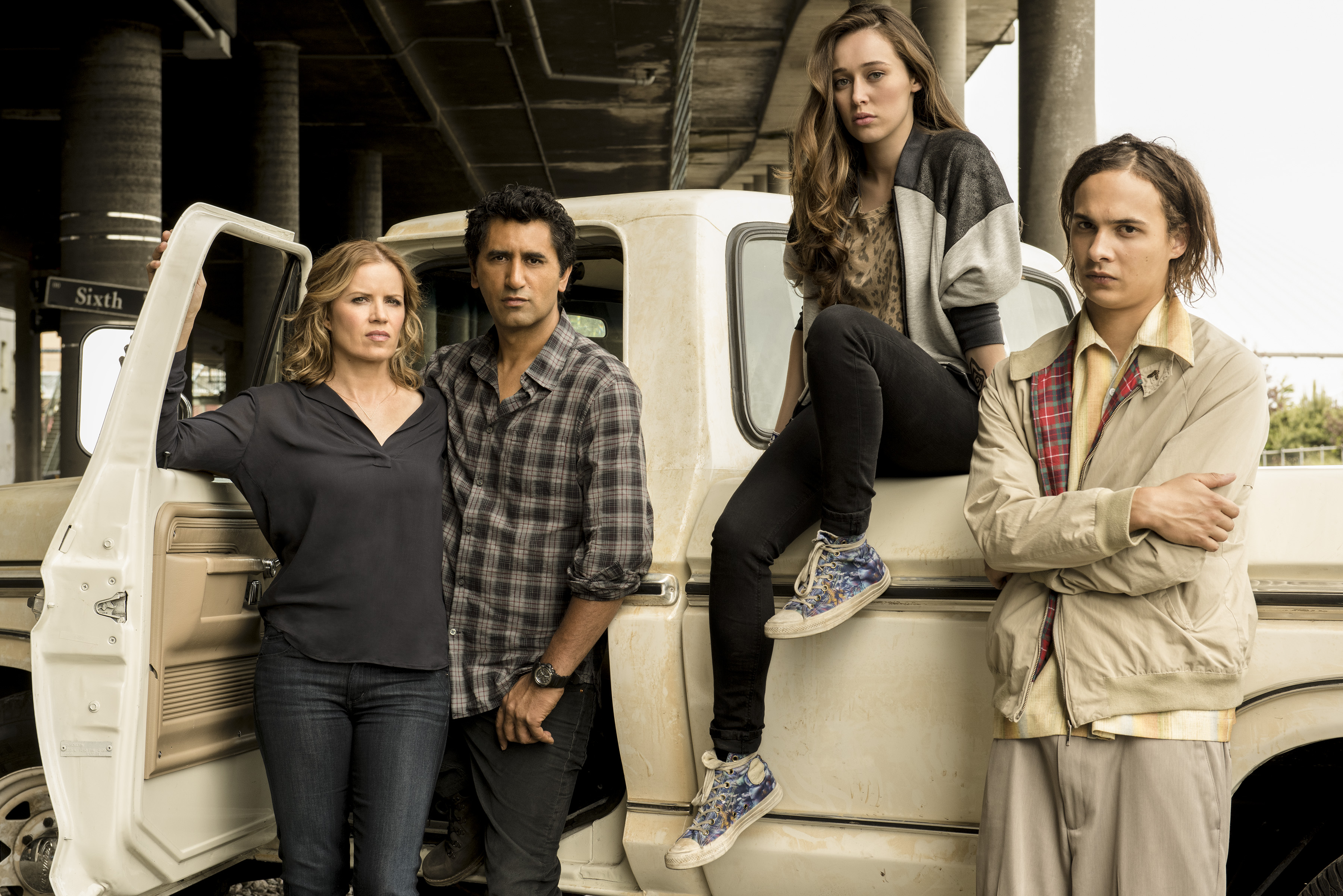 Fear the Walking Dead is a companion show to The Walking Dead that begins at the dawn of the zombie apocalypse. Produced by Walking Dead creator Robert Kirkman and Sons of Anarchy Executive Producer Dave Erickson, the show is set in Los Angeles and is viewed through the lens of a dysfunctional family attempting to navigate a mysterious outbreak. The sudden collapse of society will force the family to set aside their differences and try to come together to survive. Watch the trailer below to get a better picture of what the origins of the apocalypse looks like.

2. The story happens during, not before The Walking Dead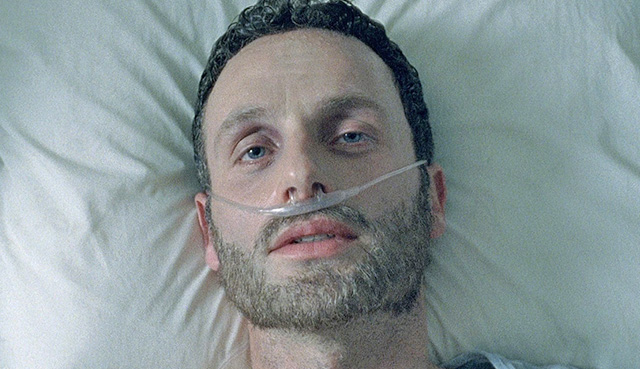 Although the show details the origins of the zombie apocalypse, the events parallel the time Rick was in a coma and eventually when he was out. Showrunner David Erickson said, "We're playing out the idea of what was going on in the country and the world until (Rick) woke up, stepped outside and it's welcome to the apocalypse." To catch a better glimpse of one of the first moments of the outbreak, check out this clip of the first three minutes of Fear.
3. Fear takes place in Los Angeles for a reason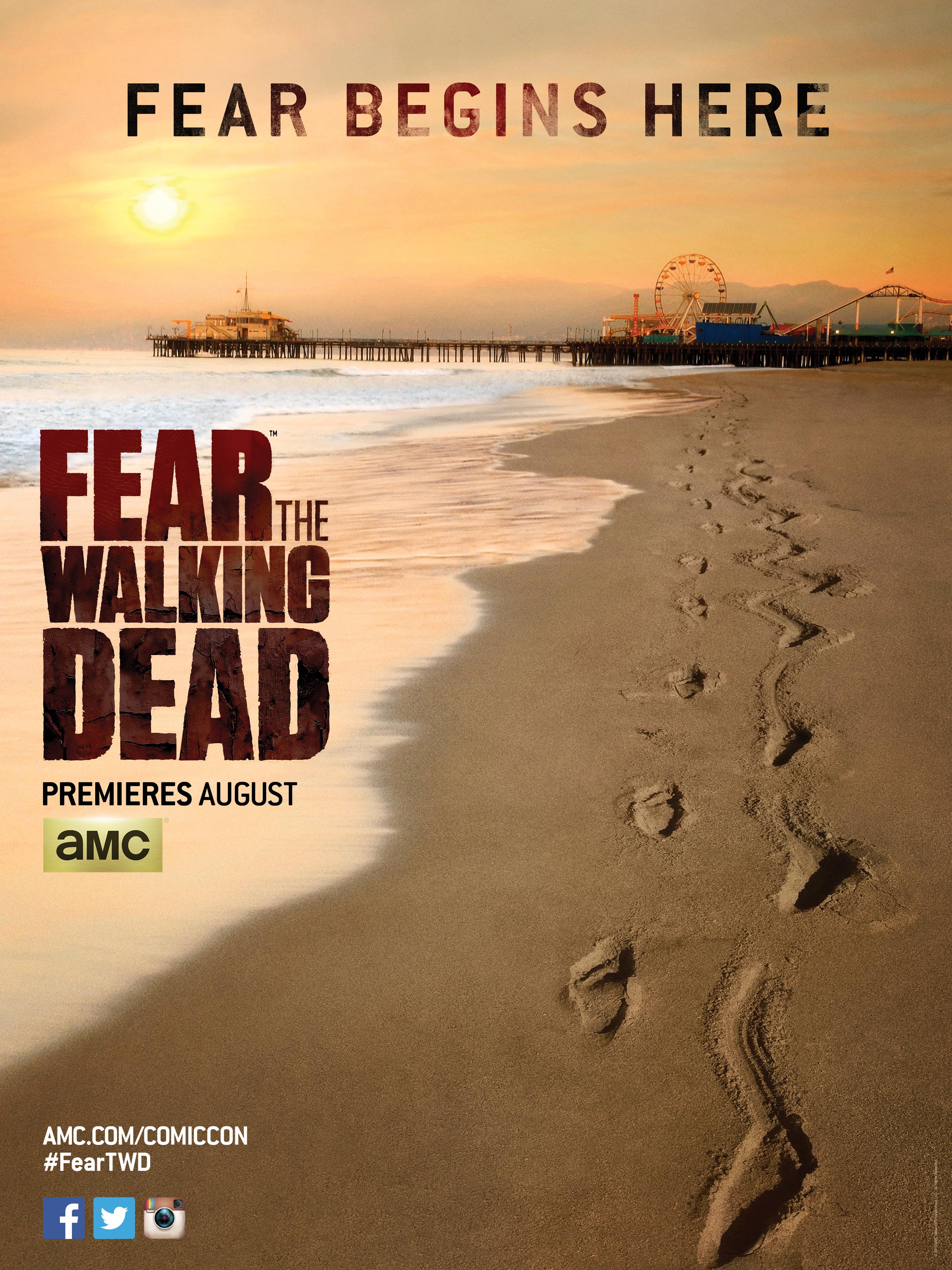 Creator/Executive Producer Robert Kirkman explains, "The Los Angeles setting allows us to do all sorts of cool things and the fact that some many people come to California to restart their lives or reinvent themselves is a big part of that. California can be seen as such a hopeful state full of people who are dreamers. Seeing those types of people face the apocalypse is a lot of fun."

4. The Focus will be on Characters, not virus origins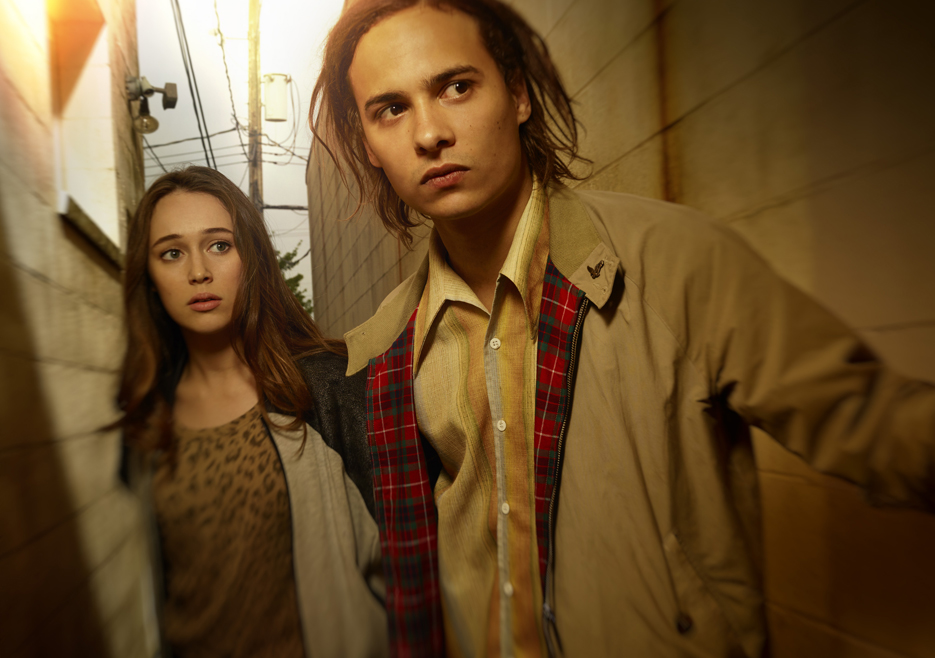 Despite the fact Fear tells the story of the origins of the apocalypse, we still won't get a clear explanation of how the virus began or works. Showrunner David Erickson sat down with The Wrap to explain. "The thing that distinguishes the world, not just the original show, is that it's never going to be about how did it start," Erickson said. "People will wonder and there's an instinct that everyone will want to know what the origin was … is there ever going to be a cure? I can't speak for the comic and what (Robert Kirkman) has planned for that side of things, but from my understanding, that has never been interesting to him. What's interesting to him is the characters, how do you function when the social construct starts to disintegrate?"
5. Like The Walking Dead, Strong Women Will Dominate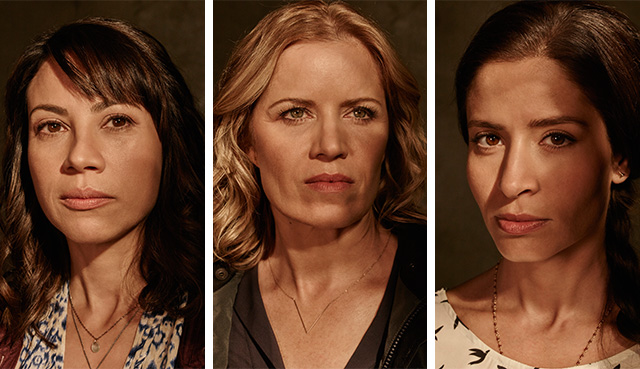 Fear may differ from its predecessor, but one commonality is that women will continue to play powerful roles. Madison Clark (Kim Dickens) may not look like your average survivalist, but from the first episode you'll see how resilient she is as a leader. Whether its helping kids as a guidance counselor or standing by her son despite his endless path of self-destruction. Speaking with Rotten Tomatoes, Dickens said, "There's so much excitement and action that I would get a little bit disappointed if I just had a dialogue scene some days. I'd be like, 'Oh, I don't get to run and jump and fight and scream.'"
Additionally, Cliff's ex-wife Liz (Elizabeth Rodriguez), a single mom with a big heart, will also play a crucial role in the story. When asked about her character Rodriguez responded, "The fact that I found out that Travis didn't leave her, that it was a choice Liza made, was a breath of fresh air because she's not a victim. She's not just a scorned woman. She felt really independent and she's a single mother that's burning the candle on both ends, making things happen."
Ofelia Salazar (Mercedes Mason), a character who joins the Clarks down the road, said, "I think the biggest survival guide is to stop being so innocent, because the nice ones are always the ones who die first. So she really has to grow a set. I'm a lady, guys. She has to grow a set."
6. Family Drama Takes Center Stage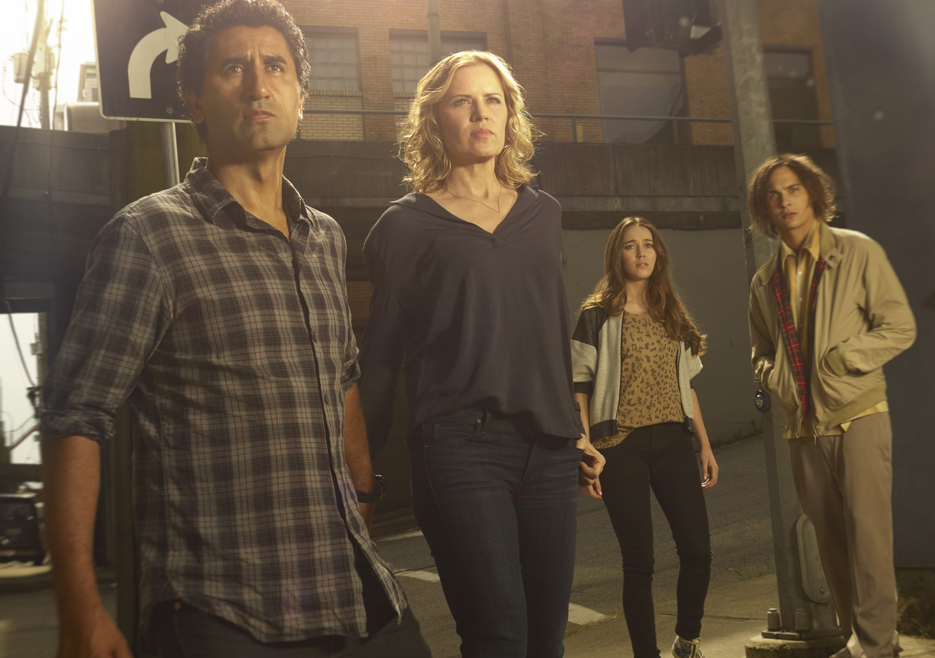 Fear the Walking Dead follows the most unlikely set of survivalists. Meet the characters: Cliff Curtis (Travis Manawa) teaches English at the local high school. He is divorced from his ex-wife Liz and has a son that resents him. He's engaged to Madison Clark (Kim Dickens) who's a high school guidance counselor at the same high school Cliff teaches at. She has two children, Alicia (Alycia Debnam-Carey), a bright college-bound teenager with a jock boyfriend, and Nick, a college dropout heroine junkie who can't seem to get his life together. Cliff's past, Madison's stubbornness, Alicia's trust issues, and Nick's divisiveness will all play a role in how they traverse the fall of civilization.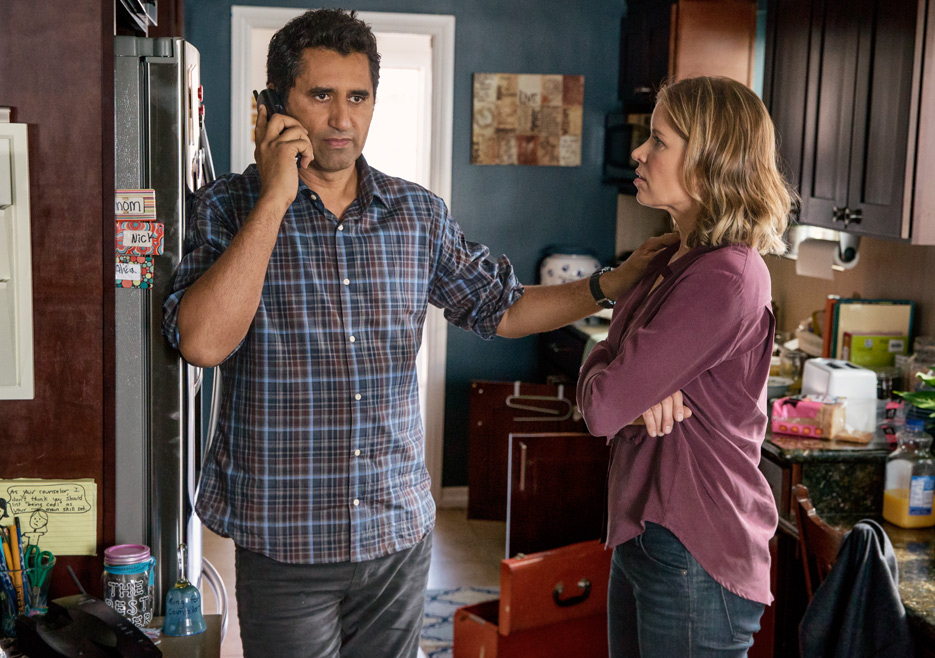 7. FEAR Walkers WIll Look Fresher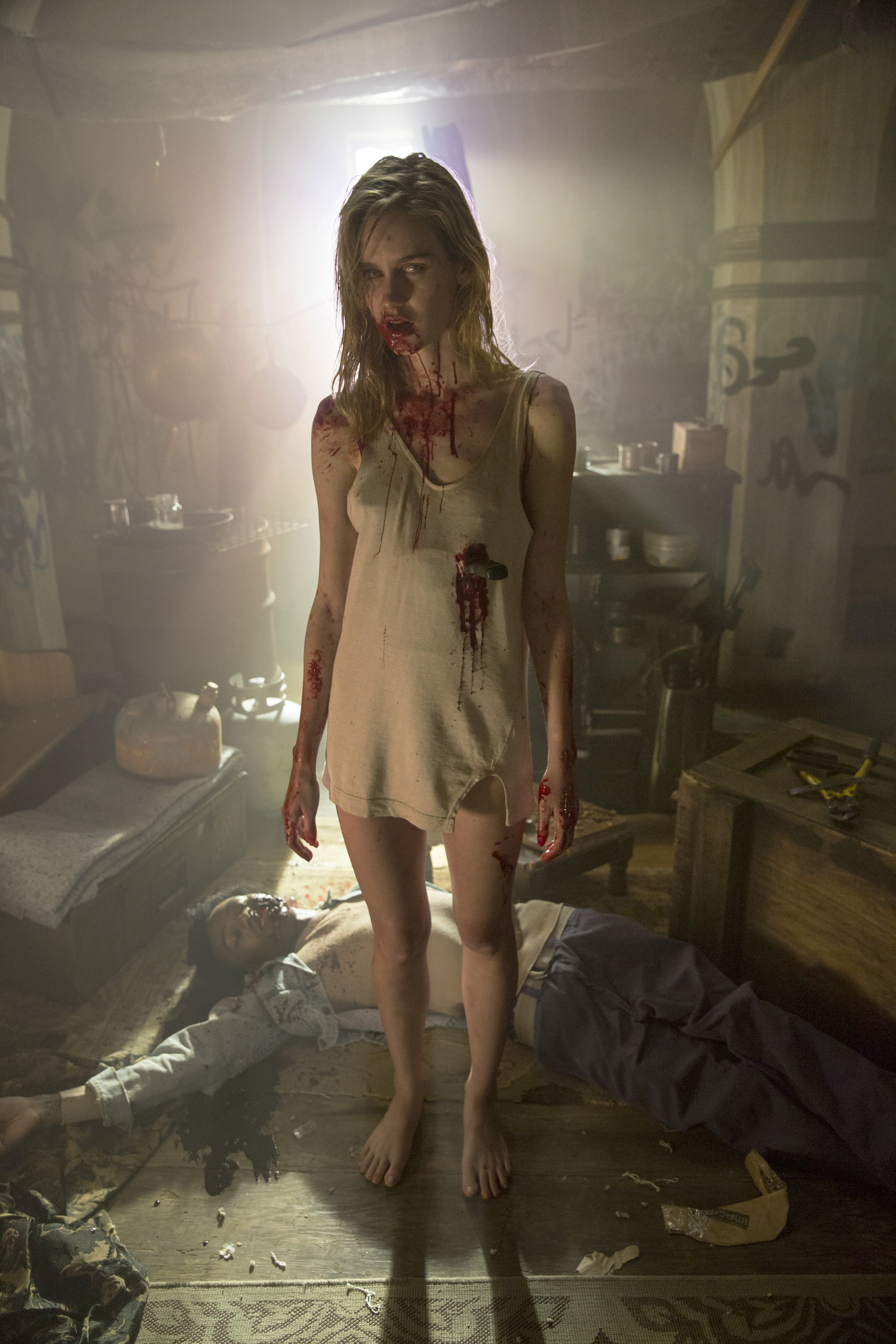 Meet Gloria (Lexi Johnson). Despite the fact she's covered in blood and has a knife wedged in her chest, she seems pretty normal. Since Fear tells the story of the apocalypse origins, many of the walkers (or "infected") will be harder to spot. Co-Executive Producer Greg Nicotero explains, "This is more like you're sitting next to someone and they don't look quite well. Your first instinct isn't to shoot them in the head, just maybe to stay away from them, cross the street." Here's the difference between the new walkers and the ones you're accustomed to: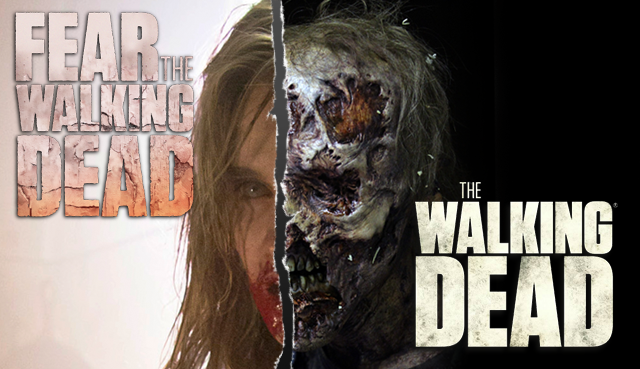 8. Characters Won't Know Zombie 101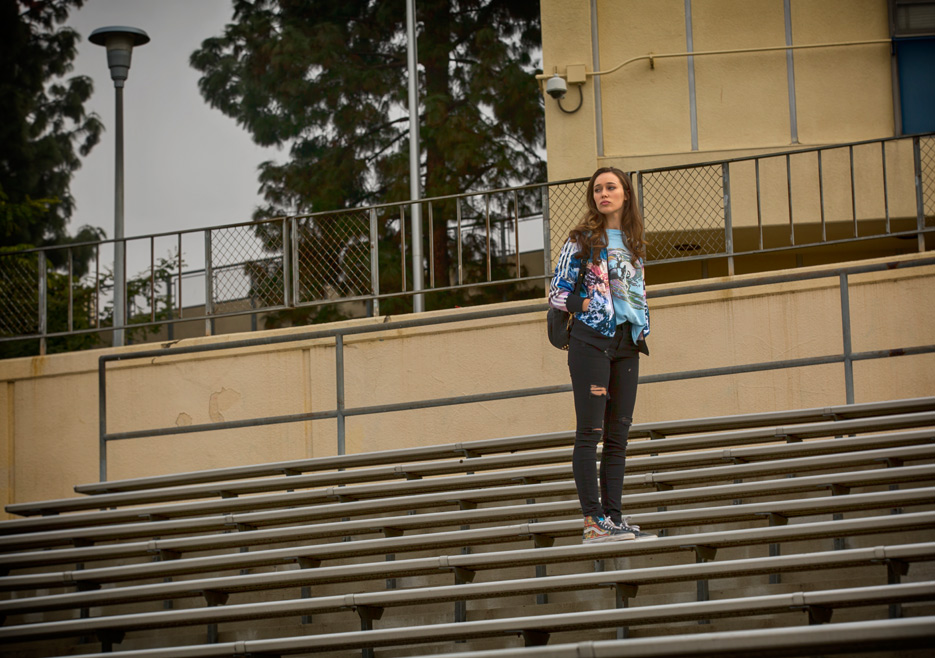 The Walking Dead fans mostly know the rules of the apocalypse: don't make loud noises, avoid big cities, and don't get too close to a walker. If you do, aim for the head. If you decide to be a cannibal make sure the guy you're eating hasn't been bitten. Don't get bitten yourself. Unfortunately for the characters in Fear The Walking Dead, they don't know any of this.
This naivety also won't do anything to help every day people that don't know how to use a crossbow. Showrunner Dave Erickson said, "With our show, we're dealing with a schoolteacher and the guidance counselor, so we actually downshifted in that respect." For more on what the characters will be dealing with, check out the video below:

9. Walking Dead Crossovers won't happen…yet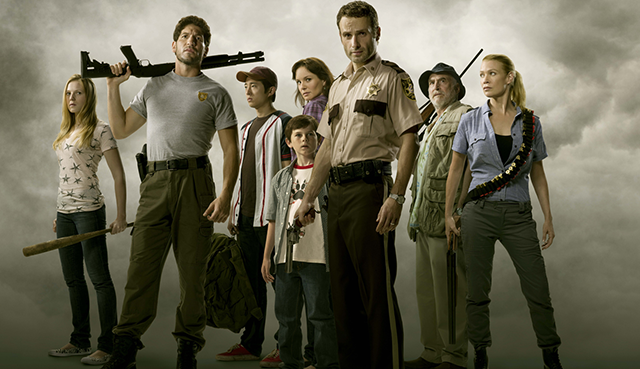 Despite the show taking place thousands of miles away from Atlanta, Walking Dead fans are still hopeful for a crossover between the shows. Showrunner David Erickson sat down with The Hollywood Reporter and said, "There's no plan for a crossover. I never considered seeing that in some way, shape or form; that show has been going on for five years since the original outbreak and we're just in the infancy [of the outbreak]. There are no plans to do so but I do think that's a world that could be explored at some point." So, you're telling us there's a chance.
10. Sports will sink in popularity.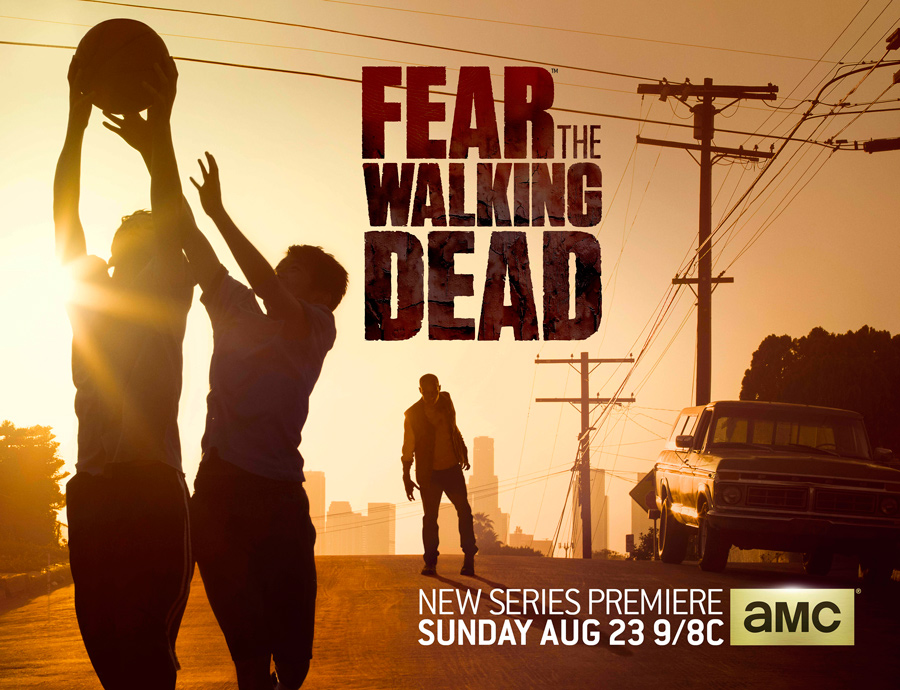 …as well as everything else. Sorry, Kardashians.
Fear The Walking Dead Premieres August 23rd on AMC.