Following weeks of voting fans finally reached a consensus on who they would prefer to survive a zombie apocalypse with, and the champion is…
RICK!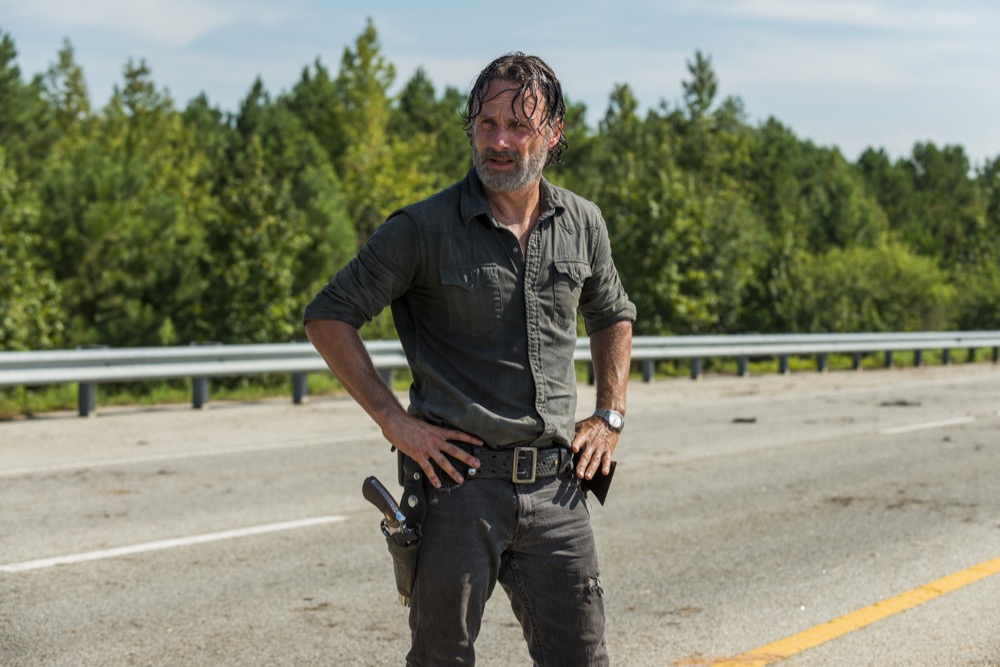 Thanks to fans like you, we received well over 100,000 votes in our championship poll, which turned out to be the closest matchup yet! After days of fluctuating leads, fans finally settled on our main Walking Dead protagonist Rick as the person they'd prefer to trek the deserted plains of a zombie apocalypse with. But we're not done! Below is our full bracket along with stats we compiled to show you just how wild these results were: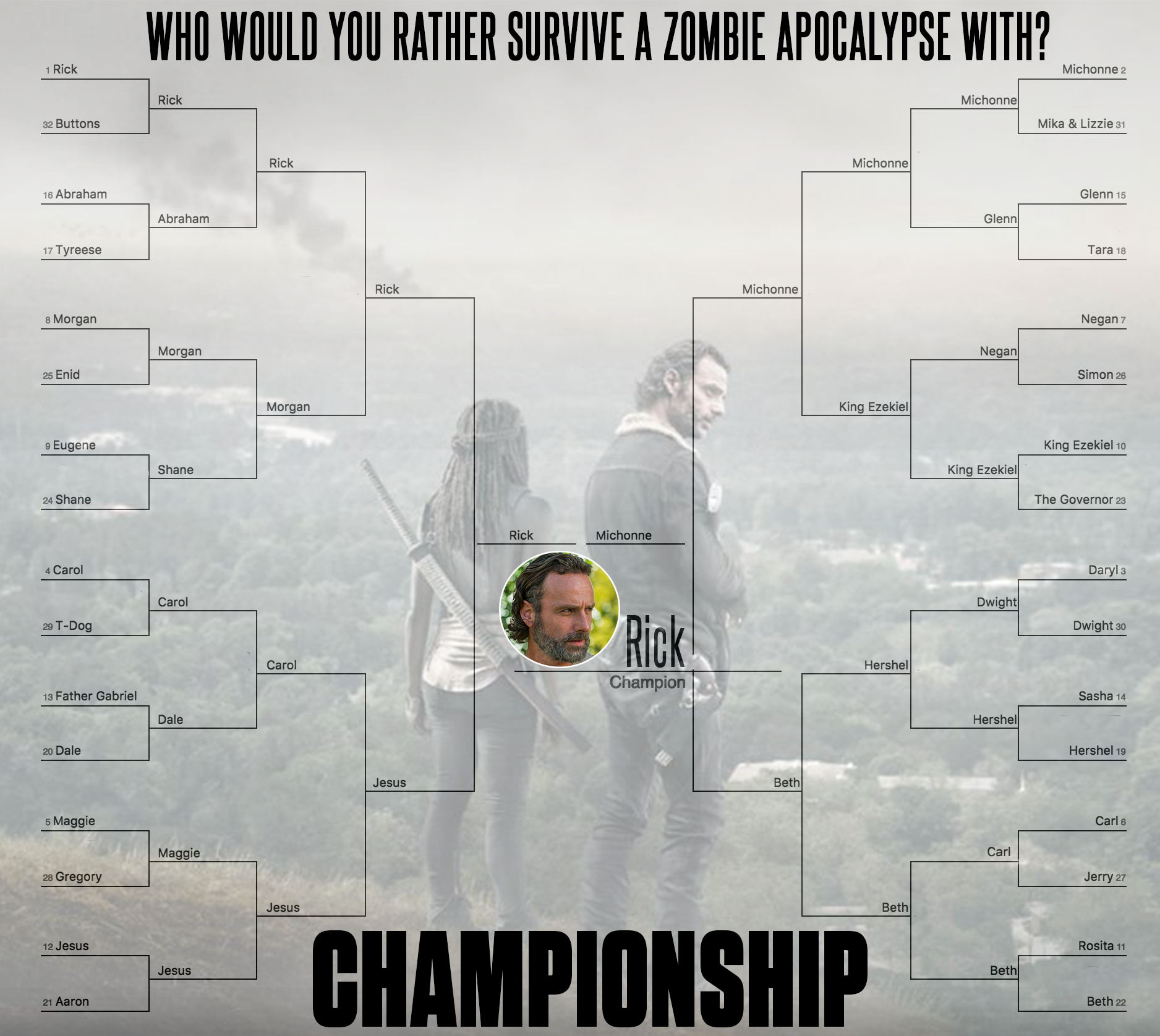 ---
Biggest Upset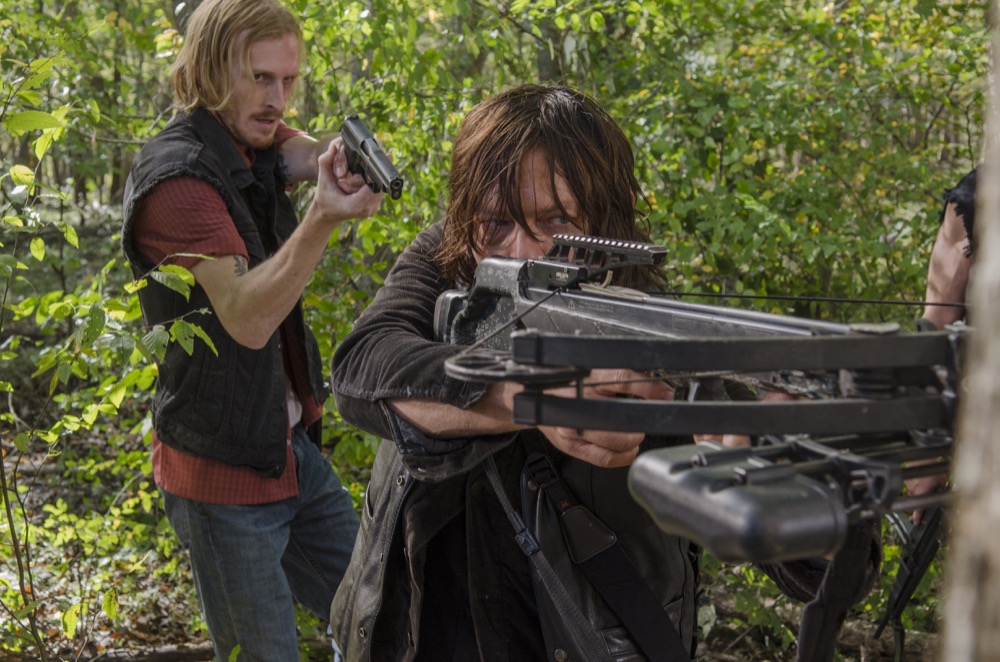 Daryl: 46%
Dwight: 54%
---
Biggest Takedown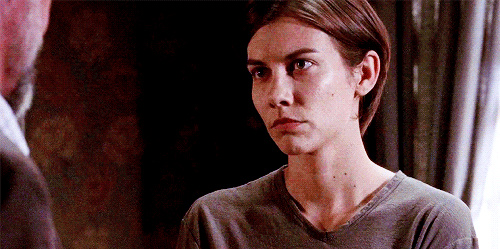 Maggie: 98%
Gregory: 2%
---
Oldest Character To Advance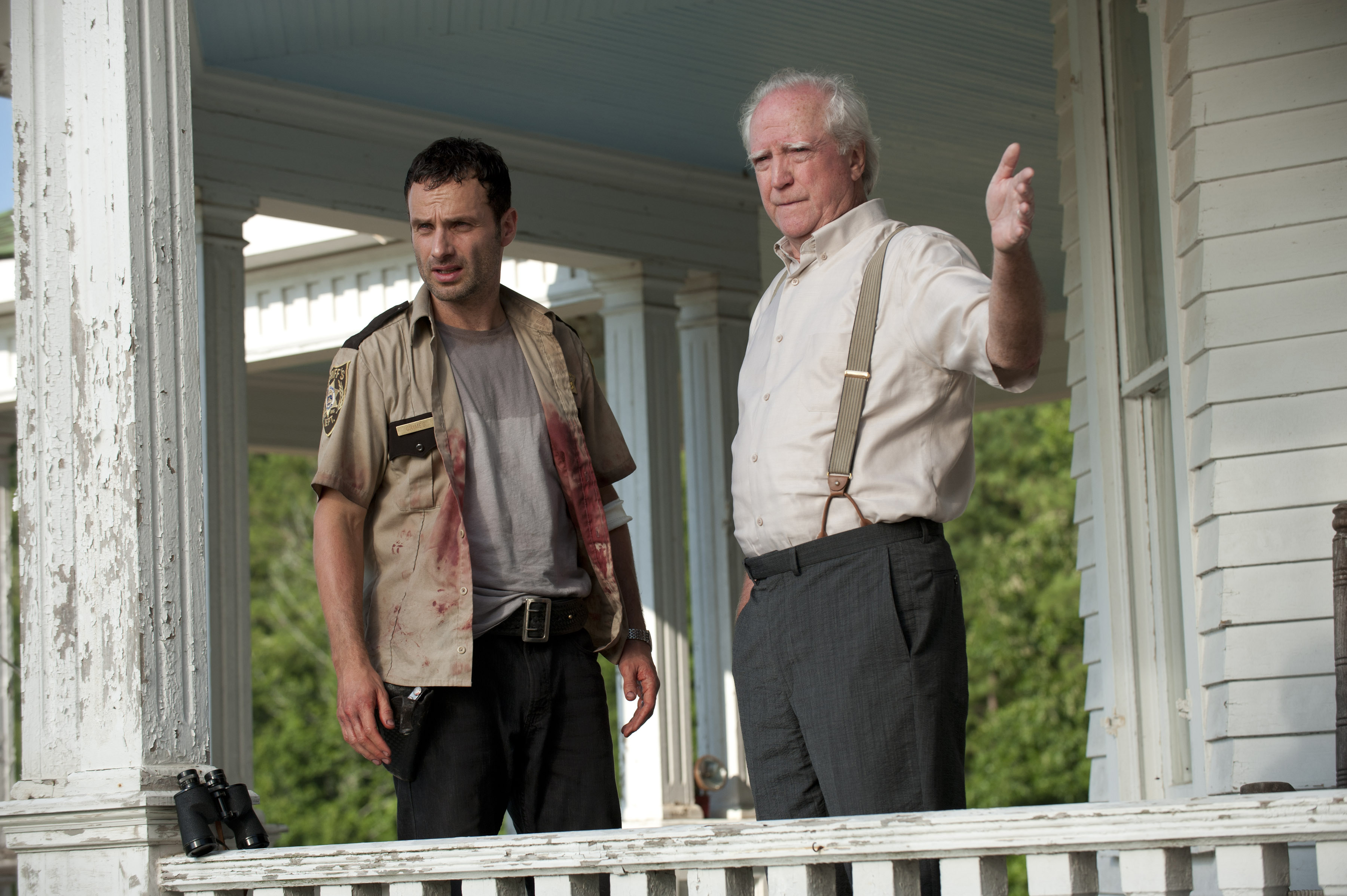 Hershel beat out Sasha and Dwight to advance into our Elite Eight.
---
Best Cinderella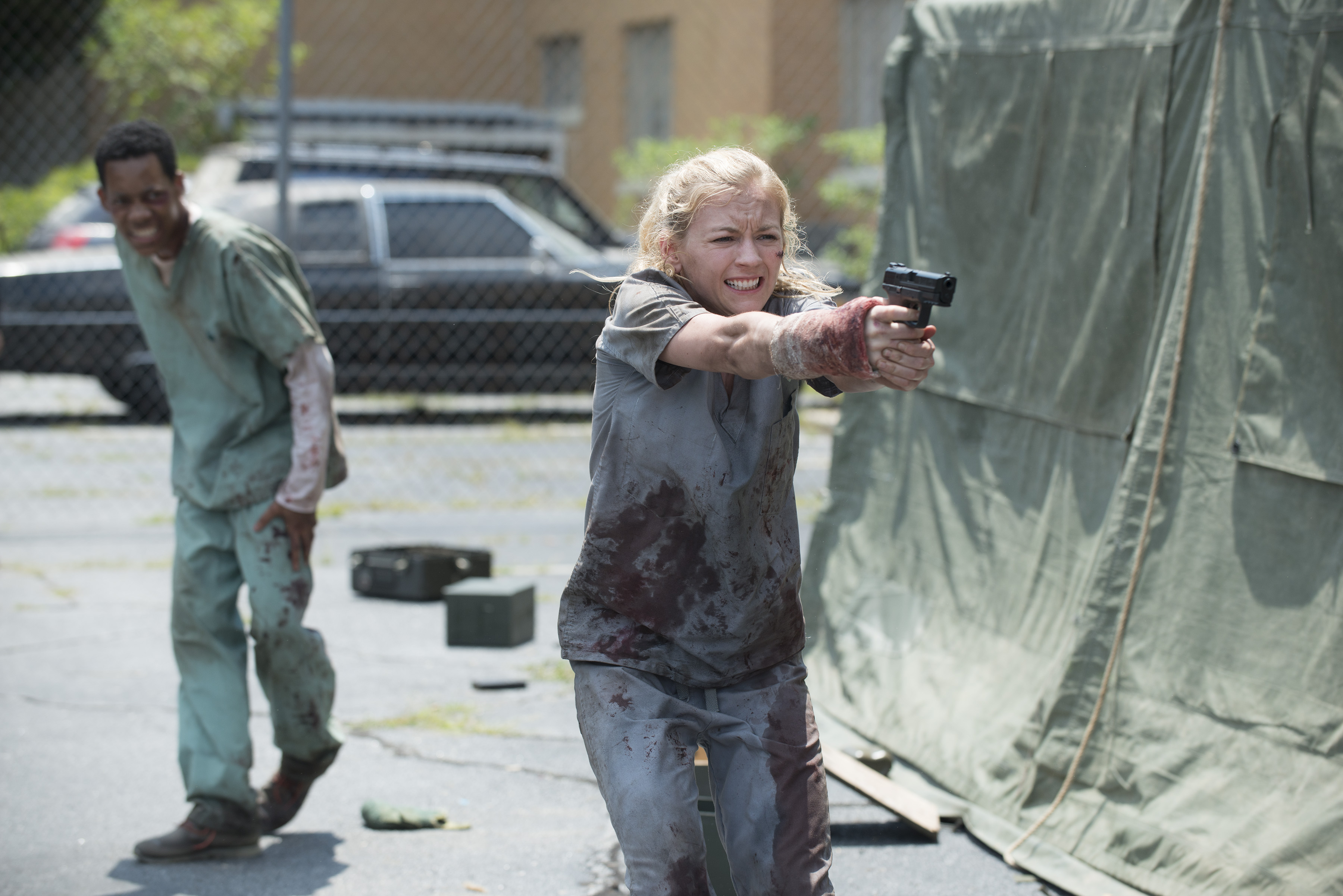 Beth beat out Rosita, Carl, and Hershel to advance to the final four, where she finally succumbed to Michonne.
---
Closest Matchup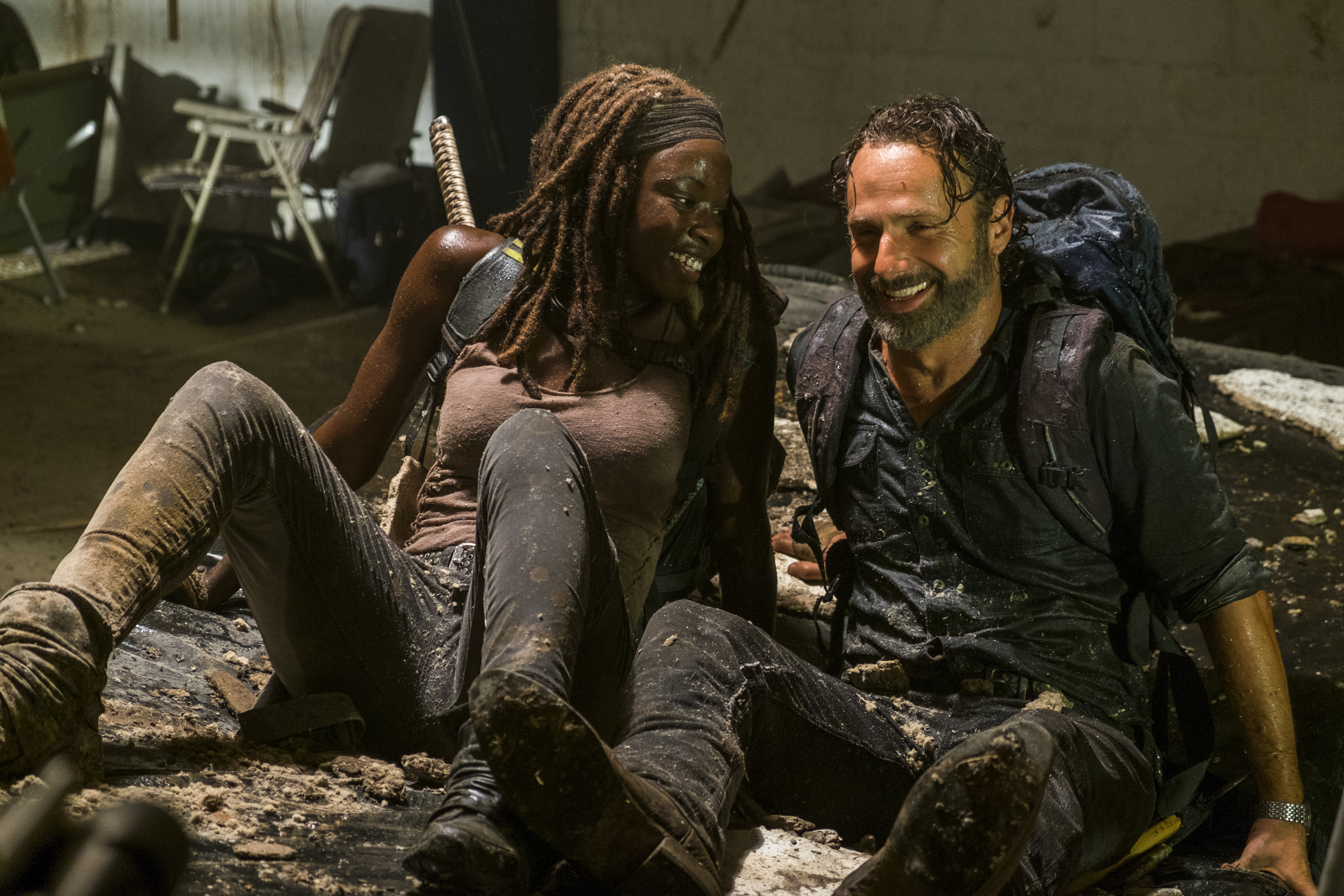 Rick: 53%
Michonne: 47%
---
Best Matchup That Never Happened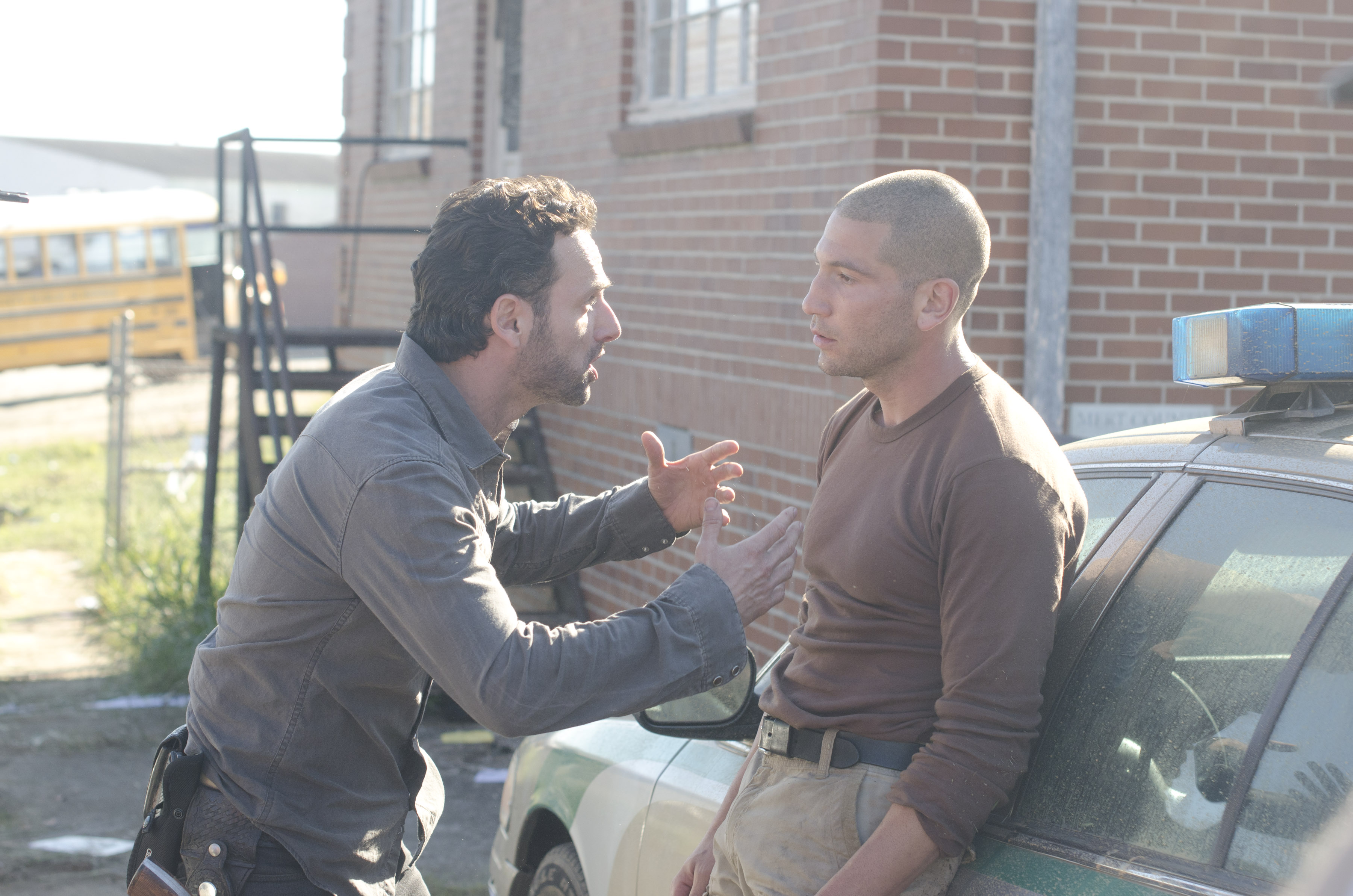 With Shane losing to Morgan in the Sweet 16 we were robbed of a potential Rick/Shane showdown sequel. But let's be honest, Rick probably would have won handily.
---
Worst Person To Survive a Zombie Apocalypse With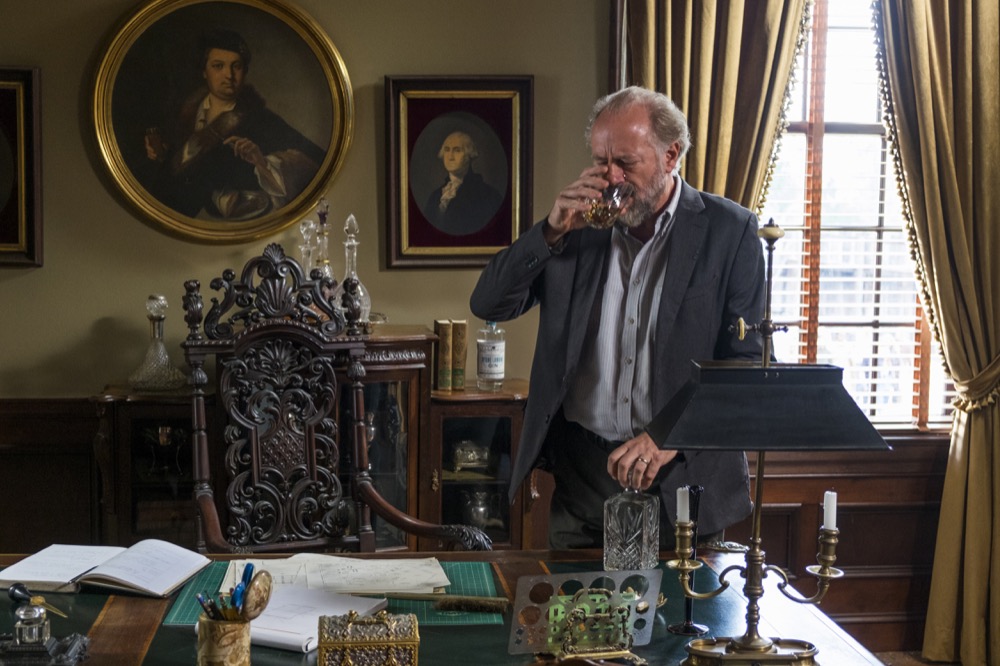 With just 2% of the vote, (which was even less than the 10% Buttons the Horse received), it's clear fans wouldn't choose the cowardly Hilltop leader to traverse the end of the world with.
---
Thanks for voting and making these past few weeks exciting. Tell us in the comments what other kind of bracket-style poll you'd like for us to do and we might create it!