Hey all, The Walking Dead Official Magazine issue 5 is out now!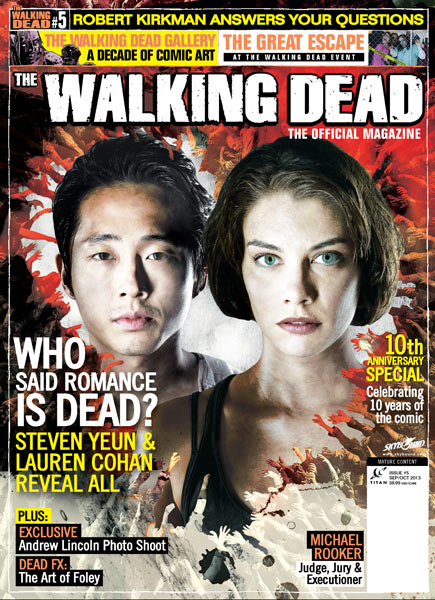 In this issue, love truly is in the air. Inspired by our cover stars, Steven Yeun and Lauren Cohan, and their characters' magnetic attraction in The Walking Dead (both AMC's TV show and the comic), we've selected romance as our theme
Interviews with Robert Kirkman, Charlie Adlard, Steven Yeun and Lauren Coahn.
We celebrate a decade of the The Walking Dead and analyze why Kirkman's undead creation has been such a comic book phenomenon.
We take a sneak peek behind the scenes of season three!
A closer look at the art of foley – that's sound effects to you and us. Find out how all those gruesome sounds are really made!