The Walking Dead Fan Mailbag has made its triumphant return! Below we drop hints about Season 8, address popular fan theories, and (try to) defend Carl's questionable handwriting skills.
---
Rick's Mercy Over His Wrath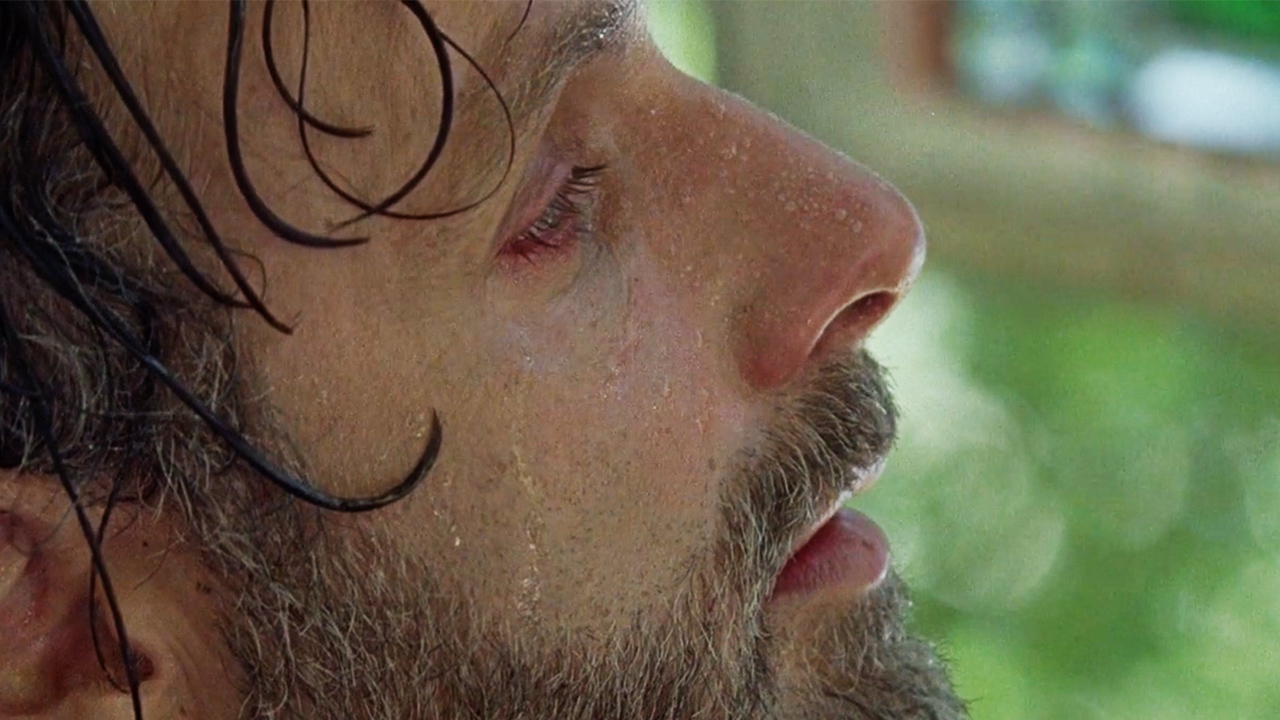 Will Rick ever change his mind about killing Negan since Carl doesn't want that?

— Hugh Hefner (@2girls_1snuff) March 8, 2018
Amazing question! Carl's death does ultimately serve a purpose – but it'll be up to Rick to realize that sooner rather than later. Side note – Rick saves Negan in the comics, but it's your guess as to what he'll do in the show.
---
Old Man Rick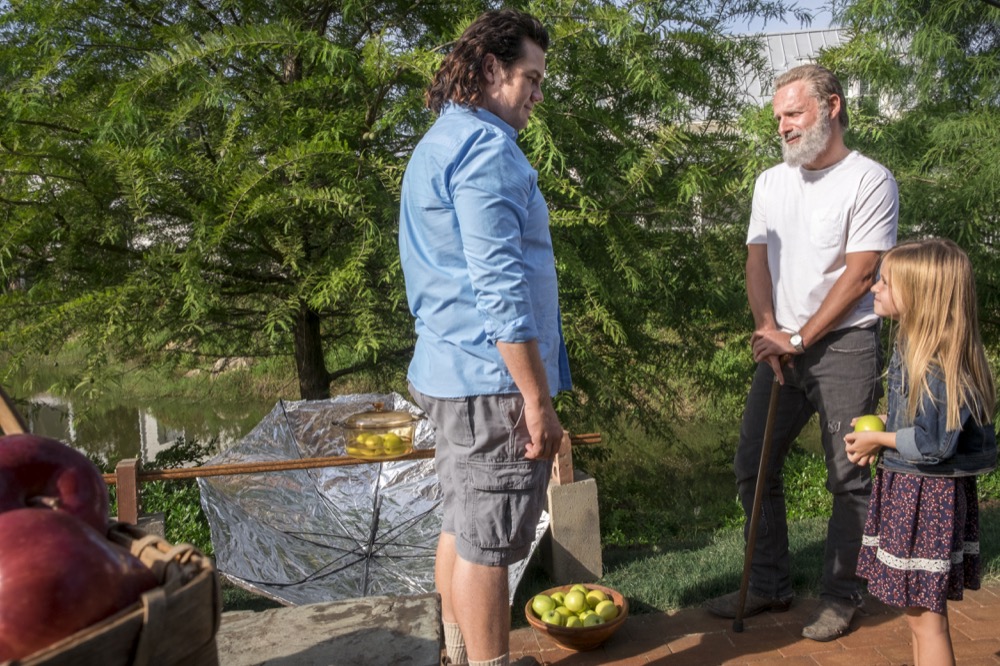 Why was "old man rick" limping?

— Alana Benson (@Albsavage) March 8, 2018
A lot of what you saw in Carl's dream (including Old Man Rick and his limp) was an homage to the comic time jump that occurs after All Out War. Whether we'll see an actual time jump after the show's war remains to be seen.
---
Jadis as Alpha?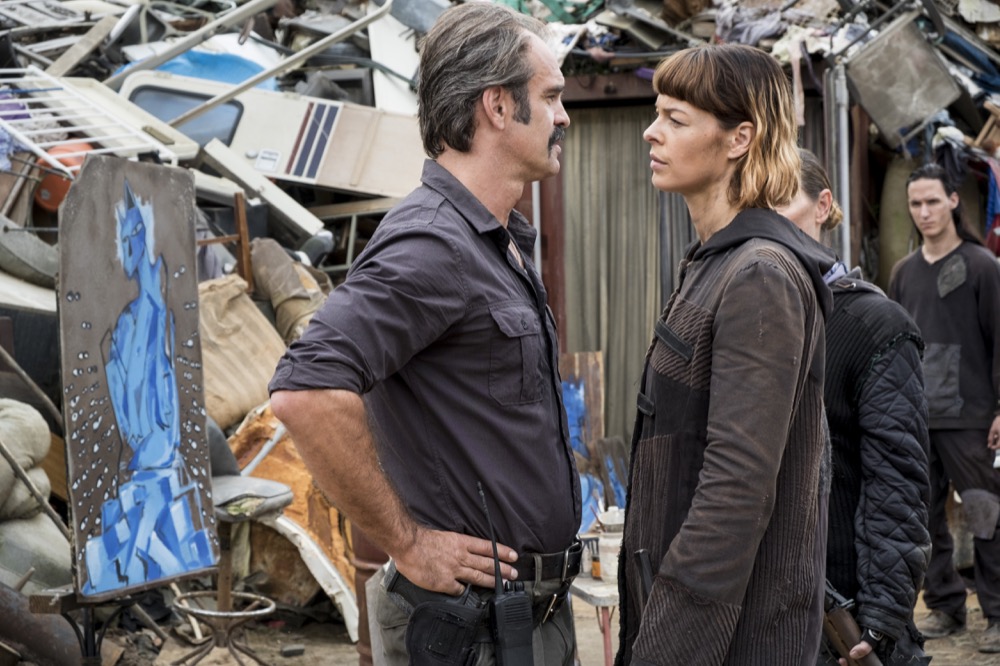 Is Jadis going to start the whisperer?

— Nic Donaldson (@nicdonaldson16) March 8, 2018
Now that Jadis has lost her community some fans are speculating she could become comic villain Alpha, the leader of the skin-wearing Whisperers. So is there any truth to that? After all, she looks like she could pull off the bald look.
"I mean, she's been brought up by the fans on those funny sites since I got cast, before we even shot a second of it or anyone had seen a script," Jadis actress Pollyanna McIntosh recently told Entertainment Weekly. "People really love that character and they are excited to see her, and I'd be honored for it to be me. But I'd also be thrilled if we could have another great female character come in, and why not have two?"
Despite this, McIntosh also admitted, "Scott Gimple said publicly and to me, 'It's a completely different thing. It's not you'. And I say, 'Fine, okay.'" So who's telling the truth?
---
Jadis And Negan?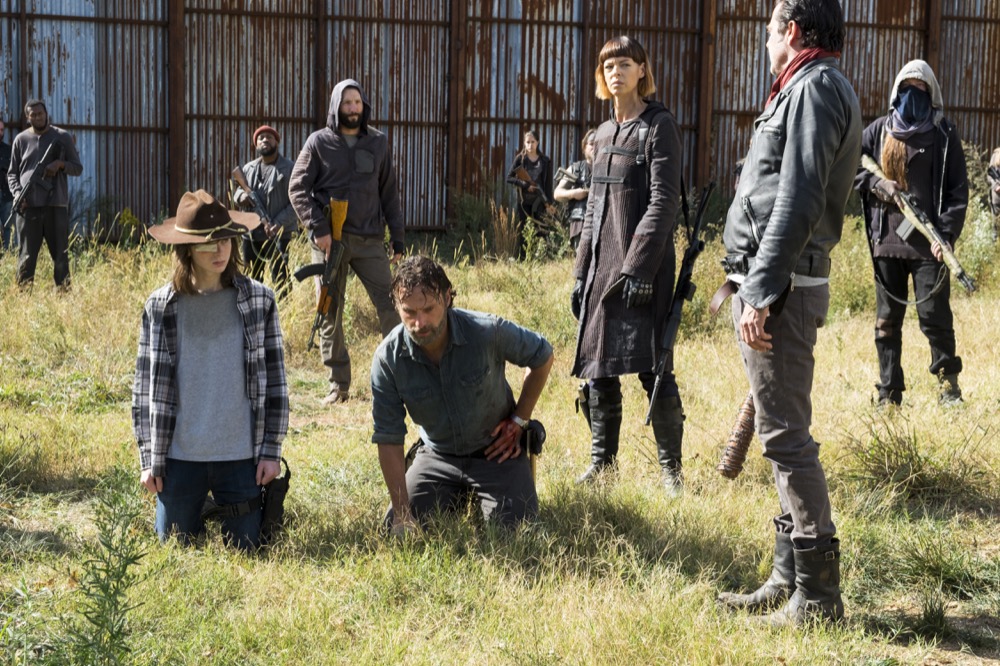 Will you make a whole episode dedicated to Jadis and Negan?

— Deusa Culé (m.c.) (@garciastar3) March 9, 2018
. . . . . . . . .
---
Carol's Reaction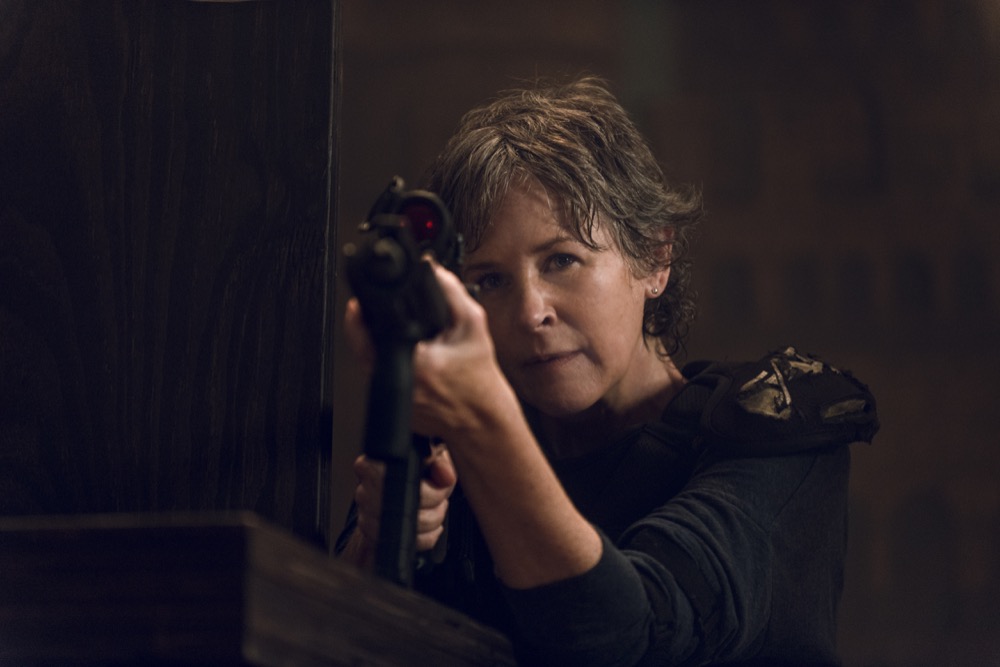 Will we see Carol's reaction to Carl's death? Not much of the original group left, so I'm sure her reaction will be heart-breaking. :/

— jen earp (@jenearp) March 8, 2018
Yes, we will see Carol's devastating response to the news of Carl's death in Sunday's episode. We will also see reactions from Maggie, Enid, and more from The Hilltop.
---
Rick and Pamela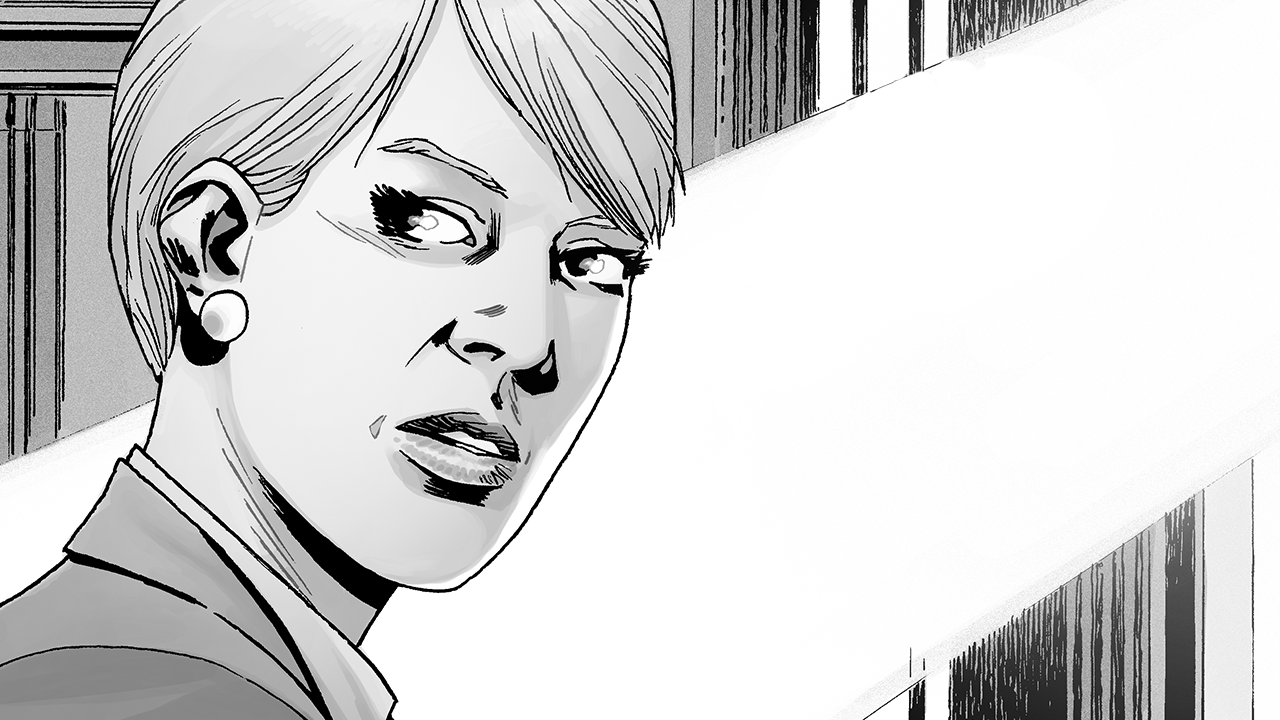 should we expect to see pamela and rick sit down and talk anytime soon

— zapsTWD (@ilikezombieslel) March 8, 2018
Ooo – a comic question! I would say this is definitely in the realm of possibility. But who knows?!
---
Rick's Blood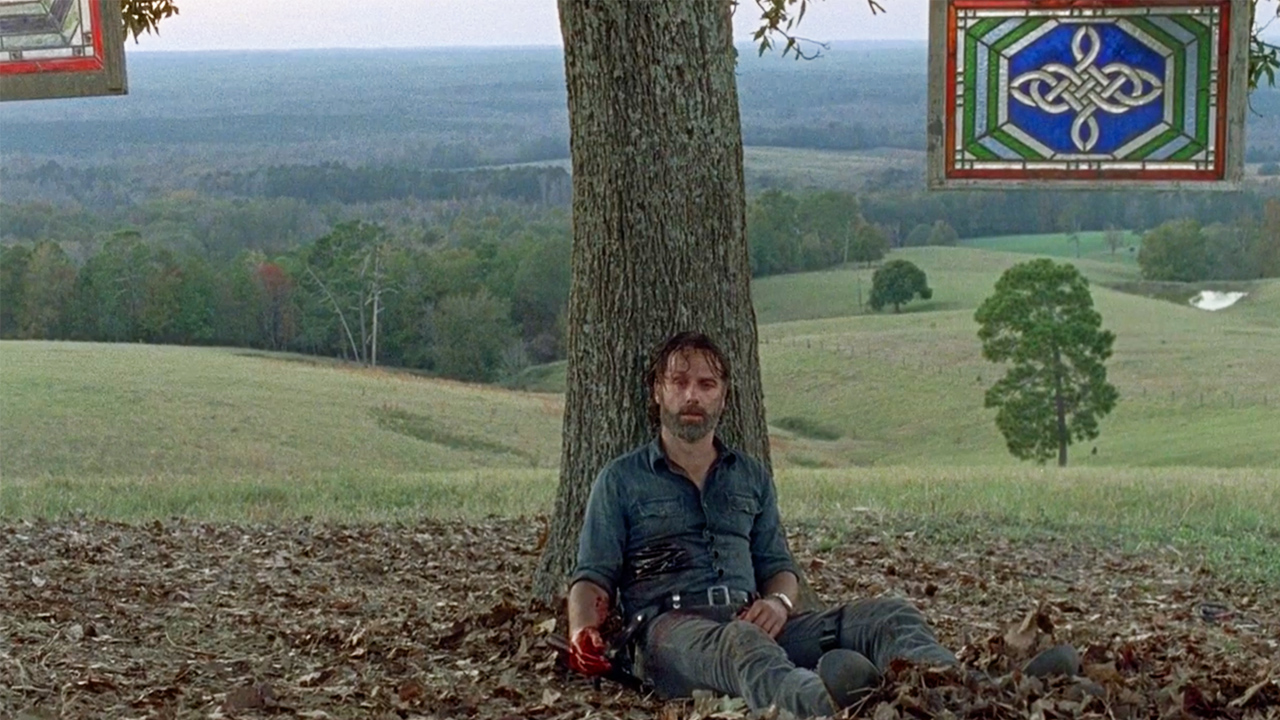 In the end of the mid-season premiere, Rick was shown bleeding. What happened to him?

— Alana Benson (@Albsavage) March 8, 2018
Good question. Here's what we can say – this is not a dream. At some point this season Rick gets involved in a situation where he gets covered in blood. Does it belong to him or someone else? You'll have to wait and see, but those concerned about his survival should put their worry aside.
---
Carl's Handwriting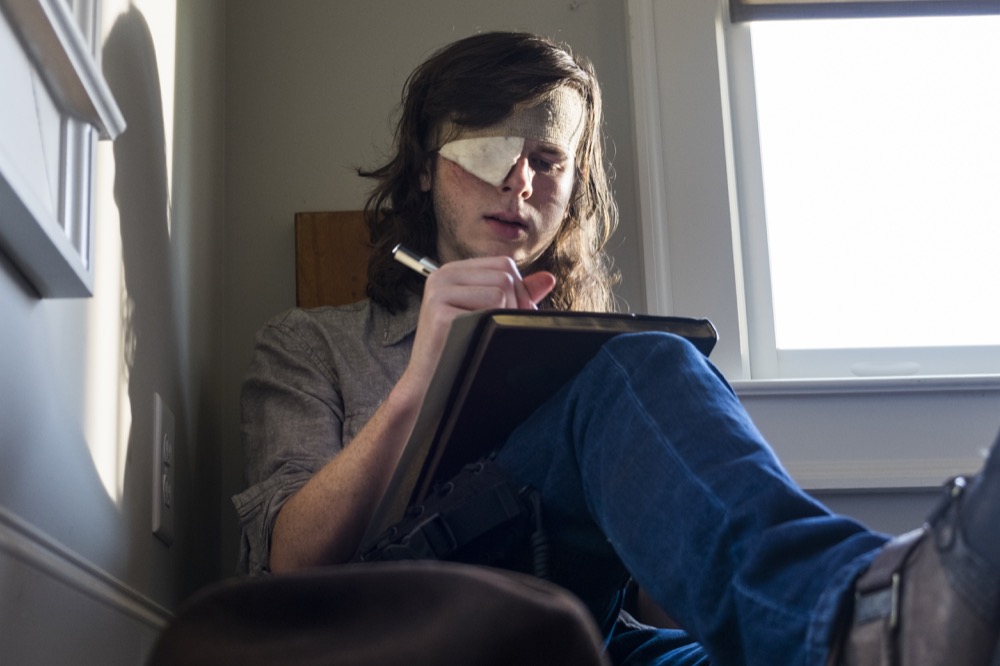 @chandlerriggs what the hell was that handwriting my guy!! pic.twitter.com/De65ra90WW

— Aleiya Fuller (@KingAlei) March 8, 2018
To be fair, the zombie apocalypse DID force him out of school at 10 years old…
---
Walker Burgers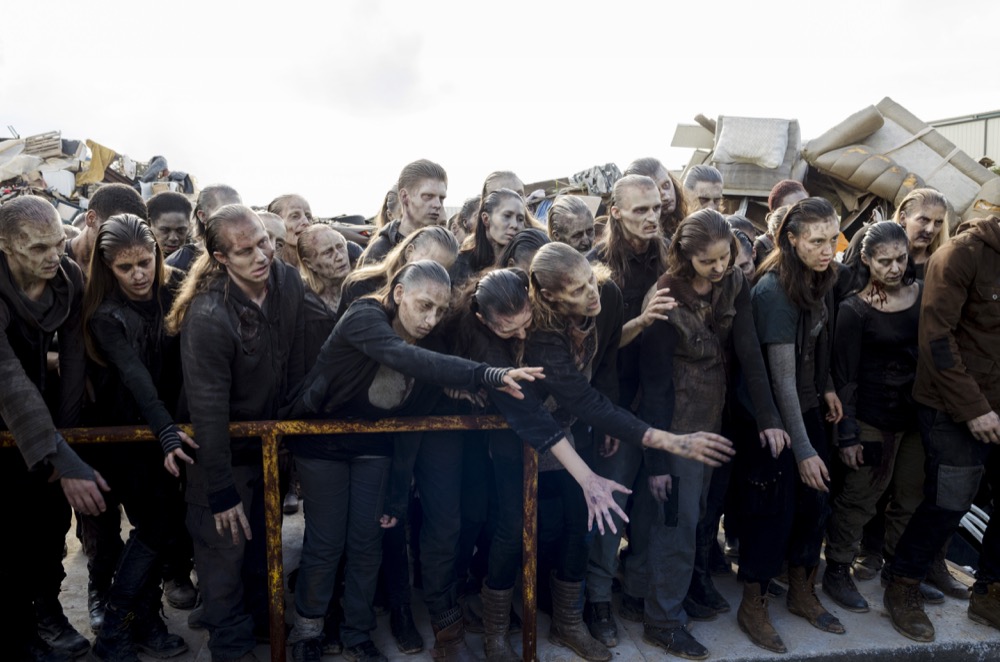 Will anyone take the Scavengers' walker meat, make hamburgers out of them, and give them to the Saviors?

— ʍǝɥʇʇɐW ??? (@matthewjn) March 8, 2018
Unfortunately not, but we'd love to see the fan fiction. Also, shout out to Eric Cartman for being the OG with that very technique.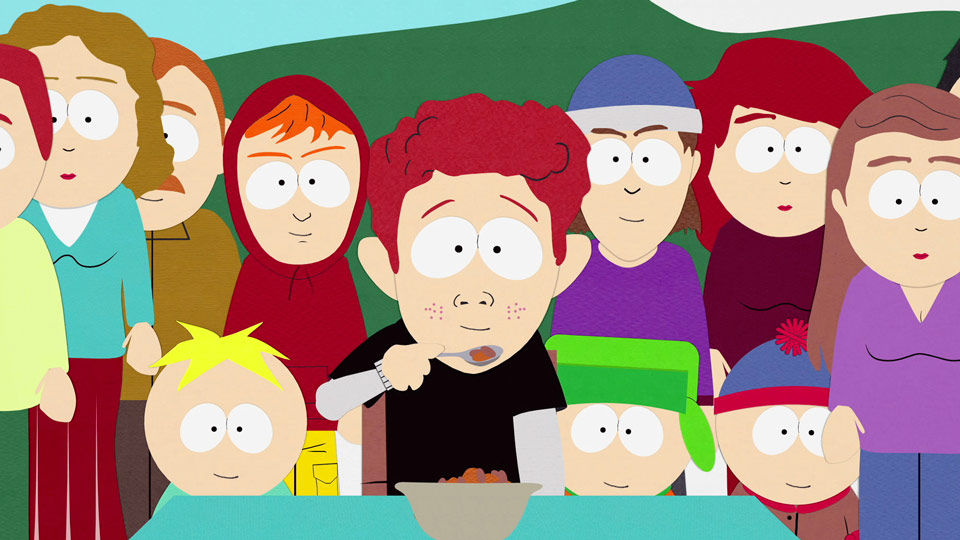 ---
Heath & Sherry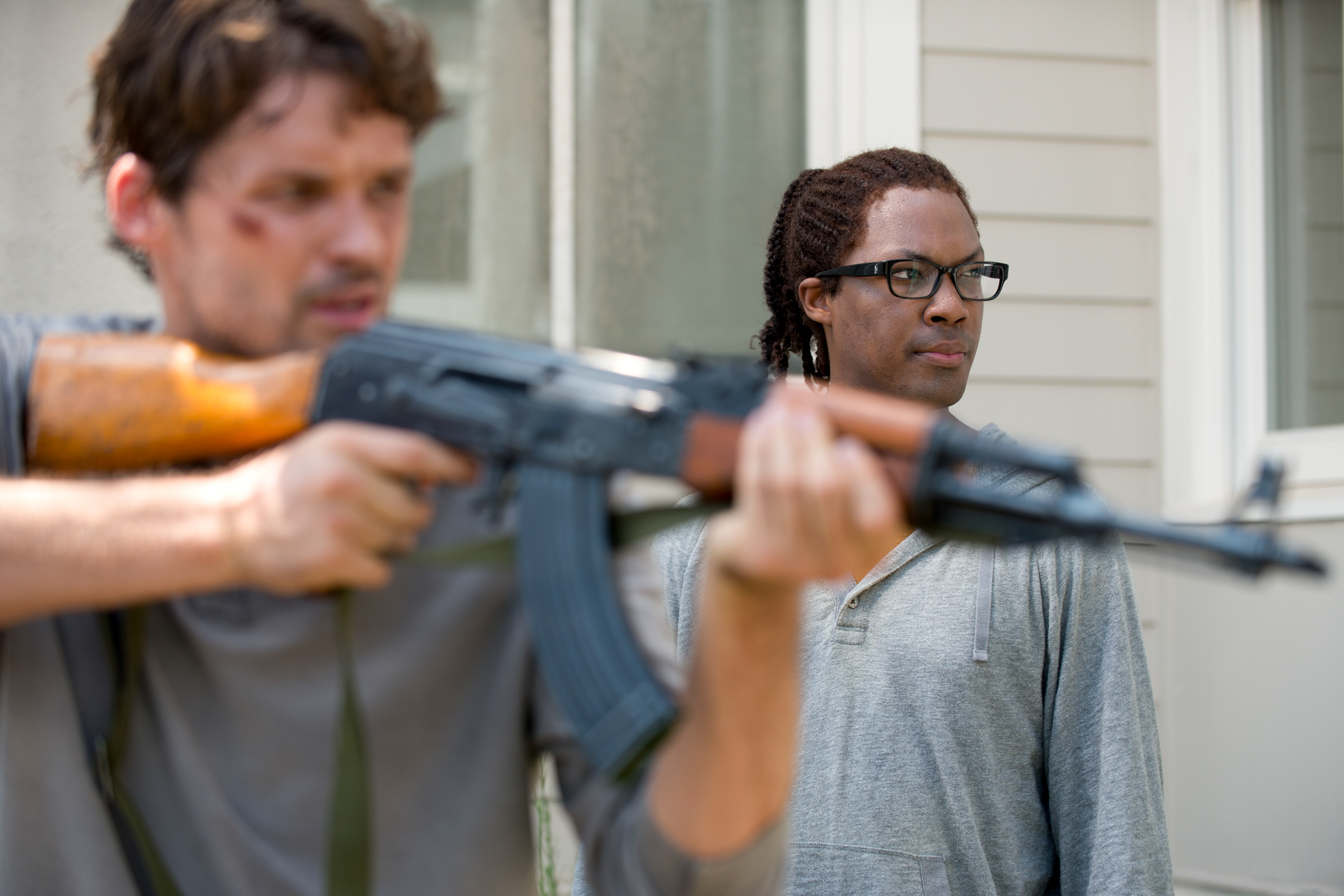 Will we ever see Heath or Sherry again?

— Jack (@GroupOfGamers) March 8, 2018
Maybe not and probably so. But not this season. HOWEVER…one of them WILL get a mention before the finale.
---
The Helicopter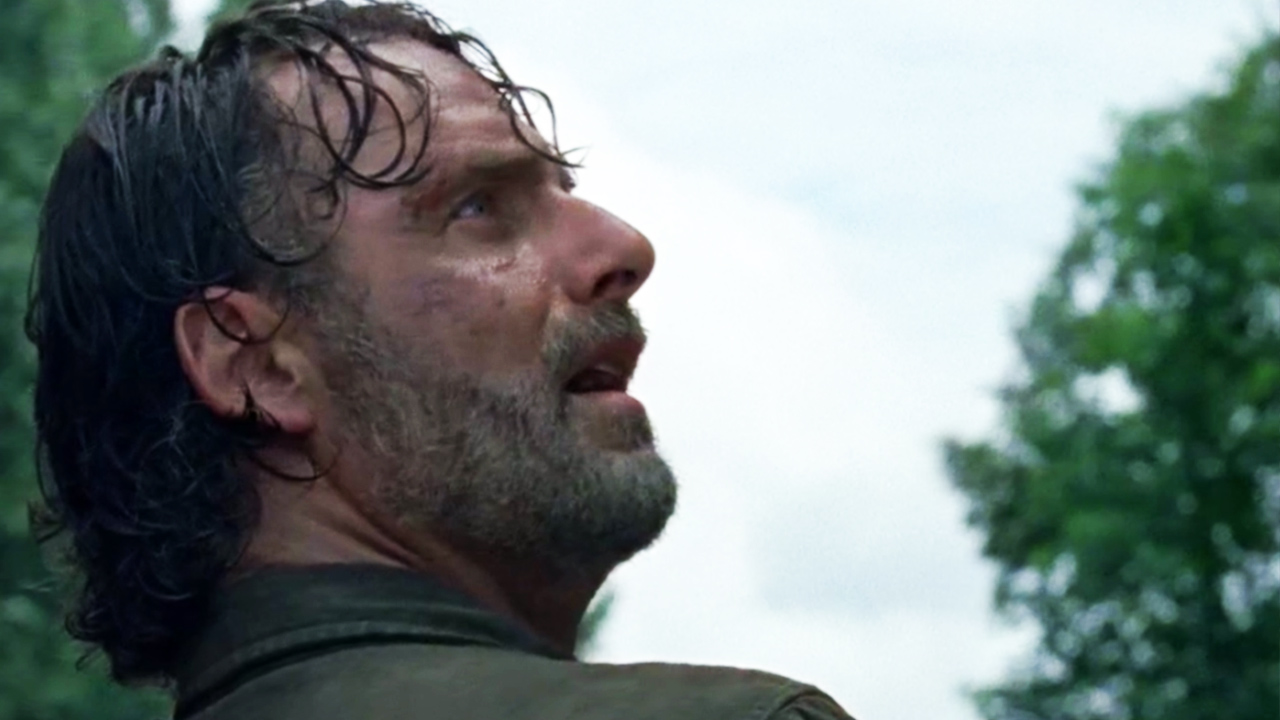 Are we going to see more story of the helicopter?

— Kim C (@kmchiu118) March 8, 2018
This has somehow become the favorite fan question for our mailbag – and we're never tired of answering it! Yes, you will get SLIGHTLY more story out of the mysterious helicopter prior to the end of the season.
---
Future of Siddiq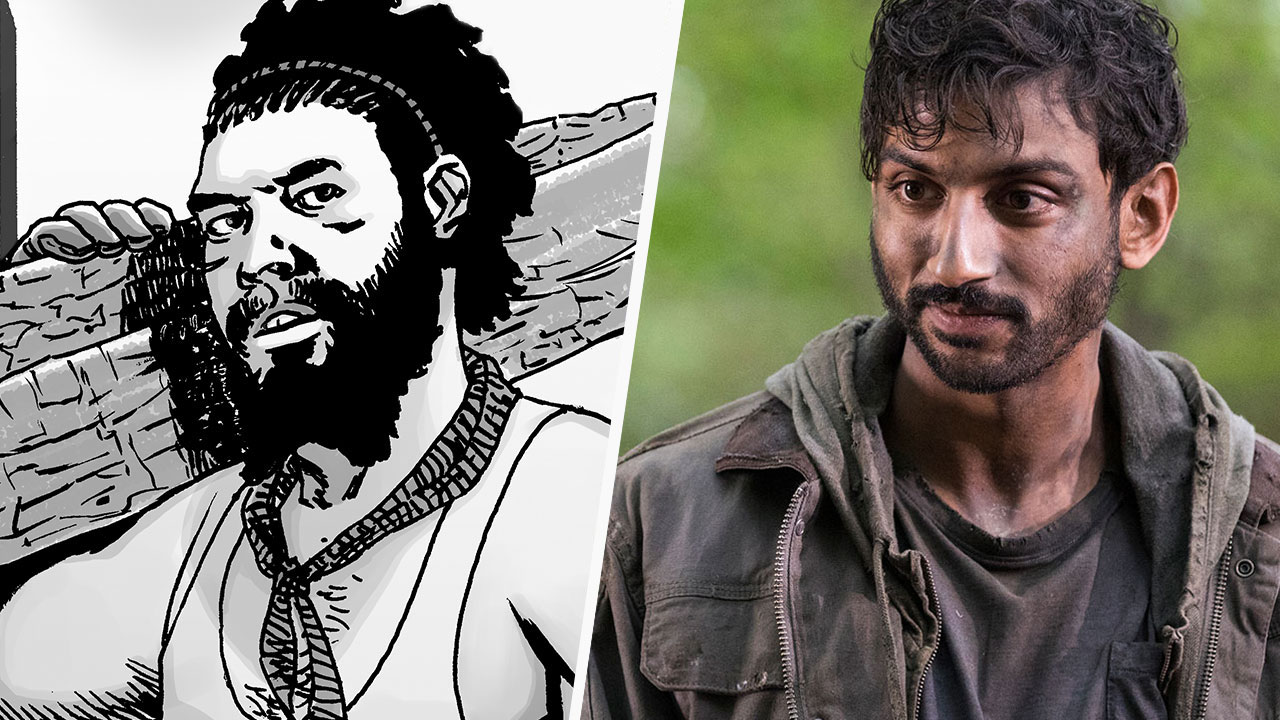 Will Siddiq be like his comic book character?

— Owen #TeamRick (@CarlPoppaCG) March 8, 2018
So far Siddiq only seems to share a name with his comic counterpart. In the comics he's from Oceanside and doesn't appear until after All Out War. If he were to adapt any comic characteristics then look out for a romance between him and Rosita. Though with how his character arc seems to be going it seems unlikely.
---
That wraps up this week's batch of fan questions! If YOU want to be included in next week's then reply to our Twitter