Is Eugene playing both sides? Is Maggie ever going to give birth? And how would Madison from Fear deal with Negan? We answered that and more in our latest fan mailbag.
---
Eugene's Loyalty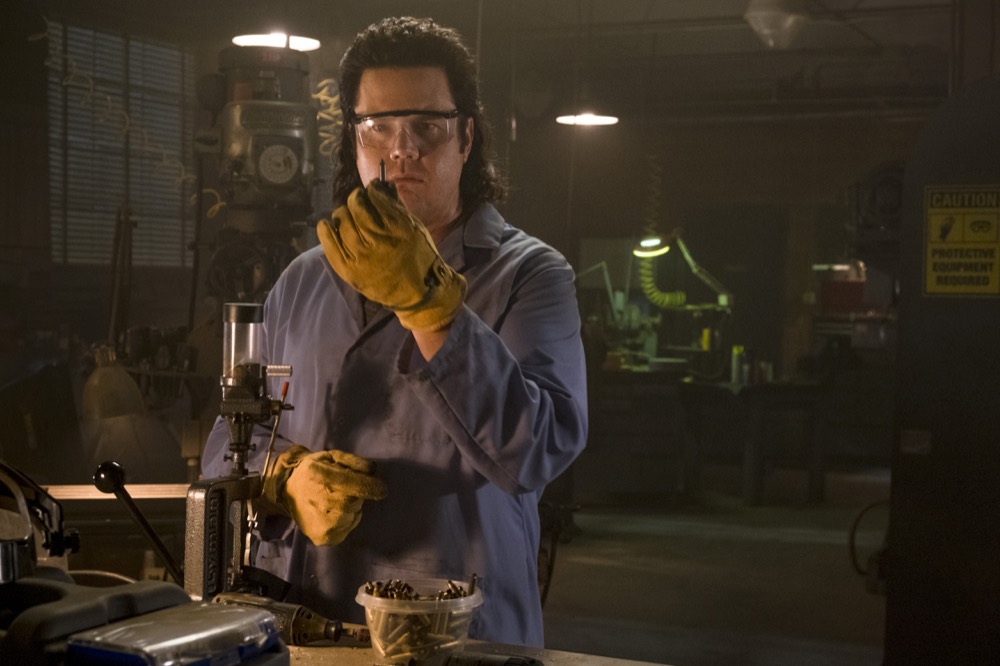 Does Eugene have a plan to go back to team Rick? Or is he "just surviving somehow" and doing whatever he can to stay alive?

— dana cam (@danacameron) March 15, 2018
Eugene isn't as dumb as some people make him out to be. In the comics he's captured by Negan and told to manufacture ammunition – but he refuses and Dr. Carson eventually helps him escape. In the show, Eugene seems eager to make ammo for Negan and is even given his own outpost to do so! BUT – he did help Sasha in her time of need AND helped get Father Gabriel a job at his outpost. So it seems he may still have some allegiances to his old community.
---
Maggie's "Baby Bump"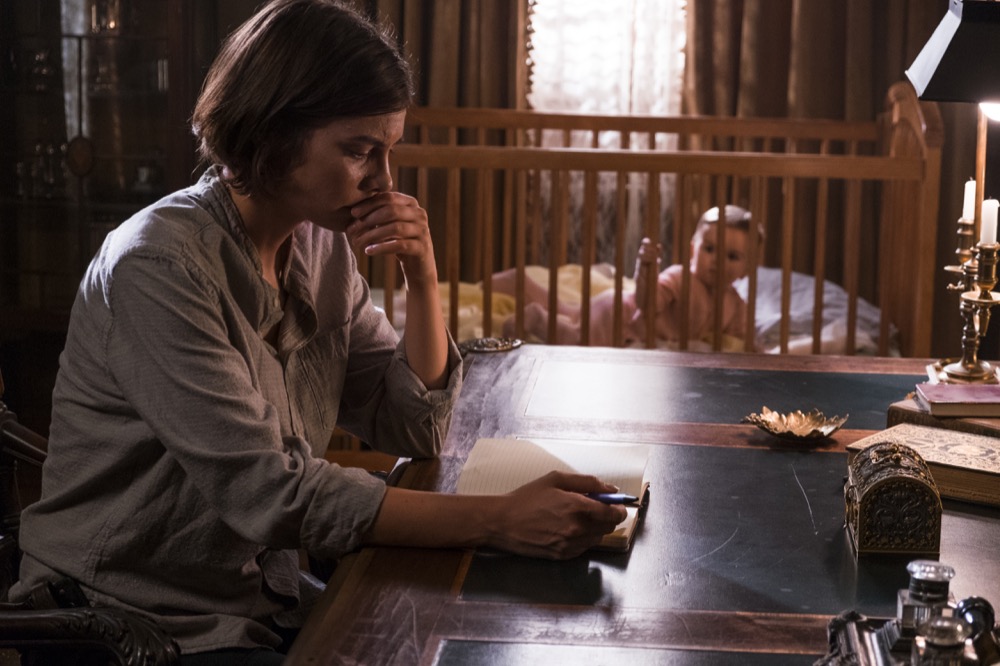 Is Maggie ever gonna show a baby bump? #WalkingDead

— mykenna? (@mykenna13) March 15, 2018
We just wrote an article on this! You can read it in full here – but the gist of it is that the time between Maggie finding out she was pregnant and now is only a few months. Several of the episodes just this season took place in one day. So while it's understandable to be impatient about her pregnancy, you have to remember the time frame of it all.
---
Daryl's Attitude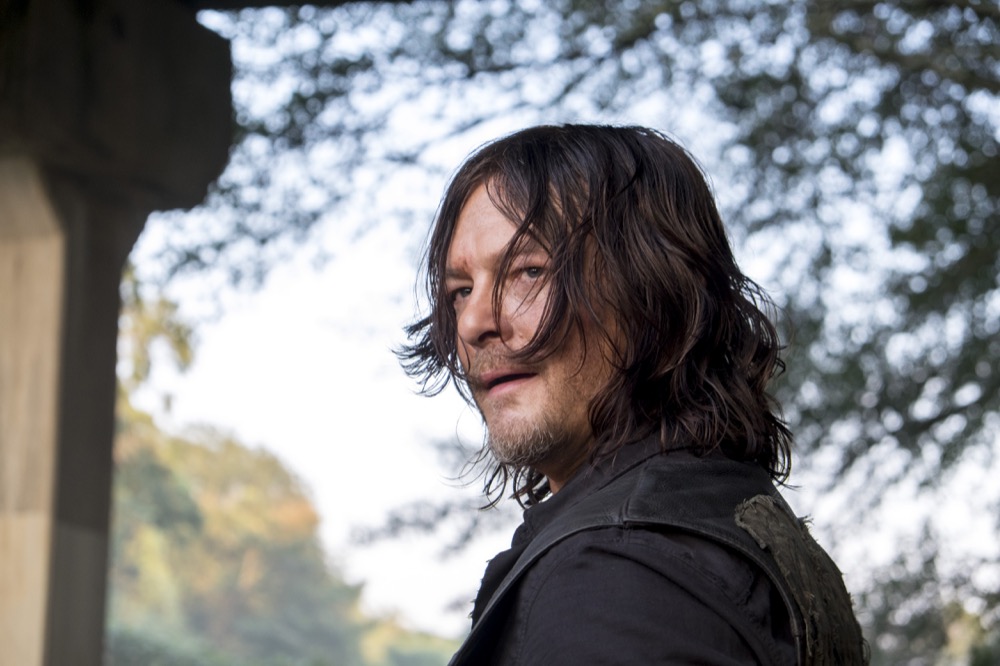 Why has Daryl been so angry and angsty, lately? #WalkingDead

— Susan_Wright (@SweetieWalker) March 15, 2018
Daryl has gone through a lot lately. As we mentioned above, it's only been a month or so in Walking Dead time since Negan arrived and killed Glenn (no doubt Daryl still feels a little guilty about that). Now having to shove the grief of Carl's death aside while escorting a large group of people through walker-infested swamps to Hilltop will understandably make anyone grumpy.
Norman recently explained to Entertainment Weekly Daryl's mindset in the back half of the season. "If you watch Daryl's progression, he's gone from a complete hothead to getting smarter every season. He makes better decisions. You see him do some things this season and you're like, 'Oh, man, don't do that. Did he mess up a plan?' As a person, he's becoming wiser. He's not gentler — that's definitely not the word, but he's been sitting in the back paying attention to everything going on for so long, and he's his own man and he can make his own decisions."
---
Trouble At Home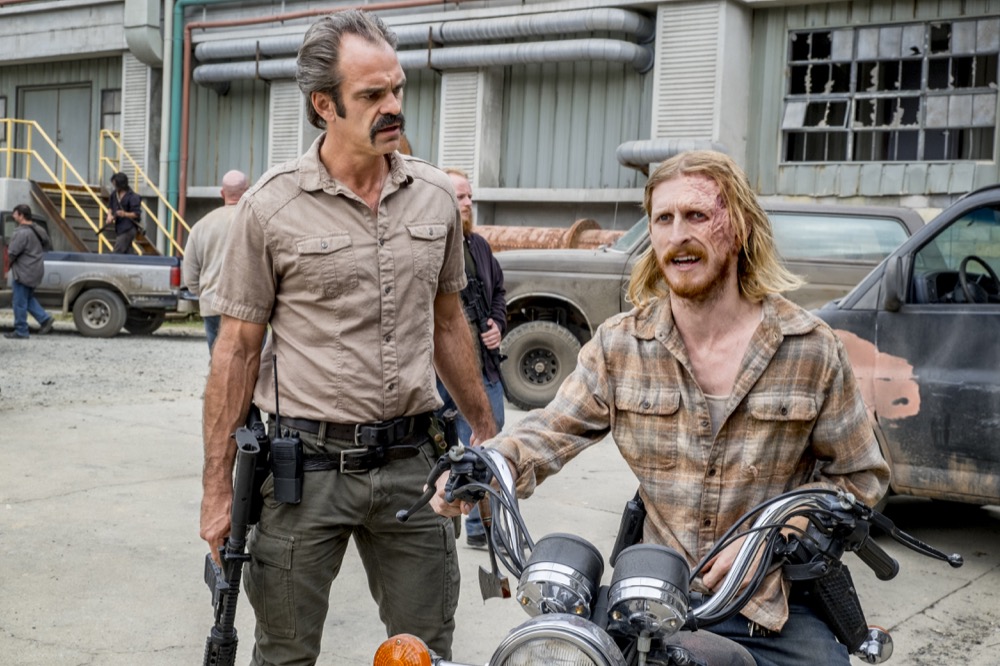 Is Simon really letting Rick get a head start in the chase after Negan in that sneak peek? He REALLY wants Negan dead doesn't he ?! Could this lead to problems within the Saviors ranks?

— Jack (@GroupOfGamers) March 13, 2018
Great catch, Jack. I wouldn't go as far to say Simon wants Negan dead but as you'll see this next episode he might not be the best second-in-command there ever was. When TheWrap asked Steven Ogg about whether he'd ever betray Negan he said, "I don't know if that is a betrayal so much as, you know, these guys have different philosophies. Everyone has different ideas, so I certainly can't see it as being a betrayal, so much as: 'OK, you're doing it this way, and if this isn't working, why don't we try this way.'"
---
Fear Reactions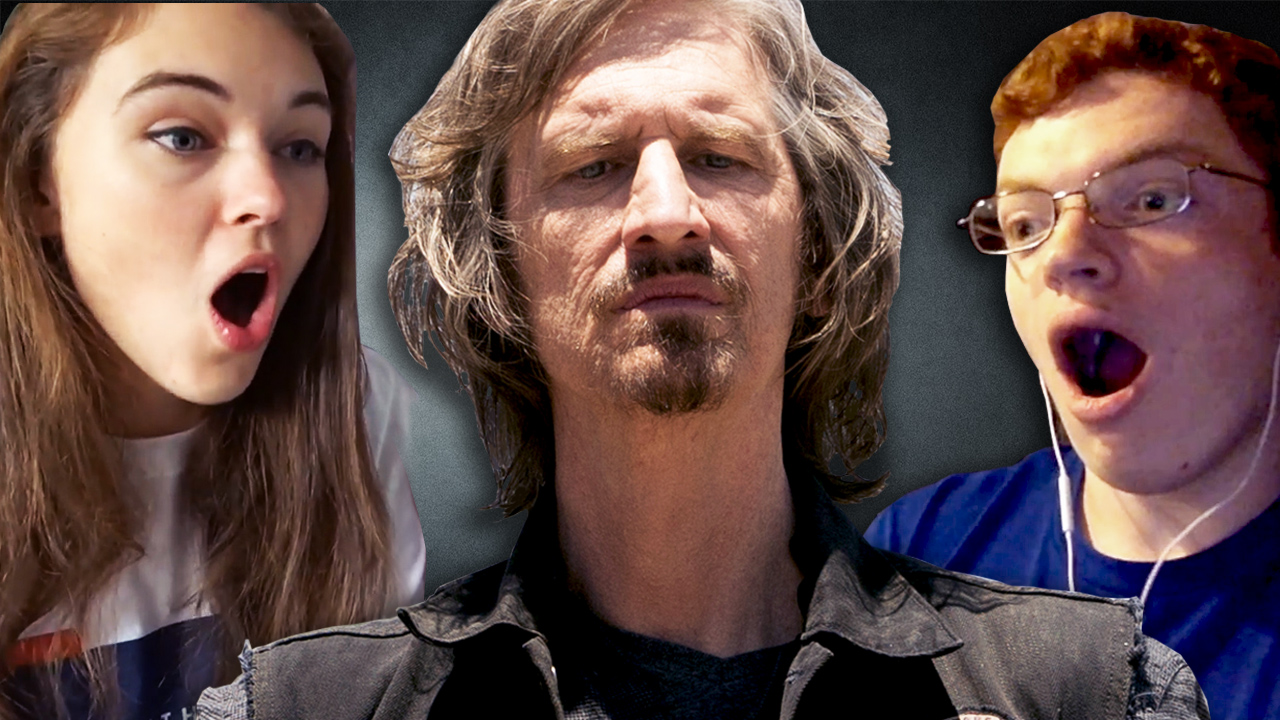 When Fear TWD starts back up are you going to keep doing reaction videos for it?

— n8 (@ncxaesthetic) March 13, 2018
We will definitely continue our react videos for Fear the Walking Dead. In fact – we'll do a double header on the week it returns since it premieres right after The Walking Dead Season 8 concludes.
---
End Of All Out War?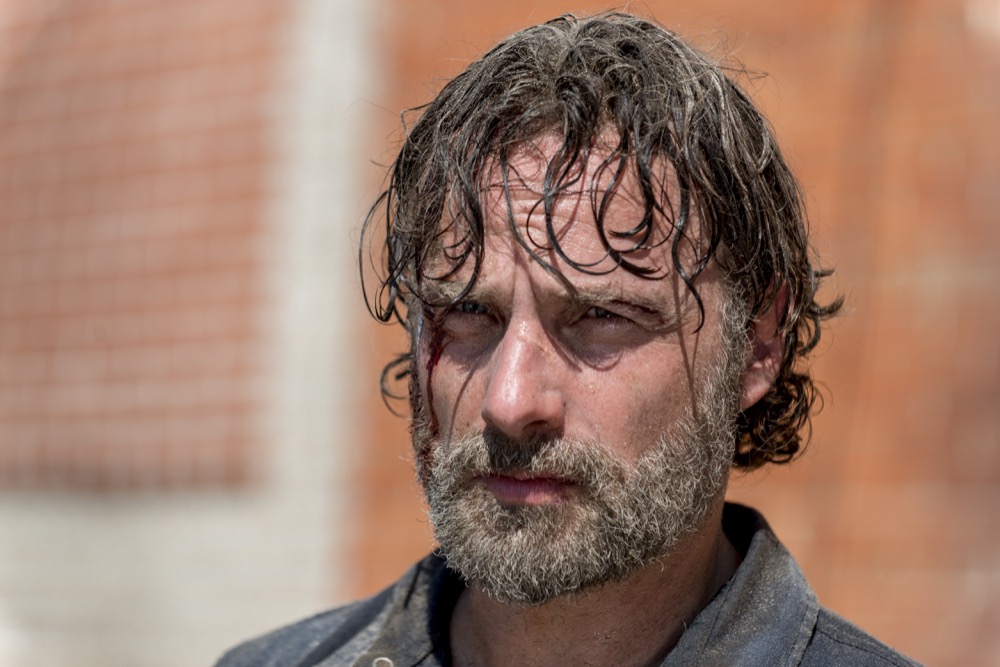 #WalkingDead or @Skybound Will the war continue in S9 or does it end S8?

— Pep- ArmyVeteran (@MMedicVet) March 13, 2018
All Out War will definitely wrap up by the end of Season 8. As for Season 9, who knows!
---
What's Next For Enid?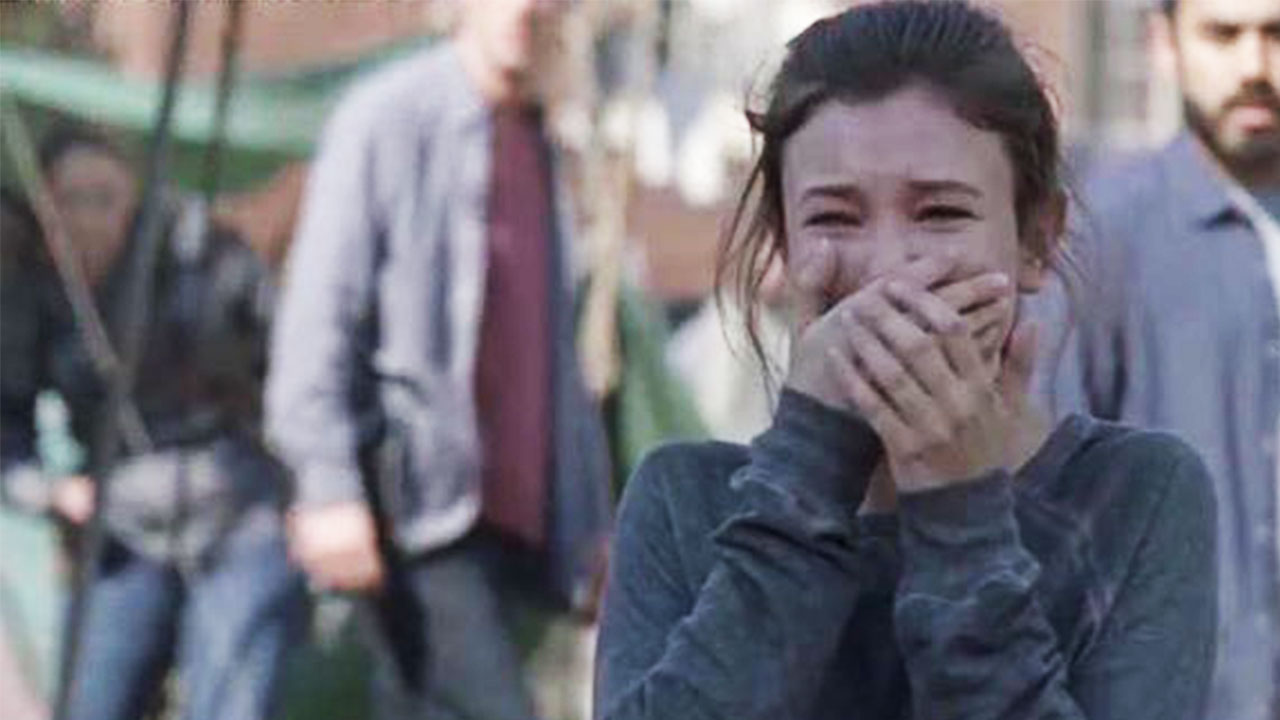 How will Enid cope with Carl's death? I mean that kids been through a lot.

— Alana Benson (@Alanalb123) March 15, 2018
It's true – Enid's been through a lot: the death of her parents, Glenn, and that turtle she ate out of the shell (seriously, how tf did she survive that?!) BUT…Enid's actually a badass throughout the rest of the season. That's not to see she's unaffected, but she is super capable of channeling her emotions into other things.
---
More Flashbacks?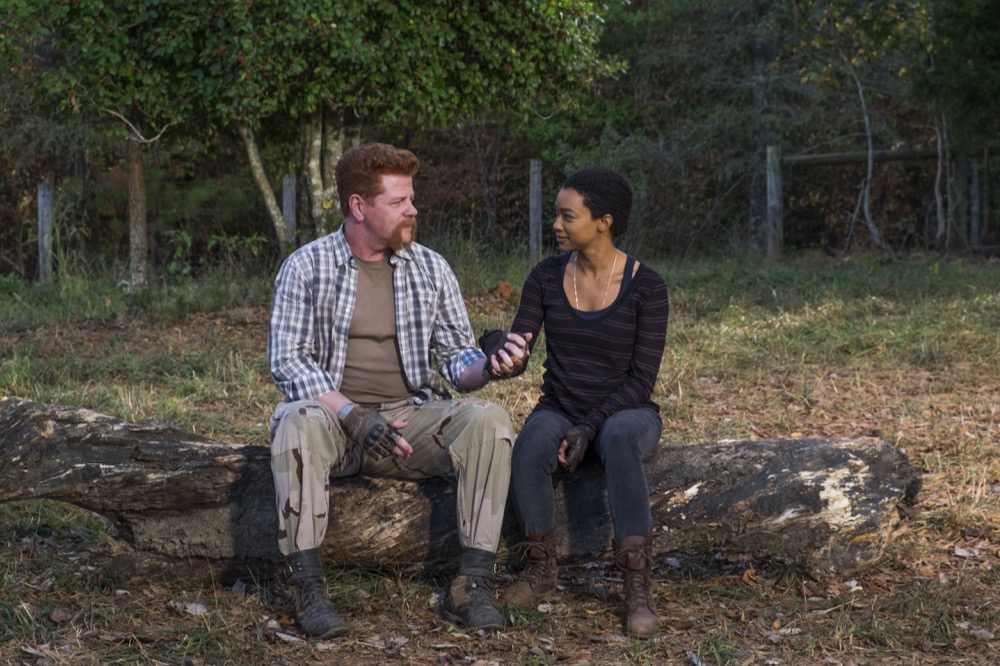 Is there anyway we will see Carl and Glenn again in flashbacks/dream sequences?

Will we see anymore spin off series like Fear? ?

— Kacie Neely (@penguingirl14) March 15, 2018
It is definitely a possibility we'll see SOMEONE in a flashback soon, but we won't tell you who or when. As for more spin-offs, Scott Gimple recently told The Hollywood Reporter how he plans to expand The Walking Dead Universe: "We're going to be doing traditional stuff, non-traditional stuff, stuff people don't expect. But yes, definitely scripted. The odds of unscripted are very remote. But I'm not going to say no. We're going to have cool new Walking Dead stuff."
---
Carol's Carl Reaction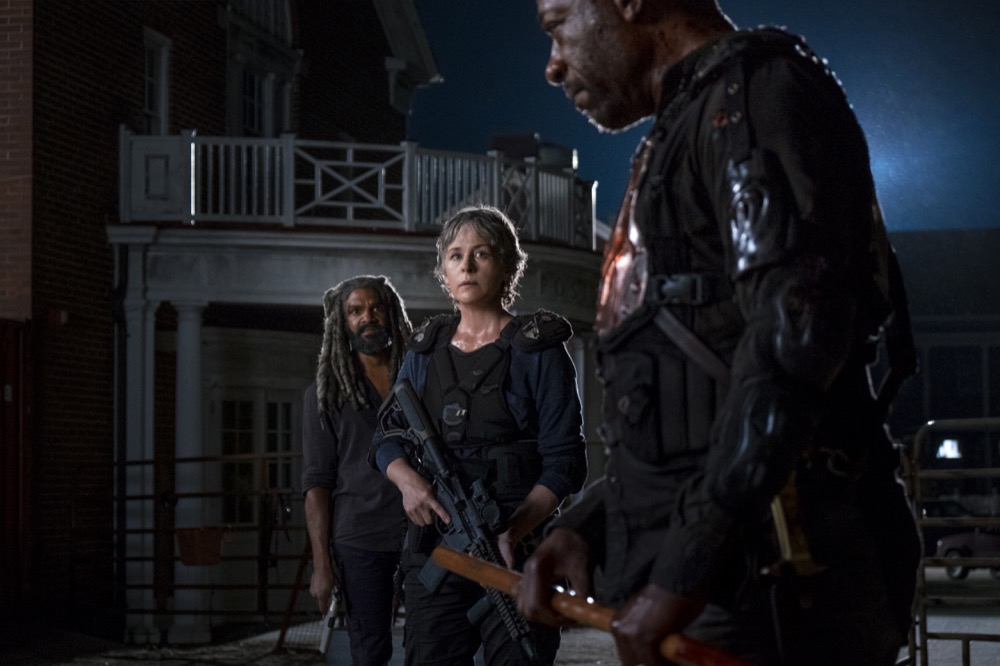 why did Maggie and carol not cry when they found out about Carl? And why did Rosita reference Carl as 'the kid'? it bothered me!

— jacqueline (@eliapatow) March 15, 2018
Carol seemed pretty distraught to me – and Maggie definitely felt the pain of this. But this is a war, and they've all lost someone close to them. It's possible they didn't react the same way we did because they've become so used to losing their loved ones.
---
Madison vs. Negan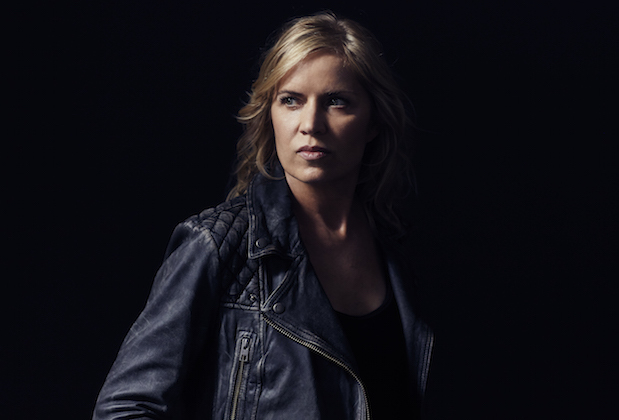 Would Madison stand up to Negan & be with Rick, or be a villain of her own and fight againts the two? #TheWalkingDead

— Lores Hasani (@MadonnasGalaxy) March 15, 2018
Madison would definitely side with Rick if she trusted him. But it seems like you're angling towards the fan theory that she eventually becomes Alpha and leads a an army of skin-wearing survivors to Rick's doorstep. In that case, you're probably wrong. Speaking of…
---
The Whisperers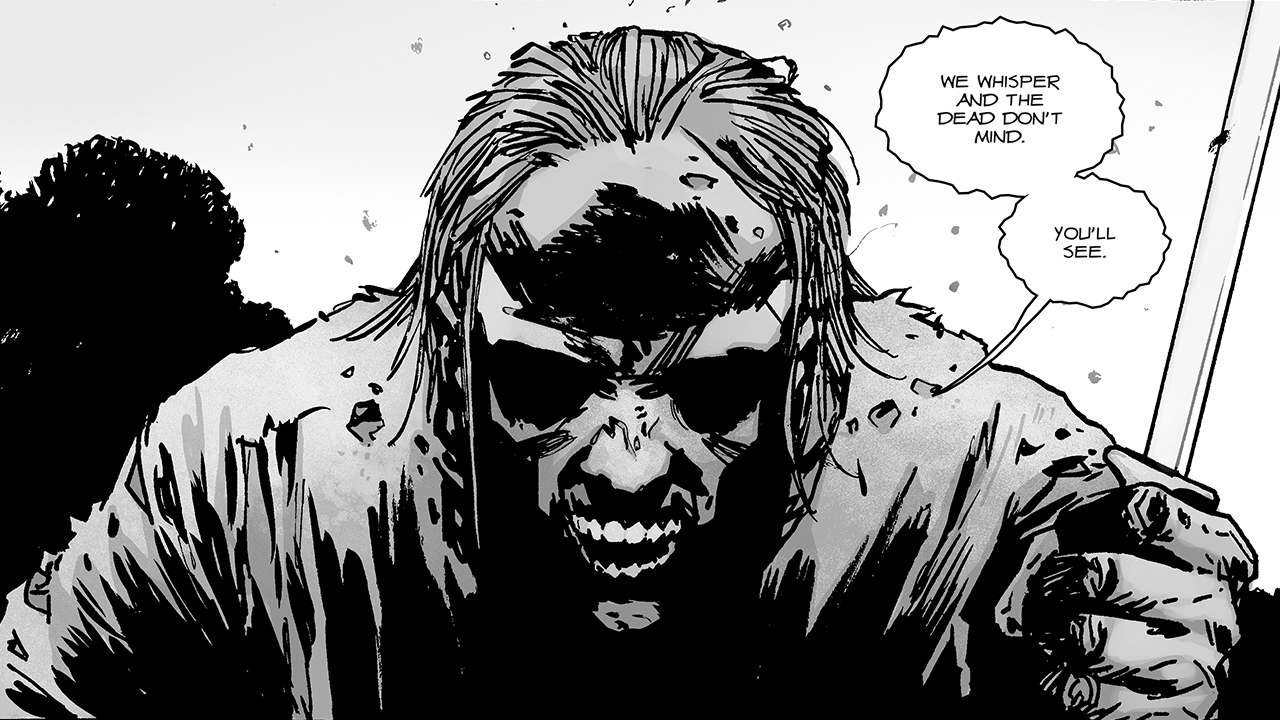 Any clues on the Whisperers first appearance? #TWD

— Christian Lamb (@Christianlamb87) March 15, 2018
Not this season, sorry. Unless they've already secretly been teased…
---
Cleaning Lucille
How does Negan clean Lucille? Getting blood, guts, brains etc out of barbed wire has gotta be a right pain in the ass.

— Mark (@mashton_81) March 15, 2018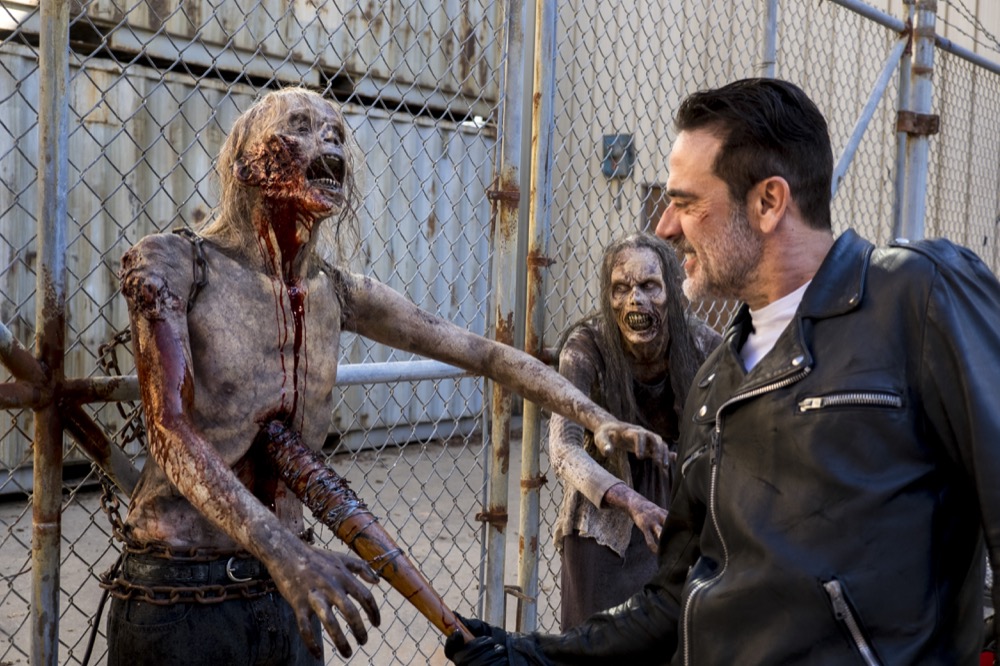 Not officially confirmed – but most likely by one of Negan's most trusted Saviors.
---
Walker Bites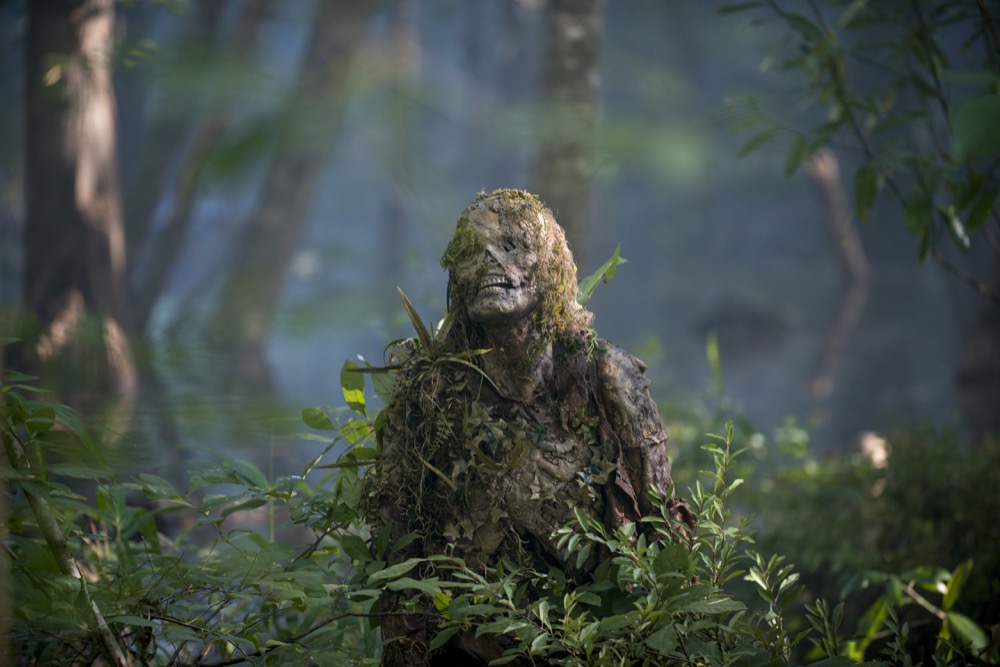 Why do walkers have better teeth than I do? When I try to bite someone's face off I have all sorts of issues, they do it effortlessly. #WalkingDead

— Lauren Arnone Dodge (@Jokerscuckoo) March 15, 2018
Bath salts are dangerous, kids.
---
That wraps it up for this week. Sunday's episode will be extremely exciting so we're looking forward to next week's questions!