It's hard to imagine The Walking Dead without Carol Peletier, but that nearly became our reality six years ago. "In Season Three, there was some conversation about maybe Carol going away," Chief Content Officer Scott Gimple said during the 2019 AMC Network Summit in New York City (via INSIDER's Kirsten Acuna). "I was dead set against it because I thought it would be a great story to see a person who came from abuse become the hero, and not in an easy way. She herself had to struggle with the power that she found."
This sheds more light on a SFX Magazine interview Executive Producer Greg Nicotero did back in 2016, in which he said, "Not a lot of people know that when we were shooting season three, in the episode where T-Dog died, there was a moment where Carol was going to die in lieu of T-Dog's character. At that point there was some concern in the writers' room that they didn't know where to take her character. So the fact that Scott Gimple and the writers have been able to craft this amazing journey for her just goes to show that there is a tremendous amount of story to tell for a lot of these characters."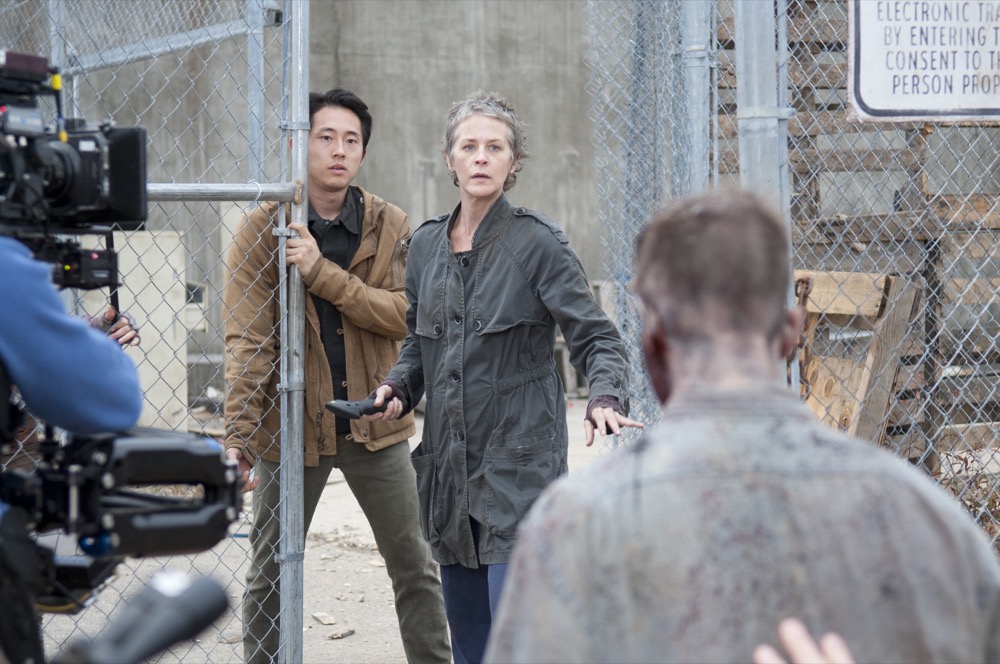 (Photo Credit: Gene Page/AMC)
Even though Carol survived past the season, her journey hasn't been without tragedy. The losses of Lizzie, Mika, Sam, and Henry – along with her relationships with Tobin and Ezekiel, mixed in with a number of other events, have bent but not broken her. "Carol's greatest story is that she found that she was strong," Gimple said at the AMC Summit. "She found she had this superpower, but that it wouldn't be easy. It wasn't a little happy ever after after that. She had responsibility and there was a weight to that strength that she had." It's true, through all the heartbreak Carol has endured, she has always relied on her strength and her friendships to help her live to see another day.
McBride herself teared up from a question by INSIDER's Acuna when relating Carol to real-life abuse. "It's been so important to me to see her become strong," McBride said while fighting back tears. "It's really hard for me to talk about that aspect of her without getting just boiled up inside because I know people like her that didn't make it," McBride said. "That aspect has always been very important to me. Empathy, we need more of that…These, by the way, they're good tears, because it's important, and it was a good thing that happened to Carol." Although Season 9 tested Carol's empathy and strength again, we're excited to see what heights her superpowers take her in Season 10.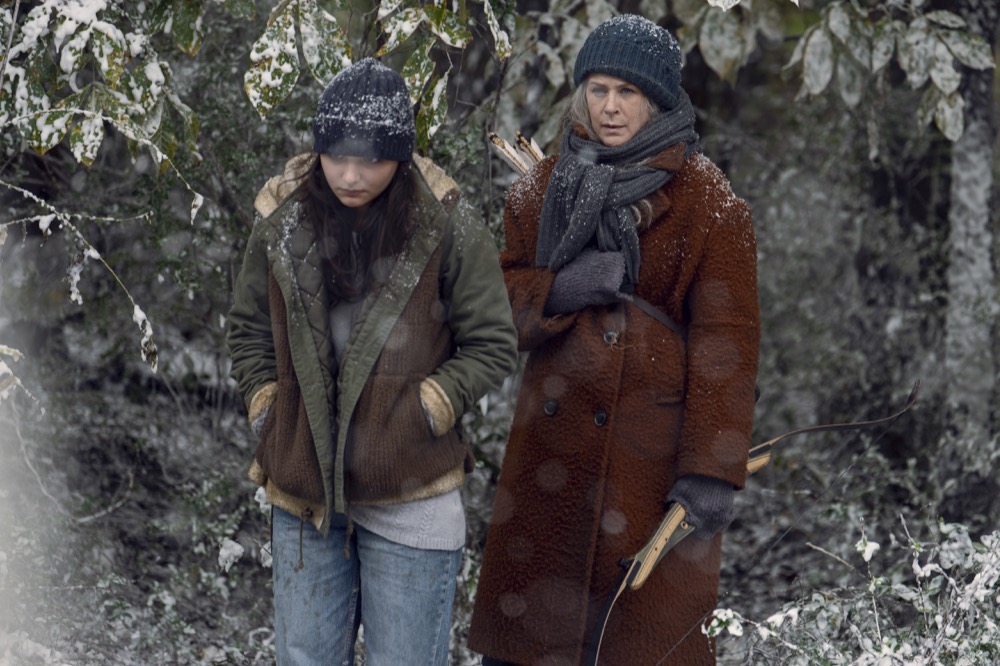 ---
Get more quotes and insight from the panel over at INSIDER! And let us know in the comments which Carol moments defined her character the most.