Hey gang, sorry it took so long to get these pics up. There were a lot to go through and it's been busy around here since Emerald City. The following is just a brief sample of the pics we took, but there's a gallery with all of the pictures.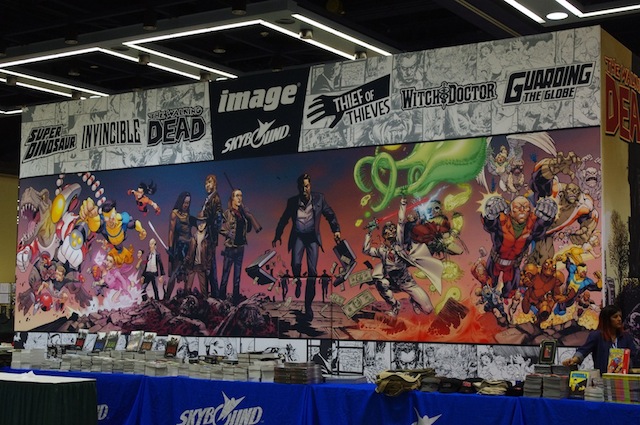 The booth just before the start of the first day.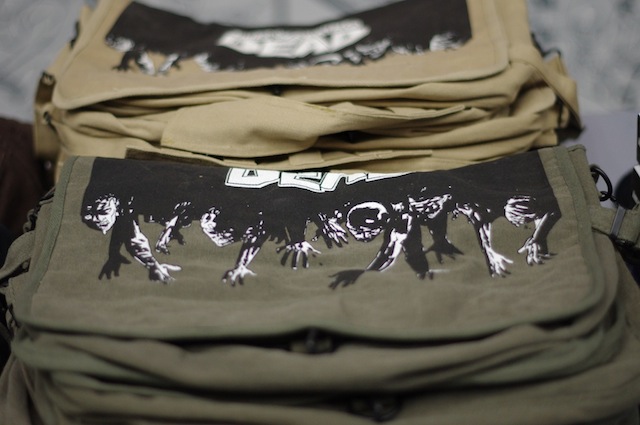 Our messenger bags are always a big hit. Not uncommon for them to sell out.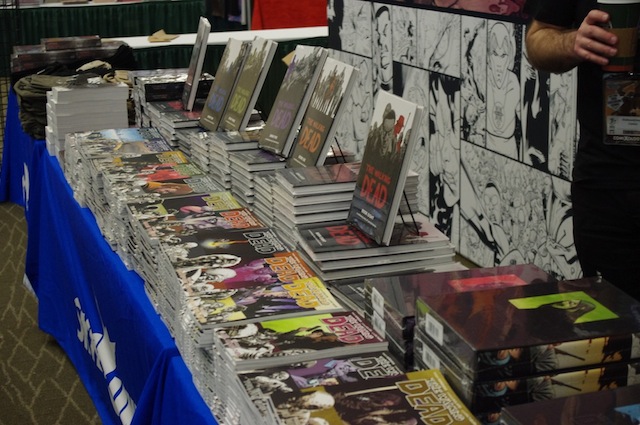 The collection.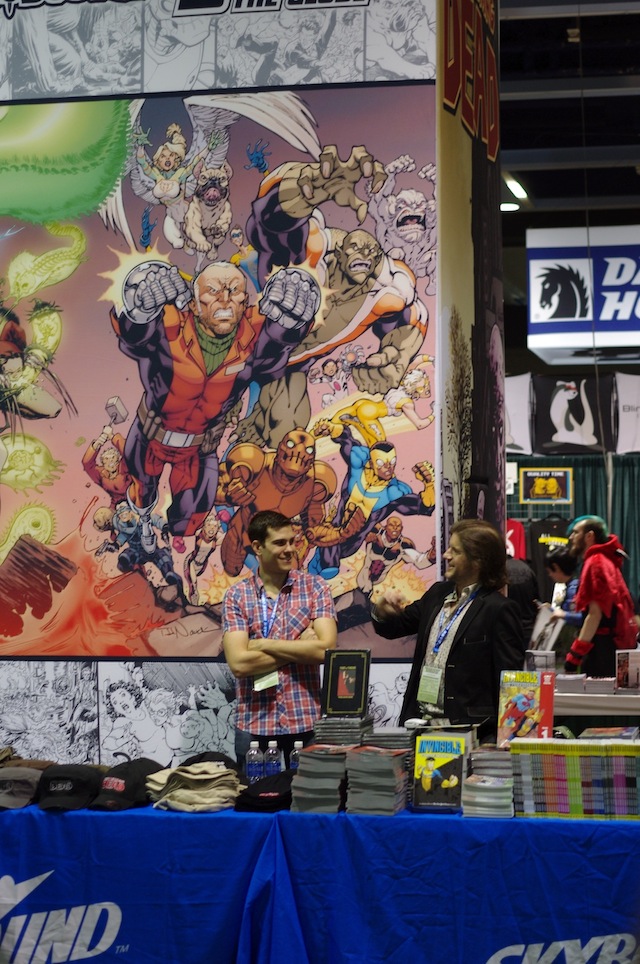 Walking Dead editor Sean Mackiewicz and artist Charlie Adlard.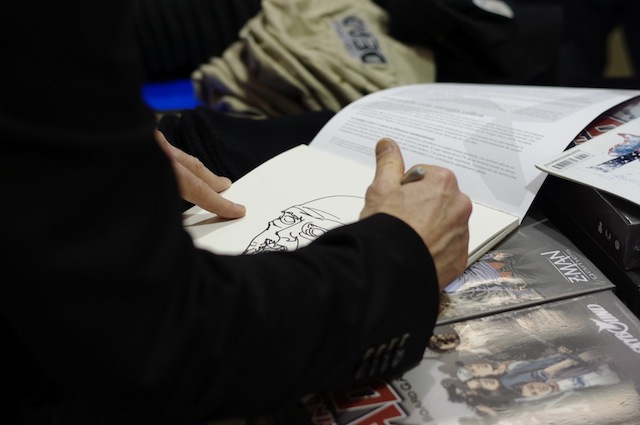 Charlie gives a fan a quick sketch.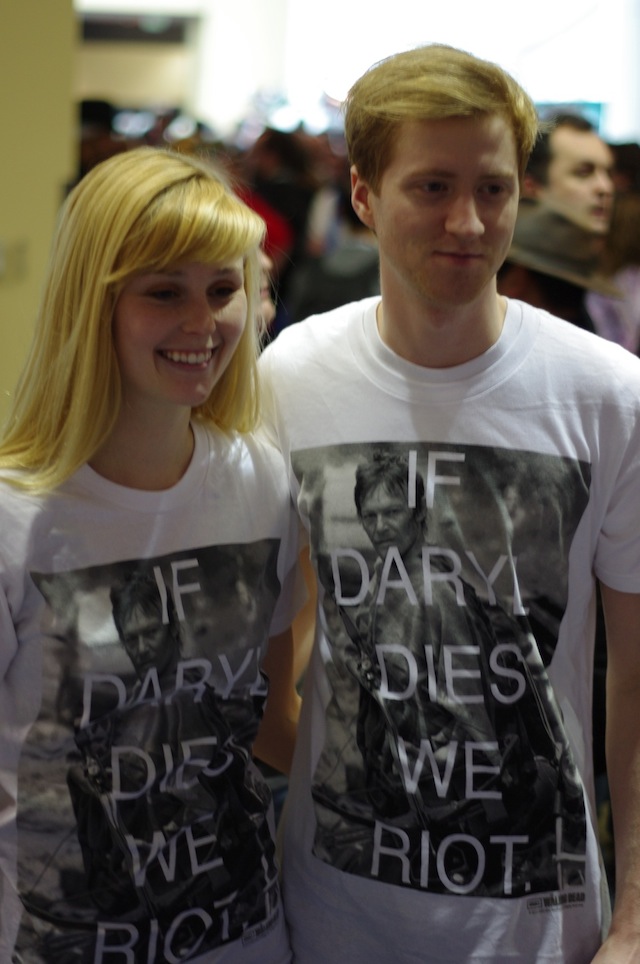 These shirts were a big hit. They aren't ours.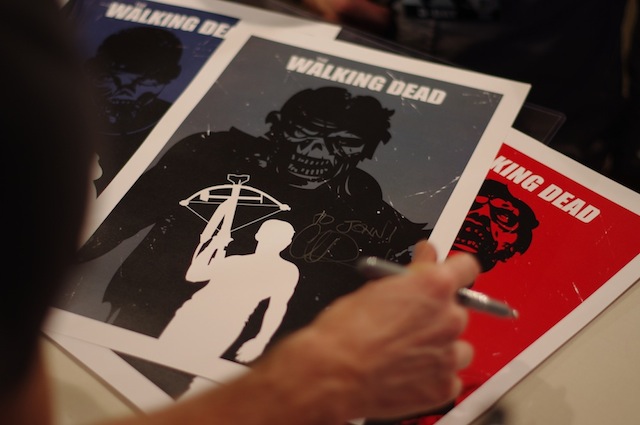 Charlie even signs TWD posters he didn't draw. He's so nice.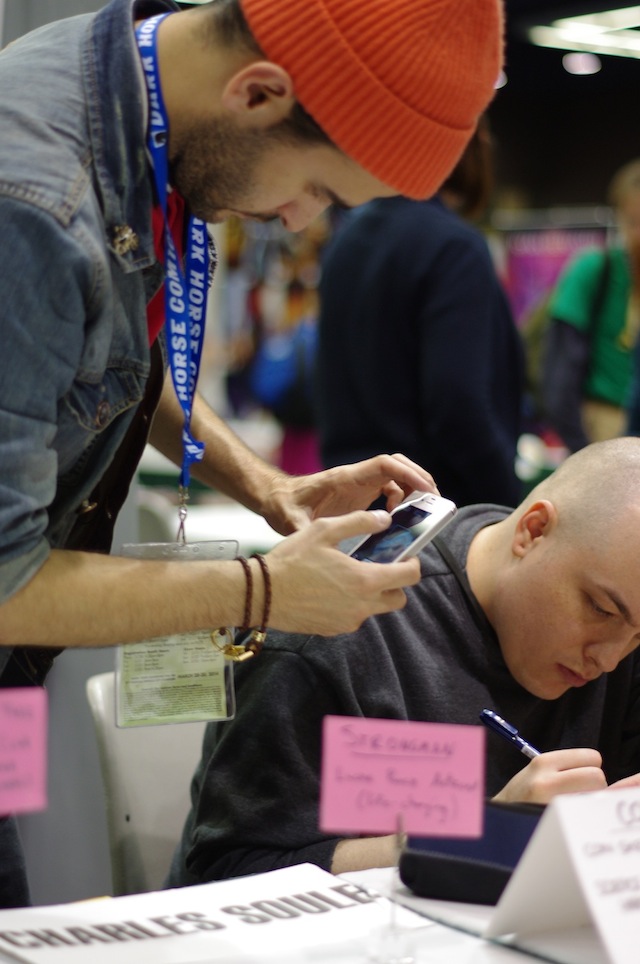 Skybound's Sina Grace taking a pic of Invincible co-creator Cory Walker.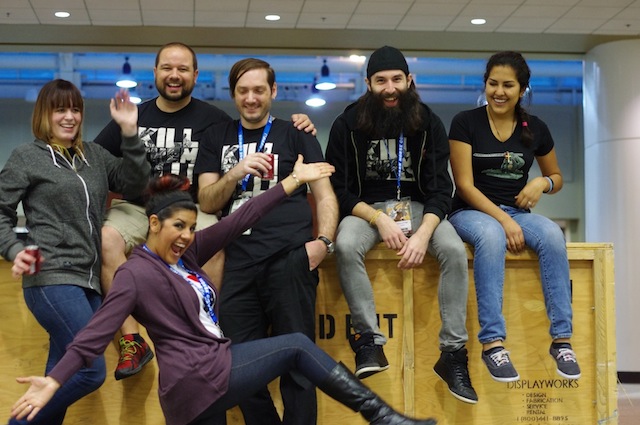 Our badass booth crew. They kill it.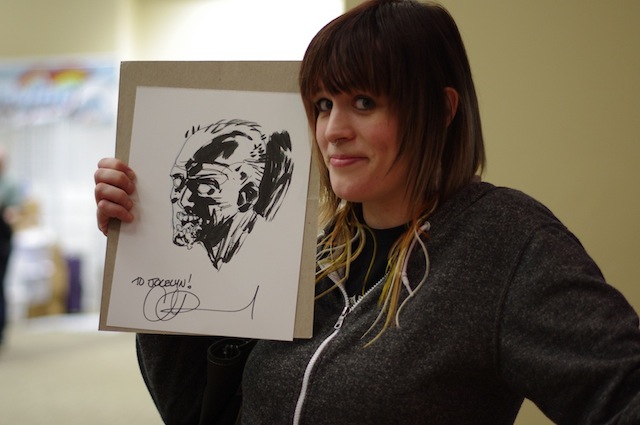 Yeah, be jealous of Jocelyn.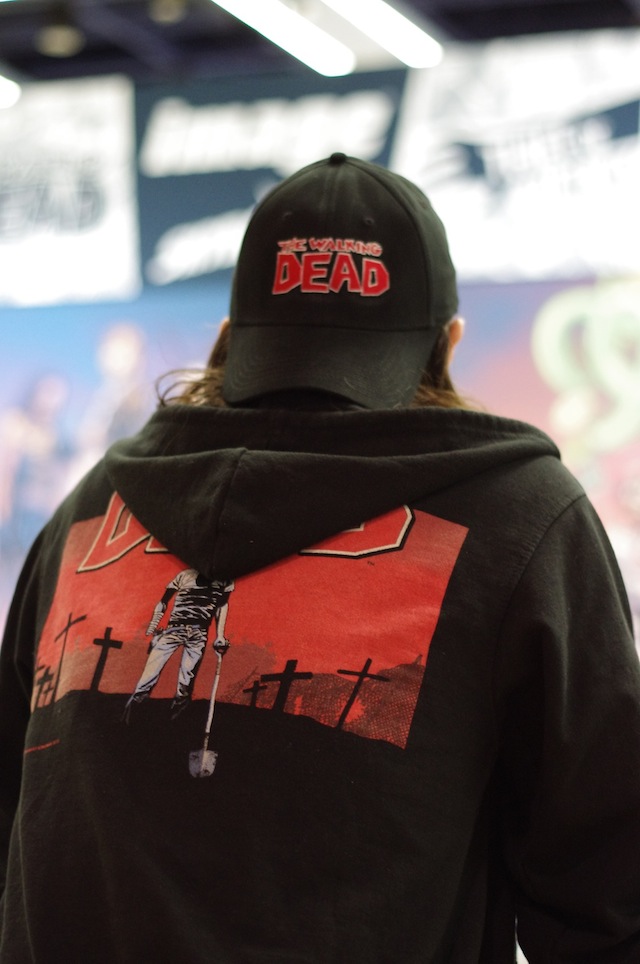 Chris' back should be a model.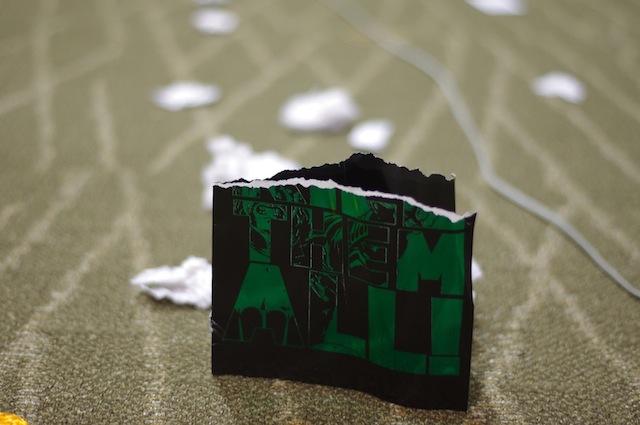 Aw, I found a ripped variant cover under the tables when we cleaned up. Ouch.
Our booth crew is all on Twitter. If you want to follow a bunch of fellow TWD fans and really cool people, you can find them here:
Isabelle
Jocelyn
DB
Daniel
Chris Tweet at Chris and tell him he needs to tweet more. Or at all.