The Walking Dead's Mid-Season Premiere finally clarified that the 'Old Man Rick' time jump scenes were all Carl's dream of an idyllic future. But wait…there WAS a time jump following All Out War in the source material. Does this dream mean we won't get it for real in the show? Entertainment Weekly's Dalton Ross sat down with current showrunner Scott Gimple to iron out The Walking Dead's plans for the future.
---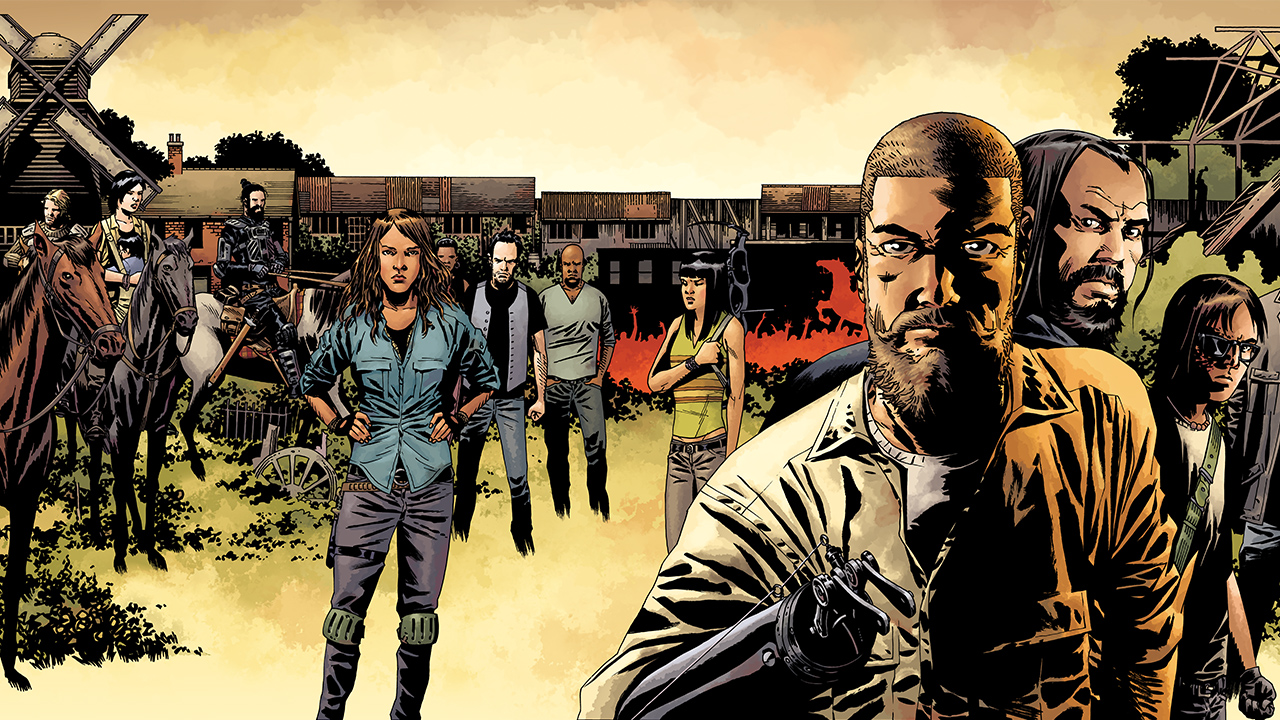 ENTERTAINMENT WEEKLY: First things first: Tell me about coming up with this idea of taking the time jump from the comic books and instead turning it into Carl's vision for what the future could be if these two sides could settle their differences?
Scott Gimple: It came out of the story we wanted to tell with Carl having the most idealistic approach to what was happening and thus seeing an idealized future and taking a version of what we saw in the books, after issue 127, I believe. And we know what happens after issue 127 in the book isn't necessarily completely ideal, but when it starts, I remember when I started reading it, I was like, "Aw damn, things have really come together in this world."
I just wanted to play that out further. Because in some ways — other than the calamities that always happen within The Walking Dead — what we see in the book after issue 127 was sort of what Carl was talking about and wanted for his father in the world. So I guess it was a mishmash of these story priorities, character priorities, and then seeing something play out from the book with a lot of fidelity, and yet done completely different.
---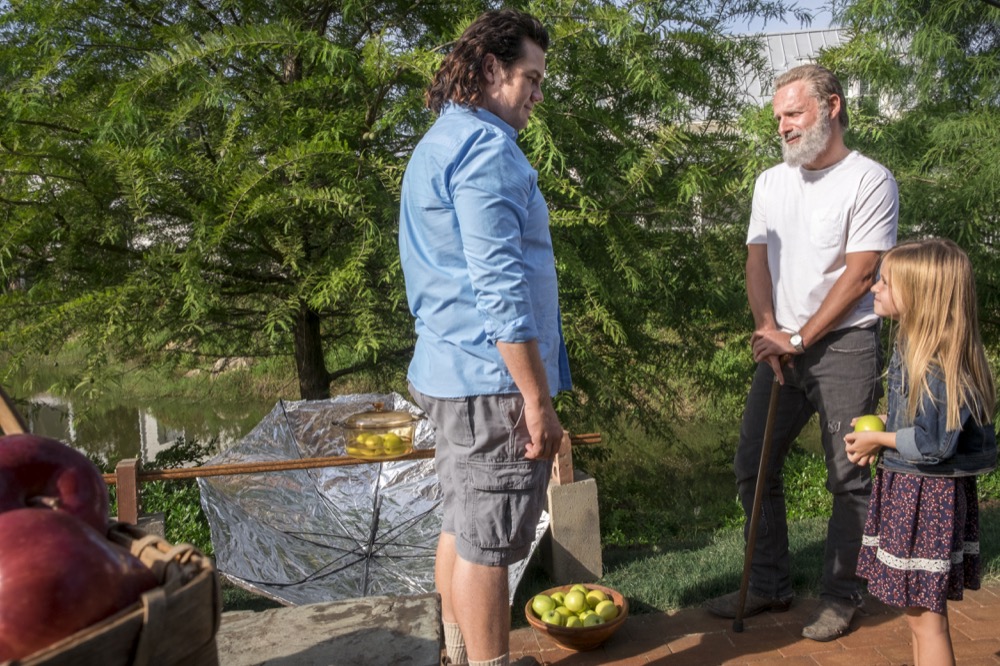 EW: So was this a case of looking at that big event in the book and being like, "How can we handle this event?" and you found that way through Carl? Or it was more like "Here's the Carl story I want to tell. What's a way to tell it? Oh, I could use this time jump from the book"? What was the starting point for these two things converging?
Gimple: It was very much the latter. We wanted to tell this story where Carl, by affecting the people around him, especially Rick, wants to change the world and change what the world is to them, and then keeping that piece of the book. And, by the way, when I say we're taking it, that isn't to say that we might not get there in another way, obviously, but [it led to using] a version of what happened in the book, one of maybe many versions you could see on the show. But it very much was about Carl's story first. It sprung from Carl's story.
EW: Does this mean that there will be no time jump on the show coming up?
GImple: Oh no, it definitely does not necessarily mean that.
---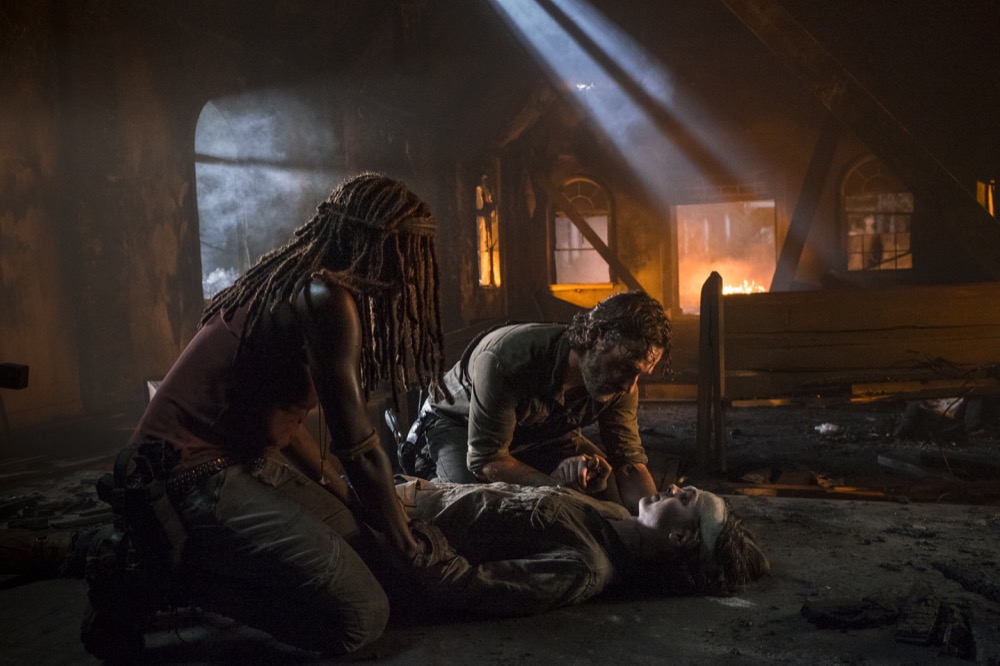 EW: What's the significance of Carl ultimately killing himself and shooting himself instead of letting Rick or Michonne do it?
Gimple: I think that was about growing up, which is a pretty weird thing to say but…he's a man. He says it. He says, "I grew up." He has to do that. I mean, obviously it's not any sort of happy ending, but he became the person he was supposed to be and he grew up. It's so tragic, and yet he's grown up. He became an adult and responsible for his own decisions, his own life, and that he could even spare his father and Michonne that awful moment, that he could even give that to them — it was everything.
---
Looks like we might get the time jump after all! Find out more about the show's future, Morgan's actions, and the next episode over at Entertainment Weekly.