We're under a month away from the return of The Walking Dead Season 9. Leading up to it we've been treated to new images, trailers, and now episode titles and synopses. Although we can't reveal the details on ALL upcoming eight episodes, we do have some intel on their first two.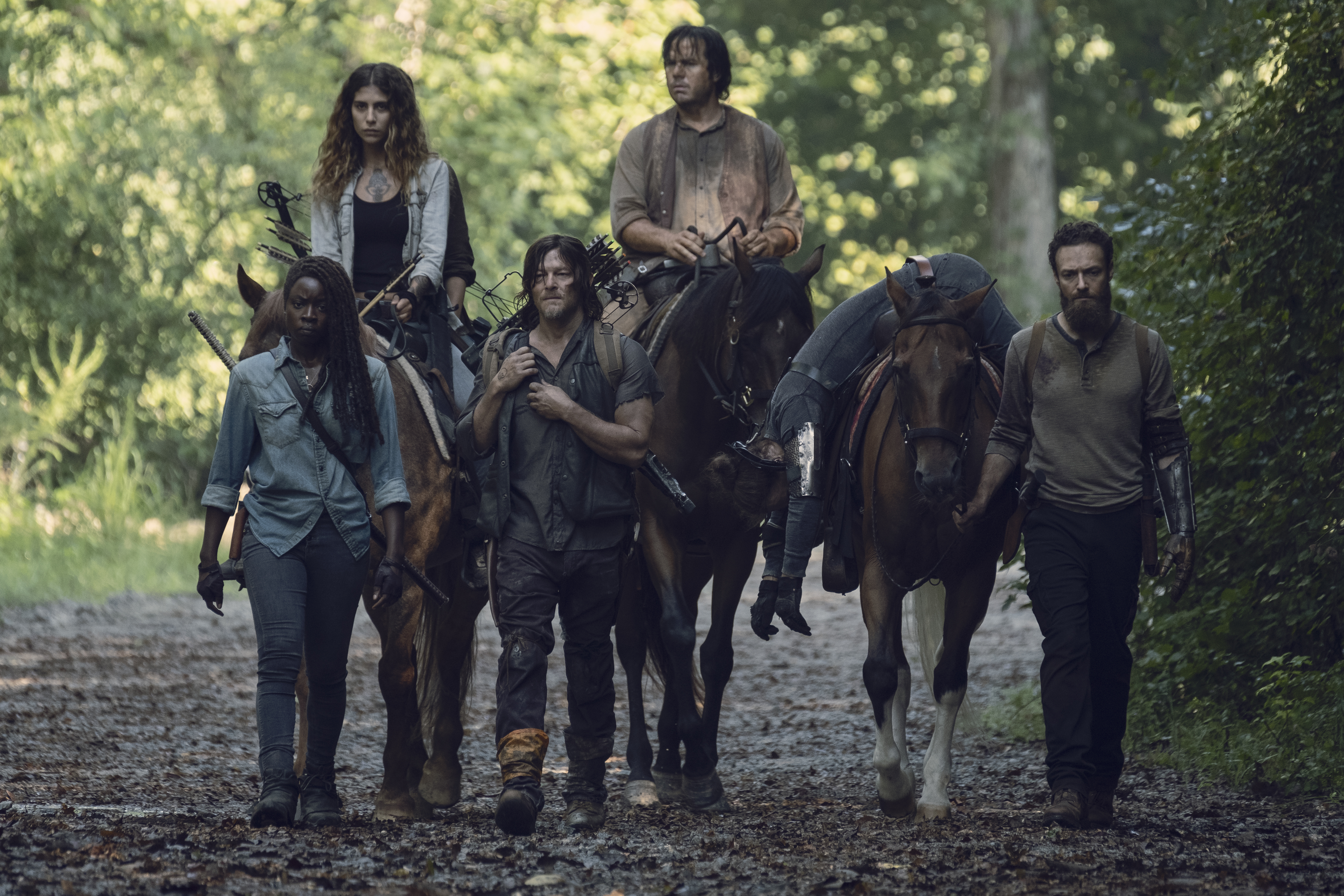 The Mid-Season Premiere on February 10th will be entitled "Adaptation," with a synopsis that reads, "The recent loss of their own drives the communities to band together. New leaders rise when a disturbing and dangerous threat is unmasked. An escaped captive revisits his past." The episode will be directed by Executive Producer/Visual Effects mastermind Greg Nicotero, written by Corey Reed, and edited by Dan Liu.
Last time we left our heroes they were in a cemetery reeling from the death of Jesus at the hands of The Whisperers. Additionally, our friend Kirsten Acuna from INSIDER also revealed the title for Episode 910:
AND #TheWalkingDead 910 is called "Omega," written by Channing Powell and directed by David Boyd. ❤️?

— Kirsten (@KirstenAcuna) January 17, 2019
Comic fans will most likely interpret "Omega" to be a reference to Alpha, the female leader of the skin-wearing villain group The Whisperers. That episode will be directed by David Boyd, written by Channing Powell, and edited by Alan Cody. See Alpha and her second-in-command Beta in this creepy teaser trailer:
---
Here's the full synopsis from the second half of The Walking Dead Season 9:
"The second half of "The Walking Dead" Season 9 finds our groups of survivors, both old and new, continuing to deal with the impact of events that took place during the six years that have passed. Since the disappearance of Rick, many of these characters have become strangers to each other, and in some ways, strangers to themselves. What they do know is that they are in undeniable danger. They will soon realize the world just beyond does not operate as they thought. The group's rules and ways of survival no longer guarantee their safety. A whole new threat has crossed their paths, and they soon discover it's unlike any threat they have encountered or endured before. The group will start to question what they think they see. What may appear to be normal in this post-apocalyptic world could actually be more disturbing and terrifying than when the apocalypse first broke out. All that is certain is the stakes are high and numerous."
The Walking Dead returns Sunday, February 10th at 9PM on AMC and Monday, February 11th on some international markets.