Since Season 9 wraps this month we decided to do a mid-month mailbag to help prep you for the final three episodes. We took your best questions and did our best to answer them in our fan mailbag of March 2019. (Also, welcome to our new site! We're aware some people are having trouble viewing articles on mobile (we're working on it), so in the meantime either read this on Desktop or use that read as text-only feature on Safari.
---
My Fair Movie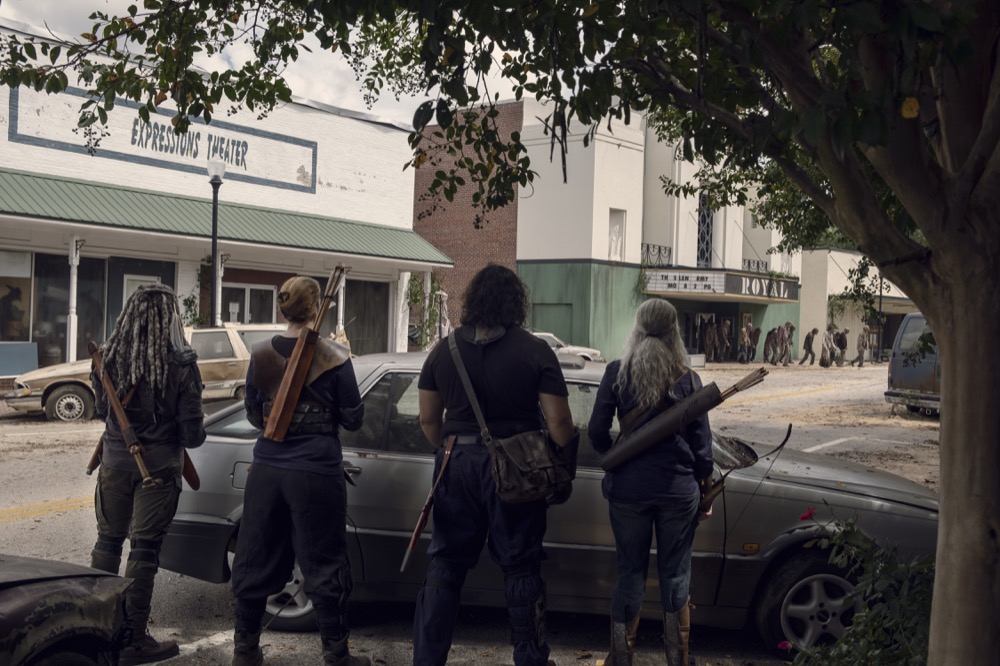 What is the movie they're showing at the fair, and why is it Boondock Saints

— NASCAR_Wonka (@warningtrackbar) March 13, 2019
Man, I wish it was the Boondocks Saints. We've received a lot of questions about this, and without spoiling it we can say none of you have come close to the movie.
---
Let a Girl Live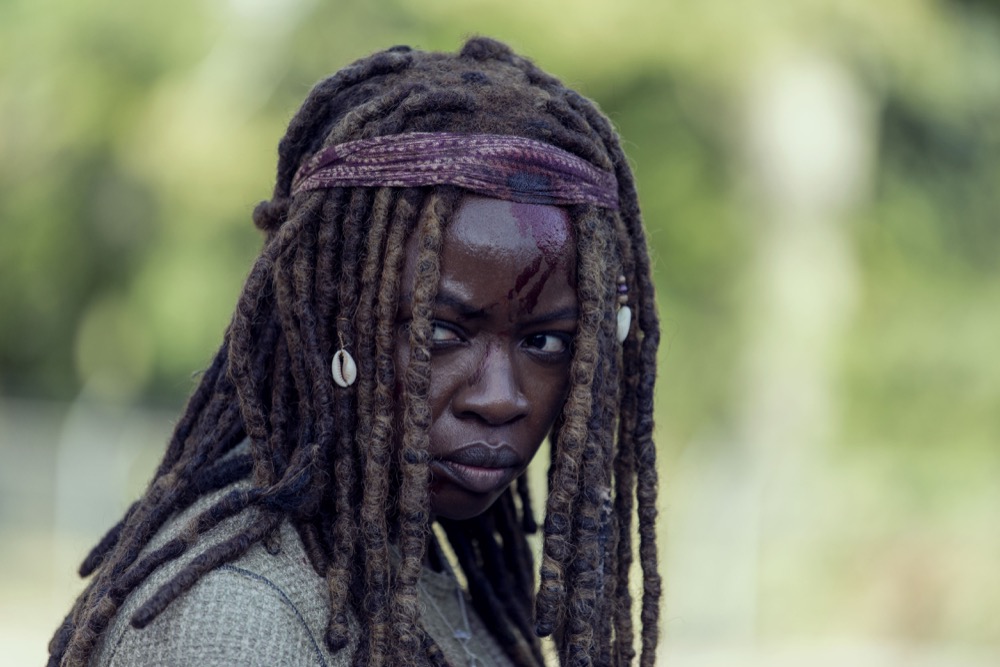 can yall let michonne be happy for two SECONDS

— danii ? (@michonnesokoye) March 13, 2019
We'd like to, but it definitely won't happen in this week's episode…
---
About That Thanksgiving Tease…
I remember this awesome work of art you created, saying it contained a lot of teases and hints. How many of these events have already happened? Are there hints relating to important events coming up in the final three episodes? Any S10 insights? ? #TWD pic.twitter.com/dvtpfxdT0Y

— Sarah J. Crist (@ubiquitousurn) March 13, 2019
Great question! So far, this "painting" we did teased Jesus' demise, the Whisperers, Jerry and Nabila's kid (which is what they're discussing with Michonne), Rosita, Eugene, and Siddiq's love child (Rosita looking guilty while Gabe speaks), Connie and Kelly's desire to find Luke, and Magna's group seen as new outsiders. And yes, there is still one more clue in the painting that will be realized once the season concludes.
---
John & June Forever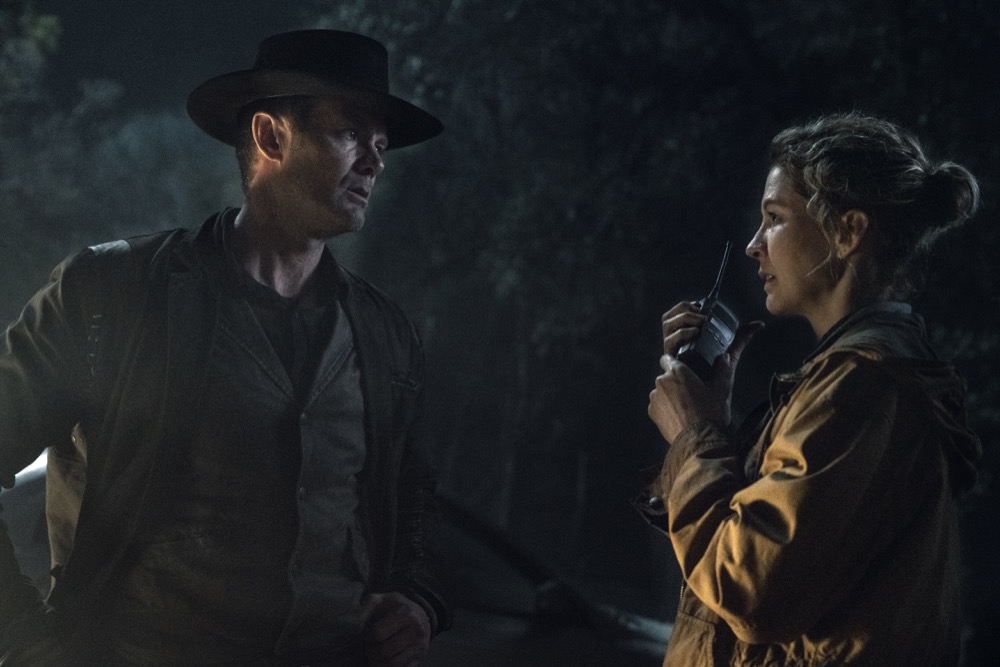 Are John & June still all in love and whatnot when #FearTWD comes back? Or has reality hit and we can't have nice things?

— Rebar 'And Yet, I Smile' Grimes ??? (@carrieWUTWUT) March 13, 2019
Yes, the two are still very much in love and together, you can see as much in the teaser photos from Season 5. But you have nothing to worry about.
---
Carol and Judith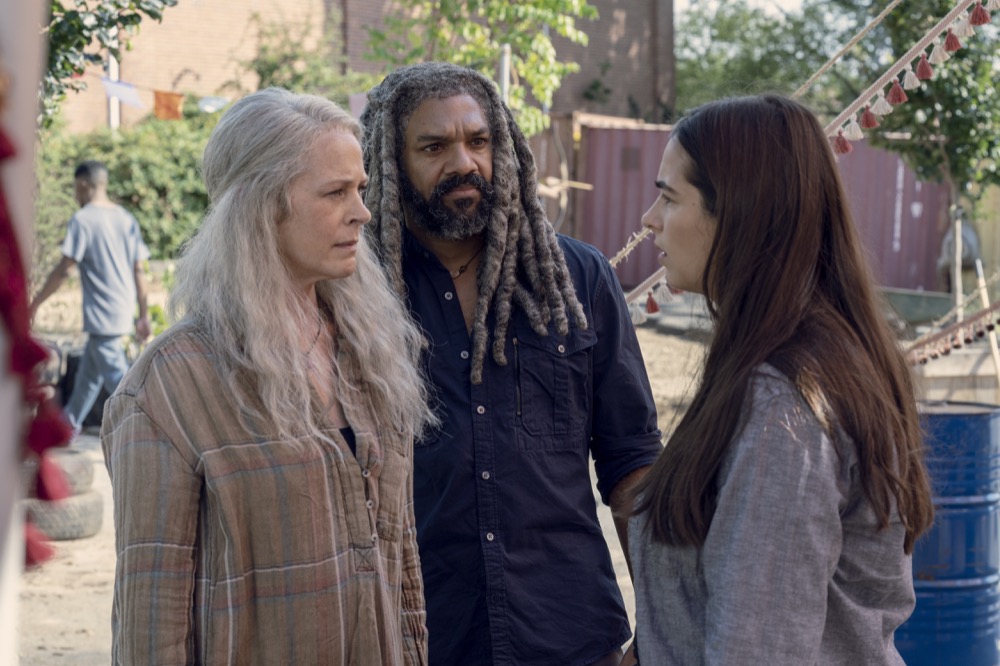 Need to know if Carol is gonna have some more interactions with people outside the kingdom? Like Daryl, Michonne or even Judith? ????

— ? Marlène Laplume ? (@Mariloune) March 13, 2019
Yes, actually! Expect to see that in the coming episodes with the Fair.
---
RJ Update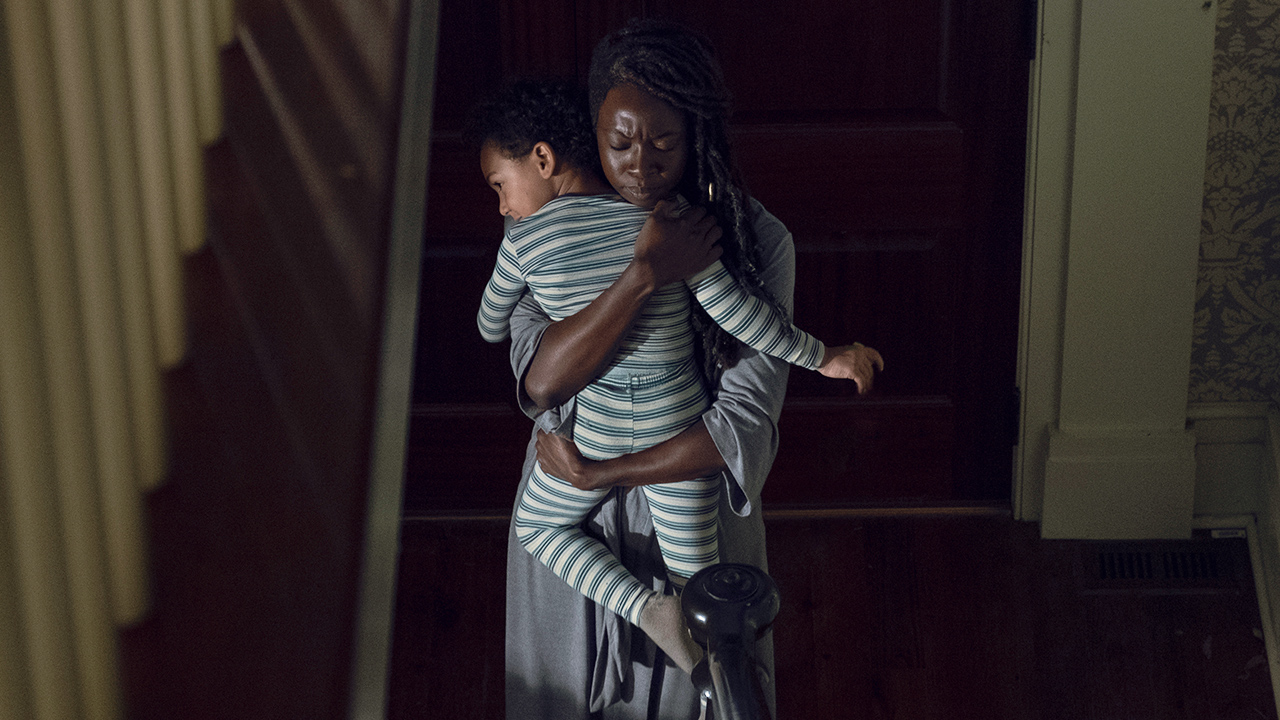 Will we see RJ next episode ?!?!?!

— L✰ (@danaiguriraaa) March 13, 2019
Yes, I believe you will. Also, to answer one more…
WHEN ARE WE GONNA GET A SCENE BETWEEN RJ AND JUDITH ?!?!!

— L✰ (@danaiguriraaa) March 13, 2019
Next week. And to answer the others, he will be doing more than napping. No, he doesn't have an apocalypse weapon of choice yet. Yes, we're pretty certain Maggie knew about him before she left. Hopefully that cleared some things up!
---
Therapists Wanted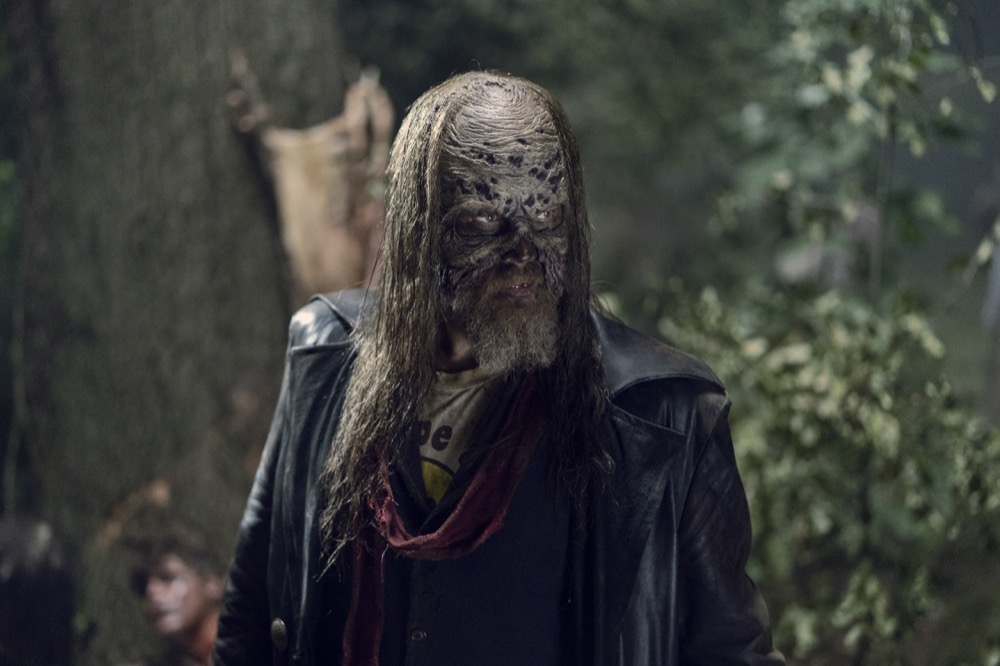 on a scale of 1 to book my therapist now, how traumatic are the finale 3 episodes of Season 9?

— Rebar 'And Yet, I Smile' Grimes ??? (@carrieWUTWUT) March 13, 2019
Book three therapists.
---
Enid's Role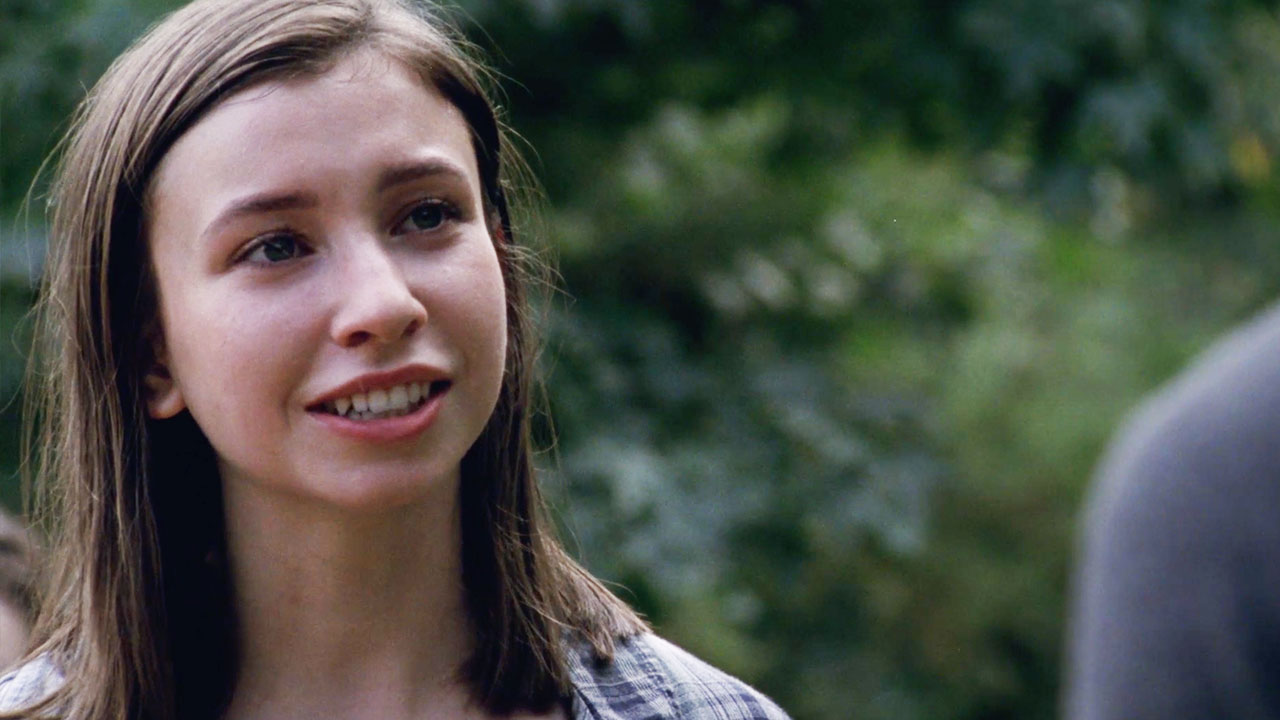 What is Enid's role for the final episodes of the season?

— The Walking Dead World (@TWalkingDWorld) March 13, 2019
We can confirm Enid will be at the Fair. You won't see much of her in this coming episode, though.
---
Separate Forever?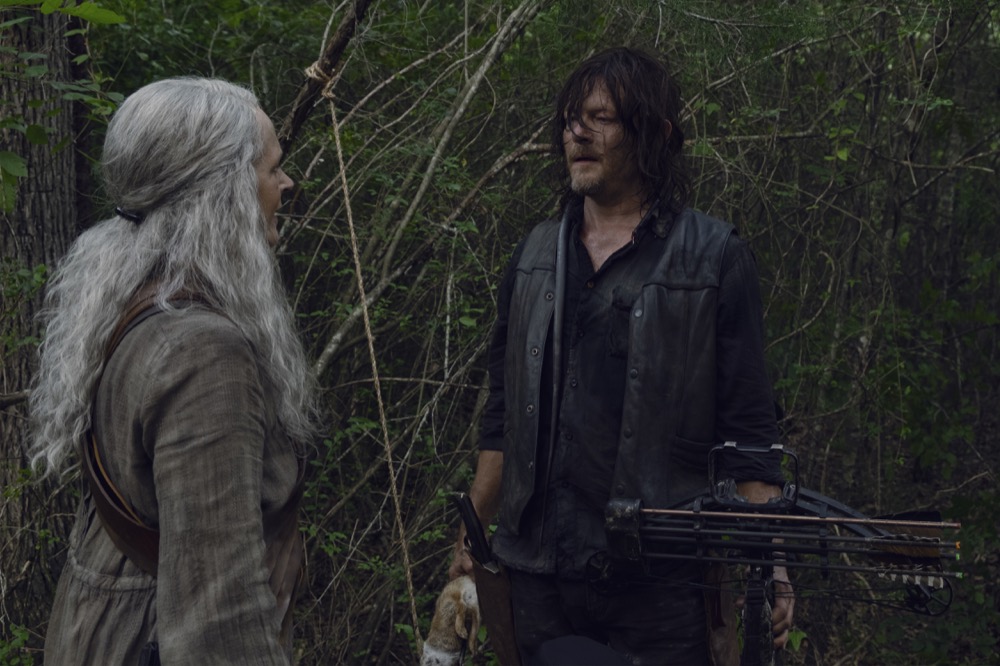 Why does Daryl and Carol always have to be separated??

— Zainap?? Norman ❤ Melissa (@ZainapMcReedus) March 13, 2019
That could soon change.
---
Daryl/Michonne Moments?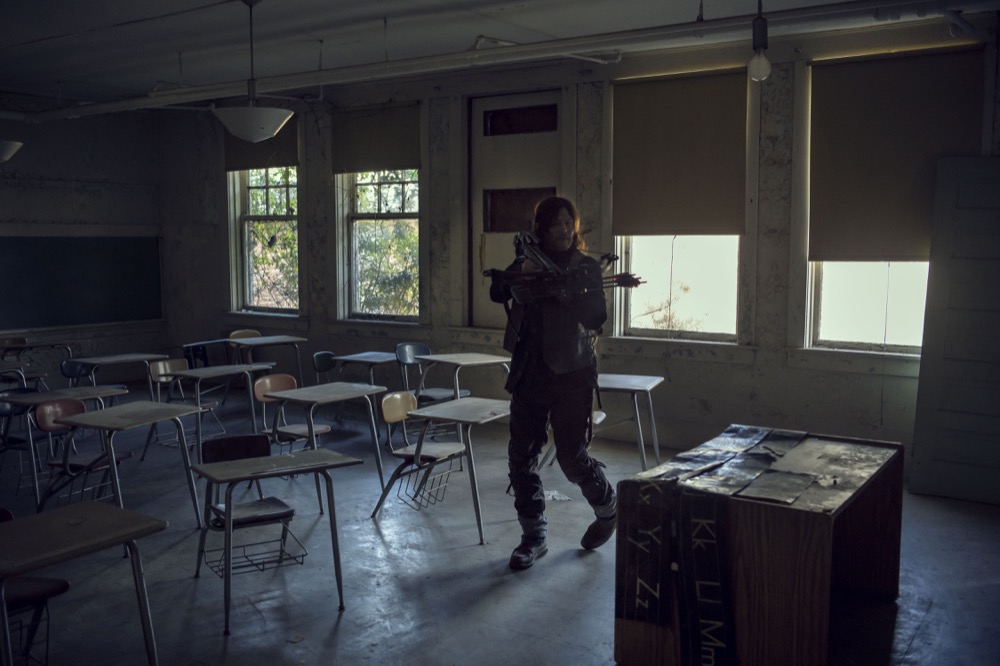 Is there any Daryl and Michonne friendship moments in these last 3 episodes?

— badde$t bitch in the game (@RichonneEndgame) March 13, 2019
1000%. In fact, most of 914 focuses around Michonne and Daryl's friendship.
---
Pregnancy Pains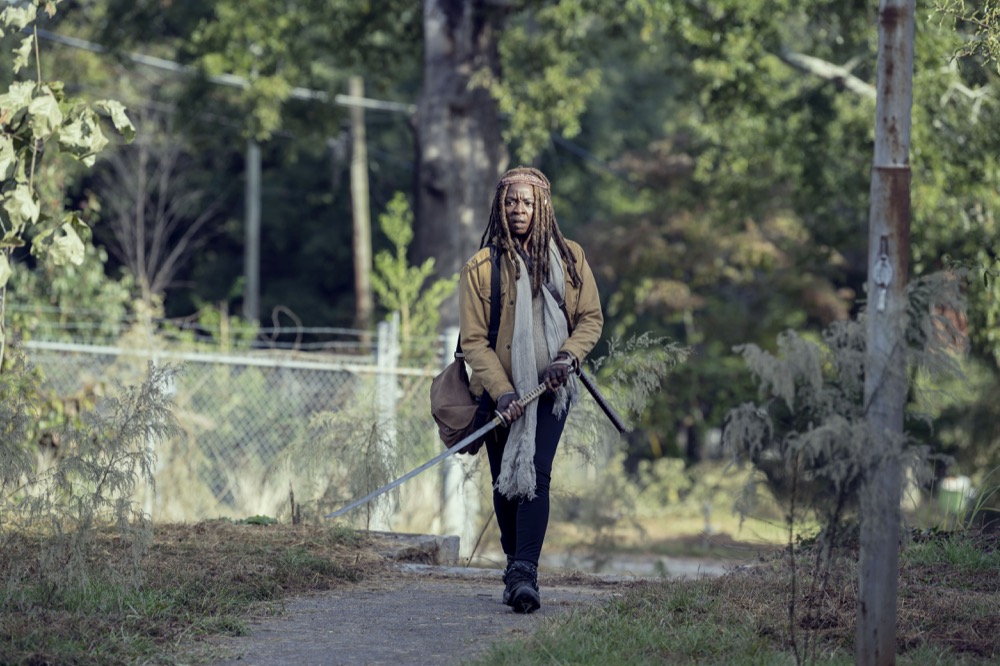 Was Michonne hurt while she was pregnant? Because it seems that way. WHAT DID SHE DO TO DESERVE SOMETHING LIKE THAT!? pic.twitter.com/gYyqNzlq0v

— sugar ? (@teamrichonne) March 13, 2019
Well, the next episode IS called "Scars." And she IS pregnant during a lot of it. So…?
---
Reading Lips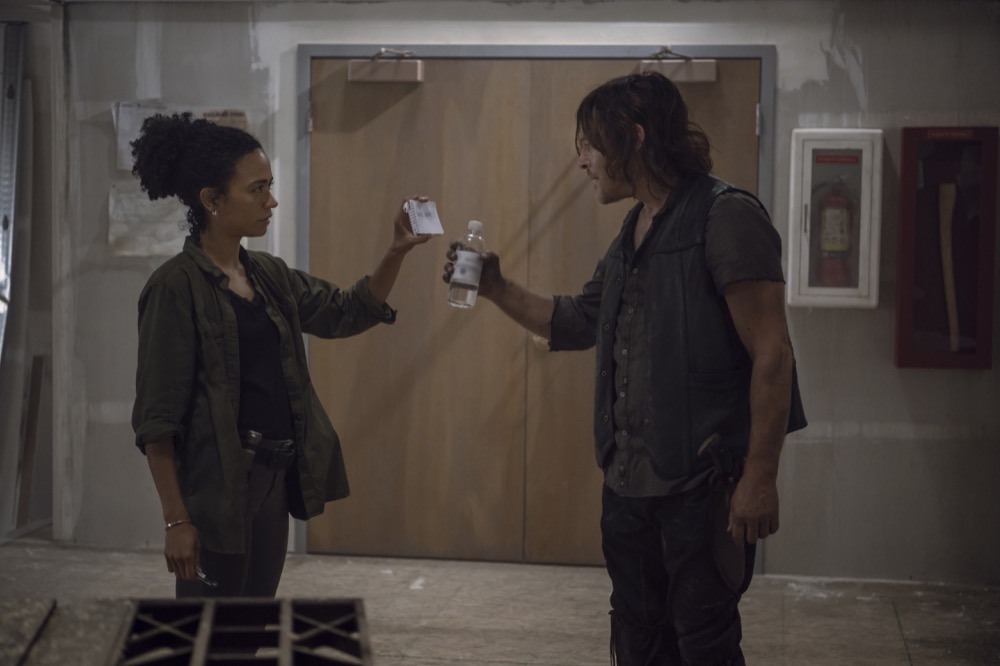 How can Connie even read Daryl's lips? All that hair in the way and he mumbles most of the time

— hi (@lewxs14) March 13, 2019
Because Connie is a damn genius.
---
Rick Movie Update?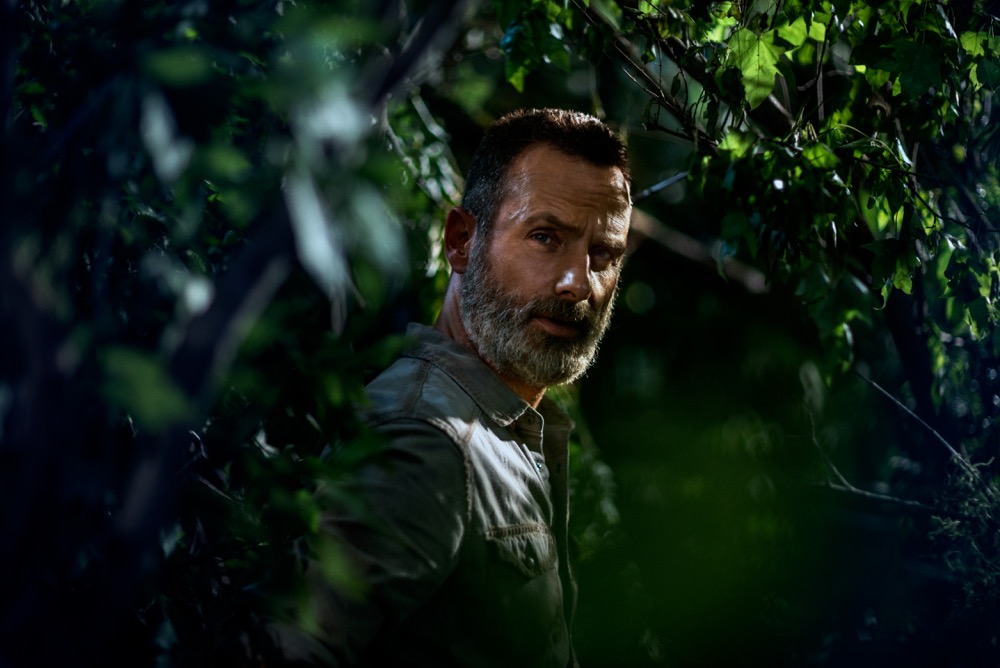 When we can expect start of shooting Rick's films? Can we expect to see Michonne in first film?

— Alex ? (@insiderinOrbit) March 13, 2019
Unfortunately we don't have any updates on this front. But believe us, you'll be the first to know when we do.
---
Donnie Shipping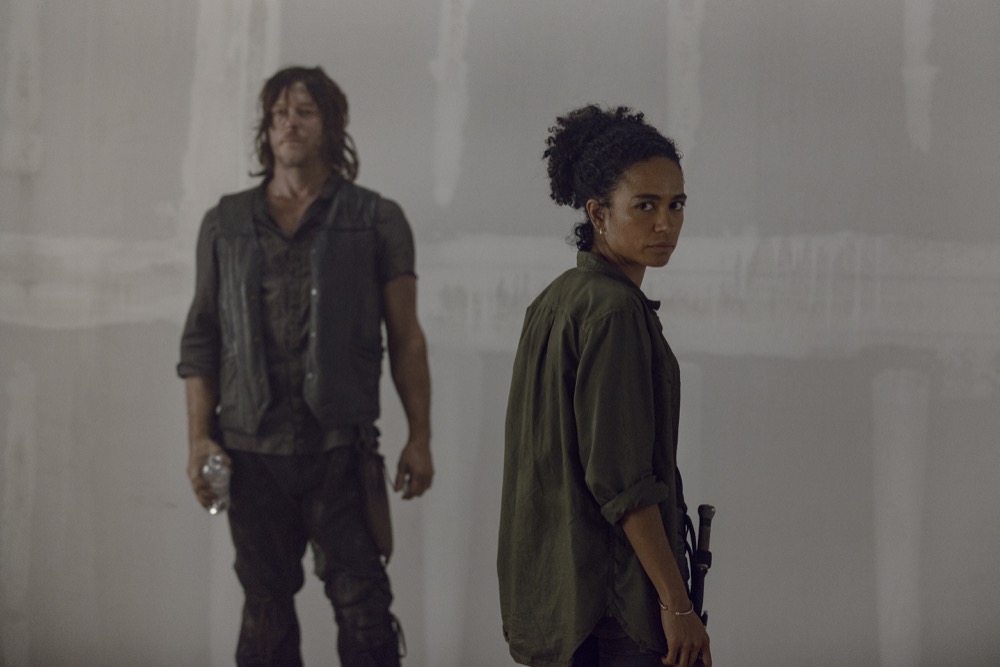 Will we get a shower scene with Daryl and Connie?

— USS Donnie (@UssDonnie) March 13, 2019
We don't want to be a wet blanket with this because character shipping is fun! But don't put too many eggs in the Donnie basket, they're honestly just friends. At least right now.
---
Negan Update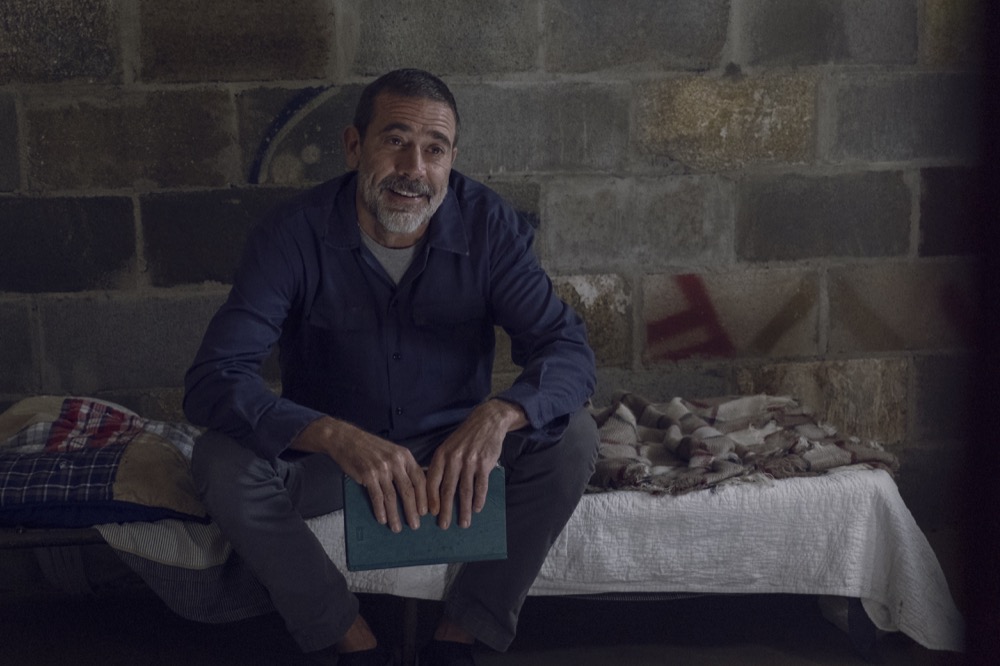 Where is mister Negan? I haven't seen him that much ?

— Zainap?? Norman ❤ Melissa (@ZainapMcReedus) March 13, 2019
It's very possible you'll see Negan at least one more time this season.
---
Helicopter Talk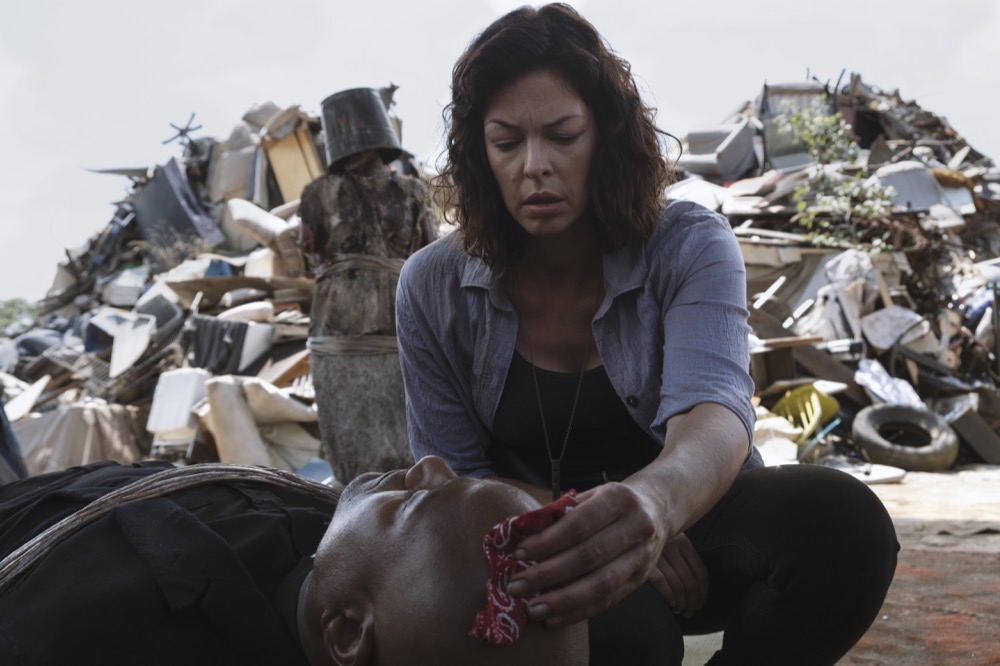 Probably you won't answer but why the hell Father Gabriel never talked to Michonne about helicopter and Jadis and sll these stuff? Will we find why or that's huge plot hole?

— Alex ? (@insiderinOrbit) March 13, 2019
Good question. We assume that in the six-year time jump Gabe DID tell Michonne and the others about his experience with Jadis, but since he doesn't know that Rick survived the blast he might not have put two and two together. We'll probably get more clarity in the movies, but don't quote me on that.
---
Behind the Mask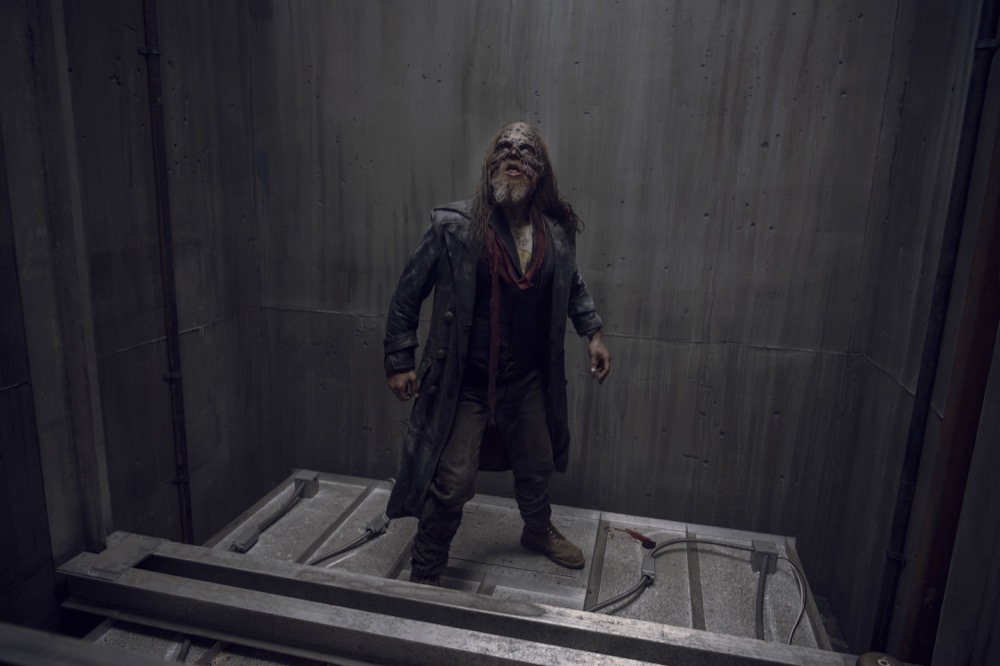 Not a question but a statement.

Beta backstory. Make it happen.

— Ryan's hair (@HurstHair) March 13, 2019
Angela Kang actually told Entertainment Weekly this week that it's very possible we'll see his backstory in Season 10!
---
Tissue Time
How much will we cry during this scene? pic.twitter.com/BYUanKtkyM

— sugar ? (@teamrichonne) March 13, 2019
All of them.
---
Negan's Thoughts On Rick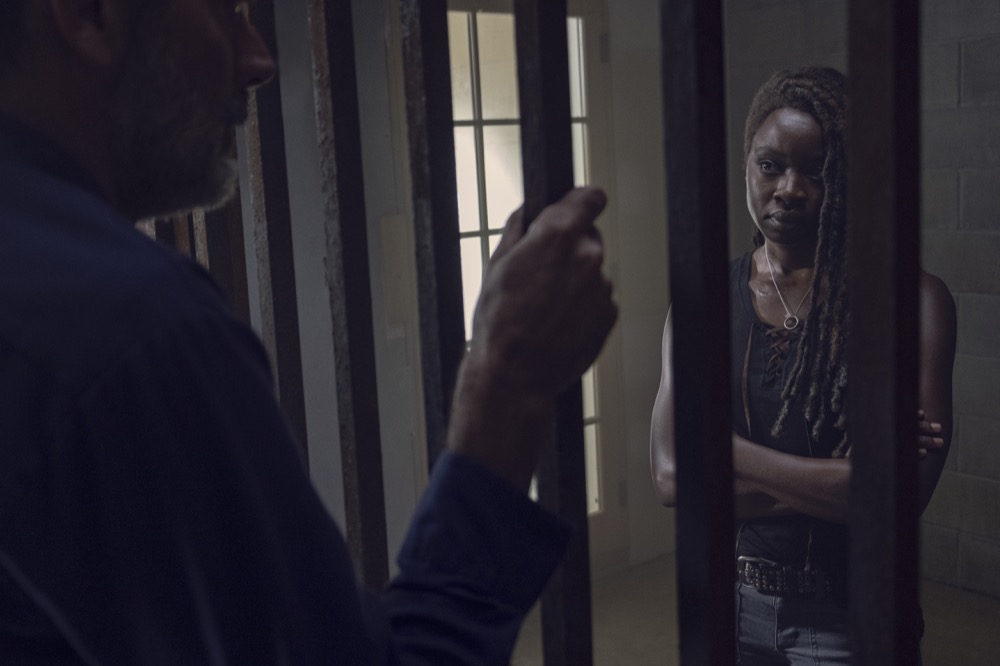 It's never been said but since the time jump does Negan know Rick is presumed dead? I really wish they address that. I would love to see his reaction. When Rick told Negan Carl was dead he seemed sad.

— Donna (@xnavy97) March 13, 2019
I'm 99% sure Negan knows about Rick's presumed death and disappearance. No current plan to show a flashback of him finding out, though.
---
Commonwealth Hints?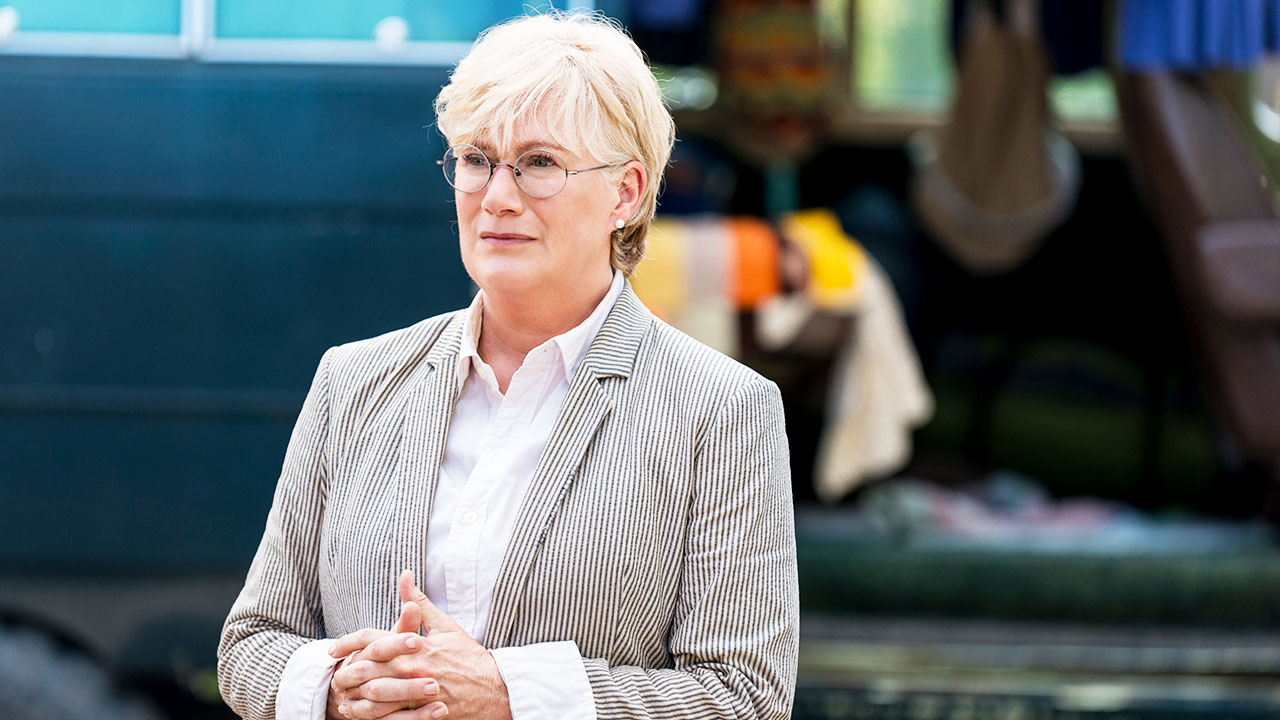 When will we see the Commonwealth?

— ?‍♀️ ℤ???????????? ?‍♀️ (@ZombeeeMomeee) March 14, 2019
Not this season.
---
Has Judith Binged The Walking Dead?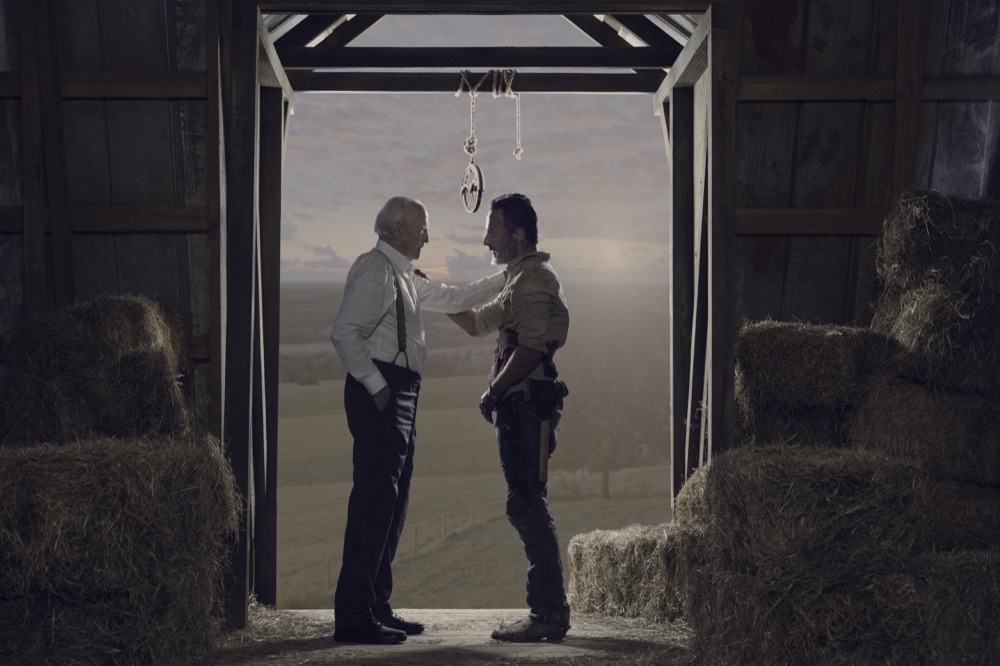 does judith know about atlanta, the farm, and the prison?

— rick jr (@oiglenn) March 13, 2019
She's definitely heard stories, and you'll see evidence of that in 914.
---
Rosita Update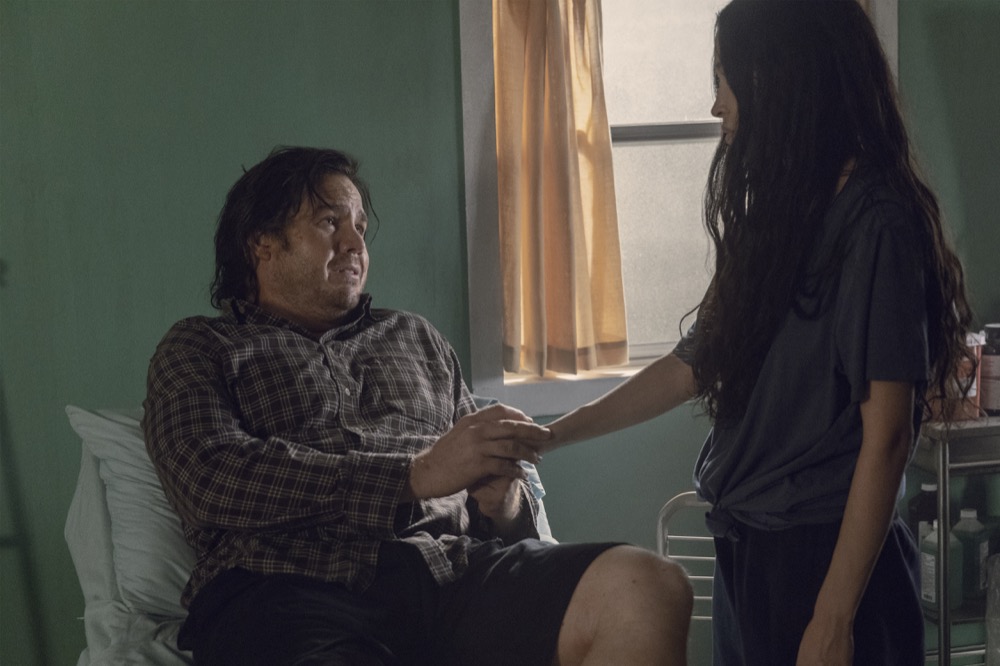 please give me anything about rosita

— ً (@siddiqsrosita) March 13, 2019
You definitely haven't seen the last of Rosita this season, but we can't promise she has a ton of story in the back three episodes.
---
Dog's Backstory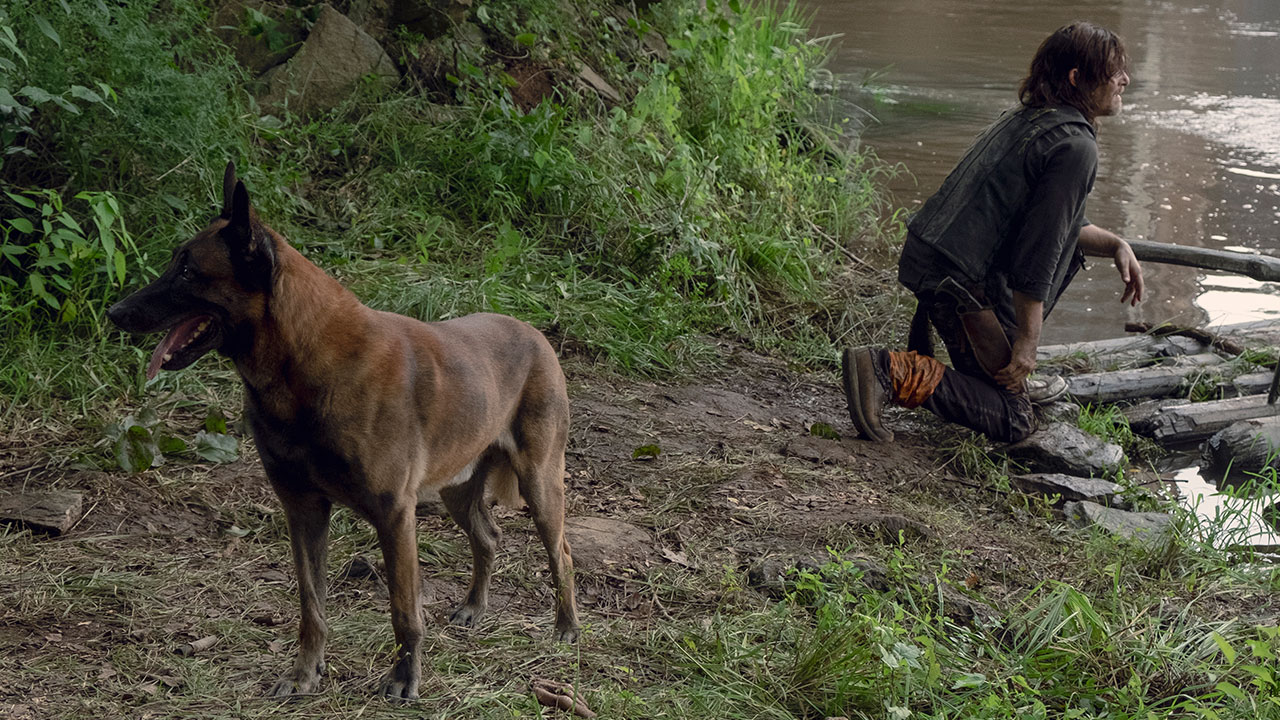 Will we ever get to see Dog's origin story?

— Jessica ? (@jessicatNY) March 13, 2019
What do you think that new unnamed Walking Dead spin-off show is?
---
Daryl's Scar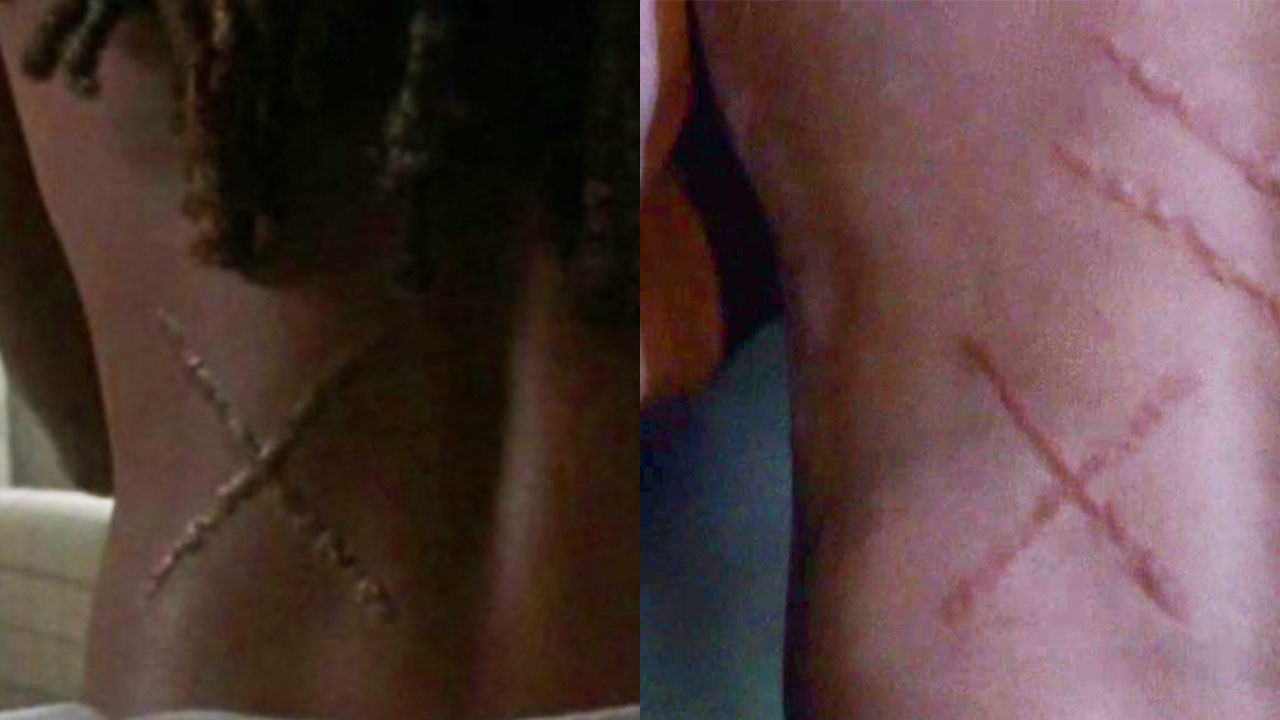 What is the scar on Daryl's back??

— Msbur007 (@msbur007) March 13, 2019
Just wait til Sunday…
---