Which character do YOU miss more in The Walking Dead? We've reached our Sweet 16 and need you guys to vote your faves into the Elite 8! Before you do, we want to clarify that we advanced Glenn instead of Lizzie not because of bias, but because of suspicious voting behavior. While the polls in our previous bracket averaged 5-6k votes, the Lizzie/Glenn poll received over 20,000 with Lizzie destroying Glenn. Hey, we like Brighton Sharbino too, but we still thought the results were fishy. So we conducted another poll on Twitter and the results were more predictable:
This is getting crazy – let's live poll this. Who do YOU miss more in #TheWalkingDead?

— The Walking Dead (@TheWalkingDead) March 21, 2018
Therefore, Glenn moves on to face Jacqui! Vote below on ALL of the match-ups and we'll reveal the winners AND give you our Elite 8 bracket THIS SATURDAY when the actual Elite 8 begins in March Madness.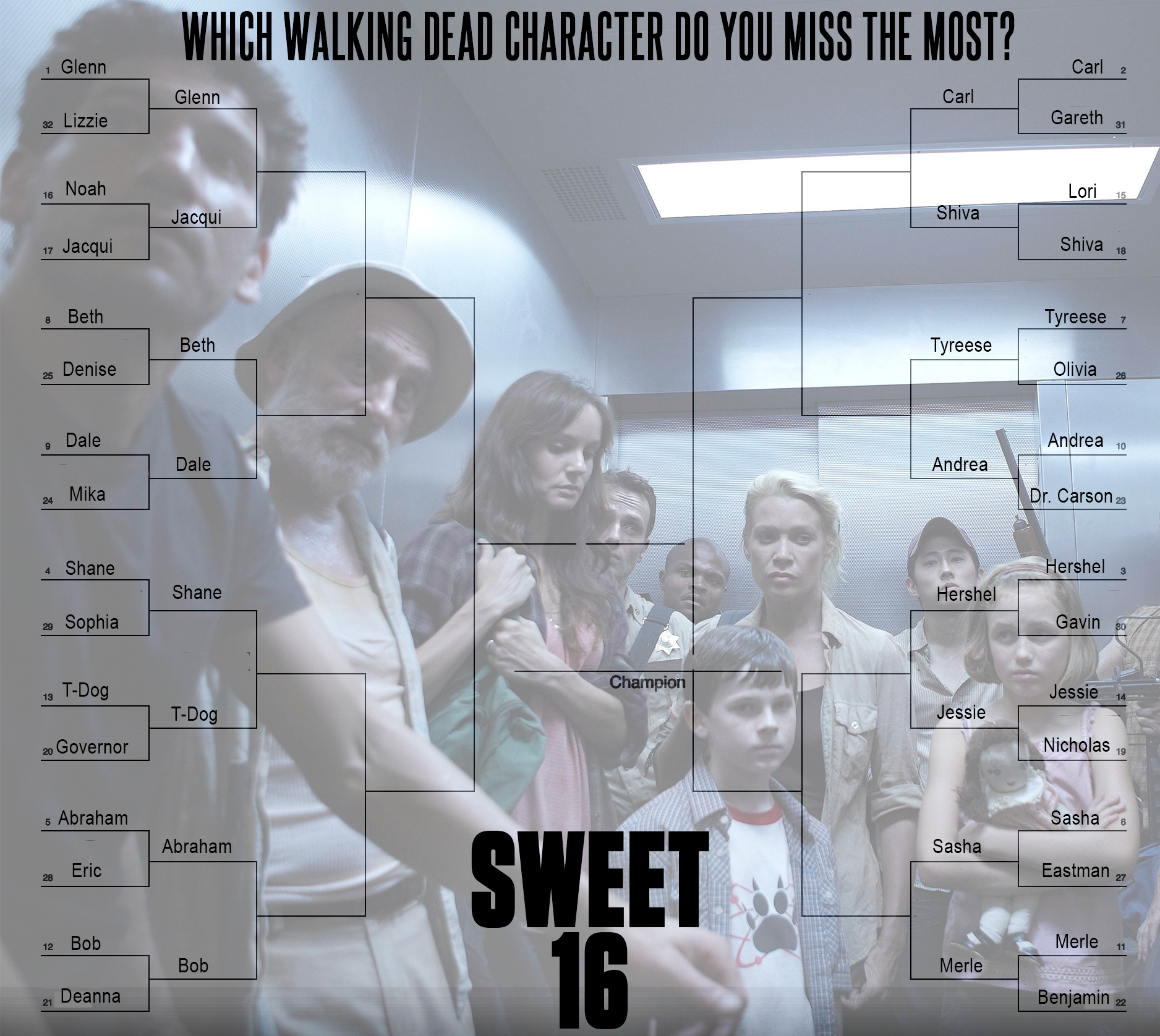 ---
[yop_poll id="239″]
---
[yop_poll id="240″]
---
[yop_poll id="241″]
---
[yop_poll id="242″]
---
[yop_poll id="243″]
---
[yop_poll id="244″]
---
[yop_poll id="245″]
---
[yop_poll id="246″]
---
See you on Saturday for the Elite 8!