With Carl's devastating loss behind us the remainder of The Walking Dead Season 8 will focus on ending All Out War by any means necessary. Some of those means include Negan's right hand man Simon tying up loose ends with Jadis and the Scavengers in this week's episode (which was teased in a recent trailer). Last time we saw Jadis she and her people agreed to help Rick attack The Sanctuary, but then bailed when they came under fire. Now that the dust has settled, it's time for Simon to catch up on his so-called allied community (which you can see him planning in this clip from Sunday's episode):
Simon actor Steven Ogg teased the meet-up to TheWrap's Ashley Boucher. "Everyone has their outpost, right? So now it's a matter of, with the shit going down…everyone's going to confront these other communities now," Ogg said. "There's gotta be who's playing who, who's doing what, who do I have on my side, who can I trust, who can't I trust? So, this is Simon going to the heapsters, the dumpsters, and he's gonna figure out, OK, what exactly happened there before, what are we willing to forgive and forget, what are we willing to work with…It's 'let's have a little talk. Let me give you an opportunity to chat.' To figure out where people are coming from and what the game plan is here."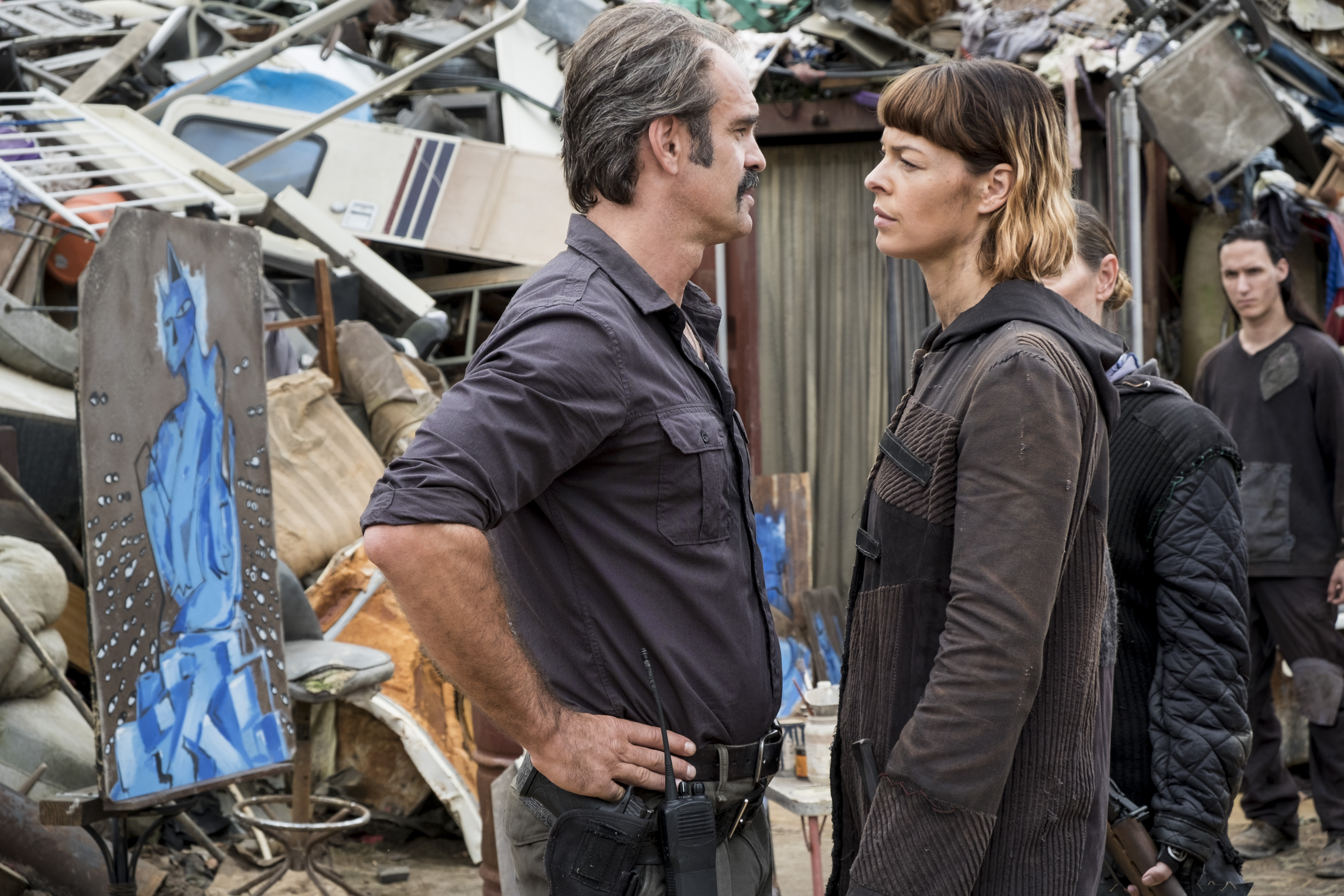 Simon is essentially the IRS of The Saviors – it's his job to ensure the people Negan controls are paying their dues. But is Simon satisfied with his role? "I think Simon enjoys being in the position he's in," Ogg tells TheWrap. "He gets a lot more done. He has all the freedom. When you're not number one and you're not the leader, you don't have to be as up front with everything."
---
Catch the rest of the interview over at TheWrap! The Walking Dead returns for a new episode this Sunday at 9PM on AMC.